Best Concealers For Covering Hickeys: See Photos
I Tested 14 Concealers and Found the 4 Best For Covering Hickeys
As POPSUGAR editors, we independently select and write about stuff we love and think you'll like too. If you buy a product we have recommended, we may receive affiliate commission, which in turn supports our work.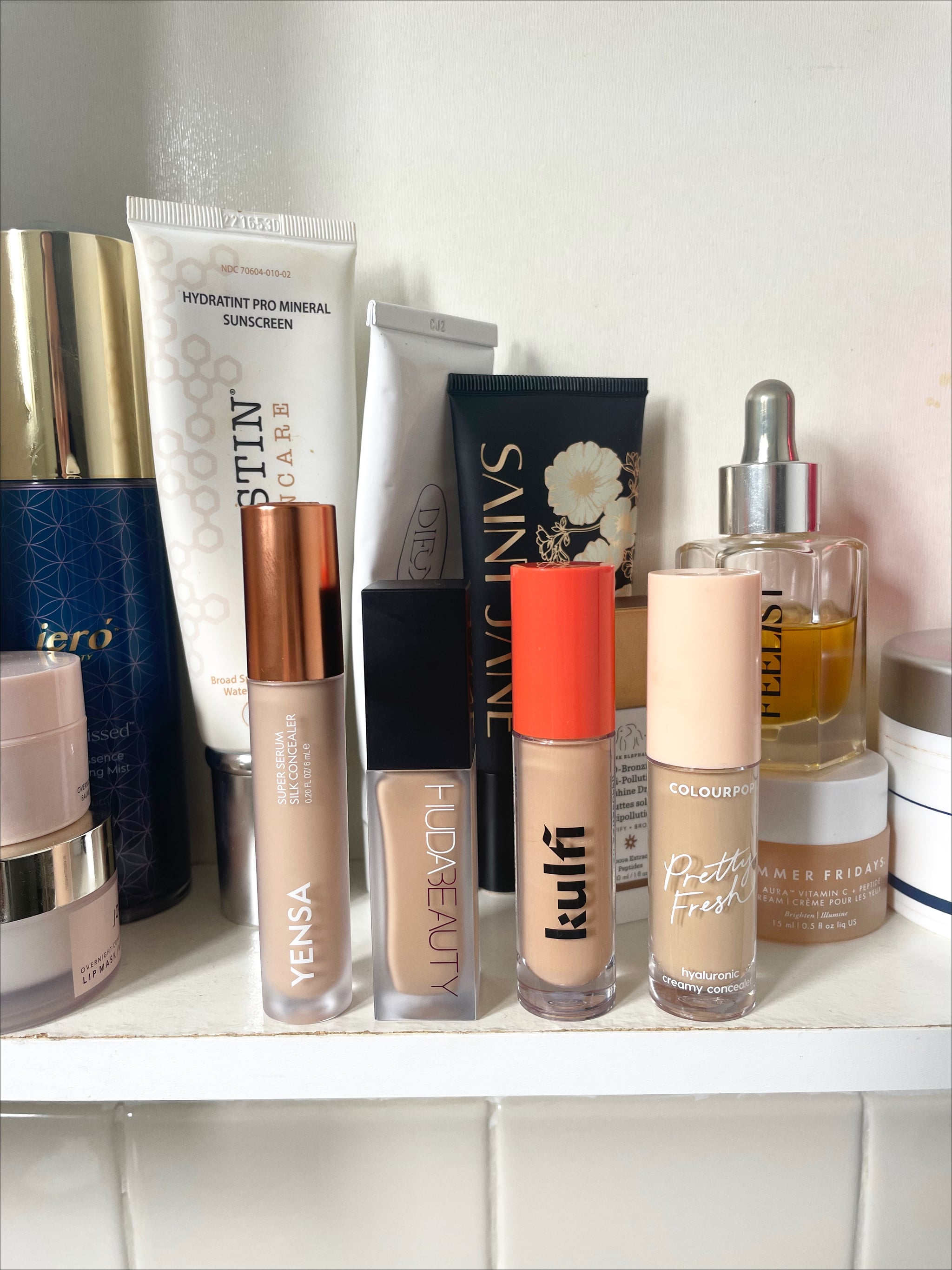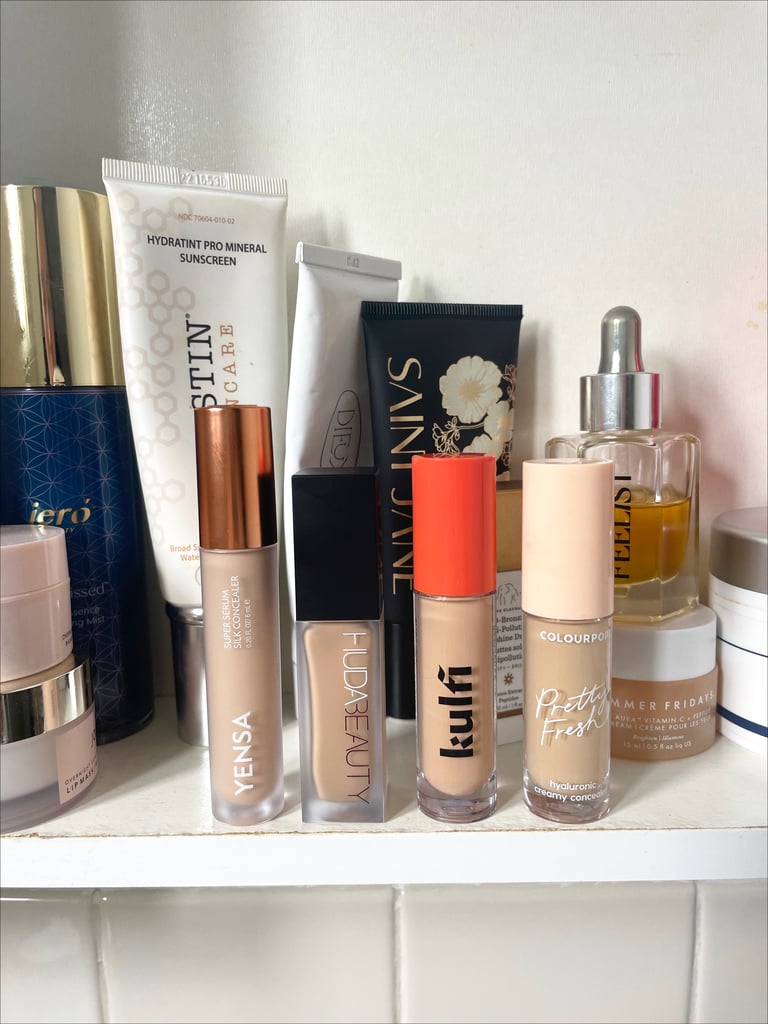 Hickeys are notoriously hard to cover, given their blue, purple, or yellow colouring.
One editor tested more than a dozen concealers to find which formulas covered hickeys the best.
These four concealers lasted a minimum of four hours without transferring onto clothes.
Toward the end of last year, my eight-year relationship ended. While the months after the breakup were hard and mostly filled with tears and a perpetually swollen face, the last three months have been the exact opposite. I've dried my tears, grabbed an ice roller, and started going on dates and putting myself back out there.
One of the first dates I went on post-breakup resulted in my first hickey in over 10 years. When I saw it in the mirror the morning after, I audibly gasped. Hickeys were cute and something to giggle about when I was 15, but not something I was ready to proudly display as a 32-year-old professional. Worried that future me might have to deal with more "love bites," and knowing that I'd need a quick solve, I set out to find the best concealer for covering up hickeys.
First, I went through my list of requirements. I knew I didn't want to sit in the bathroom using 10 different products; I needed a quick formula that I could dab on, set with powder if I was feeling adventurous, and then leave the house knowing that it would stay in place all night. I wanted the concealer to be hydrating, last through sweating, and I also wanted it to work on other areas of my face and under my eyes.
To ensure that I was picking only the best of the best , I put these concealers through the most rigorous tests possible. I had my "situationship" give me not one, not two, but three hickeys over a period of a few weeks in order to get the best results. (Thanks, Tommy, I owe you one.) While I did ask him to place them in an inconspicuous spot — hickeys on the neck are so 2022 — don't fret: the final look post-sucking was always a red, splotchy mess in dire need of covering.
I went out to dinner with girlfriends, attended beauty events, and even went on a few additional dates — all while carefully examining my company's faces. Did they notice my hickey? Could they tell it was there? Oftentimes, I just straight up asked, "Can you see my hickey?" When the concealer game was good, the answer was always "no," but I also had a few instances were the responses were bad. I even got a "yes, I can see your hickey, and it looks terrible."
While some products pilled, faded after only an hour, or just couldn't get the job done, after testing 14 different concealers, these are the four picks that looked great and lasted a minimum of four hours through all of my meticulous testing.
Best Concealer For Covering Hickeys: Yensa Super Serum Silk Concealer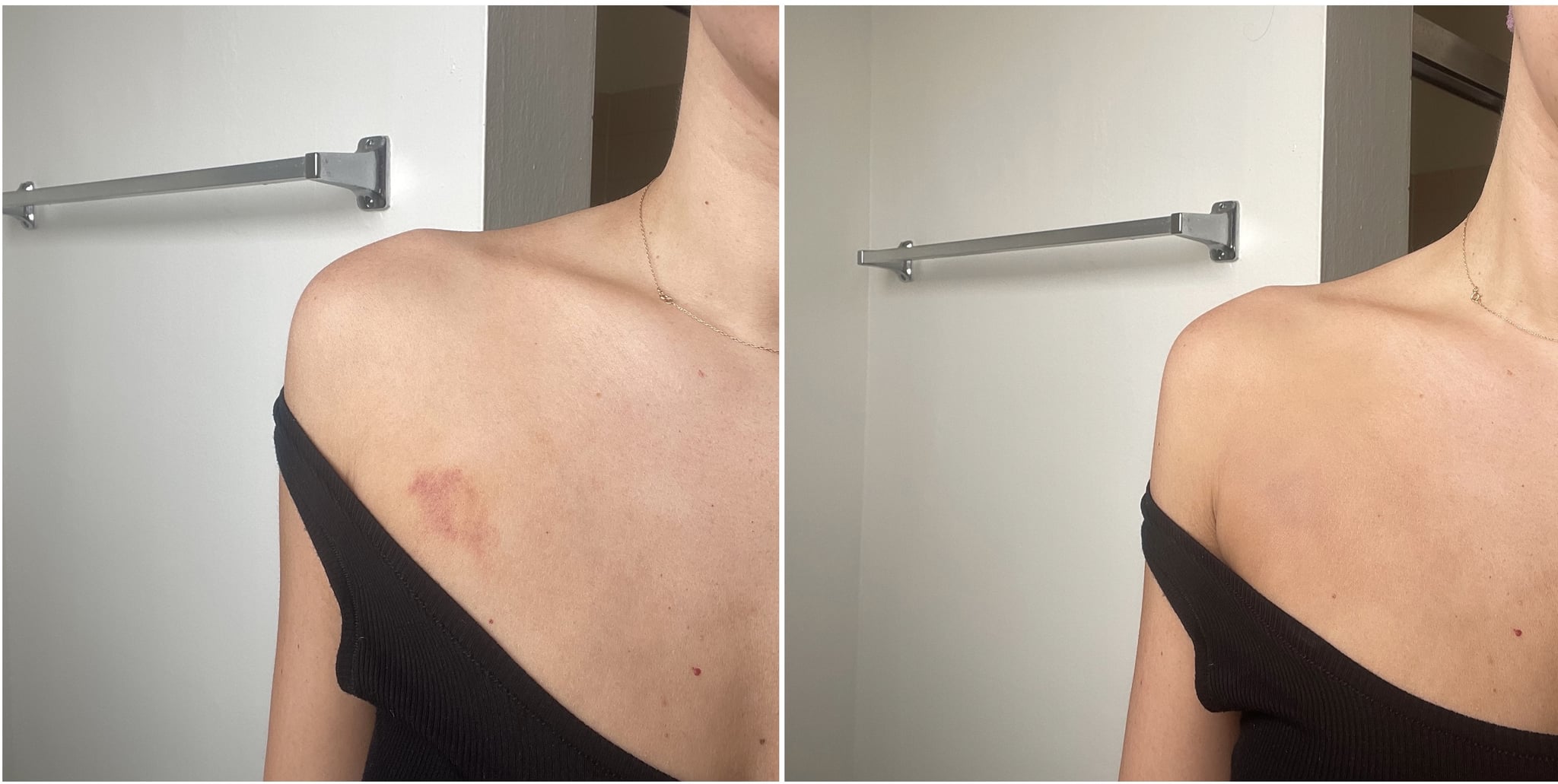 The Yensa Super Serum Silk Concealer ($32) was one of the silkiest and smoothest concealers I tested throughout this process. I'm fairly new to the brand, but I had previously heard great things about its foundation, and after reading the ingredients in the concealer, I had a feeling it would be great for covering up love bites.
It's formulated with bakuchiol (a gentler retinol alternative) and vitamins C and E to simultaneously hydrate and brighten. Even better, coverage lasted for hours before fading, and I even needed a makeup wipe to remove it in the shower because it was strong enough to stay in place even after being sprayed with hot water.
Best Concealer For Covering Hickeys: ColourPop Pretty Fresh Hyaluronic Creamy Concealer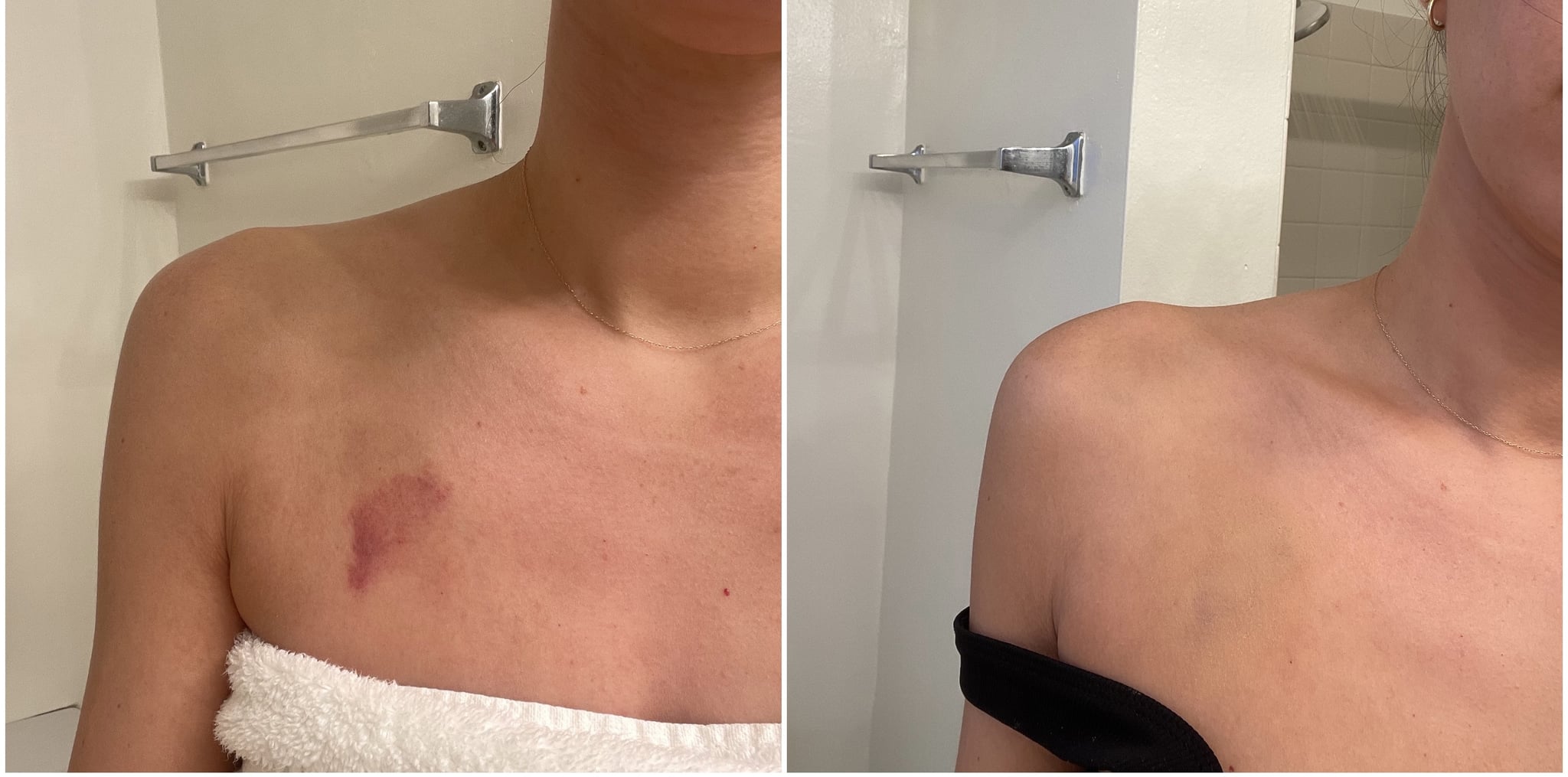 The ColourPop Pretty Fresh Hyaluronic Creamy Concealer ($9) is one of my favourite makeup discoveries this year so far. At less than 10 bucks, it's one of the more affordable products I tried while on this hickey journey, which only made me love it more.
Made with moisturising hyaluronic acid and coconut water, it blended seamlessly, stayed in place without the need for a setting powder, and looked natural on my hickey and my under eyes. It didn't leave me with a grey-ashy tone, which is an issue I ran into with a few other products, and it also felt hydrating on my skin.
Best Concealer For Covering Hickeys: Kulfi Beauty Main Match Concealer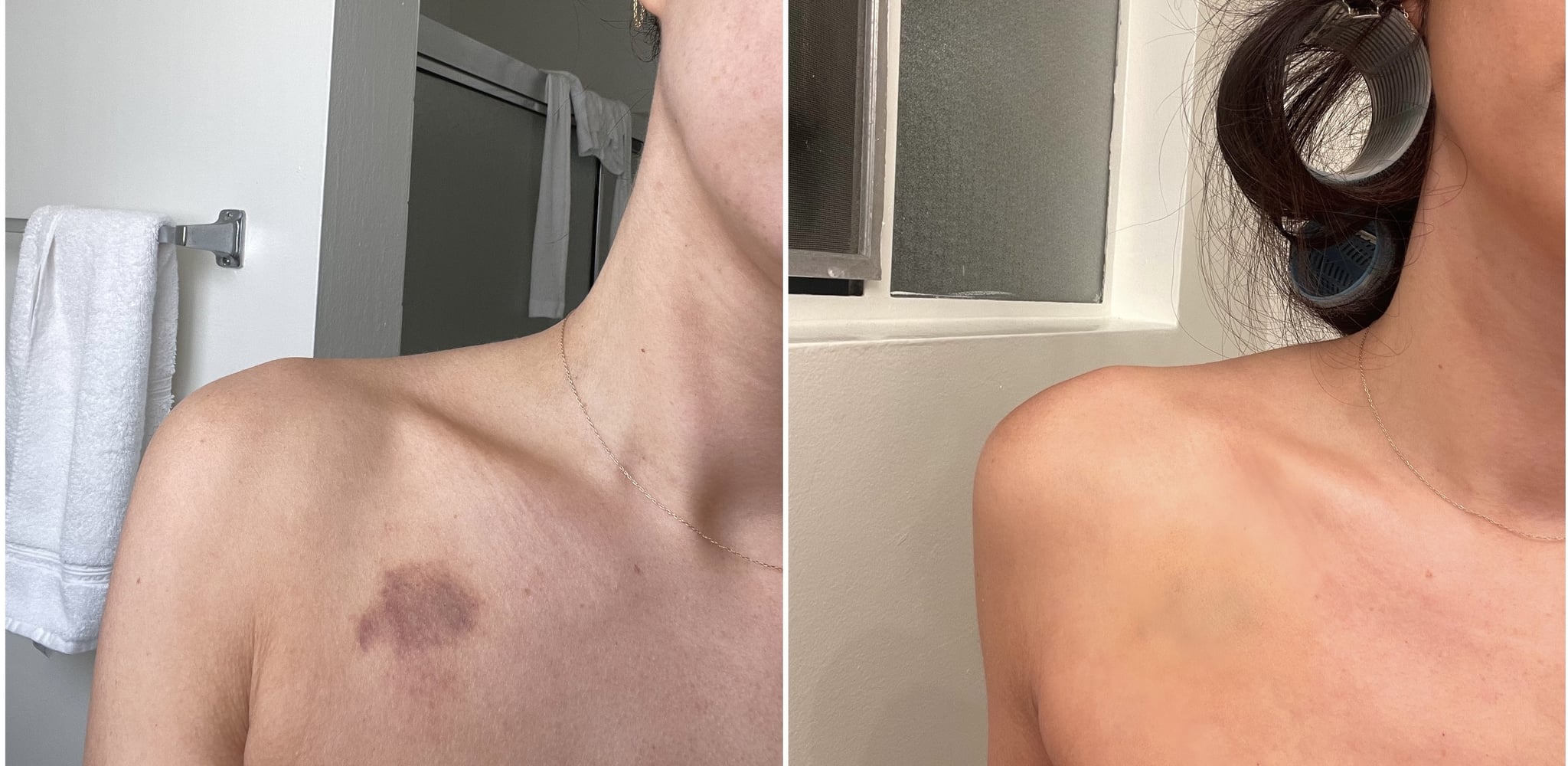 The Kulfi Beauty Main Match Concealer ($26) has been my go-to product for covering dark circles under my eyes since last summer. It's self-setting, which means I don't need to use a powder on top, so not only does it cut down on the time I spend doing my makeup, but it has staying power.
Initially, I wasn't sure how it would work on my body versus my face, but after testing it in a few different public settings, I was extremely impressed with the results. It didn't transfer onto my clothes, and it lasted for hours — even through a sweaty dance session during a night out.
Best Concealer For Covering Hickeys: Huda Beauty #FauxFilter Luminous Matte Concealer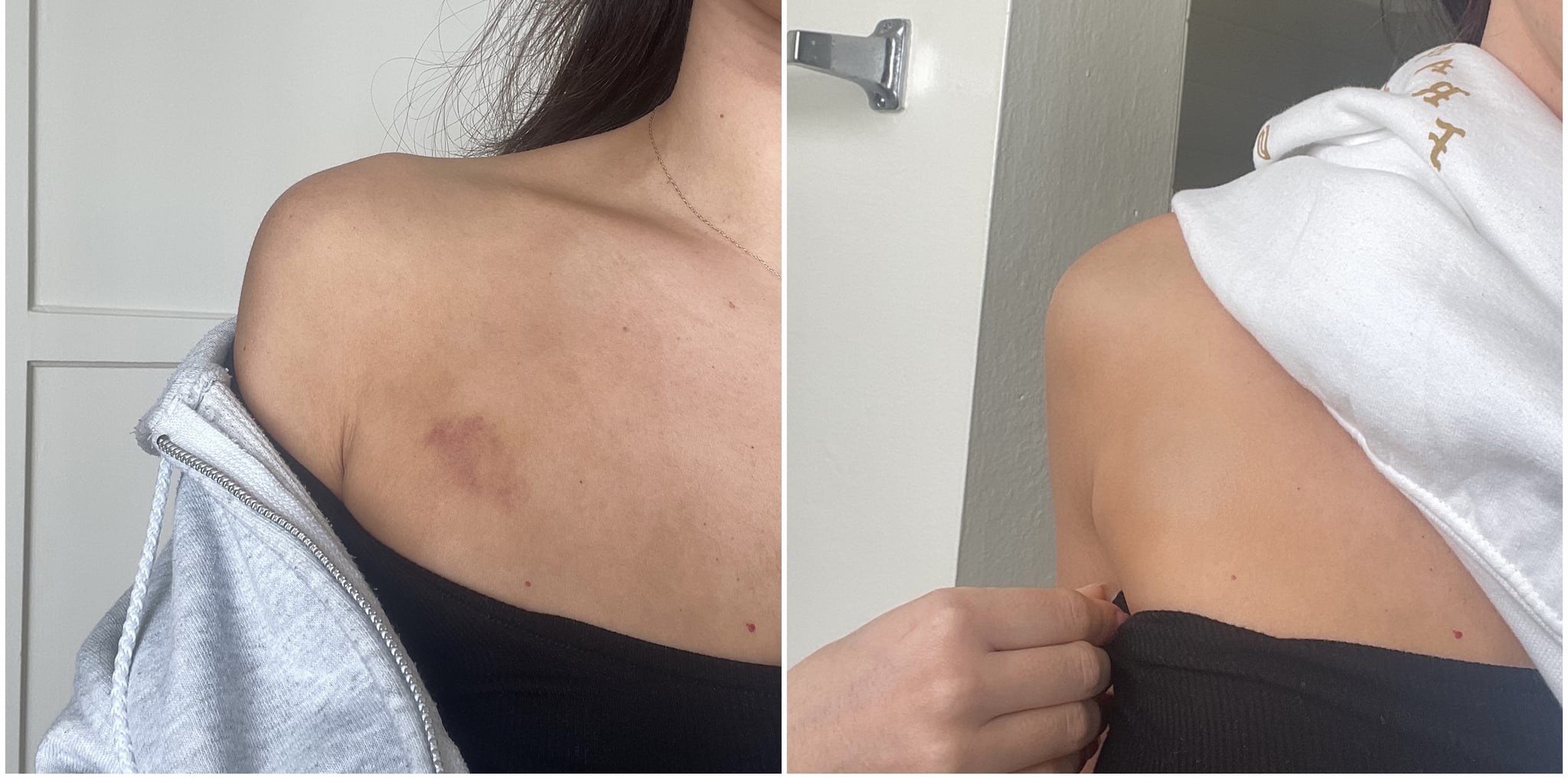 I was recently introduced to the Huda Beauty Easy Bake Loose Powder through an Alix Earle makeup video, and to say I was impressed is an understatement. My love for the powder made me want to try the brand's #FauxFilter Luminous Matte Concealer ($29), and I'm so glad I did. Not only is this product a winner when it comes to covering under-eye circles, but it absolutely kills the game when it comes to covering up hickeys. It glides on without pulling and it truly does hide everything from dark spots to love bites.
Image Source: POPSUGAR Photography / Renee Rodriguez