Drunk Elephant B-Goldi Bright Drops Review With Photos
Drunk Elephant's B-Goldi Drops Gave Me a Next-Level Glow
As POPSUGAR editors, we independently select and write about stuff we love and think you'll like too. If you buy a product we have recommended, we may receive affiliate commission, which in turn supports our work.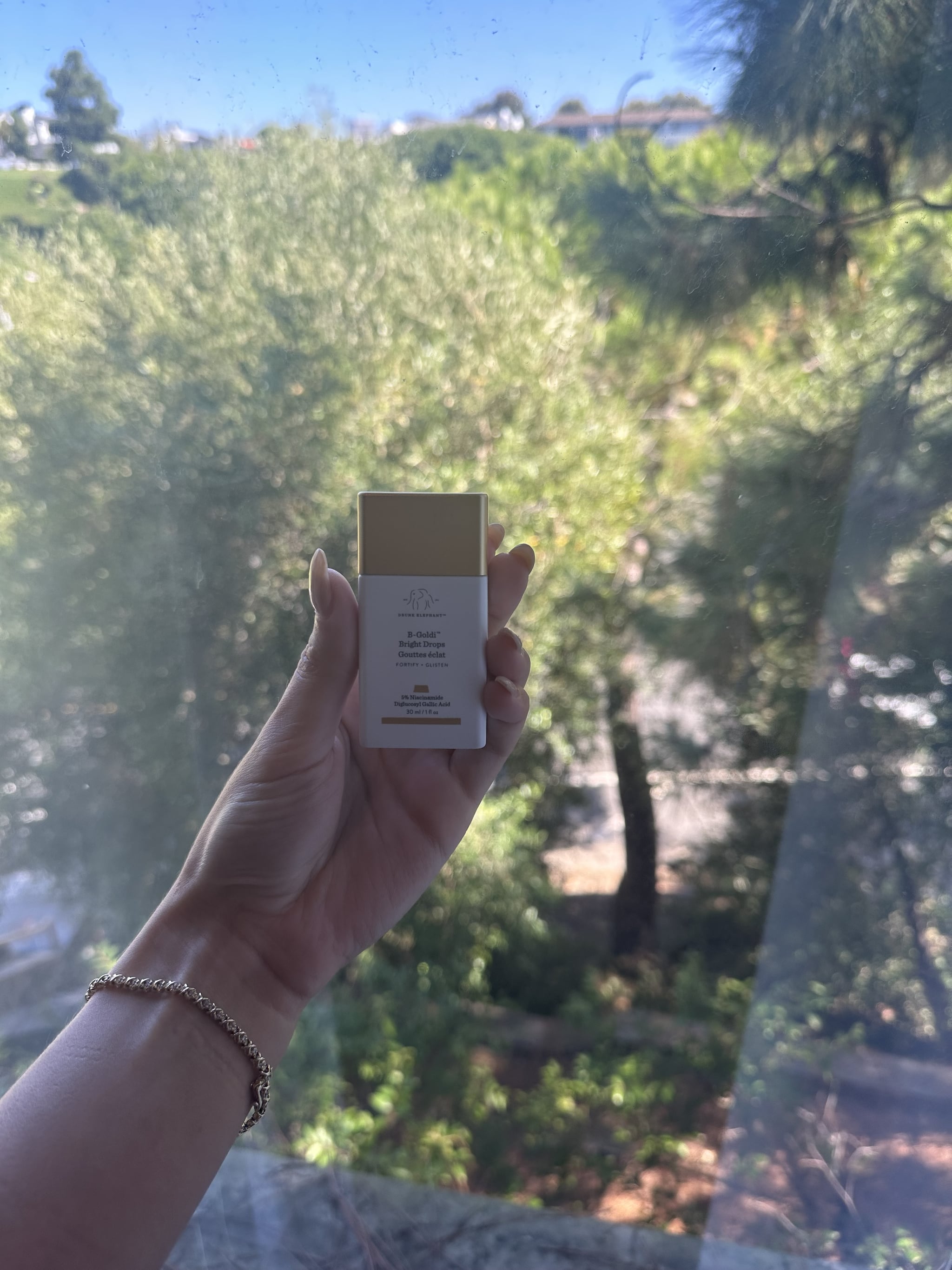 It feels like beauty brands are dropping new products every day, but which ones are actually worth your money? The last thing you want is to spend your hard-earned pay cheque on a less-than-perfect product. I'm hard to please, so when I love a product, you can trust that I mean it. My latest beauty obsession is the new Drunk Elephant B-Goldi Bright Drops (£33), and they're everything I could have hoped for and more.
Hot off the heels of the brand's now iconic D-Bronzi Anti-Pollution Sunshine Drops (£33), these new brightening drops act as more of a highlighter than a bronzer, and I'm in love. Want to learn more? Just keep reading for my full and honest review of the new Drunk Elephant drops.
About the Drunk Elephant B-Goldi Bright Drops
It's an illuminating serum that gives skin a lit-from-within glow, without the inclusion of glitter or sparkles.
The formula consists of powerhouse ingredients like five percent niacinamide, diglucosyl gallic acid, and mulberry leaf extract, that target hyperpigmentation and dark spots.
The product brightens tone, evens the skin, and reduces dark spots and hyperpigmentation.
What I Like About Drunk Elephant's B-Goldi Bright Drops
Drunk Elephant has had a permanent spot in my skin-care routine for a few years now, and after initially falling in love with its Protini Polypeptide Cream (£19), I've since moved on to other products like the T.L.C. Framboos Glycolic Night Serum (£113). So, it's safe to say I had high hopes going into this trial. And guess what? The B-Goldi Bright Drops exceeded my expectations.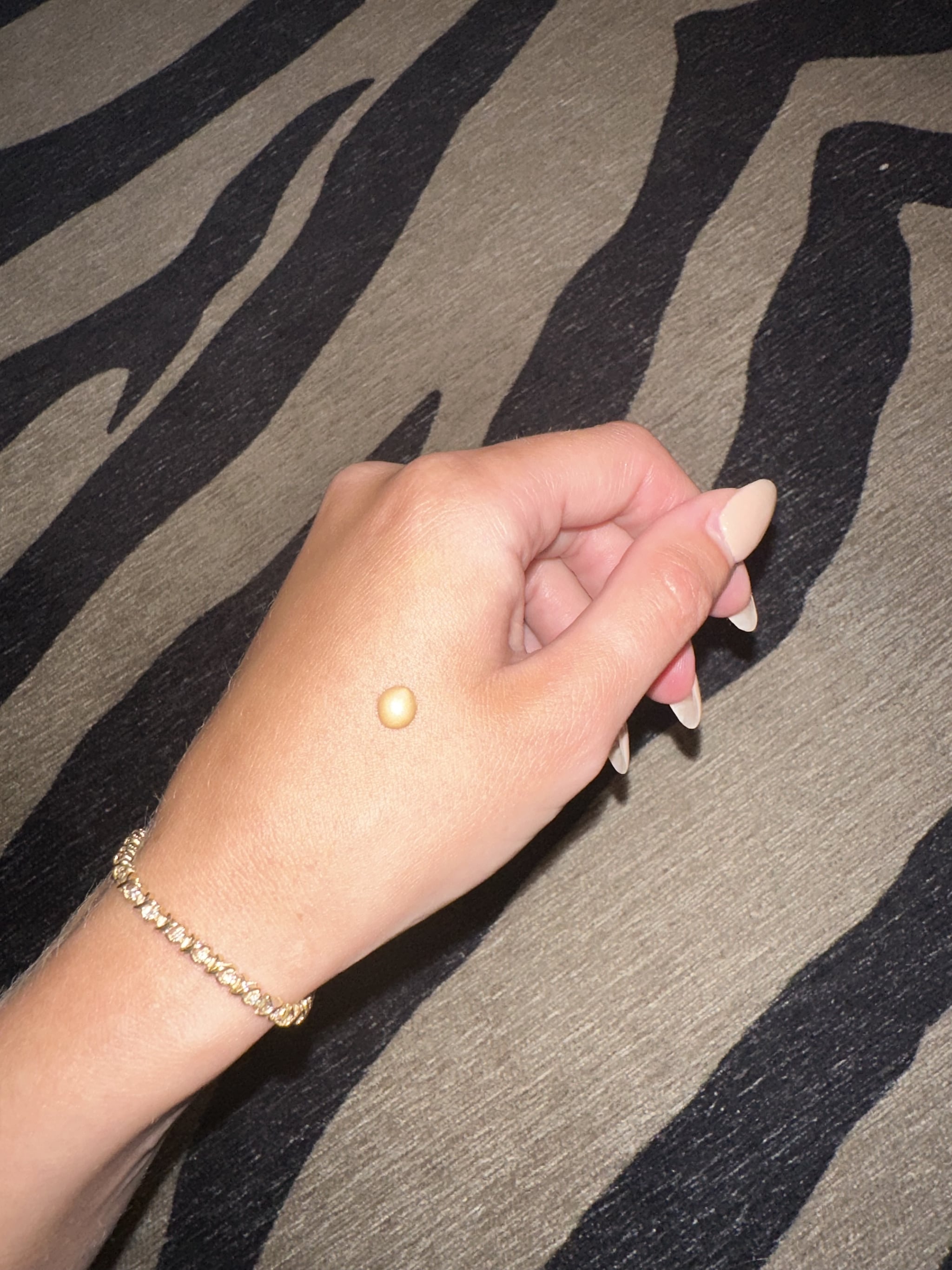 My favourite thing about the drops is how user-friendly they are. Depending on what your skin-care routine looks like, you can mix them with your favourite moisturiser, serum, or even facial oil. This versatile product has a lightweight consistency and easily blends into the skin in seconds. Plus, it can be worn on its own or layered under makeup — it's entirely up to you.
Because this product is first and foremost skin care-backed, it's loaded with good-for-you ingredients like niacinamide, diglucosyl gallic acid, squalane, and virgin marula oil. Not only does my skin reflect the light and give off a golden glow, but the product helps to brighten my overall skin tone, reduce the appearance of hyperpigmentation, and even fade acne spots.
How to Use Drunk Elephant's B-Goldi Bright Drops
Much like the other drops offered by Drunk Elephant, the brand suggests mixing B-Goldi with a serum, moisturiser, or oil of your choice. So, that's exactly what I did. I placed some moisturiser and a few drops of B-Goldi into the palm of my hand and mixed it with my finger. Then, I evenly distributed it across my face and gently rubbed it in. For this look, all I did to finish it off was curl my lashes and pop on some brow gel. The end result is glowy and youthful, and I'm seriously obsessed.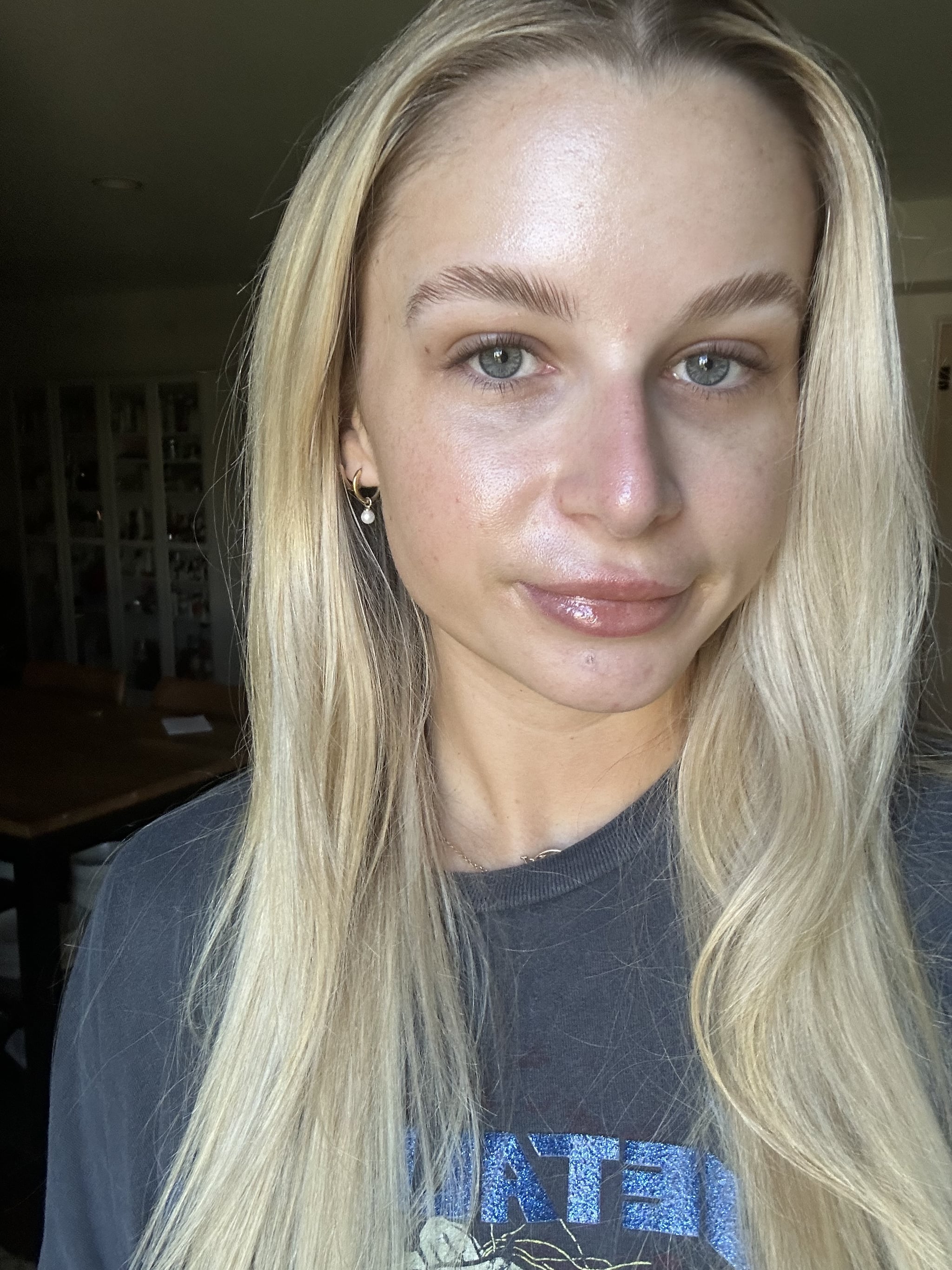 What to Consider Before Trying Drunk Elephant's B-Goldi Bright Drops
If you have oily skin, I still think the B-Goldi Drops can work for you, but instead of blending the product over your entire face, I'd suggest sticking to the high points — on your cheekbones and browbones. There's no glitter in it, but you will look like a dewier version of yourself.
You can even add the drops to other areas on your body, like your chest and legs, for even more glow.
Where Are the Drunk Elephant B-Goldi Bright Drops Available?
The Drunk Elephant B-Goldi Bright Drops will be available in Space NK from the 16th September.
Rating:
Image Source: Courtesy of Taylor Augustin