E.l.f. Cosmetics Halo Glow Wand Review With Photos
E.l.f. Cosmetics's Halo Glow Wands Pass the Hype Check
As POPSUGAR editors, we independently select and write about stuff we love and think you'll like too. If you buy a product we have recommended, we may receive affiliate commission, which in turn supports our work.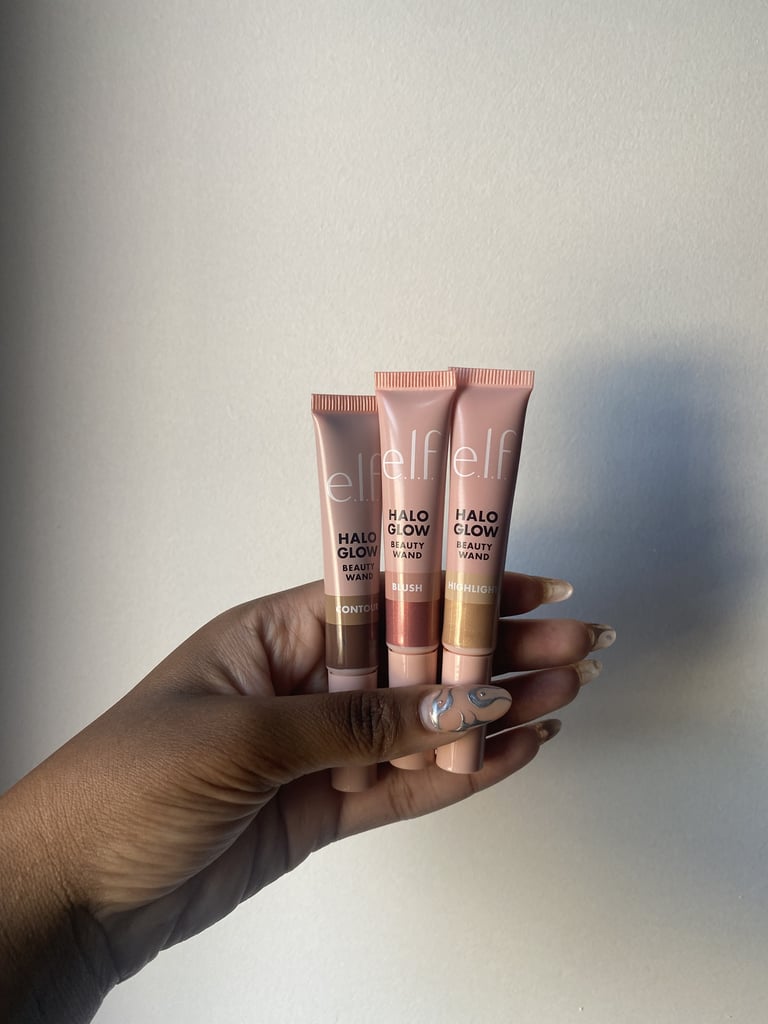 E.l.f. Cosmetics has released its Halo Glow Beauty Wands.
The product features liquid blush, contour, and highlighter shades in a sponge-tip applicator and liquid formula.
One editor tested the wands and loved the consistency, ease of application, and convenience.
Though I'm someone who has combination to oily skin, I am inexplicably drawn to cream and liquid makeup. From the way they lay on the skin to the soft glisten they usually leave behind — I'm a sucker for a good, emollient beauty product.
Something else you should know about me? The cheeks are my favourite part of doing my makeup. Blush, bronzer, highlighter, all of it simply sends me right into orbit, and I swear I get that much closer to knowing heaven on earth when I discover a new makeup product specifically created for the area. Now that you know this about me, it should come as no surprise that when E.l.f. Cosmetics released its Halo Glow Beauty Wands (£9), I had to have them.
The full line was released on Friday, 7 April, to much fanfare. (In fact, some of the shades are already sold out.) I managed to get my hands on a few colours, and all I have to say is "wow." If you've yet to add them to your cart, read ahead for everything you need to know about the wands before you hit that checkout button.
About the E.l.f. Halo Glow Beauty Wands
The brand released three versions of the wand: blushes, contour shades, and highlighters.
Each of the products come in various colours to suit a range of skin tones. The highlighters come in three shades, the blushes come in four, and the contour colours have five colours.
Each liquid formula is housed in plastic-tube packaging with a sponge-tip applicator.
The E.l.f. Halo Glow Wands are vegan and cruelty free.
What I Like About the E.l.f. Halo Glow Beauty Wands
As soon as I opened the first tube, I was even more enamoured with the packaging. The wand was slim and compact, which would make it perfect to travel with, but instead of just popping the top into place, this one screwed on. This means that I don't have to worry about forgetting to close the tops of the wands and them exploding, especially if I'm in a hurry, which I often am.
Additionally, this line boasts a decent shade range, especially for the contour wands. I typically struggle to find base makeup that actually shows up on my skin without completely blending away or just looking like a dark line on my face. Not only did the shades show up on my skin, but I actually had two options that I could work with.
How to Use the E.l.f. Halo Glow Beauty Wands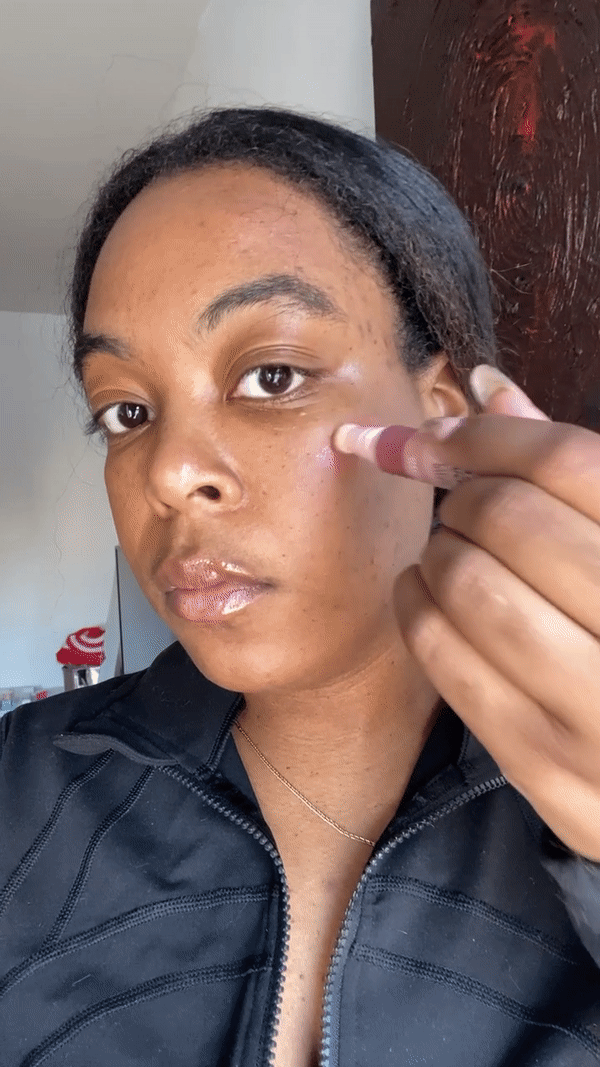 The product is intuitive to use, which is another reason I enjoy it so much. All you have to do is unscrew the cover, squeeze the product into the sponge, and tap it onto your cheek. I used the shade "liquid gold" for the highlighter, "berry radiant" for the blush, and "tan deep" for contour, and every single shade showed up beautifully on my skin and blended into the stunning, glossy finish that I salivate over. Despite the glossy finish, they were dry to the touch once I finished blending, so I had no issues with transfer when I touched my face.
What to Consider Before Trying the E.l.f. Halo Glow Beauty Wands
The one thing to consider before buying the blush wands, in particular, is that they don't last the longest. The blush lasted about an hour on my face before it started to fade, but I absolutely plan on using it with my favourite long-wearing blushes like the E.l.f Primer-Infused (£6) or the Too Faced Cloud Crush (£28) blushes, and I suspect they will hang around a lot longer then. Also, while the shade range is a good start, deep-dark skin tones may still struggle to find a contour shade that gives them the definition they desire, without the product just blending into their skin.
Lastly, while the blush and contour formulas blended easily with a brush, I found the highlighter much easier to blend using my fingers. It seemed a bit more quick-drying than the other two, so I was able to immediately tap in the product, which gave it the seamless, skin-like finish I was after.
Where Are the E.l.f. Halo Glow Beauty Wands Available?
The E.l.f. Halo Glow Wands are available at elfcosmetics.com.
Rating
Rating:
Image Source: POPSUGAR Photography / Ariel Baker