Emma Corrin's Inverted Bob Haircut Looks Like '90s Leo
Leo, Is That You? Oh Wait, It's Just Emma Corrin and Her New Inverted Bob Haircut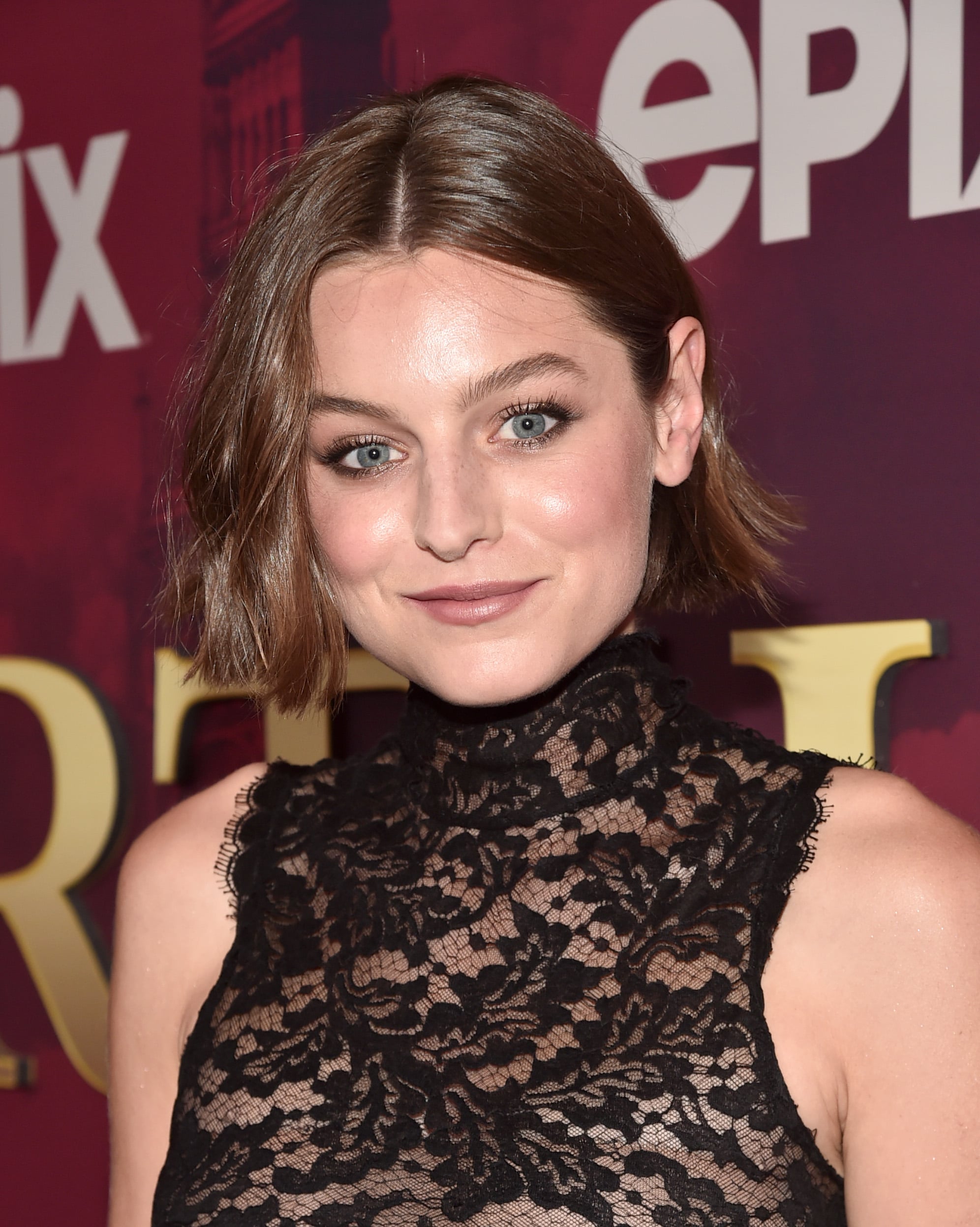 Image Source: Getty/Alberto E. Rodriguez
Emma Corrin decided to take the inspiration she felt from '90s heartthrobs for the 2021 awards season and make it a part of her permanent image — and if you thought she looked cool before, get a load of her new style. On Wednesday, The Crown star posted a series of photos on Instagram Stories of her undergoing a hair change before showing off the final result — an inverted bob — with a photo on her feed.
In the first photo, Corrin has foils in her hair; in the second, she was grabbing a bite to eat while the colour processed; in the third and fourth photo, the finished look was revealed. Hairstylist Daniel Martin and Reiss Alexander lightened Corrin's hair to a bright blonde colour before giving her a fresh, sharp cut and shaving the underside of her hair. Now, with the bottom of her hair super short and the top long, you can see the contrast between her blonde and dark brown hair colours.
In an interview with Vanity Fair earlier this year, Marin said, "The past six months is all about boys. She wants to be Leonardo DiCaprio, or she wants to be Brad Pitt, or she wants to be David Beckham — generally those strong male influences from the '90s." She definitely pulled it off — at first glance, we thought we were looking at a photo of DiCaprio from the '90s.
See Corrin's hair transform ahead.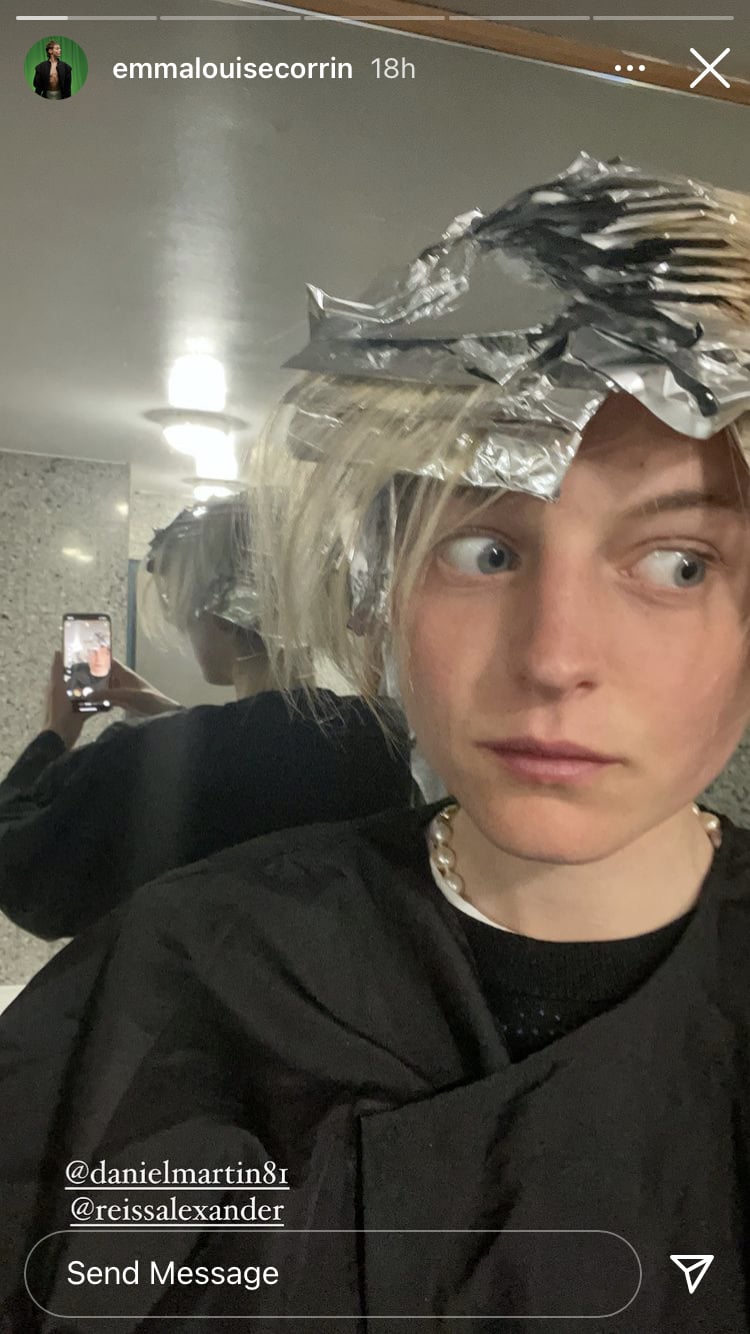 Image Source: Instagram user emmalouisecorrin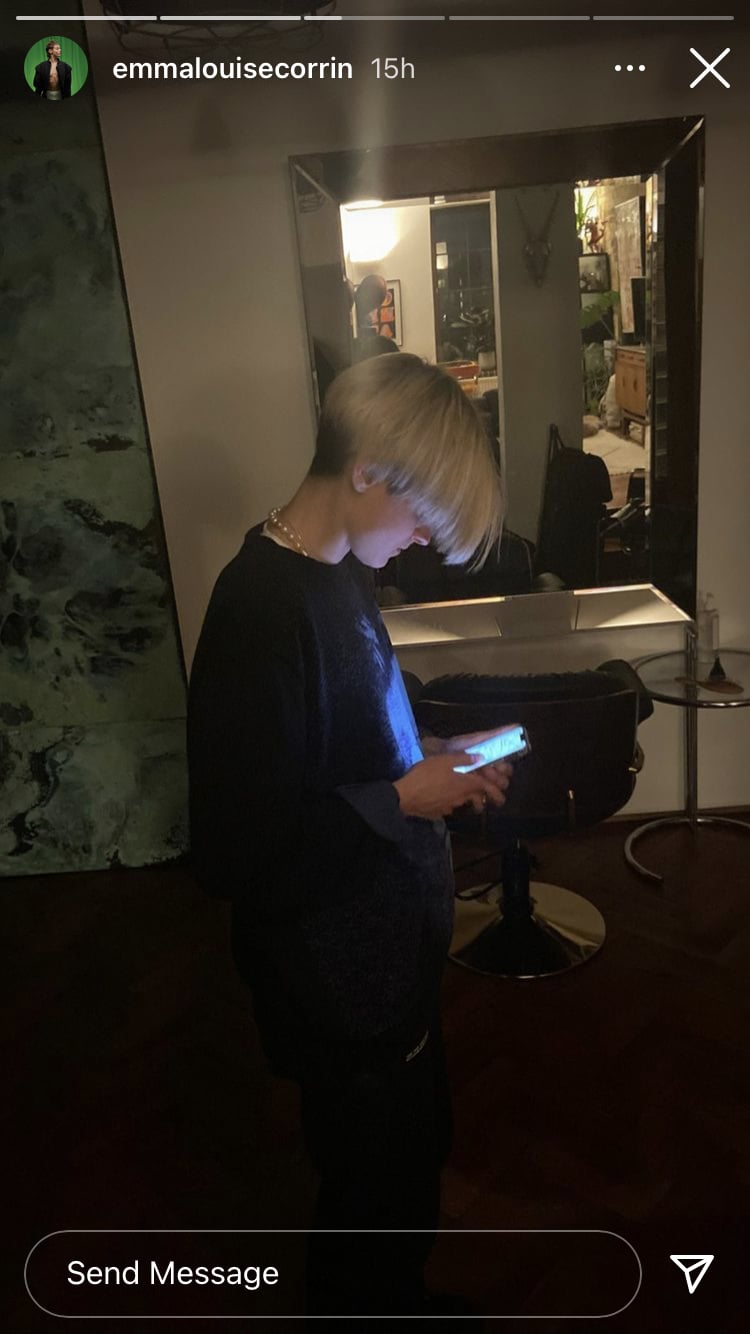 Image Source: Instagram user emmalouisecorrin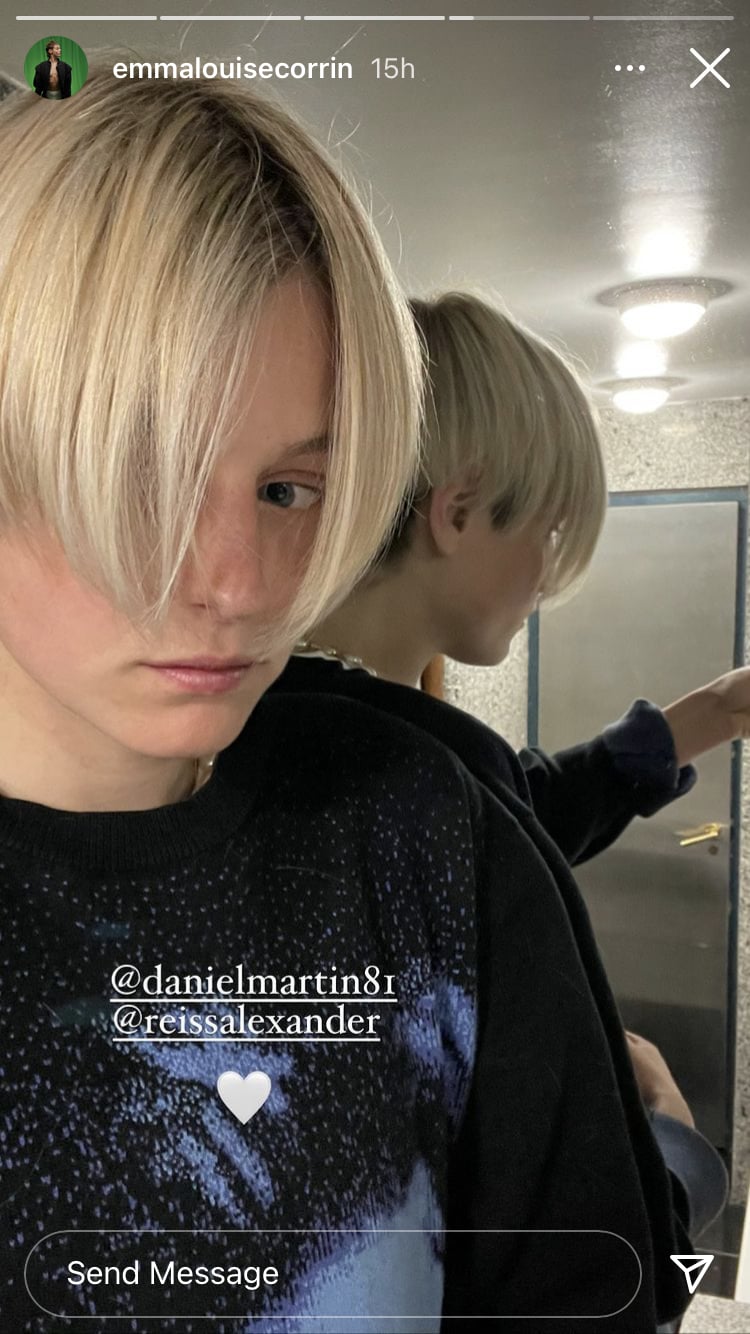 Image Source: Instagram user emmalouisecorrin