Fable and Mane MahaMane Leave-In Conditioner Review
This Leave-In Conditioner is My New Go-To For Soft, Frizz-Free Hair
As POPSUGAR editors, we independently select and write about stuff we love and think you'll like too. If you buy a product we have recommended, we may receive affiliate commission, which in turn supports our work.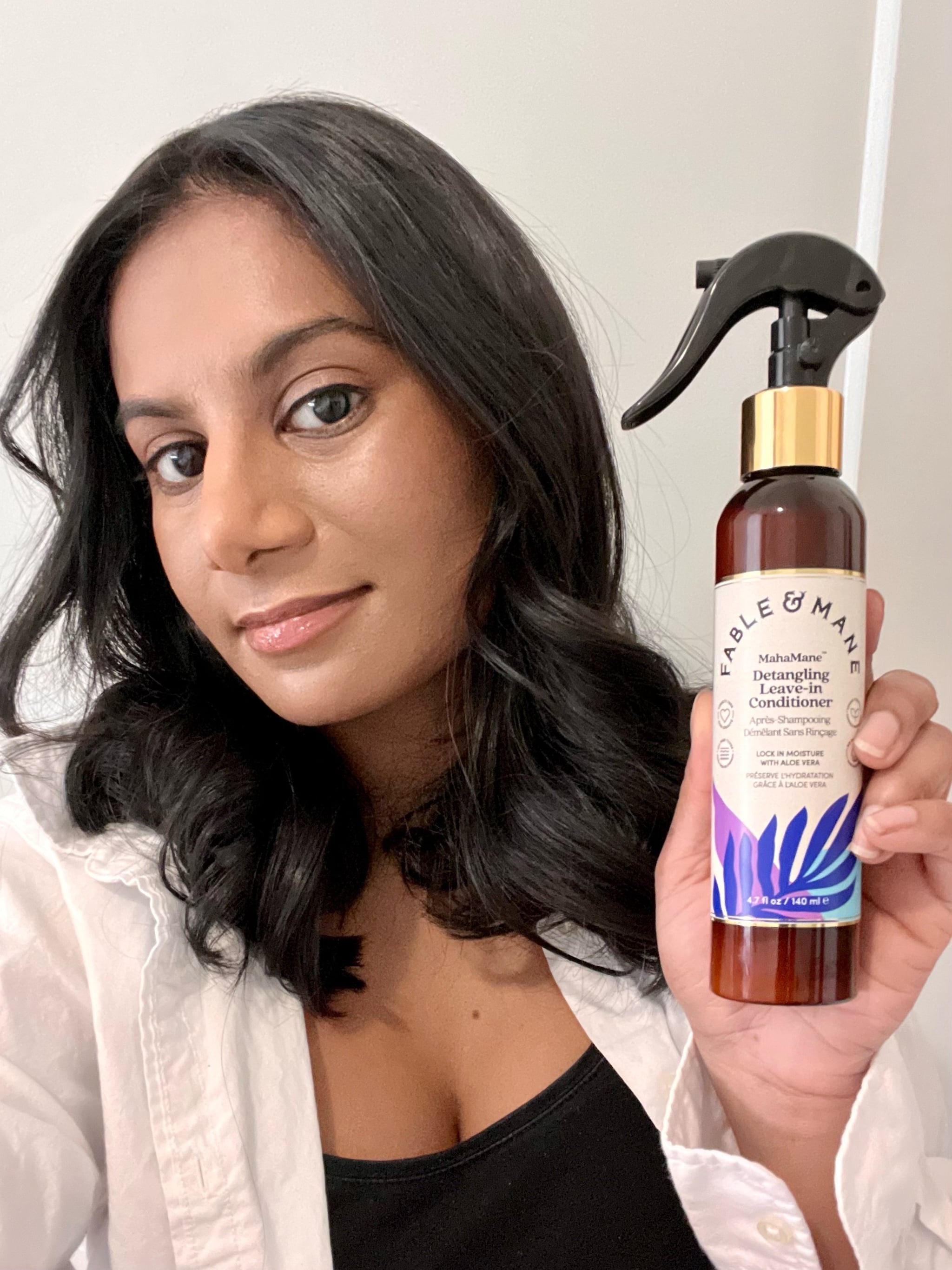 Fable and Mane finally launched a leave-in conditioner, and as a huge fan of the brand, I had to put it to the test. Founded by Akash and Niki Mehta, the brand takes an Ayurvedic approach to hair care, instilling the ancient practices of hair oiling and combining them with current hair-care needs, like heat protectant properties and frizz management. Fable and Mane's lineup has not only done wonders for my hair but truly elevated my entire experience with a lovely scent from each and every product.
The original Holiroots line has been a staple in my routine, and when my scalp acts up, I turn to the SahaScalp products, specifically the Amla Soothing Serum and the Cooling Scalp Mud Mask, to help balance and exfoliate my scalp. As for the brand's latest, Fable and Mane's new MahaMane Detangling Leave-In Conditioner ($30) is a detangler and heat protectant with a lightweight, milky texture that promises to deeply hydrate your hair. So far, this one has been exceeding my already high expectations.
Keep reading for my full review of the leave-in conditioner, including photos of how it worked on my hair.
About the Fable and Mane MahaMane Detangling Leave-In Conditioner
This lightweight detangling spray is formulated with aloe vera to strengthen the hair, amla to clarify, and red hibiscus to add shine.
The leave-in conditioner protects against heat up to 450 degrees.
The formula is vegan, cruelty-free, silicone-free, and suitable for all hair types.
It has a soft floral fragrance with notes of rose, jasmine, and incense.
You can use it on towel-dried hair as well as on dry hair to refresh the ends.
What I Like About the Fable and Mane MahaMane Detangling Leave-In Conditioner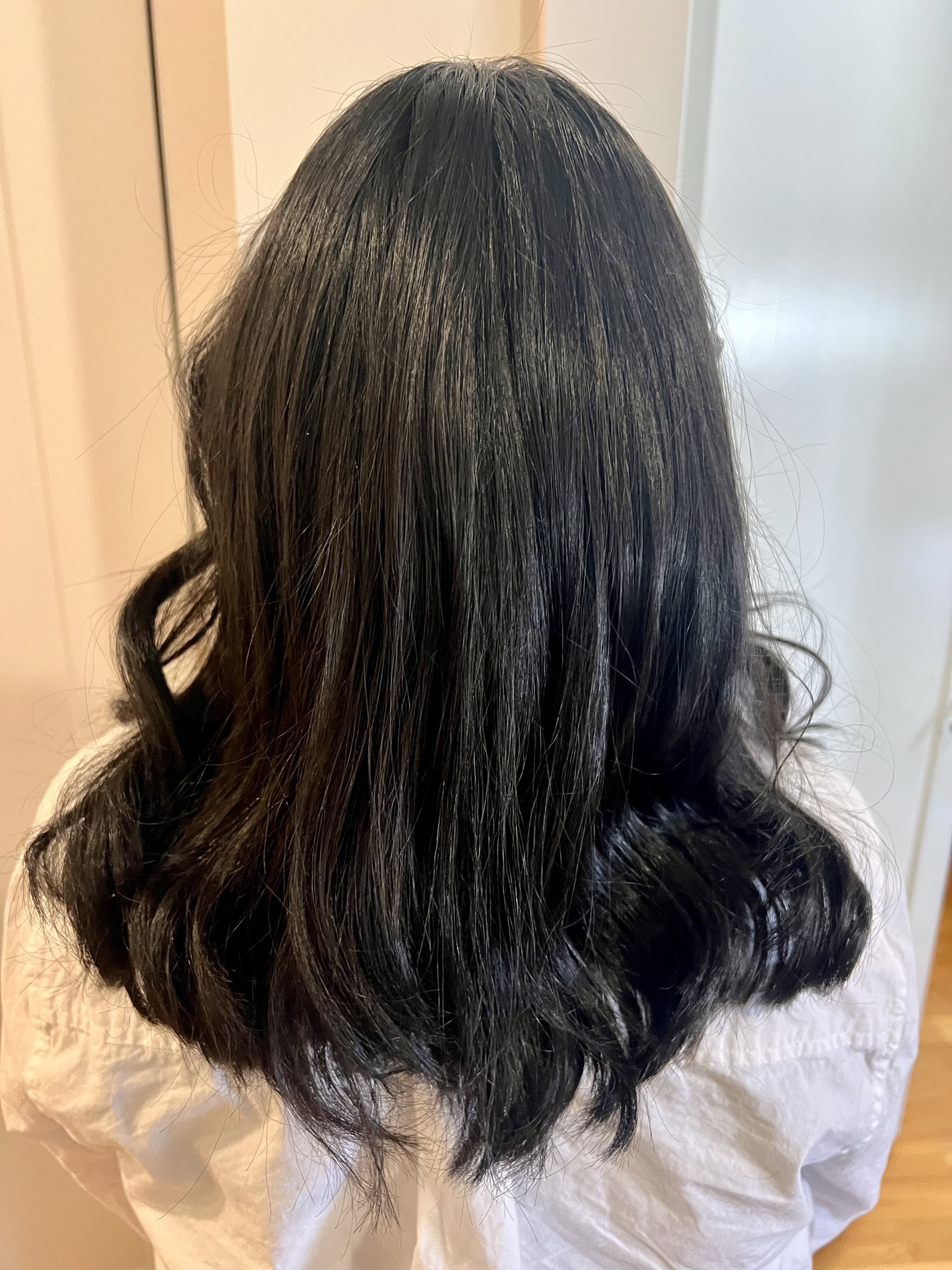 What I look for in a leave-in conditioner is something that will infuse my hair with deep hydration, minimize frizz and flyaways, and make blow drying and styling easier — without weighing it down. Fable and Mane's MahaMane Detangling Leave-In Conditioner does all that while also making my hair feel silky soft and shiny.
When I brush my damp hair after using this leave-in conditioner, every knot and tangle practically undoes itself with just a few comb-throughs. Plus, my blow-dry and style routine has become a lot more manageable; it even helps me cut down my drying time. The result is a frizz-free, smooth, and voluminous blowout.
Just like every other product in Fable and Mane's lineup, the MahaMane Detangling Leave-In Conditioner smells absolutely divine. It reminds me of a luxe floral perfume with a slight warmth to it — like it's infused with incense. The brand describes the fragrance as a "warm spice blend of Indian saffron and nutmeg, paired with midnight rose damascena, and Indian jasmine sambac, with a touch of incense."
How to Use the Fable and Mane MahaMane Detangling Leave-In Conditioner:
The brand recommends adding a spritz or two on clean, towel-dried hair, combing it through with your fingers or a paddle brush for even distribution, and then letting it air dry or go ahead blow-dry and heat style. Depending on your hair type and length, the amount of product you need to use will vary. Since I have shorter but thicker hair, I use about two to three spritzes, focusing on my ends up to my mid-length. If you have thinner hair, I recommend starting with one spray at a time and building up from there, so you don't accidentally oversaturate it and weigh your hair down.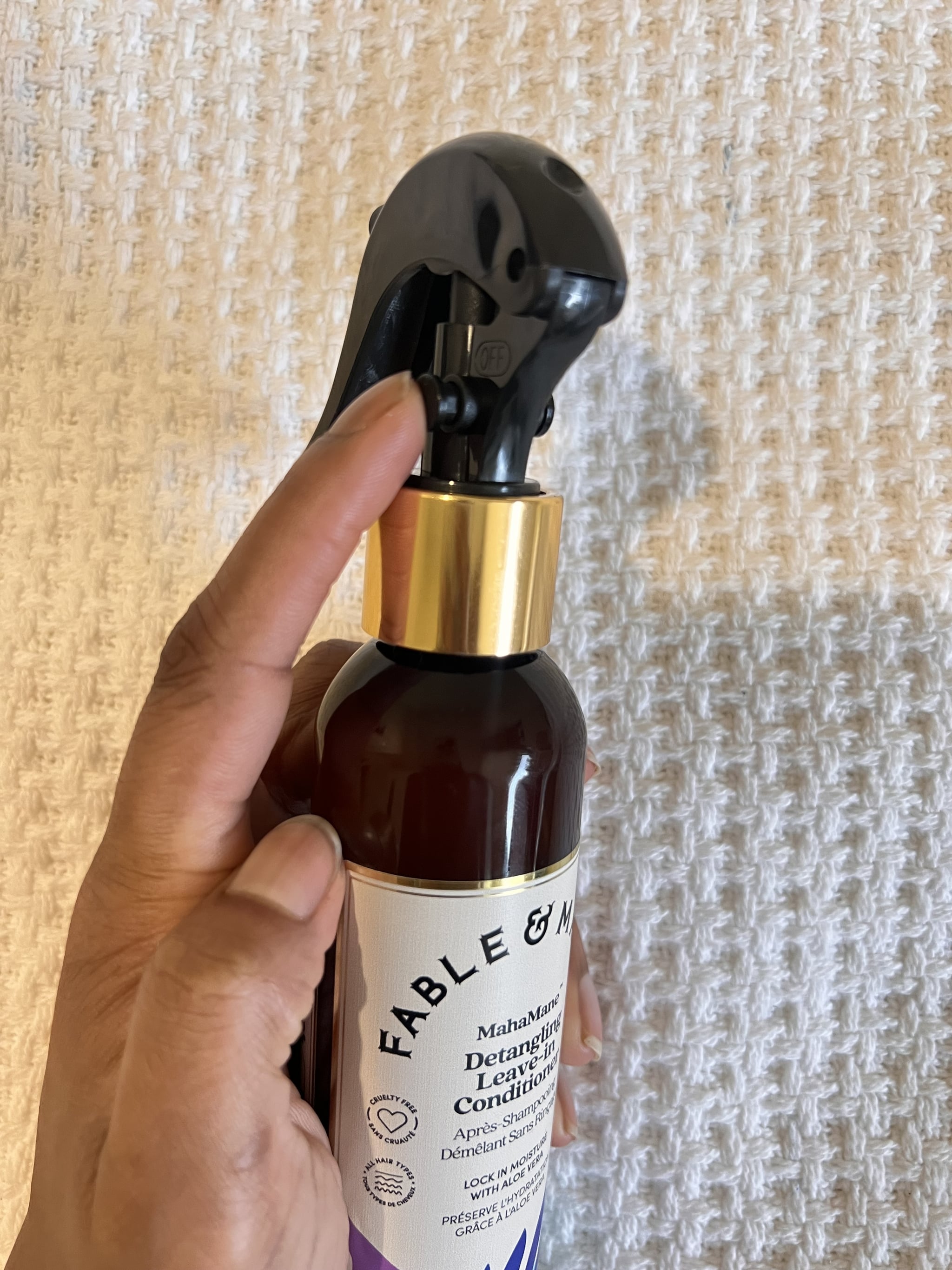 Another cool feature of this leave-in conditioner is that its spray mechanism helps evenly distribute the product in your hair. But, it also has a nifty lock on the side so that if you're travelling with it, you won't accidentally have it spray everywhere.
What to Consider Before Trying the Fable and Mane MahaMane Detangling Leave-In Conditioner:
One thing to keep in mind if you're sensitive to fragrances is that this product is heavily scented. Also, while Fable and Mane's MahaMane Detangling Leave-In Conditioner is great for all hair types, again, you'll want to adjust how much you use so you don't weight it down. Start with one or two sprays, and then layer and build up accordingly. You can also apply the leave-in conditioner when your hair is semi-dry and a little bit damp to get all the moisturising and conditioning benefits.
You can also spritz on the leave-in to dry hair to help smooth frizz and flyaways. If you have thicker hair, you might consider using a few drops of the brand's MahaMane Smooth and Shine Oil ($38) as well for that reason, but if you have dry or medium hair, like myself, I recommend going with the leave-in conditioner.
Rating:

Image Source: POPSUGAR Photography / Anvita Reddy