Glossier Opens a Permanent London Store in Covent Garden
Get a Sneak Peek at Glossier London, the Brand's First Permanent International Store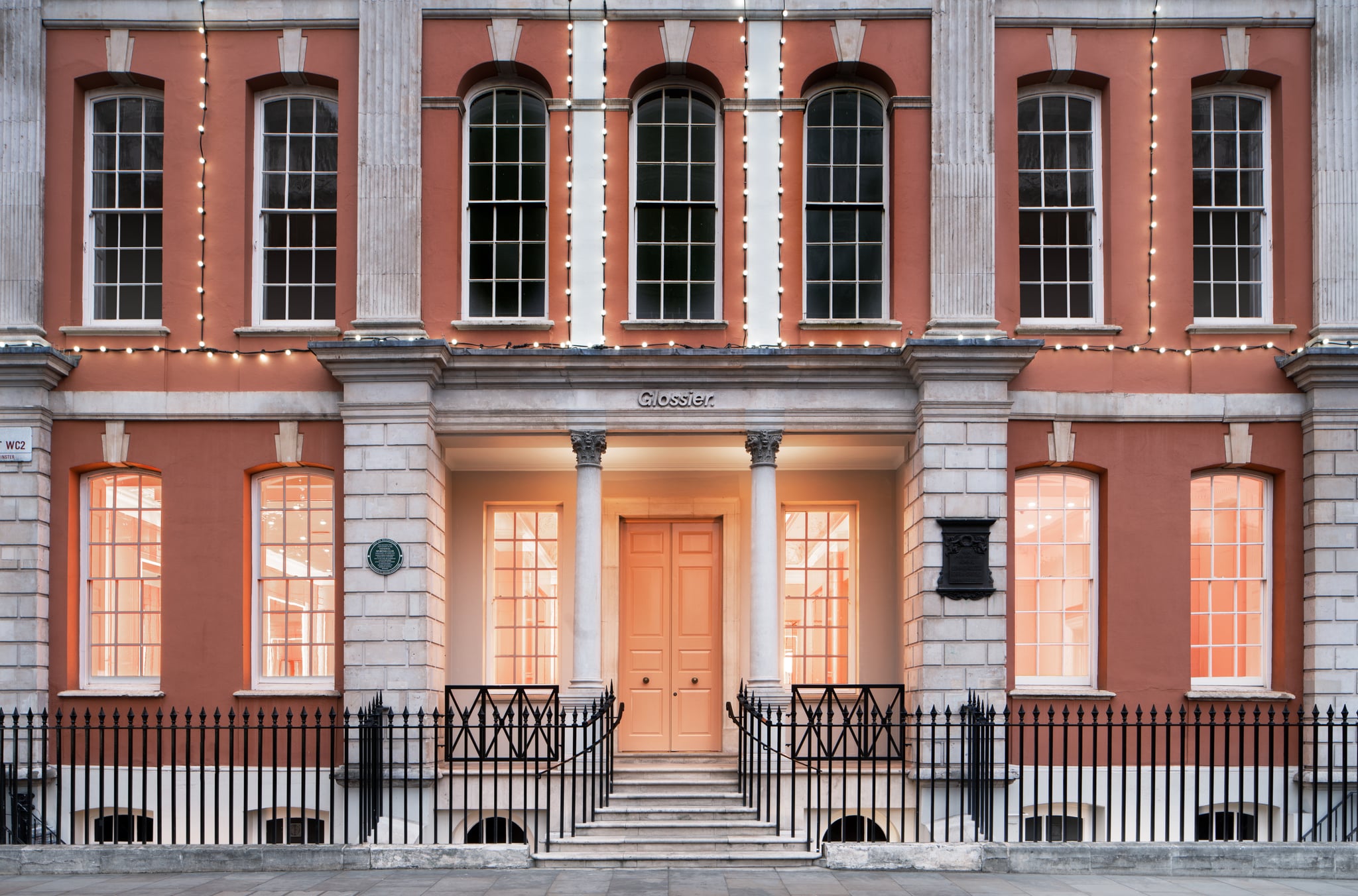 In November 2019, Glossier opened up a pop-up store in London's Covent Garden that saw huge droves of people (100,000 people in the first 10 weeks!) and the launch of one very covetable exclusive Glossier London umbrella. Walking through the crowd and snapping selfies in front of the space's whimsical flower-covered walls, one would have never fathomed that a month after the pop-up closed, a global pandemic would shut the entire world down and change our lives as we know it. Many of us in the UK were not able to leave our homes, let alone go shopping for anything but groceries and loo roll.
It's been exactly two years since the pop-up shop opened its doors, and a lot has changed since then. One thing that hasn't? People's love of the brand, which is why Glossier has decided to return to London to officially opened its first permanent international flagship store. (That's right, it's here to stay folks). Once again, the brand chose Covent Garden, taking over the oldest building in the area — a townhouse from the 17th century that's situated right in the central market square.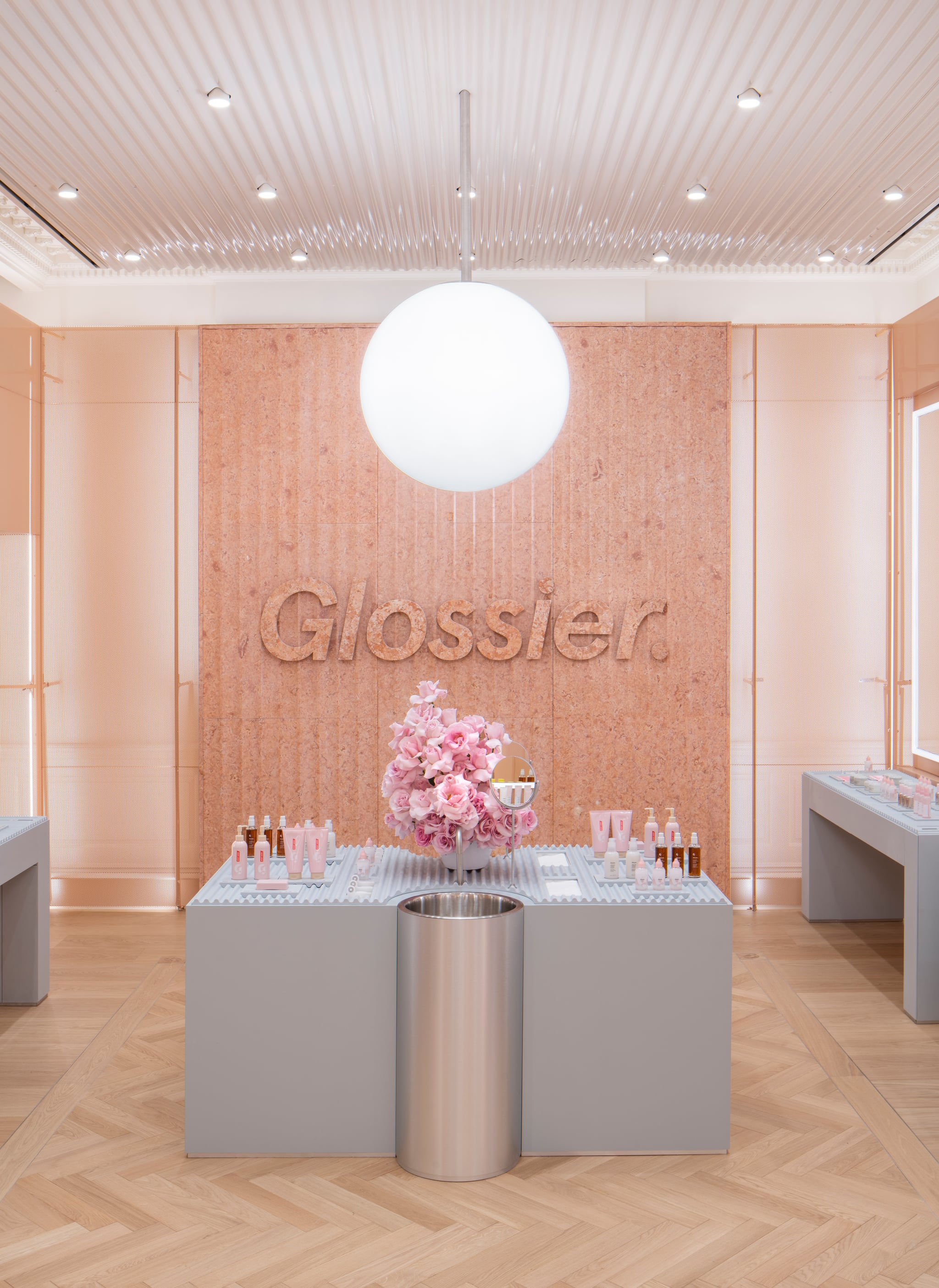 What's so unique about the Glossier London flagship is how it merges the grandeur of the space's original interior — 20-foot high ceilings, intricately designed moulding, large arched windows — with the brand's glossy, millennial pink aesthetic. The marble walls that punctuate the space feature both the brand name and the London "G", which was designed especially for the store as a way to pay homage to the history of the building. In addition to the makeup, skin care, and body care counters, there's also a wet bar where you can test and try out the products and a plenty of mirrors all around, so you can snap a selfie.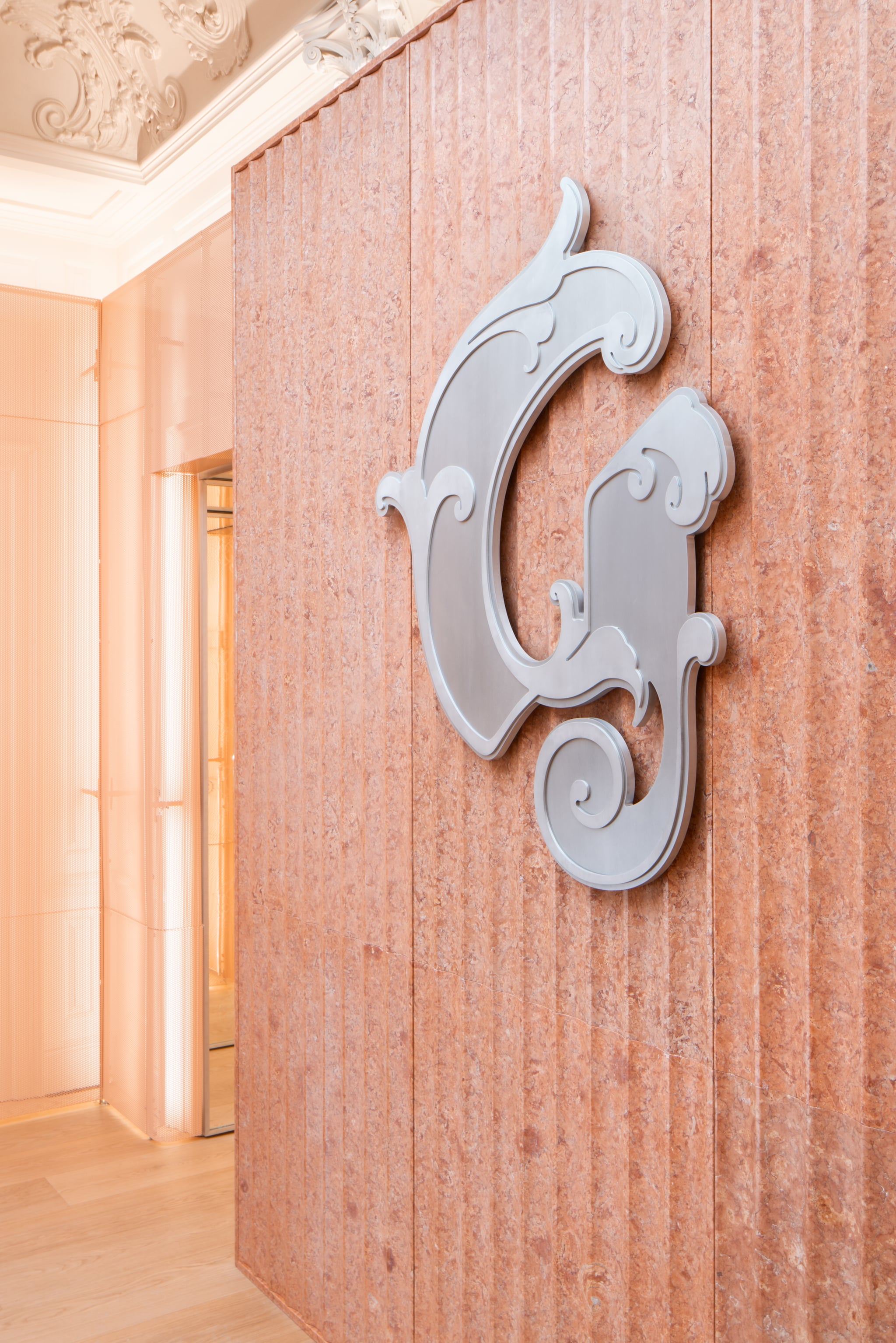 Speaking of products, the entire range — including the GlossiWEAR sweatshirts and Beauty Bag — is available to test and shop at Glossier London, so whether you're looking to try the the brand's bestselling Future Dew Serum or stock up on your favourite shades of Ultralip, a trip to the flagship will have you sorted. Like with the original pop-up, there is location-specific merch that gives back to the community. This time around it comes in the form of a passport holder (£25), the proceeds of which go to Hatch, a nonprofit that helps underrepresented entrepreneurs get the training and learn the skills needed to launch and grow their own businesses. According to the brand, £5 from every London passport holder sold will go to Hatch, and therefore budding entrepreneurs all over the UK.
Glossier London opens on Thursday, 9 Dec., on 43 King Street in London's Covent Garden. The store will be open seven days a week, from 10 a.m.-7 p.m. Monday to Saturday, and 11 a.m.-6 p.m. on Sunday.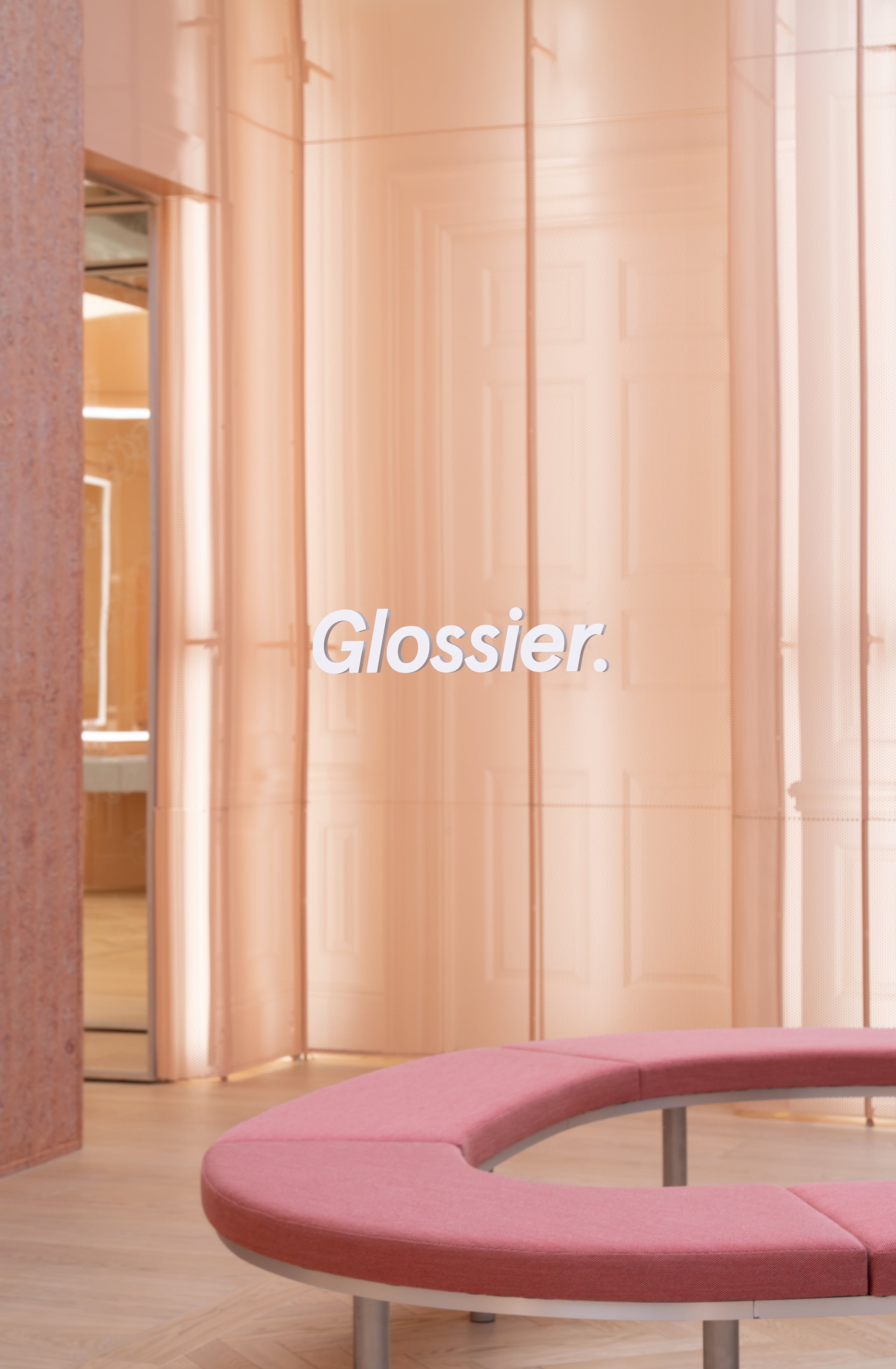 Image Source: Glossier