Haus Labs Triclone Skin Tech Concealer Review With Photos
This Concealer Dethroned My Long-Standing Favourite
As POPSUGAR editors, we independently select and write about stuff we love and think you'll like too. If you buy a product we have recommended, we may receive affiliate commission, which in turn supports our work.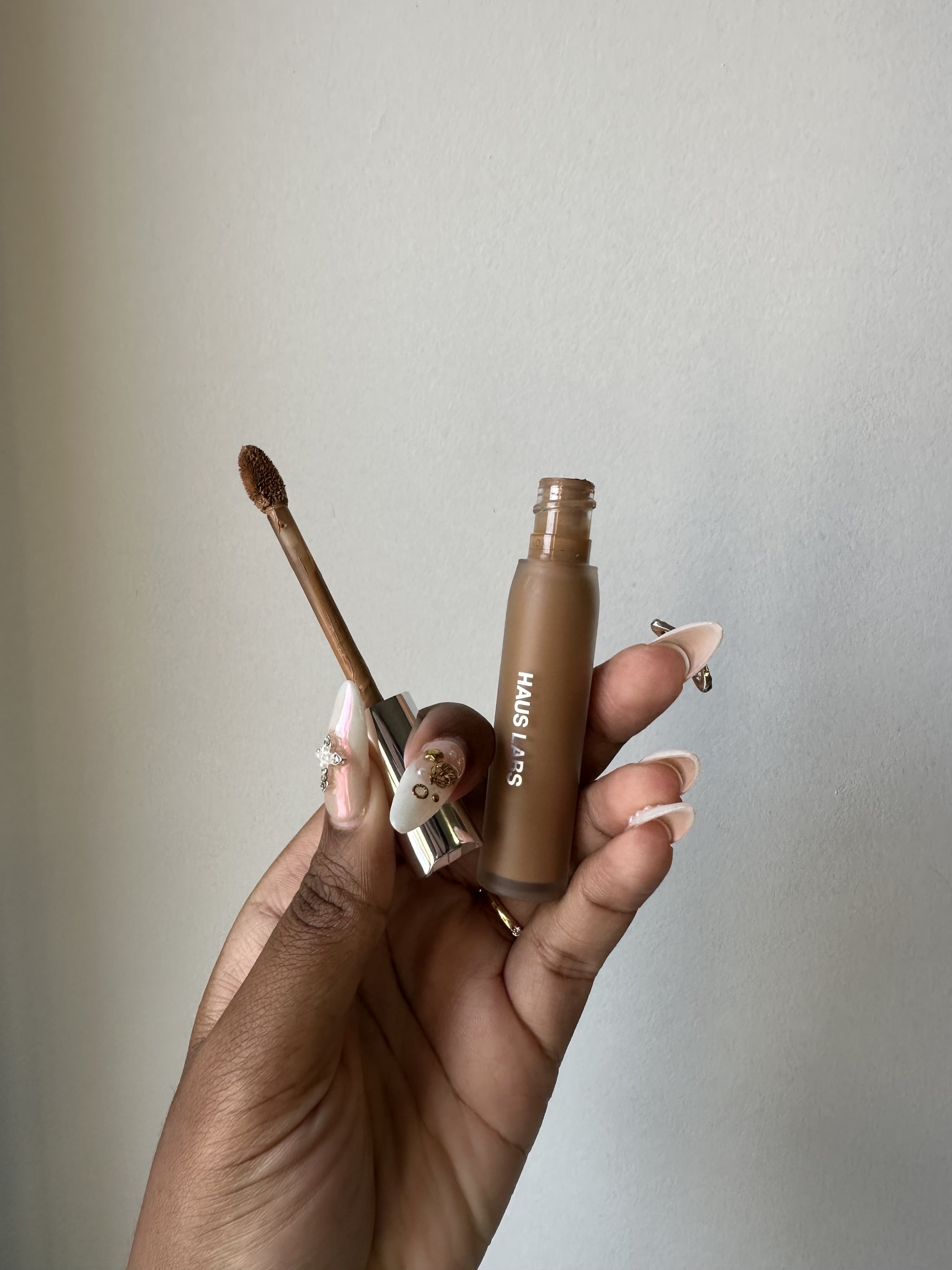 As much as I enjoy trying new beauty products, there are times when I can get bored with the space. After a while, the launches can start to blur together. When I'm in a funk, the one thing that makes me excited again is testing a product launch from a brand I already know and love. So when I found myself reaching for the same concealer continuously, I had to try the new Haus Labs Triclone Skin Tech (£27) formula to shake things up a bit.
Following the successful blueprint of their foundation (a product tested and recommended by POPSUGAR editors), the brand claims this concealer is lightweight, long-wearing, and visibly blurs the look of the under eyes. I am especially picky with this category, as that area of my face can look a little skeletal due to a lack of volume, which, in turn, also results in some dark circles. When I'm reaching for a new concealer, I need a formula that is pigmented but pliable enough to not get stuck in the hollows of the area, while also being a perfect match for my skin tone. With all of this in mind, I decided I had to give this one a try.
Ahead, read my full review to find out why it's a winner.
About the Haus Labs Triclone Skin Tech Concealer
This is a medium-coverage concealer that is buildable and has a satin finish.
It comes in 31 shades for fair to deep skin tones.
The formula boasts over 20 skin-care ingredients including hyaluronic acid, niacinamide, and fermented arnica.
It's noncomedogenic.
What I Like About the Haus Labs Triclone Skin Tech Concealer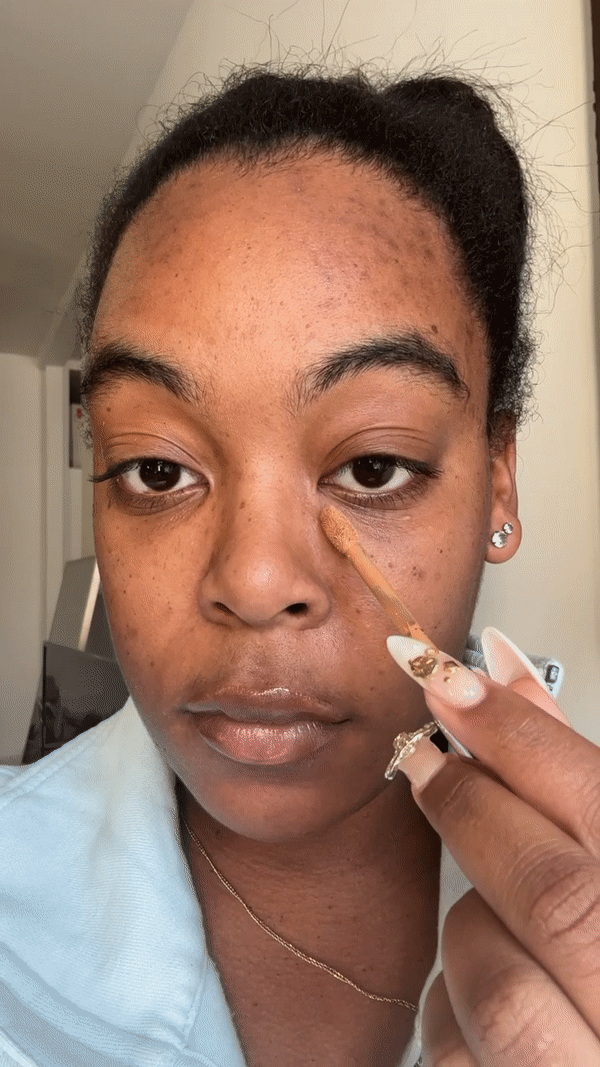 When first trying it, I immediately was impressed by how good the concealer felt on the skin — it was like I was putting on my favourite eye cream from Kiehl's. Except with this, I was also getting a bit of coverage to hide imperfections.
I let the concealer sit for about a minute before blending it out and doing this proved it offers true medium coverage. While it did cover up my dark under-eye circles, I could still see a few freckles I have in the area, which I didn't mind. Before applying any powder, I was pleasantly surprised to notice it hadn't settled into the lines in that area — a stark difference from some of the thinner formulas I've tried.
How to Use the Haus Labs Triclone Skin Tech Concealer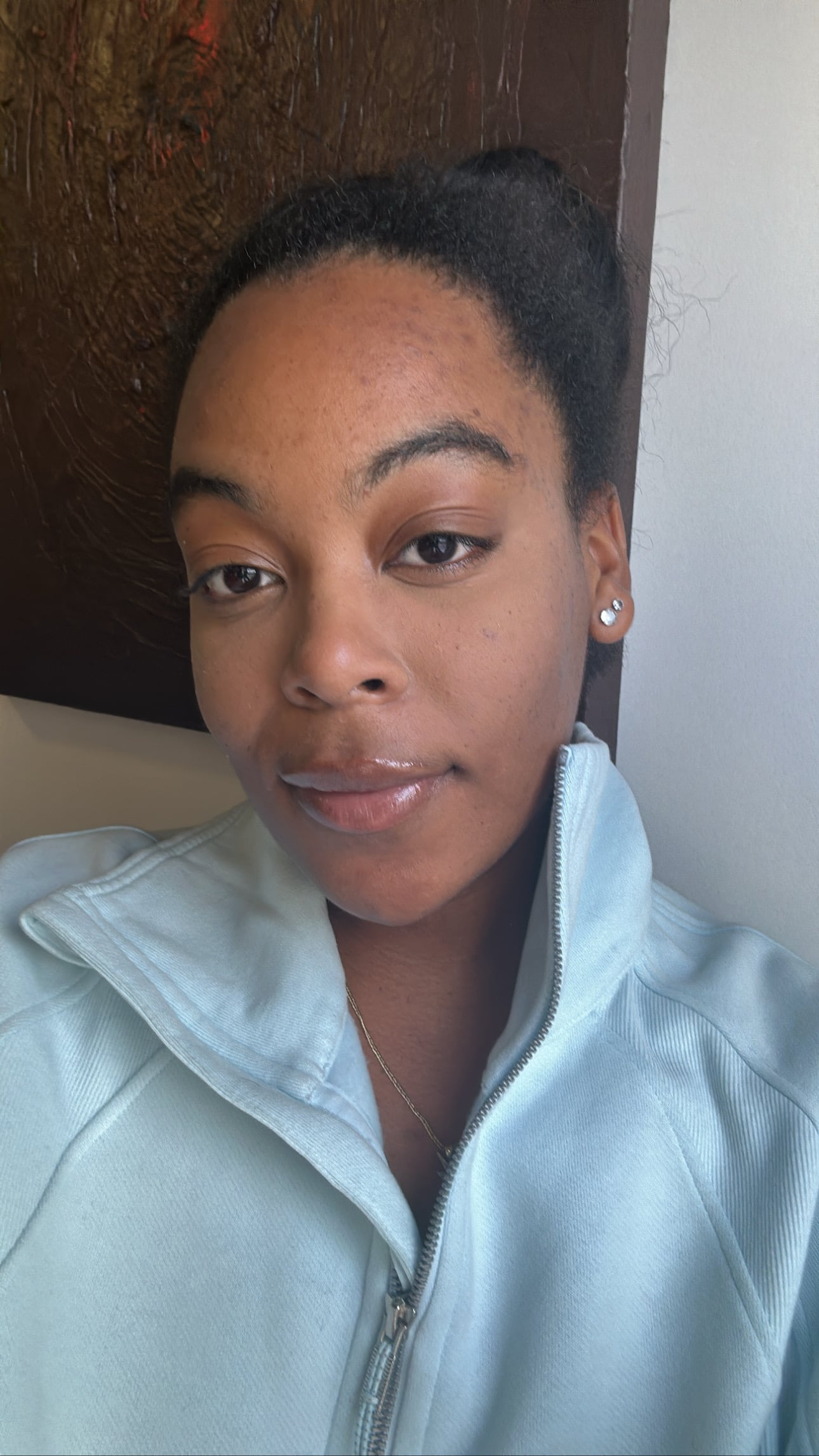 I applied a few dots near my inner tear duct and toward the outer corners of my eye, before blending it in to cover the entire area. Depending on the look I was going for, I'd go one shade lighter than my preferred match (which is 34 Medium Golden), and put shade 32 Medium Golden on top to brighten up that area even more. Most days, though, I stuck with my true match for a quick and put-together look in minutes.
What to Consider Before Trying the Haus Labs Triclone Skin Tech Concealer
I would recommend swatching this concealer in-store if at all possible. It may be due to the frosted packaging, but the shades look a bit lighter in the tube than they are in reality. It's not a concerning difference, but if you are looking for an exact match, it's something you want to keep in mind.
Where to Buy the Haus Labs Triclone Skin Tech Concealer
This concealer is available at Sephora.
Rating
Rating:
Image Source: POPSUGAR Photography / Ariel Baker