Jennifer Lopez and Ben Affleck's Tattoos For Each Other
Jennifer Lopez's First Tattoo Is Dedicated to Ben Affleck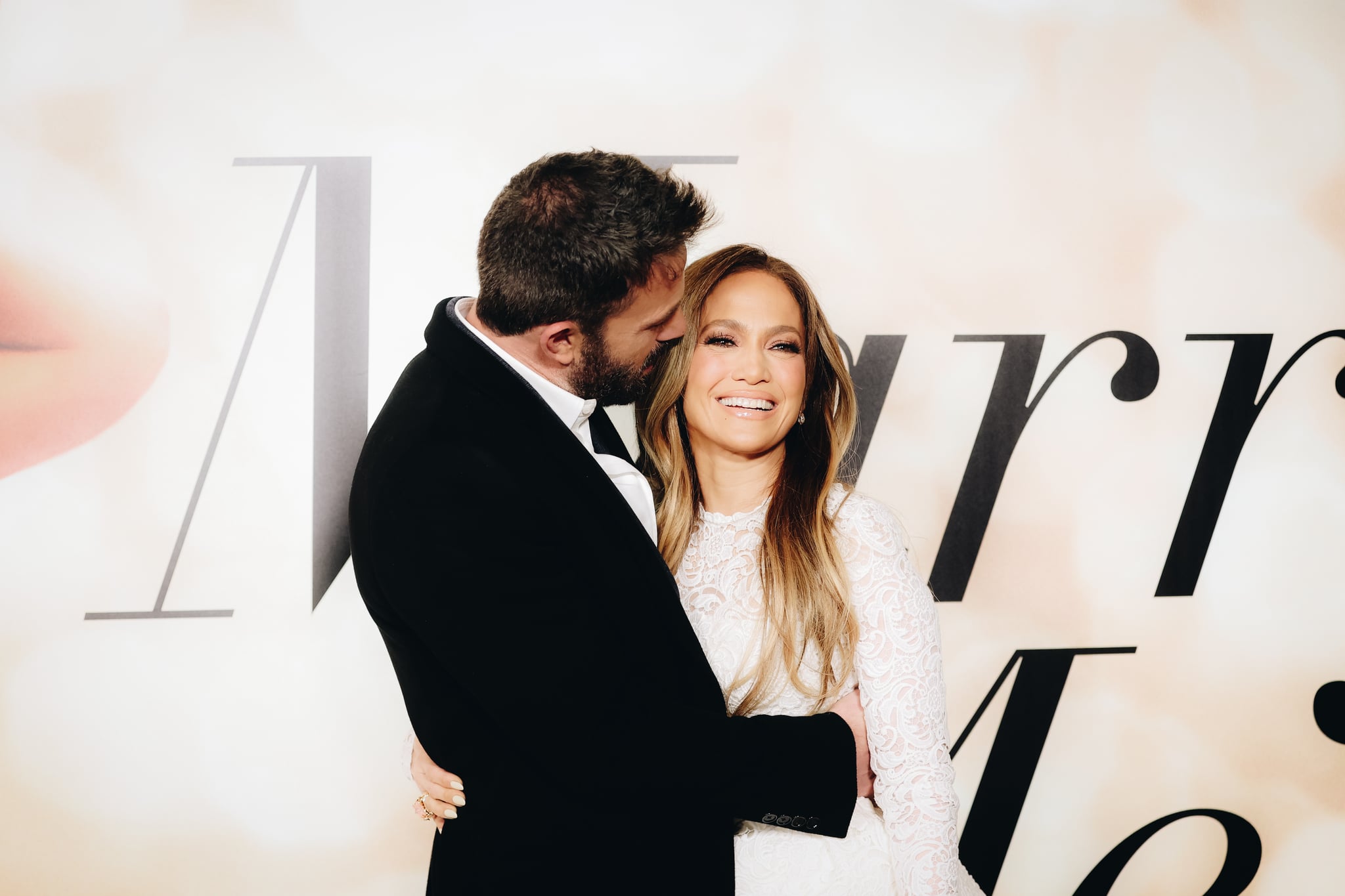 Image Source: Getty / Rich Fury
Jennifer Lopez and Ben Affleck are honouring their commitment for each other once again. On 14 Feb., J Lo revealed the couple's new tattoos — and her first — in celebration of their first Valentine's Day since they got married in 2022. Alongside photos documenting their fresh ink, as well as photos of their love over the past two decades, the multihyphenate wished her husband a happy Valentine's Day and declared that "commitment is sexy" in a hashtag.
A level up from her initial-nails tribute, Lopez's tattoo for the actor and filmmaker is her first. The tattoo is located above her ribcage and is an infinity symbol intersected by an arrow, with "Jennifer" and "Ben" written on the infinity loops in cursive font. Affleck got a similar illustration, featuring two crossbows with the letters "J" and "B" in the middle. It's unclear where his new ink was added, though he already has tattoos across his back and on his arms.
Bennifer, who married in July 2022 after rekindling their romance two years earlier, are certainly not the first celebrity couple to immortalise their love for one another. Ahead of Valentine's Day in 2022, Cardi B and Offset gave each other matching tattoos to commemorate their wedding anniversary, 20 Sept., 2017. Priyanka Chopra also recently shared she and Nick Jonas have identical tattoos of checked boxes to represent how they've ticked each other's boxes.
Get a closer look at Lopez and Affleck's couple ink ahead.
Commitment ♾️
Happy Valentine's Day my love 🤍 (Look for more deets on VDay coming #OnTheJLo soon…)#CommitmentIsSexy #ThisIsUsThen #ThisIsUsNow #ThisIsMeNow pic.twitter.com/XYSmBpLNfB

— jlo (@JLo) February 15, 2023