Kamala Harris Tells Keke Palmer About Her Silk Press
Kamala Harris Reveals the Secret to Her Silk Press to Keke Palmer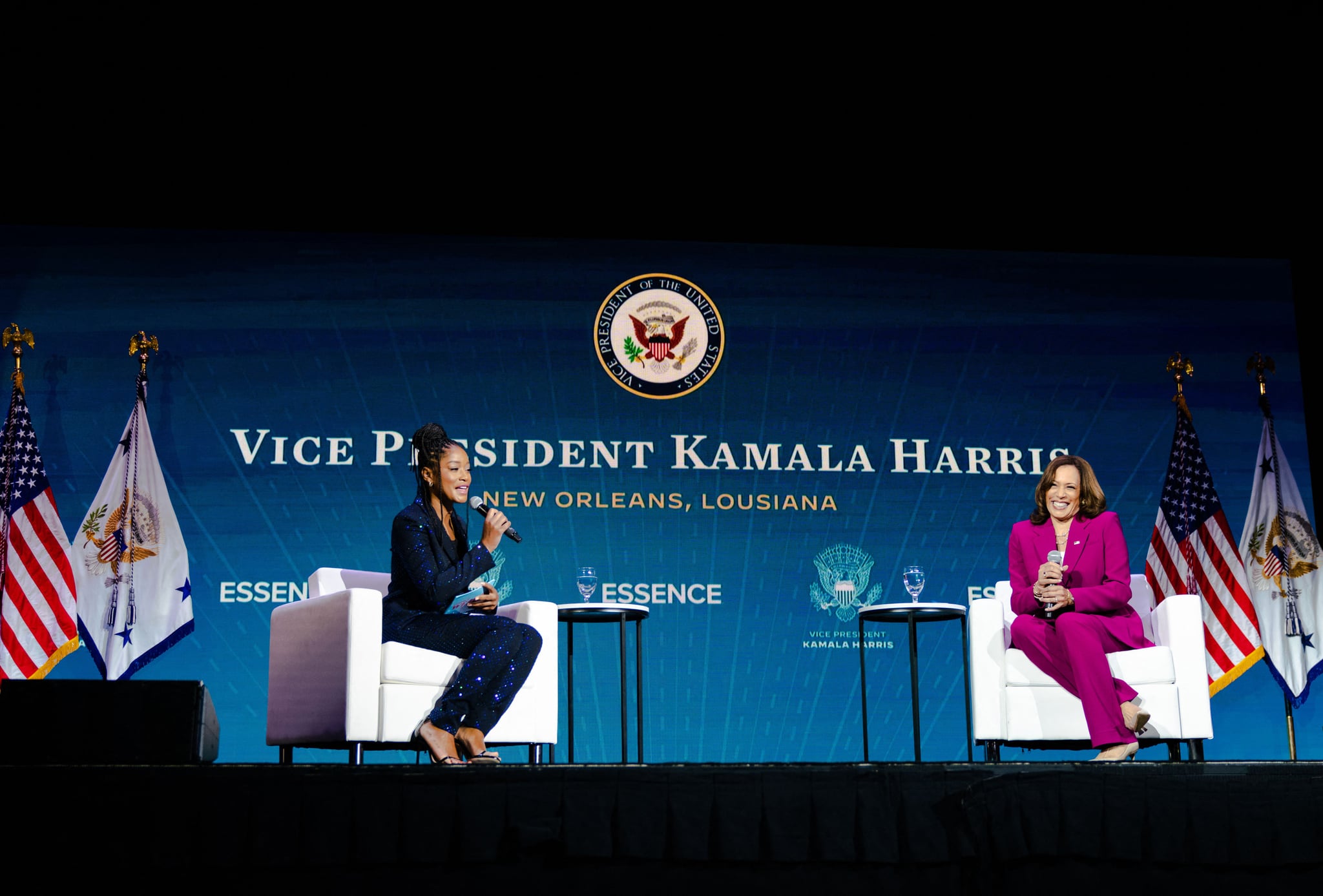 Image Source: Getty/JADE THIRASWAS / Contributor
Keke Palmer: the investigative journalist of our times. On June 27, the actor visited the White House to interview Vice President Kamala Harris for an episode of her podcast: "Baby, This is Keke Palmer." And once the duo got to questions about Harris's silk press, let's just say hilarity ensued.
"How many times a month do you get a silk press?" Palmer asked, swinging her own freshly-styled hair in the process. But the Vice President declared that she doesn't actually use heat styling tools to get her look, which floored Palmer (and us, for that matter). "I use a round brush," Harris says. "A boar bristle [brush] . . . it takes a lot of heat but it's just too much to do that and [a hot tool]." To that, Palmer said that Harris and another high-profile individual known for their silk presses are going head to head for the title of the best hair. "You and Queen Latifah are going neck and neck," Palmer says. "You're giving it to her."
Users on social media have long been in awe of Harris and Latifah's abilities to keep every piece of hair in place. Some have noted that even the Vice President's staff seems to be in on the secret, while others have started full-out "silk-press wars" between the two to crown the winner, once and for all. Watch the full interview ahead and catch the hilarious soundbite at 22 minutes in.