KVD Full Sleeve Tubing Mascara Review With Photos
This Tubing Mascara Stays in Place All Day but Comes Off With Just Water
As POPSUGAR editors, we independently select and write about stuff we love and think you'll like too. If you buy a product we have recommended, we may receive affiliate commission, which in turn supports our work.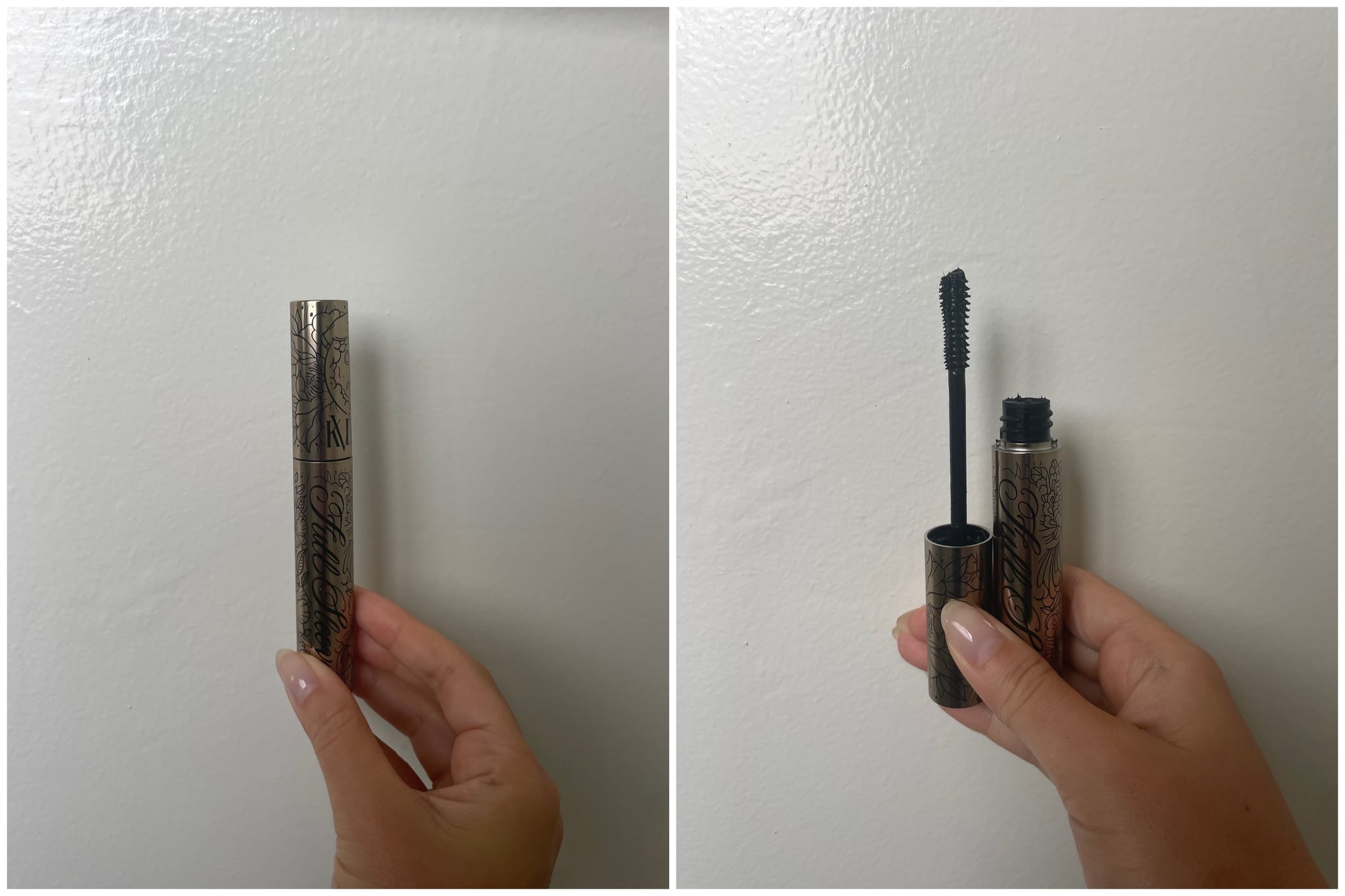 I don't like to knock myself if I can help it, but if I had to pick a "Vanderpump Rules" character to liken my natural eyelashes to, I'd pick Tom Sandoval. Why? Well, they're shorter than you'd expect in real life, often disagreeable, and nine times out of 10 (or 10 times out of 10, if we're actually talking about Sandoval), they end up disappointing me. Although I have a hair on my chin that seems like it's on a mission to grow longer than the hair on my head, my eyelashes definitely do not follow suit. They're stubby and stick straight, and honestly, you wouldn't even know they were there if you were staring at me straight on.
For this reason, I don't usually leave the house without a few swipes of mascara. I find that the makeup product helps make my eyes look bigger and improves my overall appearance, and it only takes a few seconds to apply. Finding the right formula, though? That can be a toughie. There's nothing I hate more than mascara that smudges, burns my eyes, or leaves my lashes looking clumpy.
Given my quest to always find my new favourite formula, when I heard about the KVD Full Sleeve Long + Defined Tubing Mascara (£22), I was more than game to try it out. I was already a fan of the brand, and the product promised to last all day yet remove easily with just warm water.
Keep reading to find out whether or not the claims are true, plus my full review of the KVD Full Sleeve tubing mascara.
About the KVD Full Sleeve Tubing Mascara
It's a lengthening and defining mascara.
It comes in one shade: ink black.
It has a bristle brush.
The formula promises to be smudge-resistant but also removable with just warm water.
It's vegan, cruelty-free, paraben-free, and phthalate-free.
What I Like About the KVD Full Sleeve Tubing Mascara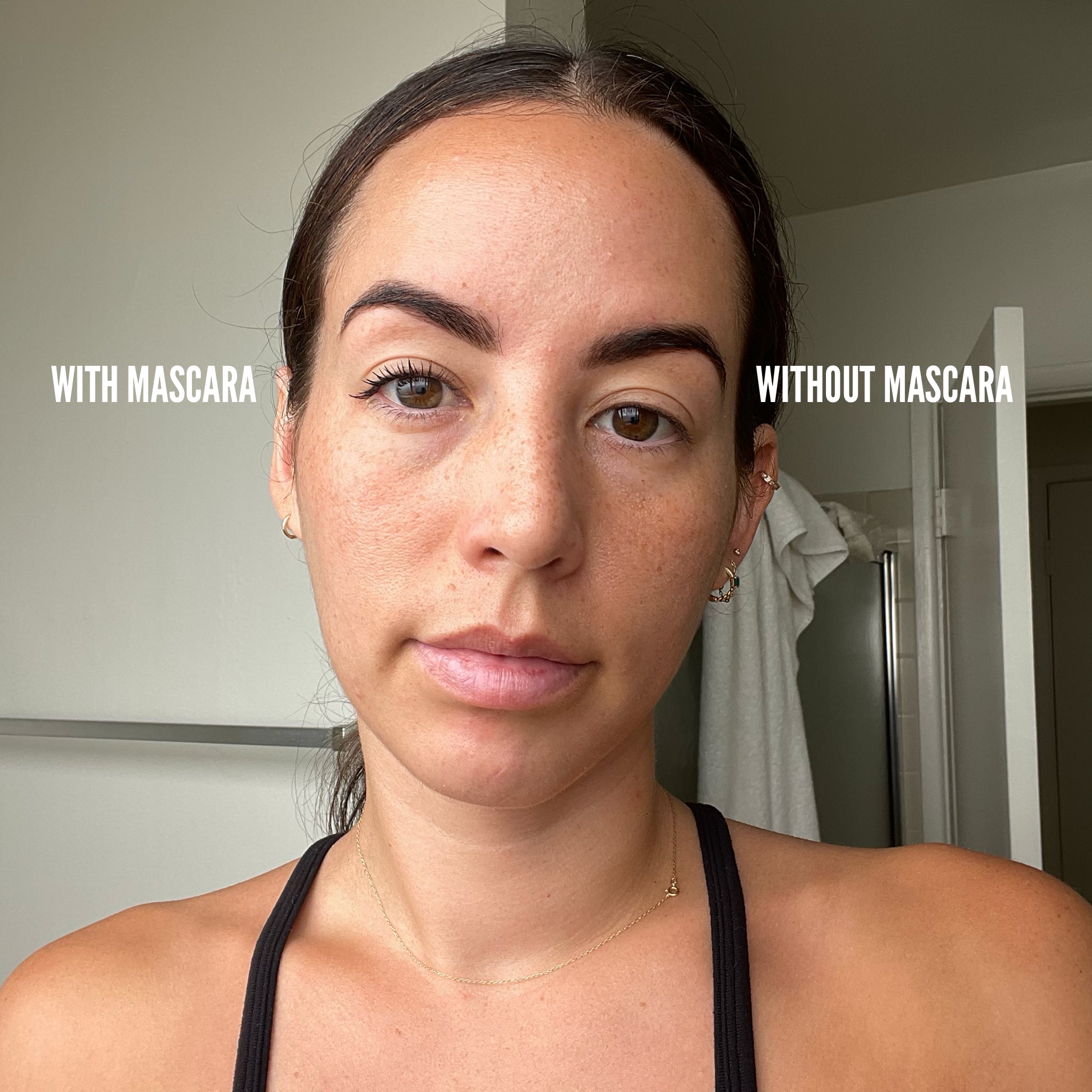 Smudged mascara is one of my biggest pet peeves, and since this formula claims it can be removed with just water, I was initially worried that it would run throughout the day. However, every single time I've worn it, it's stayed in place with no issues. My lashes aren't much to write home about to begin with, but this product helped lengthen and curl them — even when I didn't use a lash curler. I also have hooded eyes, and I found that this mascara didn't transfer onto my eyelids or flake underneath my bottom lashes like some formulas.
The final test? Seeing if the water-removal claims were true. The first few times I wore it, I ended up taking it off using a cleansing balm because I was wearing a full face of makeup. However, my most recent time testing it, I was only wearing mascara, so it felt like a good time to put it to the test. I used a wet paper towel to get my lashes wet, then I began gently dabbing. I was honestly shocked when the mascara was easy to remove and didn't leave any black smudges underneath my eyes.
How to Use the KVD Full Sleeve Tubing Mascara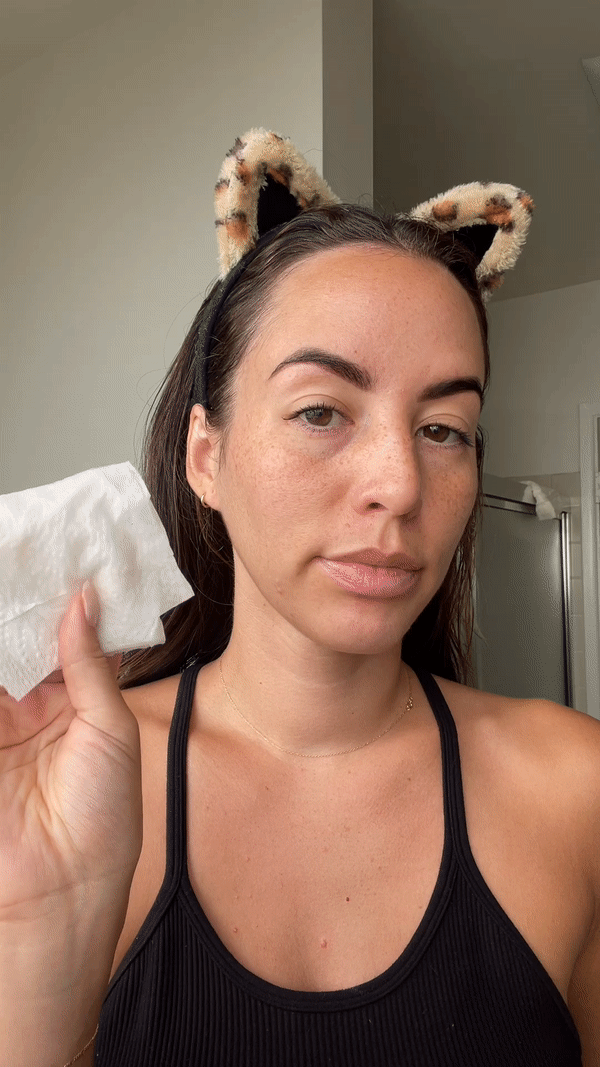 The brand recommends placing the wand at the base of your lashes and wiggling it in an upward motion until you've coated each lash. It also says to start with just one coat, building up while the formula is still wet, which is supposed to help prevent clumping. If you want to add extra length to your lashes (and let's be honest, who doesn't?), KVD recommends turning the wand vertically and brushing the tips of your lashes.
I usually start with a lash curler before layering two coats. Then, I turn the wand vertically to give the outside corners of my lashes some extra length for a subtle tiny cat-eye effect.
To remove, the brand says you should wet your fingers with warm water and press them against your lashes for a few seconds. Then, use the pressure to slide the mascara off. I found that cold water works just as well, and I like to use a wet paper towel to initially wet my face, then rinse it all off in the sink.
What to Consider Before Trying the KVD Full Sleeve Tubing Mascara
Since this product removes easily using just water, it wouldn't be my pick for a day at the beach or by the pool when I plan on swimming. While it does last all day without smudging, I'd stick with waterproof mascara if you plan on submerging your head in water.
Where the KVD Full Sleeve Tubing Mascara Is Available
The KVD Full Sleeve tubing mascara is available directly on the KVD website, as well as at Sephora.
Rating:
Image Source: POPSUGAR Photography / Renee Rodriguez