Laura Whitmore's "My Type on Paper" Love Island Hair Clips
Laura Whitmore Kicked Off Love Island Wearing the Show's Most Iconic Phrase as a Hairstyle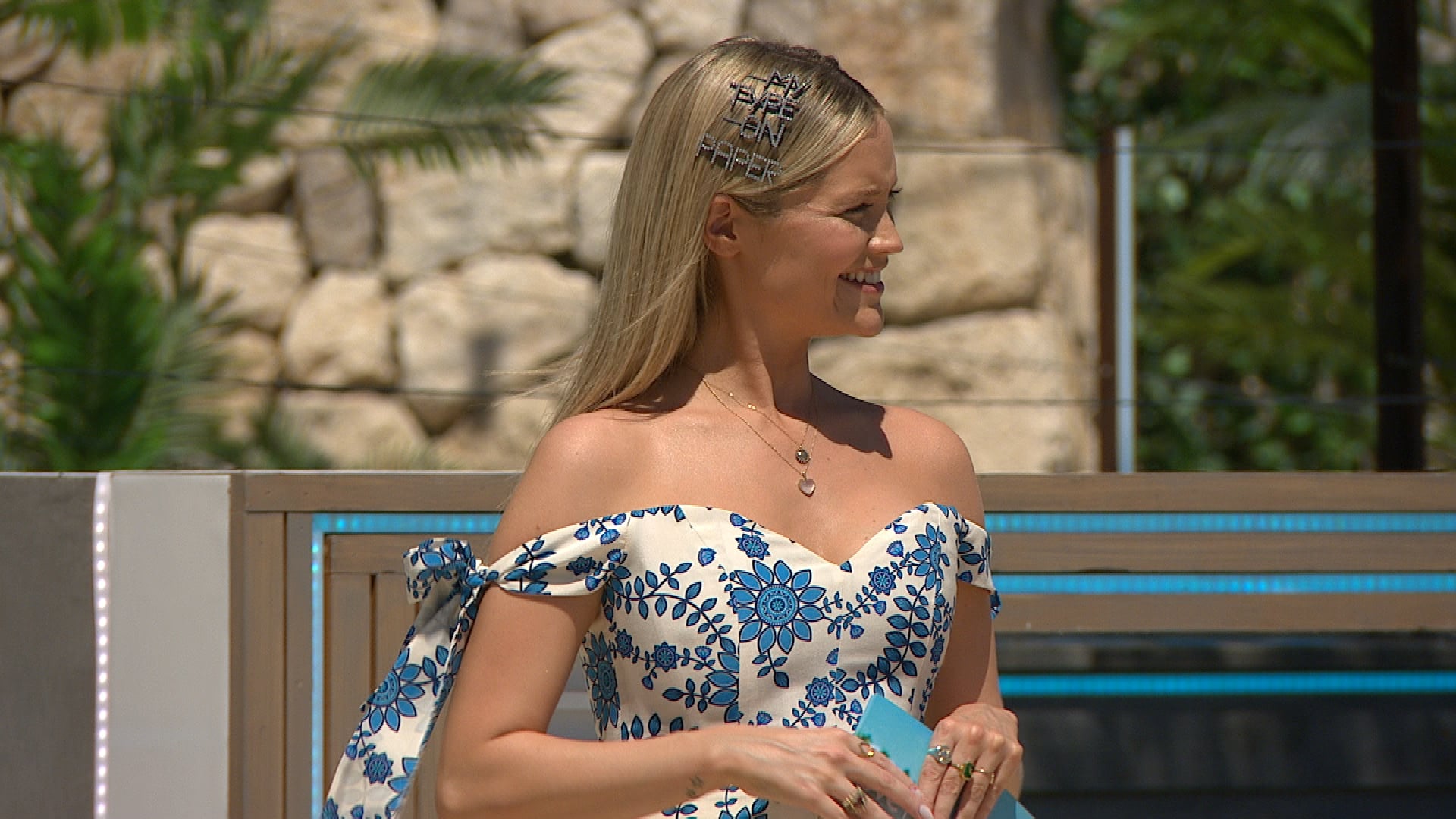 Love Island season seven starts tonight, and returning presenter Laura Whitmore knows exactly how to celebrate: a hairstyle that's 100 percent our type on paper. Literally.
To kick off the brand-new season, Whitmore accessorised her long blond hair with the most iconic phase from the show. Clipped on one side of her hair were four silver crystal clips that together read "my type on paper". The hair clips are custom made from independent, London-based brand Tilly Thomas Lux, which creates headpieces, wedding hair clips, and crowns, as well as the perfect Love Island accessory, it seems.
If you look extra closely, you'll also spot Whitmore's manicure, which is aptly embellished with dainty love hearts, created by manicurist Michelle Class. Of course, they looked fabulous next to the brand-new Love Island water bottles.
We can't think of a better way to celebrate the start of Love Island season seven than themed hair and nails, and we can't wait for more epic beauty looks throughout the season.