Living Proof Perfect Hair Day Dry Shampoo Review With Photos
This Dry Shampoo Gives Me First-Day Fresh Hair
As POPSUGAR editors, we independently select and write about stuff we love and think you'll like too. If you buy a product we have recommended, we may receive affiliate commission, which in turn supports our work.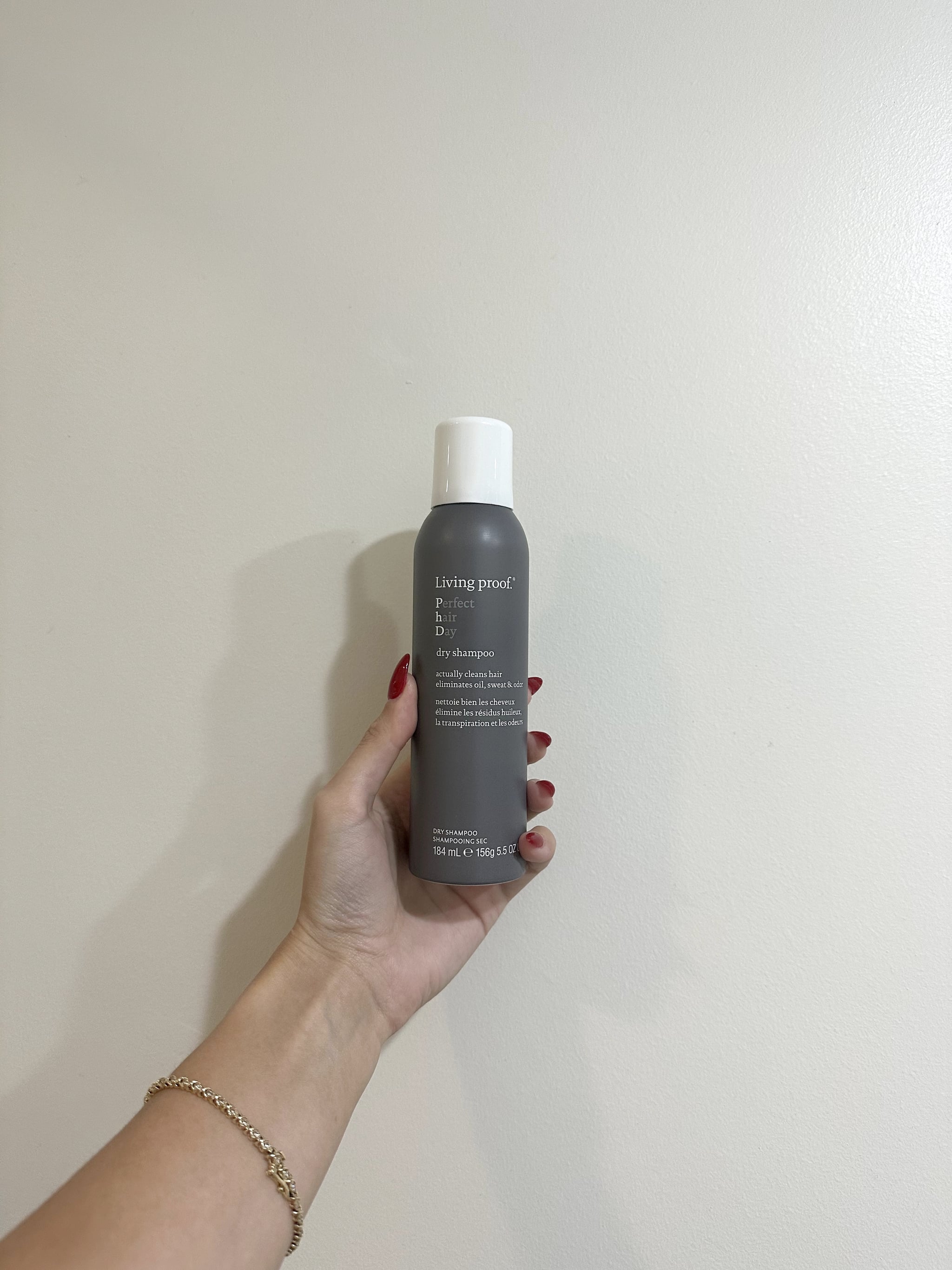 There's nothing better to me than a fresh blowout. When my ends feel silky-smooth and I can glide my fingers through from root to tip with zero resistance, I'm my most powerful. However, when days three and four roll around and I'm trying to extend my hair-wash schedule, that's when sh*t hits the fan. Thanks to my blonde hair and shadow roots, when I get even the slightest bit oily, it's noticeable for all to see.
I've been on the hunt for the perfect dry shampoo for quite some time, and after months of failed trials, I've landed on my favourite one to date: Living Proof's Perfect Hair Day Dry Shampoo (£25). Not only does it make my hair look clean, but it actually cleans it.
If you often find yourself trying to conceal greasy roots with a ponytail or baseball cap, you may just need to try it too. Continue reading for my full and honest review.
About the Living Proof Perfect Hair Day Dry Shampoo
It works on all hair types and textures.
It cleans hair by ridding it of sweat, oil, and odour.
Key ingredients in the formula include starch and odour neutralisers that are free of parabens and benzene.
It adds texture and volume to flat, dirty roots.
It has a light refreshing scent that's time-released.
What I Like About Living Proof's Perfect Hair Day Dry Shampoo
At this point in my life, I've probably tested over 20 different dry shampoo formulas; some wowed me and others left me underwhelmed. The Living Proof Perfect Hair Day Dry Shampoo undoubtedly falls into the former category. Not all dry shampoos are made the same, and it was clear after just one use that this luxe product actually gets the job done.
I try to wash my hair twice a week, but on my third and fourth day post-wash, my scalp tends to get a bit oily. After putting this dry shampoo to the test, I was blown away by the results. (The below after photo is after a full day of being at the airport and on a plane.) Unlike other dry shampoos that take way too long to dry and leave a white cast regardless of how much you attempt to shake it out, this product seemed to absorb my hair's oils and clean it in record time.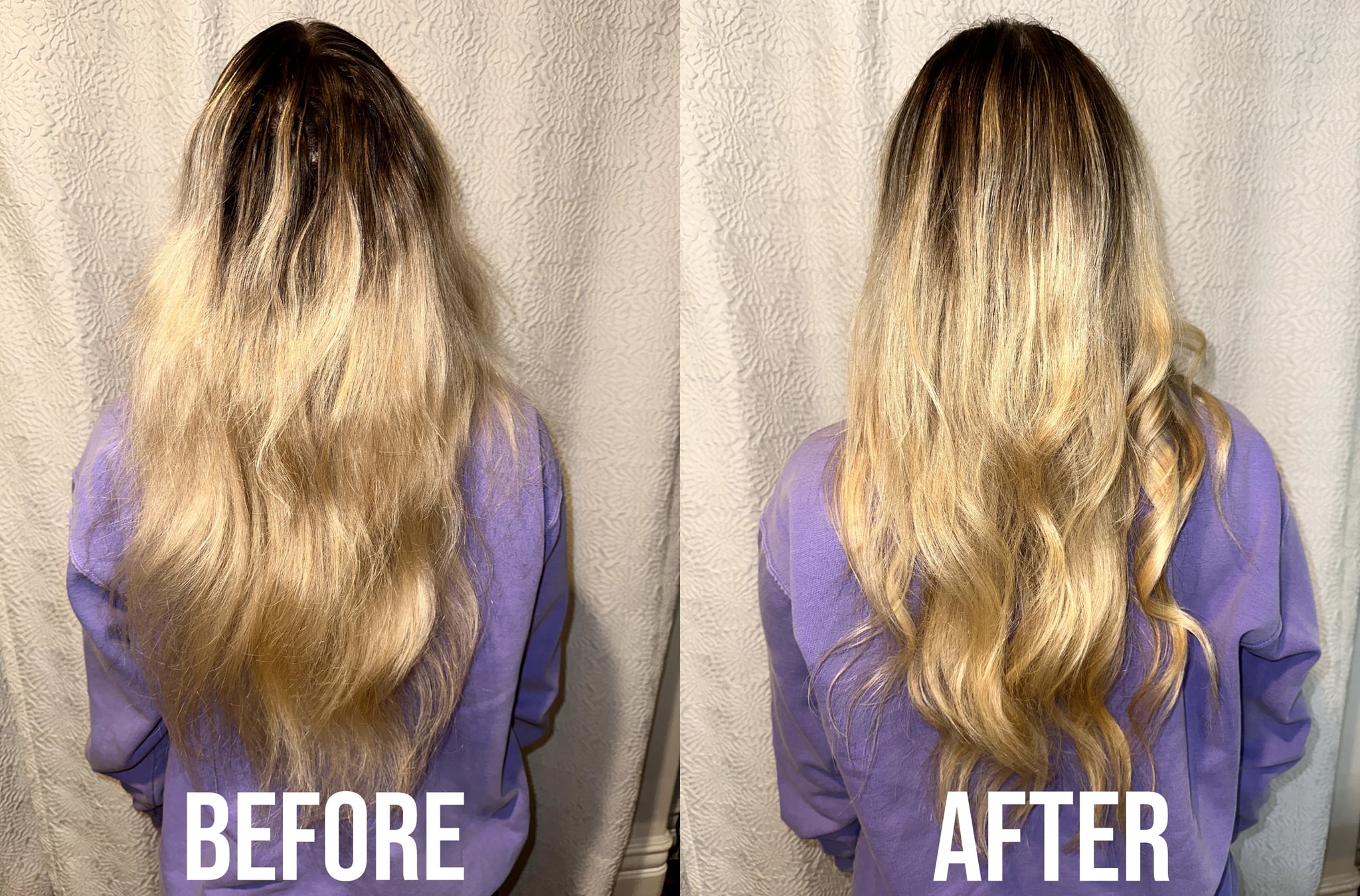 How to Use Living Proof's Perfect Hair Day Dry Shampoo
To start, I made sure my hair was brushed through, free of knots. Like most dry shampoos, Living Proof suggests shaking the can and holding it about six to ten inches away from your head. I aimed the nozzle at the oily areas on my scalp to disperse the product and followed the brand's instructions to allow it to sit for 30 seconds before touching it. After I was done spraying my entire head, I waited for about a minute, then flipped upside down, using my fingers to massage in any lingering powder. Then, I brushed through my ends (avoiding my roots) and added a second layer of dry shampoo where I needed it before repeating the rest of the process.
What to Consider Before Trying Living Proof's Perfect Hair Day Dry Shampoo
If your scalp tends to get oily before you're ready to wash it, you should consider trying the Living Proof Perfect Hair Day Dry Shampoo. The light scent didn't bother me in the slightest and it seemed to make the oils on my scalp completely disappear. In addition to cleaning my roots, I loved how this gave my hair some added texture and volume without being too stiff. After using it, my hair actually feels silkier. Whether you're looking for a quick-fix solution after working out or just want to make your washes last longer, you truly can't go wrong with this dry shampoo.
Where Is the Living Proof Perfect Hair Day Dry Shampoo Available?
The Living Proof Perfect Hair Day Dry Shampoo is sold at Look Fantastic, Amazon, Marks and Spencer, and the brand's website.
Rating
Image Source: Courtesy of Taylor Augustin