Look Fantastic Launches Free Beauty Product Recycling Scheme
Look Fantastic Launches Recycling Scheme to Help Tackle the Beauty Industry's Plastic Problem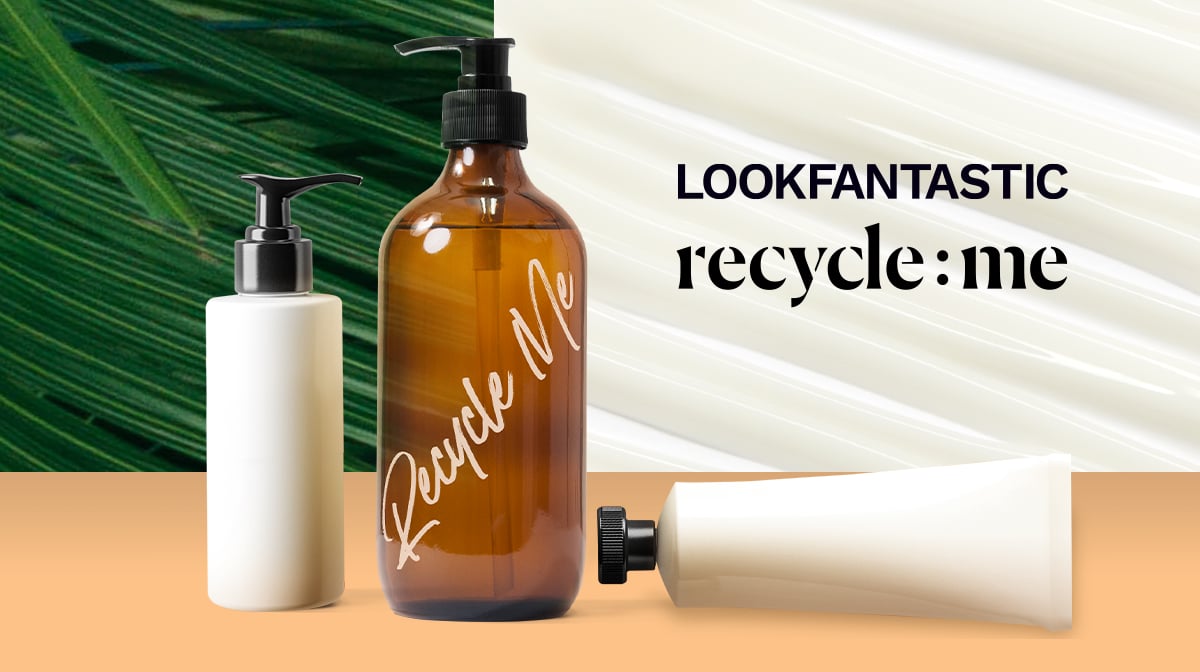 Recycling your beauty products just got easier thanks to Look Fantastic's new recycling programme.
On 4 March, the beauty retailer, part of The Hut Group (THG), launched its brand new recycling scheme called recycle:me. The scheme encourages customers to send all of their used plastic beauty packaging back to Look Fantastic, regardless of the brand. What's more, the service is completely free of charge.
"We know that recycling processes are particularly complex for plastic beauty products such as mascara, lipstick, and skin-care items with inbuilt pumps, which leads to many consumers simply disposing of their used goods in their household waste," said Look Fantastic's general manager Keely Gough. The brand hopes that this scheme simplifies the process and encourages more people to dispose of their products correctly.
To sign up, simply enter your information into the online recycling portal to generate a QR code for returns. Then, gather up your empties and rinse them out to make sure there's no residue, and send them off at an InPost locker or Hermes drop-off point.
Once returned, the beauty products are separated and then melted down and repurposed into materials that are used for social projects through a partnership with Storm Board and Protomax Plastics Ltd. "We have chosen to partner with Storm Board and Protomax Plastics on the scheme due to their commitment to reuse 100 percent of plastic waste, with a community focused end use," explained Gough. On top of this, Look Fantastic also offsets the carbon emissions associated with sending the packaging through THG's CarbonNeutral delivery certification.
Sure, it definitely takes a lot more effort than just chucking empty products into general waste, but we all have a duty to care for our environment — even more so if you're a beauty product enthusiast.