Physician's Formula Murumuru Butter Bronzer Review: Photos
Sofia Richie's Favourite Bronzer is Only $14 — and It's So Good
As POPSUGAR editors, we independently select and write about stuff we love and think you'll like too. If you buy a product we have recommended, we may receive affiliate commission, which in turn supports our work.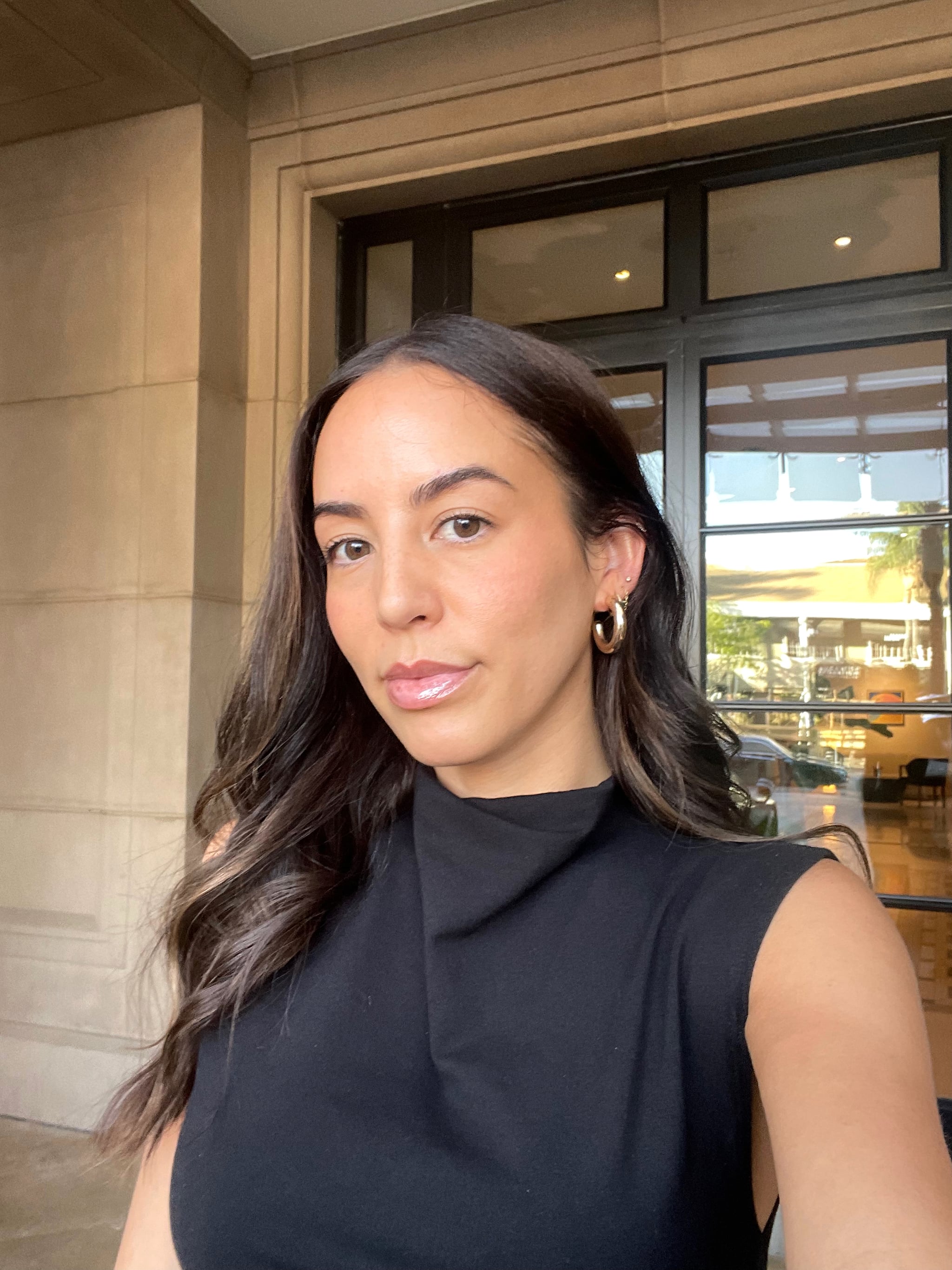 Sofia Richie has been on everyone's radar lately. Not only was her wedding to Elliott Grainge in April the "it" event of the season, she's essentially the face of "quiet luxury," a chic new aesthetic taking over our social media feeds. Everyone has been obsessed with all things Richie, and I am firmly in that camp. The model recently shared the $10 secret to her classic "supermodel nails" look (a polish of which I bought immediately), as well as her other favourite (and affordable) beauty products on TikTok (videos of which I watch religiously). The latest product I purchased after a Richie recommendation was the Physician's Formula Murumuru Butter Bronzer ($14).
Since moving to Los Angeles after a breakup, I've been spending as much time in the sun as possible (with SPF on, of course). However, I don't put my face in the sun, which means two things: my face ends up a different colour than the rest of my body, and I rely on a few different products (namely self-tanner or bronzer) to even them out before I go out in public. I usually like to stick with my tried-and-true makeup picks, but Richie's endorsement was enough to get me to test out a new product.
Keep scrolling to read my full review of the Physician's Formula Murumuru Butter Bronzer.
About the Physician's Formula Murumuru Butter Bronzer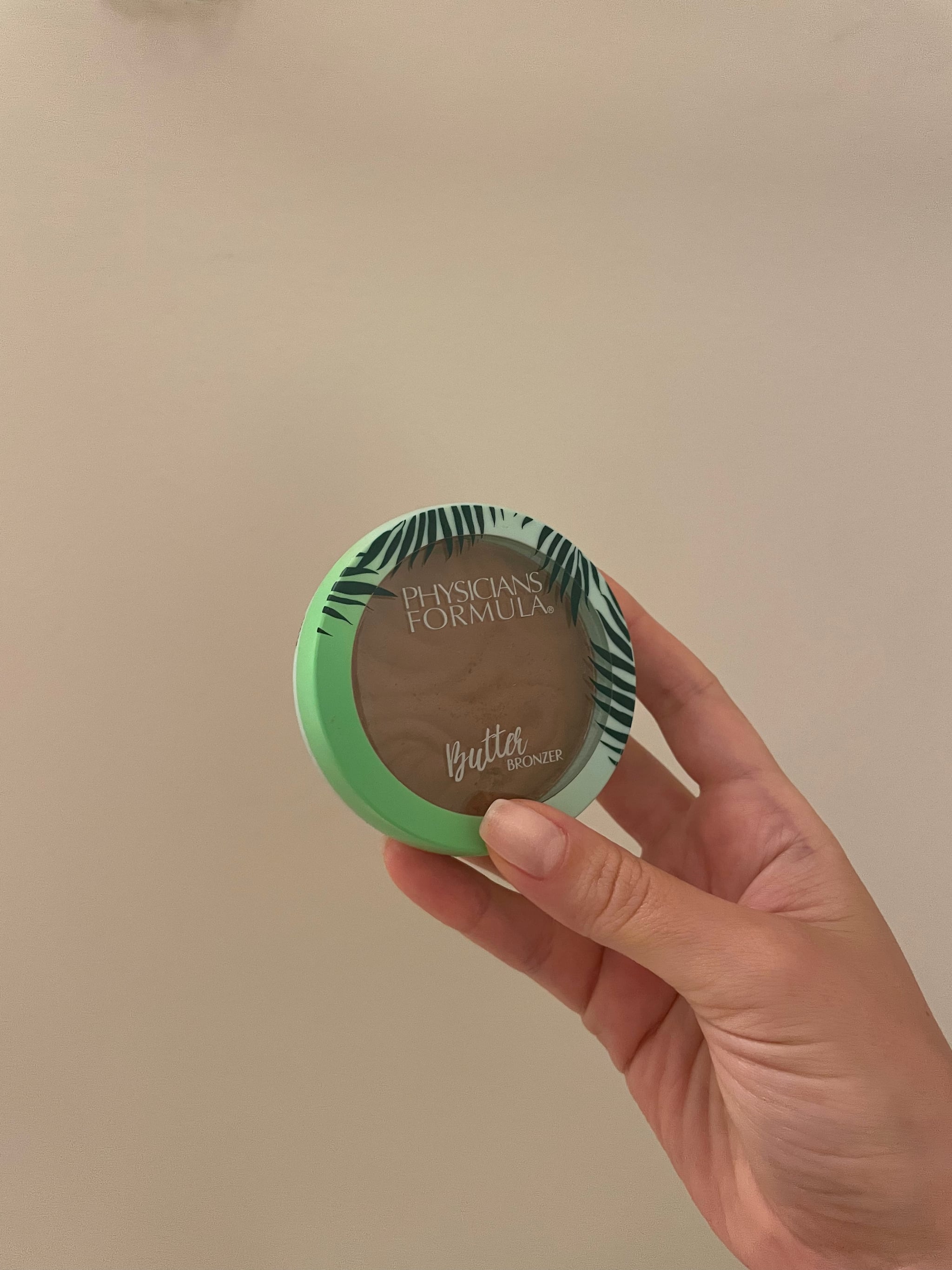 The Physician's Formula Murumuru Butter Bronzer comes in six different shades.
The product is housed in a compact that includes an applicator as well as a mirror.
It's has a powder texture but a silky finish.
Key ingredients include murumuru butter, cupuacu butter, and tucuma butter intended to hydrate the skin.
What I Like About the Physician's Formula Murumuru Butter Bronzer
What initially sold me on this bronzer was the fact that Sofia Richie is a fan, but what ultimately led me to snag it was all the rave reviews. It has over 13,000 five-star reviews on Ulta, and over 28,000 five-star reviews on Amazon. I'm a bronzer stan, so I was shocked that I hadn't heard of this bronzer years ago.
When I tried it for the first time, I immediately noticed that it was scented. Typically, I'm not a fan of fragrance-heavy products, but this has a very light, enticing, coconut scent. The next thing that sold me was how easy it was to apply and how well it blended out. It didn't leave my face looking cake-y, it didn't cling to any of my dry patches, and it looked natural — like I had just had a day in the sun. It looks like my skin, but better.
How to Use the Physician's Formula Murumuru Butter Bronzer
The brand says you can use this product alone or over makeup, and to apply it using the included sponge applicator. You can either glide it over your face for an all-over glow or apply it to your cheekbones and nose as contour.
I have both a lighter and a darker shade of this bronzer, and I use them in different ways. The lighter shade I like to use it as a very light powder on my entire face, which gives my skin a nice "lit from within" look.
As for the darker shade, after contouring my face using a cream contour and blending it out with a beauty sponge, I go over the same areas using the Murumuru Butter Bronzer. I'm not a huge fan of the included applicator, so I typically use my own bronzer brush. I apply it on my forehead, temples, and cheekbones. Occasionally, I also apply it on the area below my earlobes and down my neck, to create a shadow effect. I also like to take a smaller brush and apply it down the length of each side of my nose for a light contour.
What to Consider Before Trying the Physician's Formula Murumuru Butter Bronzer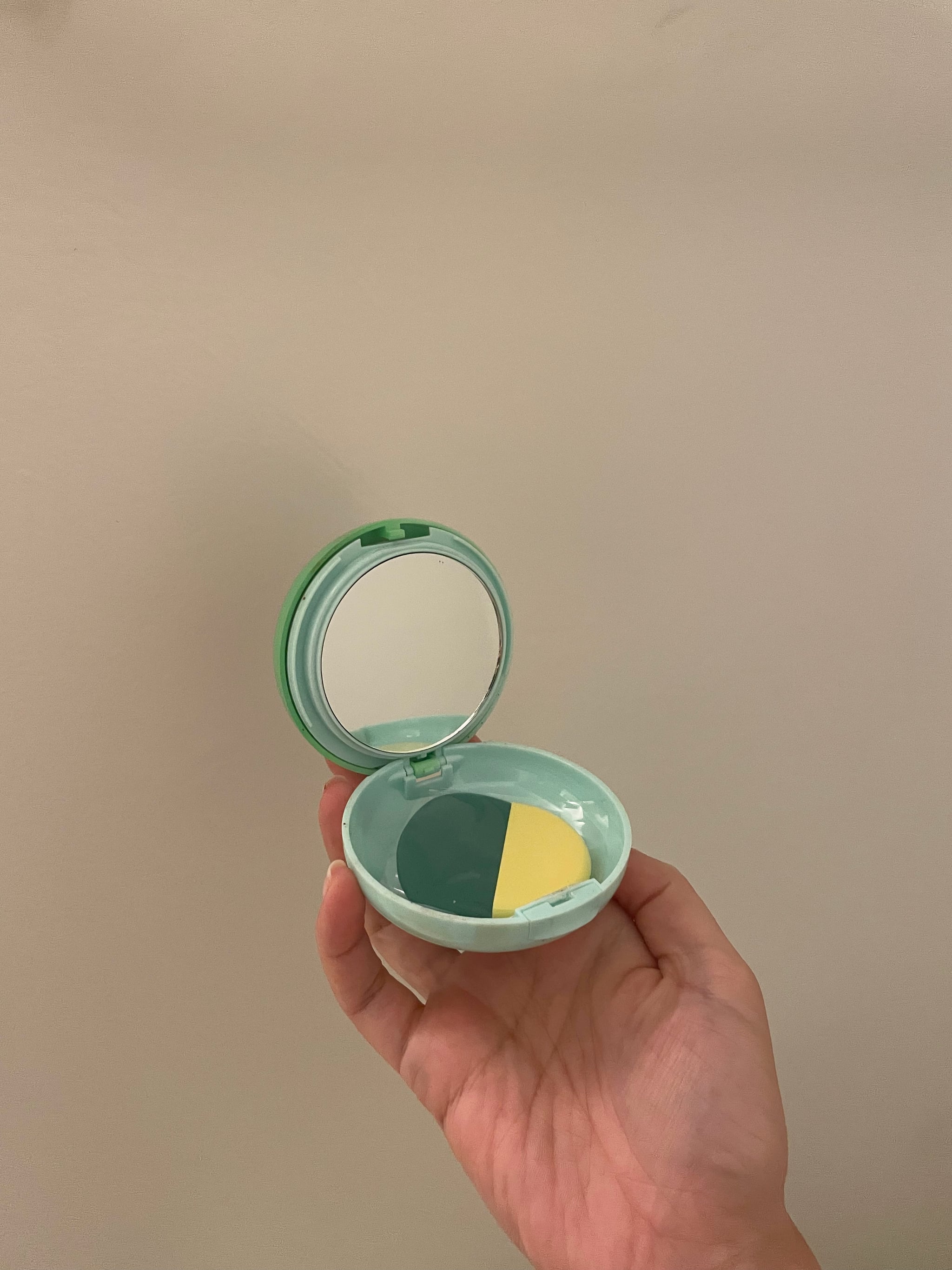 I'm a big fan of the scent of this product, but if you don't love scents in your makeup, I'd skip this bronzer. Also, the first ingredient is talc, and there has been an ongoing debate about whether talc in makeup is safe or not. "Talc is generally considered safe in makeup," Nava Greenfield, board-certified dermatologist at Schweiger Dermatology Group in New York City, previously told POPSUGAR. However, whether or not talc in your products bothers you is entirely a personal preference.
Where the Physician's Formula Murumuru Butter Bronzer is Available
The Physicians Formula Murumuru Butter Bronzer is available on Amazon, Ulta, and Target.
Rating:

Image Source: POPSUGAR Photography / Renee Rodriguez