The Pouf Hairstyle Is Back and Better Than Ever
The Pouf Hairstyle Is Making a Comeback
As POPSUGAR editors, we independently select and write about stuff we love and think you'll like too. If you buy a product we have recommended, we may receive affiliate commission, which in turn supports our work.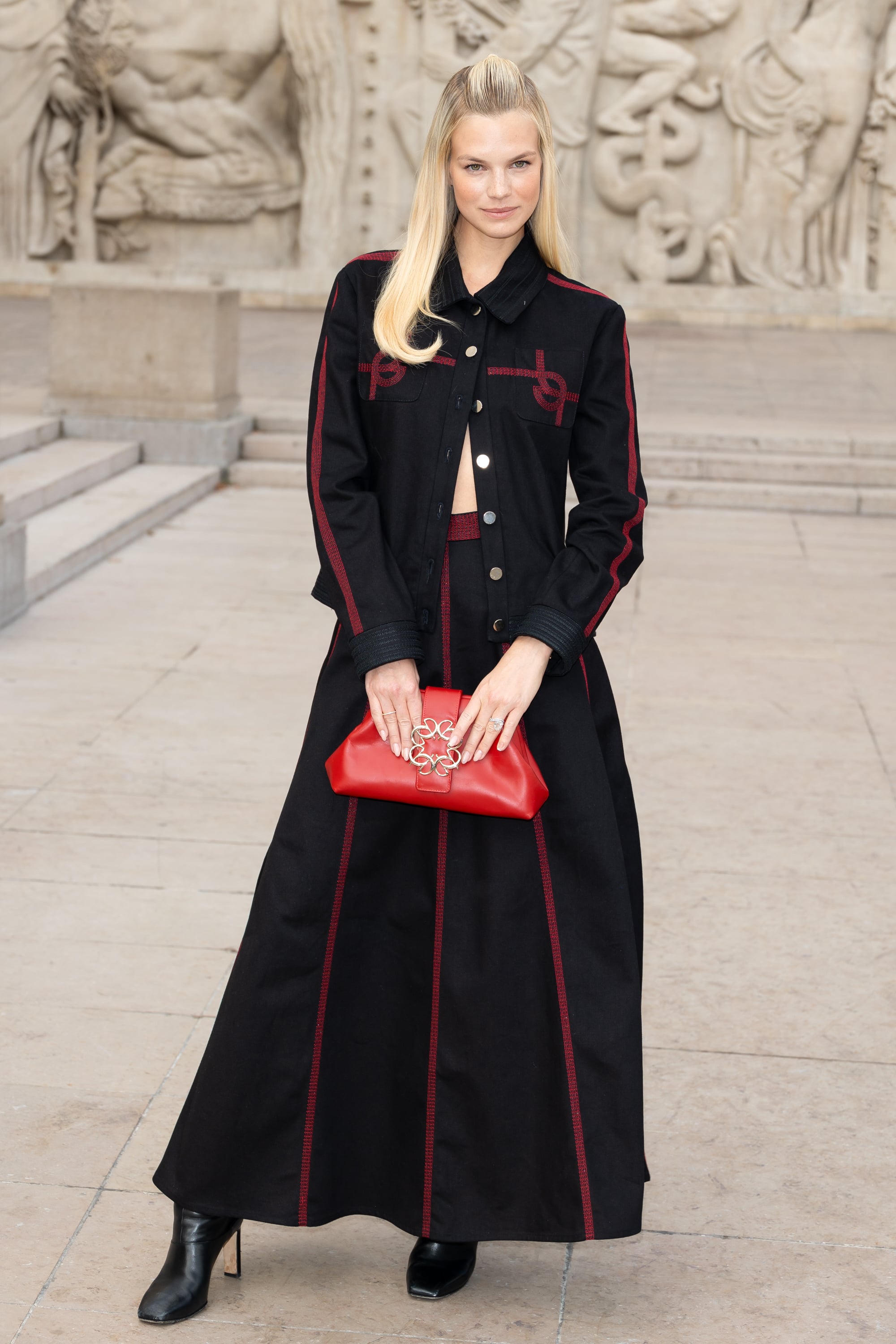 Image Source: Getty
If you went to school any time in the 2000s, you likely remember seeing corridors littered with the pouf hairstyle. And in a twist of events that no one saw coming, that iconic (sometimes cringy) pouf is making a comeback.
Don't just take our word for it — look at Jennifer Lopez, Meredith Duxbury, and Bella Hadid. Paris Fashion Week earlier this month quickly became the unofficial-official birthplace of the Bring Back the Pouf campaign, with Victoria's Secret model Nadine Leopold and Nicola Peltz Beckham pairing their high fashion looks with. . . the bump. But we have to admit, most of these looks are not the old school, front-and-centre puff we debuted in secondary schools of the early Noughties. It's more modern, updated, and dare we say kind of chic.
Ahead, we spoke to a stylist to get expert tips for bringing the hairstyle trend into the year 2023.
The Modern Pouf Hairstyle
So the pouf is back. But you don't want to look like you're cosplaying as your younger self from 15 years ago, which is why there are ways to modernise it. "We are seeing the pouf return in a more relaxed chicer way," celebrity hairstylist Sophie Sugarman tells POPSUGAR. If you remember, the original pouf was quite the statement with a lot of height, but that's no longer the case. "There is no need to go huge," she says. "The 2023 version of the pouf is more subtle."
That's the way many of beauty's biggest It girls are wearing it. Keeping it smoother and using a larger section of hair almost creates the illusion of a half-up, half-down look. It works on all hair types to add volume and intrigue, and is "the perfect opportunity to add an accessory like a cute bow or clip," Sugarman says.
How to Do the Modern Pouf Hairstyle
This hairstyle works on all haircuts, hair types, and lengths. To start, style your hair as you normally would. You can curl it, give yourself a blowdry, airdry, or with your natural curls or coils. Then you're ready to form your pouf. "Section off the face-framing pieces and pin [them] back at the crown of the head using hairspray to tame flyaways and add flexible hold with a satin finish," says Sugarman. "It is a workable hairspray that's strong enough to hold styles in place, yet flexible enough to brush out and refinish into other hairstyles."
You can use bobby pins, a fancy hair clip, or a bow to secure your bump in place at the back of your head. Sugarman recommends ending with a spritz of shine spray. We like the Amika Top Gloss Hair Shine Spray (£26).
Don't worry: you can leave the lace tank top at home.