Scarlett Johansson Discusses Pamela Anderson's No Makeup
Scarlett Johansson Says Pamela Anderson's Makeup-Free Look Sends "Powerful Message"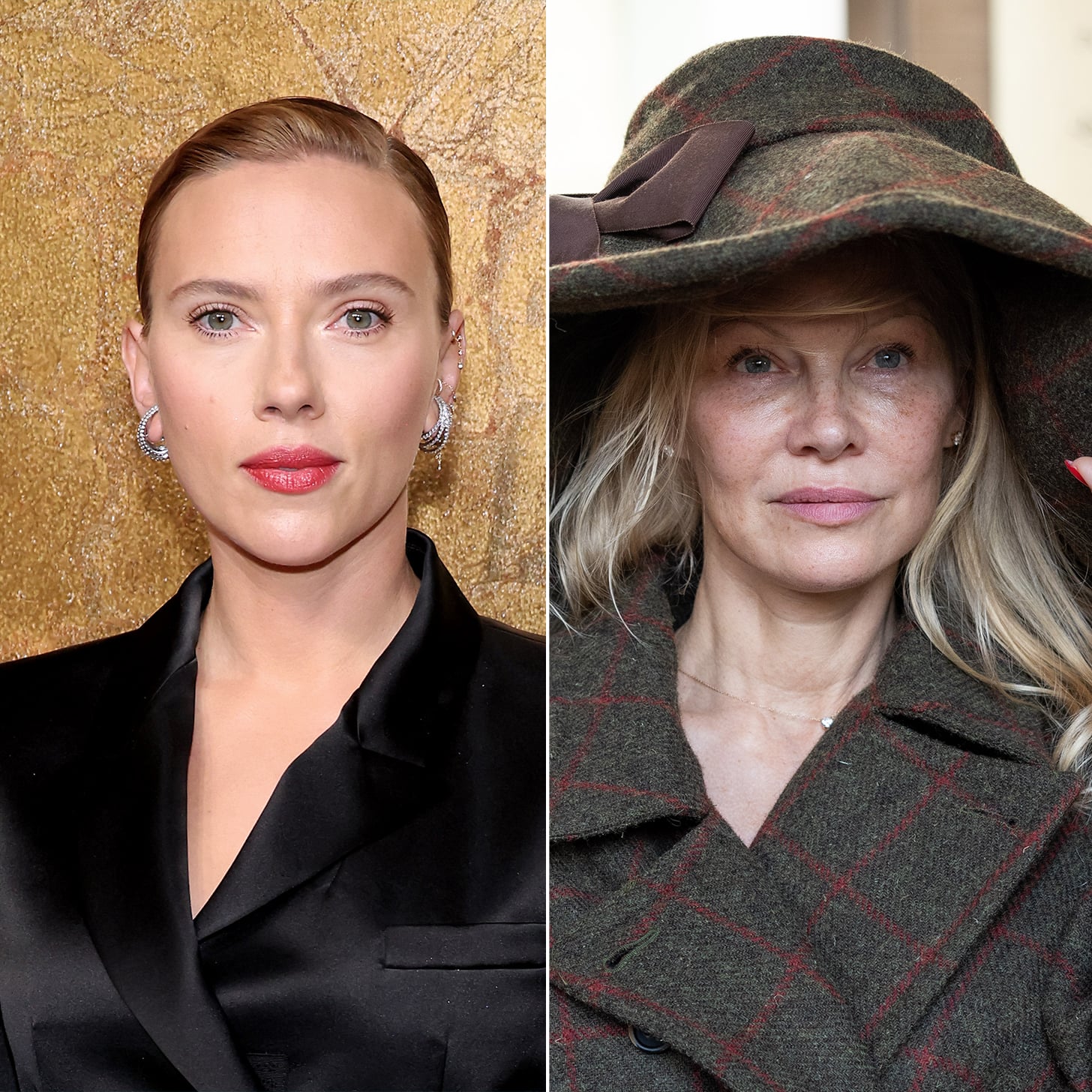 Pamela Anderson dominated headlines at October's Paris Fashion Week by attending shows without a shred of makeup on, and A-list actor Scarlett Johansson has since dubbed it "a powerful message".
While it shouldn't come as a surprise seeing a woman bare her clear face in public, it was perhaps unexpected from the "Baywatch" star, whose looks have long been sexualised for male consumption. She was largely praised for the beauty decision, which was named "an act of courage and rebellion" by fellow actor Jamie Lee Curtis. And Anderson's move has further served as inspiration for "Black Widow" star Johansson.
Speaking to POPSUGAR about her skin-care brand, The Outset, Johansson's ethos is all about feeling confident with your skin. Yet stepping out without makeup makes a real statement. "I think it is definitely different to see somebody that's in the public eye, a woman in the public eye, go to a fashion show or big event with no makeup on. It's just very different from what we're used to," Johansson says of Anderson during Fashion Month. "It's a powerful message for women to see that, whether they follow suit or whatever the effect is, in the zeitgeist. It's powerful for women to see other women rejecting standard beauty norms."
Johansson has opened up about her own skin concerns as a teenager and in her 20s, when she struggled with acne-prone skin. It often affected her confidence, particularly growing up in the public eye. In particular, she recalls a time when she was filming "The Island" when she was around 20 years old and talk turned to her skin. "The conversation on set [was] about lighting and hiding your bad skin," she says. "The conversation between the director and the makeup artist and the cinematographer and the lighting person. I remember it was so, so mortifying."
While thousands of women suffer from skin issues like Johansson, we have grown up in a society that makes us feel ashamed or embarrassed when our skin isn't perfectly clear. It is experiences like this that perhaps really do make Anderson embracing her makeup-free look all the more inspiring.
Image Source: Getty / Cindy Ord / Arnold Jerocki