Shani Darden Nourishing Facial Mask Review With Photos
Um, You Really Need to See the Before and After Photos From This Face Mask
As POPSUGAR editors, we independently select and write about stuff we love and think you'll like too. If you buy a product we have recommended, we may receive affiliate commission, which in turn supports our work.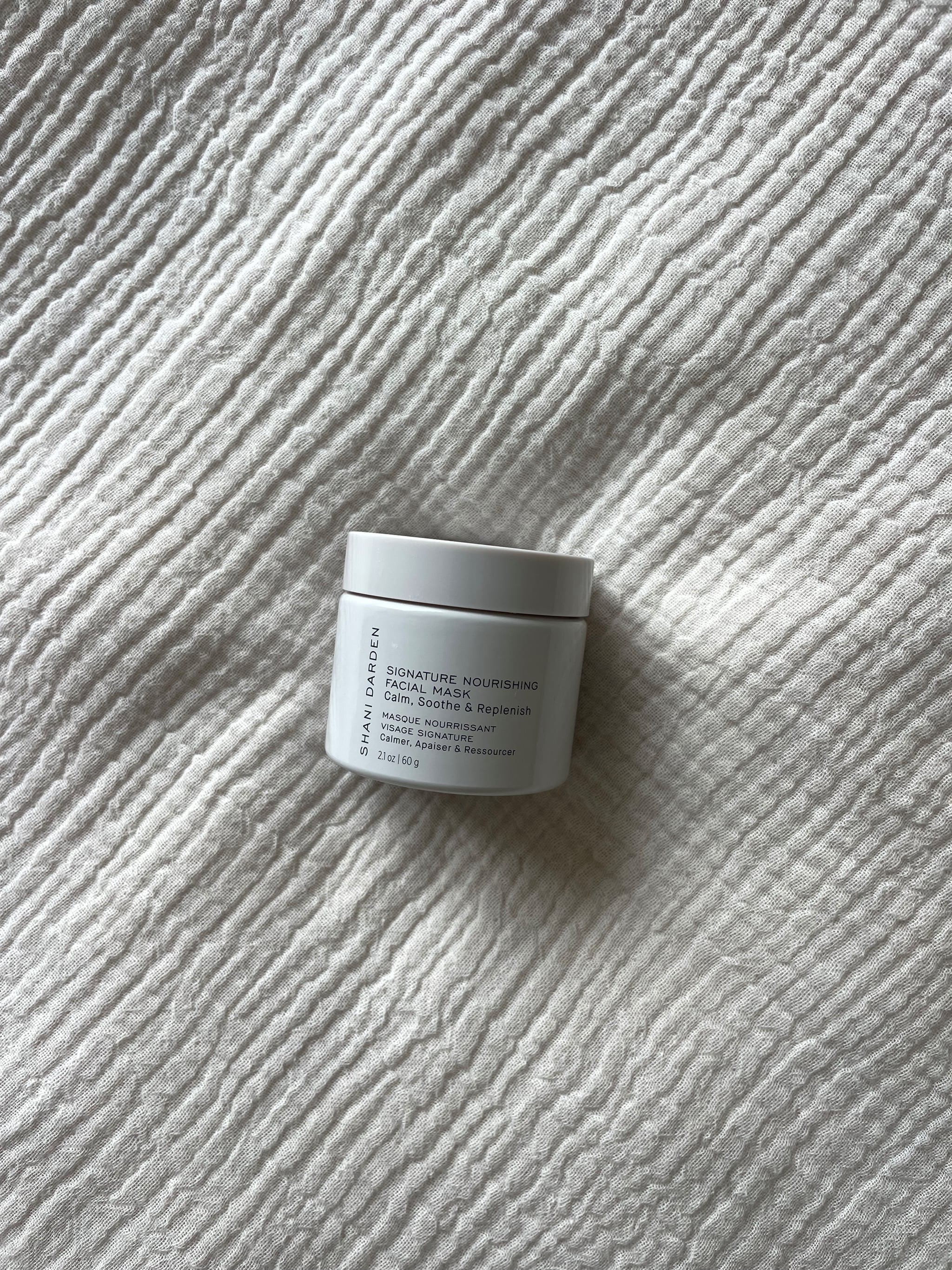 I am a face-mask girlie. I love nothing more than lounging on my couch, watching television, and eating ice cream straight from the tub all while a face mask does work on my skin. It's called self-care. There are a couple of products I keep on my weekly rotation, and recently, I added one from Shani Darden that has made a huge difference. For the unfamiliar, Darden is a celebrity aesthetician who has touched the faces of stars like Rosie Huntington-Whiteley and Jessica Alba, and she also has a skin-care brand, which is pretty freaking great.
I've been a fan of the line for a long time, especially the Retinol Reform (£80) treatment serum, so when I heard Darden was coming out with a new product, I had a feeling it would be good. However, when I learned it was a clay mask, I was a little wary. I have dry, sensitive, acne-prone skin, and typically, clay masks do not work well for me. I normally skip out on them entirely, but because the Shani Darden Signature Nourishing Facial Mask (£54) promised to soothe irritated skin (even eczema), I figured I would give it a shot. Boy, am I glad I did.
Keep reading for my full review of the Shani Darden Signature Nourishing Facial Mask, to see my before and after photos, and to find out why I will be re-purchasing until the end of time.
About the Shani Darden Signature Nourishing Facial Mask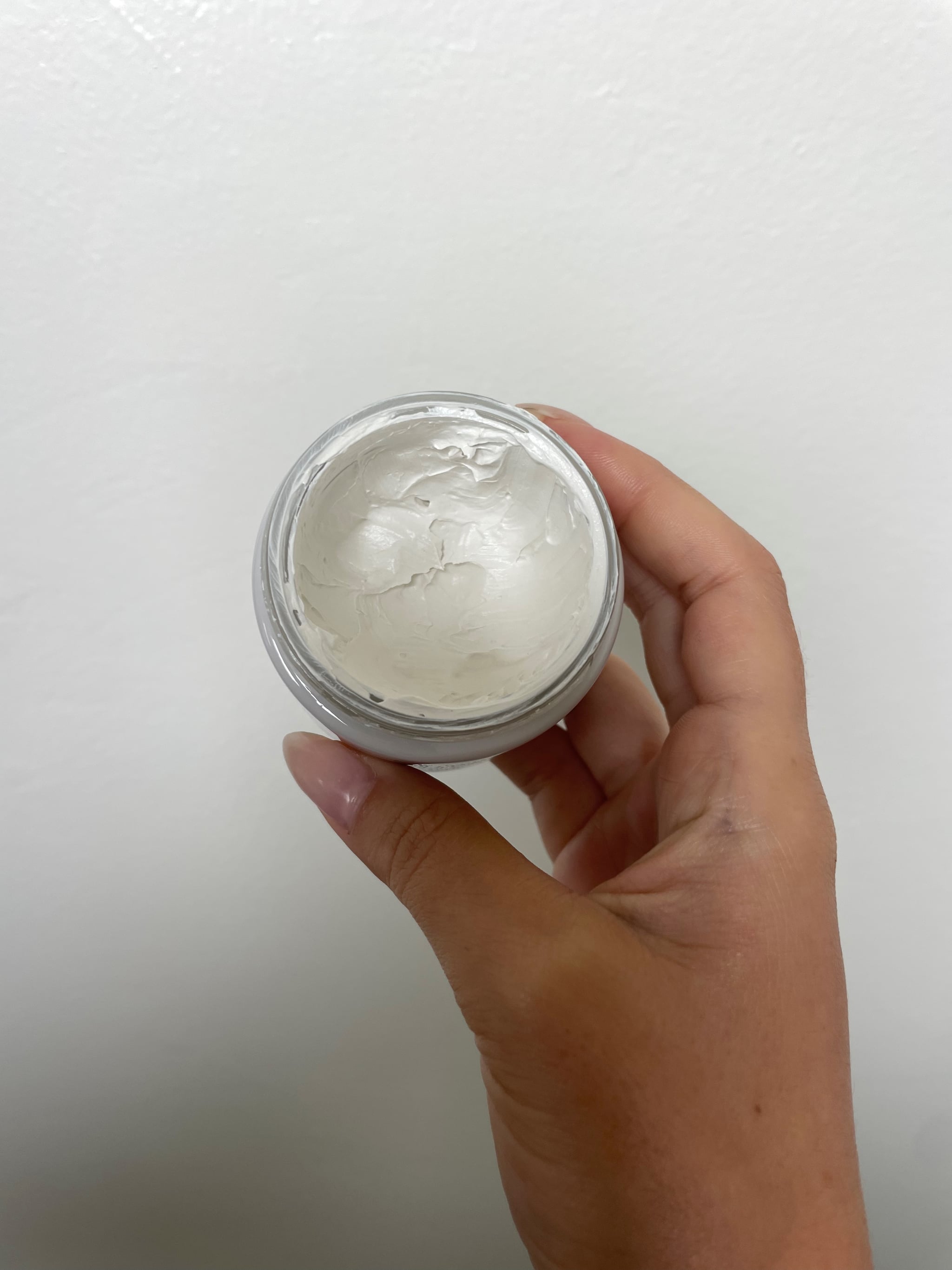 This clay mask aims to minimise redness and dryness as well as soothe skin.
It's formulated for all skin types including those with eczema.
Key ingredients include kaolin and bentonite clay to de-gunk pores, squalane to boost hydration, colloidal oatmeal to calm redness, and tea extracts to soothe.
It's paraben-free, phthalate-free, and cruelty-free, as well as vegan.
It contains less than one percent synthetic fragrance.
What I Like About the Shani Darden Signature Nourishing Facial Mask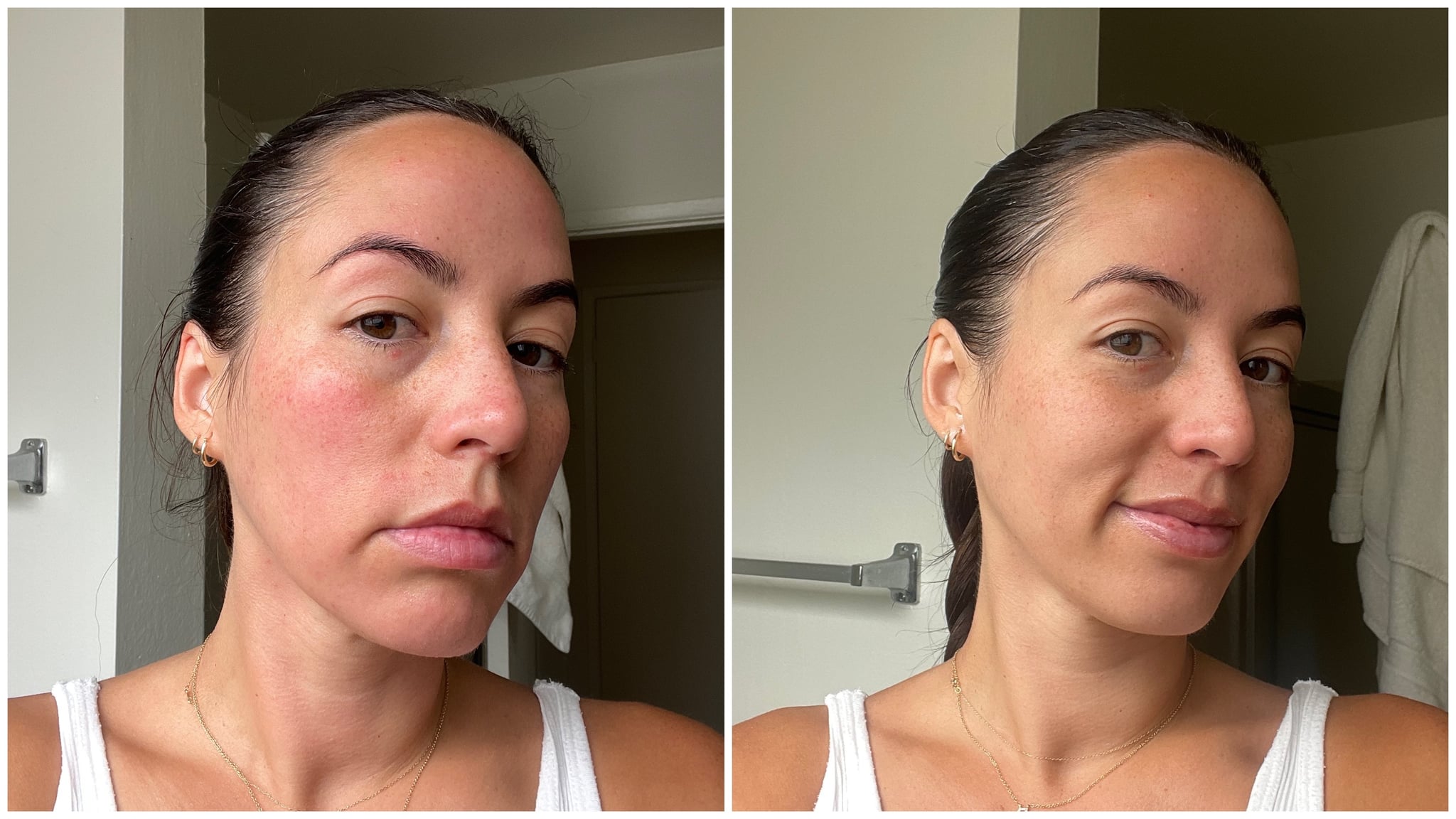 For the last few months, I've been experiencing unexplained redness and irritation on my face in the morning. It's usually focussed around my cheeks, but it takes hours to dissipate after I start my day, and occasionally, it doesn't go away at all. I've found that using this first thing in the AM almost gets rid of the redness completely, which has been a game-changer.
Plus, although it's a clay mask, it's unlike any other of the type I've tried. It doesn't leave my skin feeling tight and dry afterward, and instead keeps it feeling calm, smooth, and soft.
How to Use the Shani Darden Signature Nourishing Facial Mask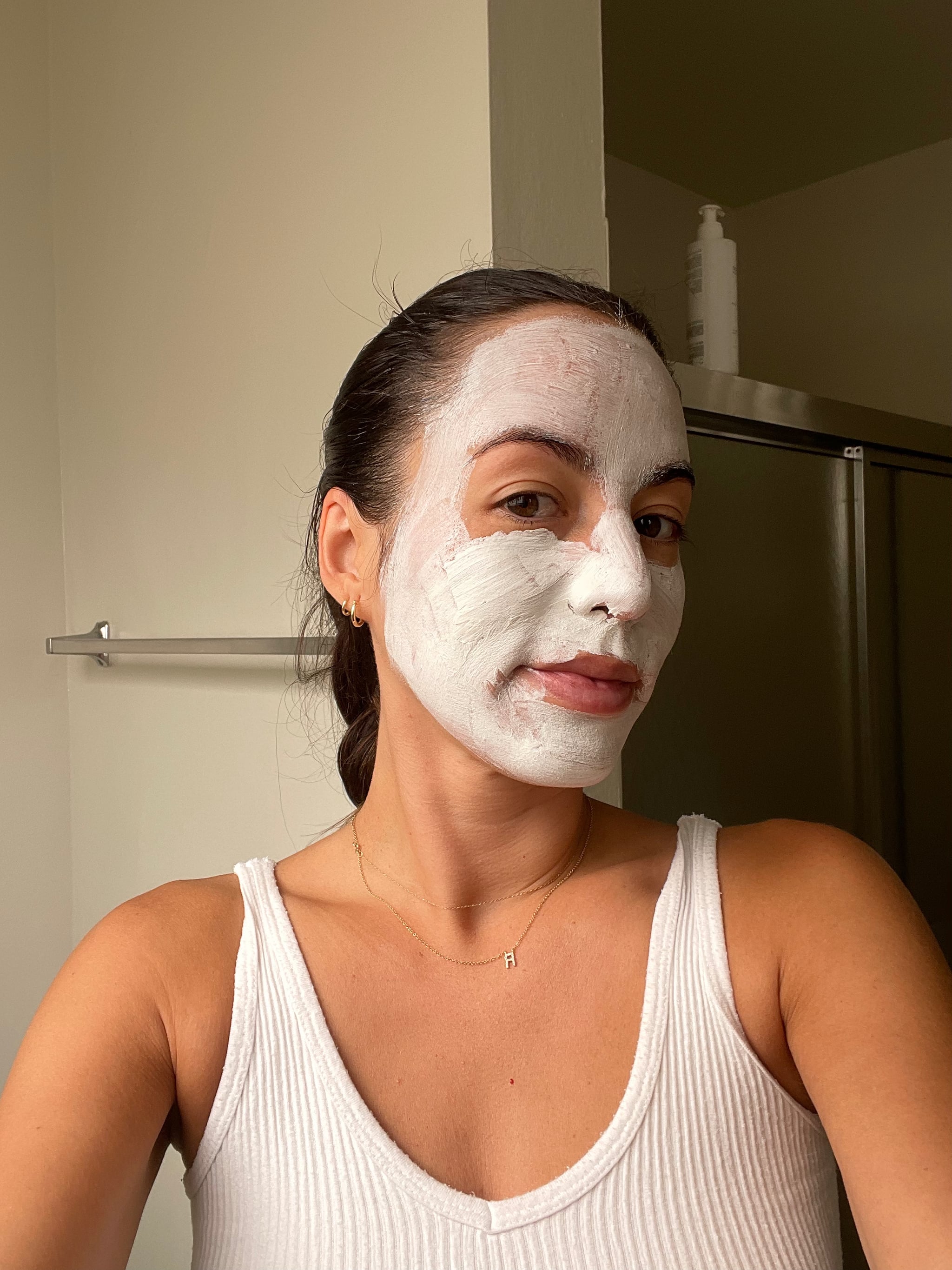 This face mask comes with an applicator brush to swipe on the product easily. Start by mixing the mask with the brush until it looks whipped, then you can start applying the formula onto clean, dry skin. The brand recommends leaving it on for 10 to 15 minutes and then rinsing your face with lukewarm water. It can be used weekly or as needed, and it can also be used as a pre-treatment prior to using retinol products if you tend to experience sensitivity.
Personally, there are a lot of different ways I like to use this mask. It's great as part of my getting un-ready routine after I go out and wear a full face of makeup, usually one or two nights a week. I typically come home, use a cleansing balm to wash off my makeup, and then apply this mask. I've found that it really cuts down on the amount of acne and irritation I often experience after wearing a lot of makeup for an extended period of time. I also like using it as part of my get ready routine or in the morning if I'm experiencing a lot of redness or dryness.
What to Consider Before Trying the Shani Darden Signature Nourishing Facial Mask
The first couple of times I used this product, I did experience a light tingling. It wasn't painful and went away after a few minutes, and I also didn't notice it after my first two uses. I have sensitive skin, so that isn't uncommon for me, but it's something to be aware of if you also have reactive skin.
Where the Shani Darden Signature Nourishing Facial Mask Is Available
The Shani Darden Signature Nourishing Facial Mask is available directly from Shani Darden as well as Cult Beauty and Net-a-Porter.
Rating:
Image Source: POPSUGAR Photography / Renee Rodriguez