Shark HyperAir Hair Dryer Review With Photos
This Popular Hair Tool Cut My Drying Time in Half
As POPSUGAR editors, we independently select and write about stuff we love and think you'll like too. If you buy a product we have recommended, we may receive affiliate commission, which in turn supports our work.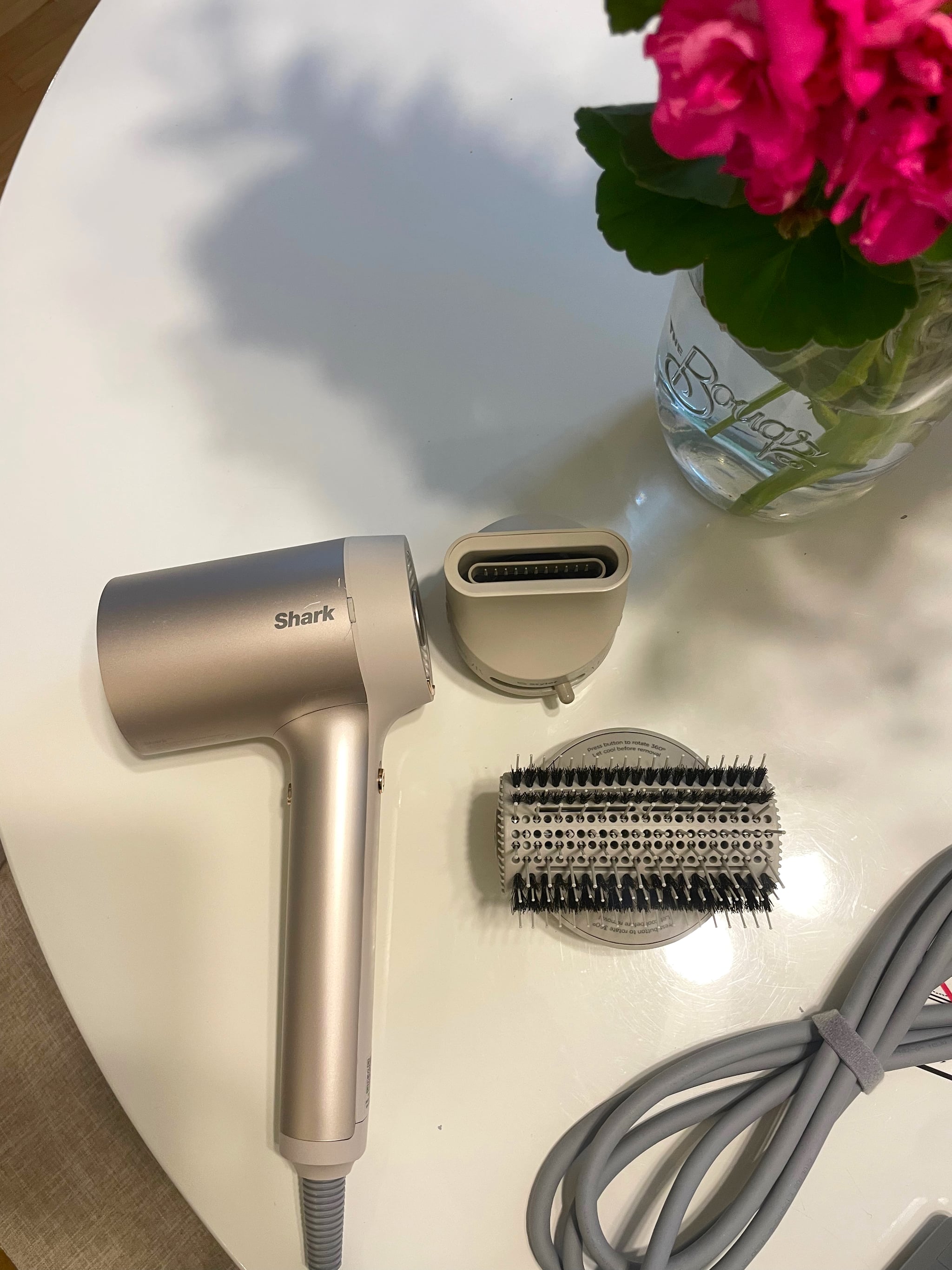 When it comes to my hair game, I've got that sh*t on lock. I know how to use Velcro rollers, I'm a master when it comes to a bouncy blowout, and if you need someone to put baby braids in your hair — I'm your girl. I'm a pro when it comes to styling, but one of the most time-consuming parts of doing my hair is drying it – not because my hair is especially thick, but because my blow dryer is slow AF. I've tried quite a few different options out there, but I still wind up spending way more time in front of the mirror than I want to. (Although, I'm not too bad to look at, if I do say so myself.)
When I heard about the Shark HyperAir hair dryer ($230) and how fast it promised to dry hair, I knew I wanted to give it a shot. Another Shark product, the FlexStyle, is editor-loved (and a POPSUGAR Beauty Award winner), so I had high hopes that the brand's other hair tools would be just as good. Spoiler alert: I wasn't disappointed.
Ahead, find everything you need to know about the Shark HyperAir hair dryer.
About the Shark HyperAir Hair Dryer
The Shark HyperAir hair dryer is equipped with a negative ion generator, which promises to cut down on frizz and flyaways.
The tool comes with two attachments: the two-in-one concentrator and the styling brush.
It has three different speed settings and three different heat settings.
The dryer is also equipped with a cool shot button.
Two other attachments that can be purchased separately: the curl-defining diffuser and the AirWave.
What I Like About the Shark HyperAir Hair Dryer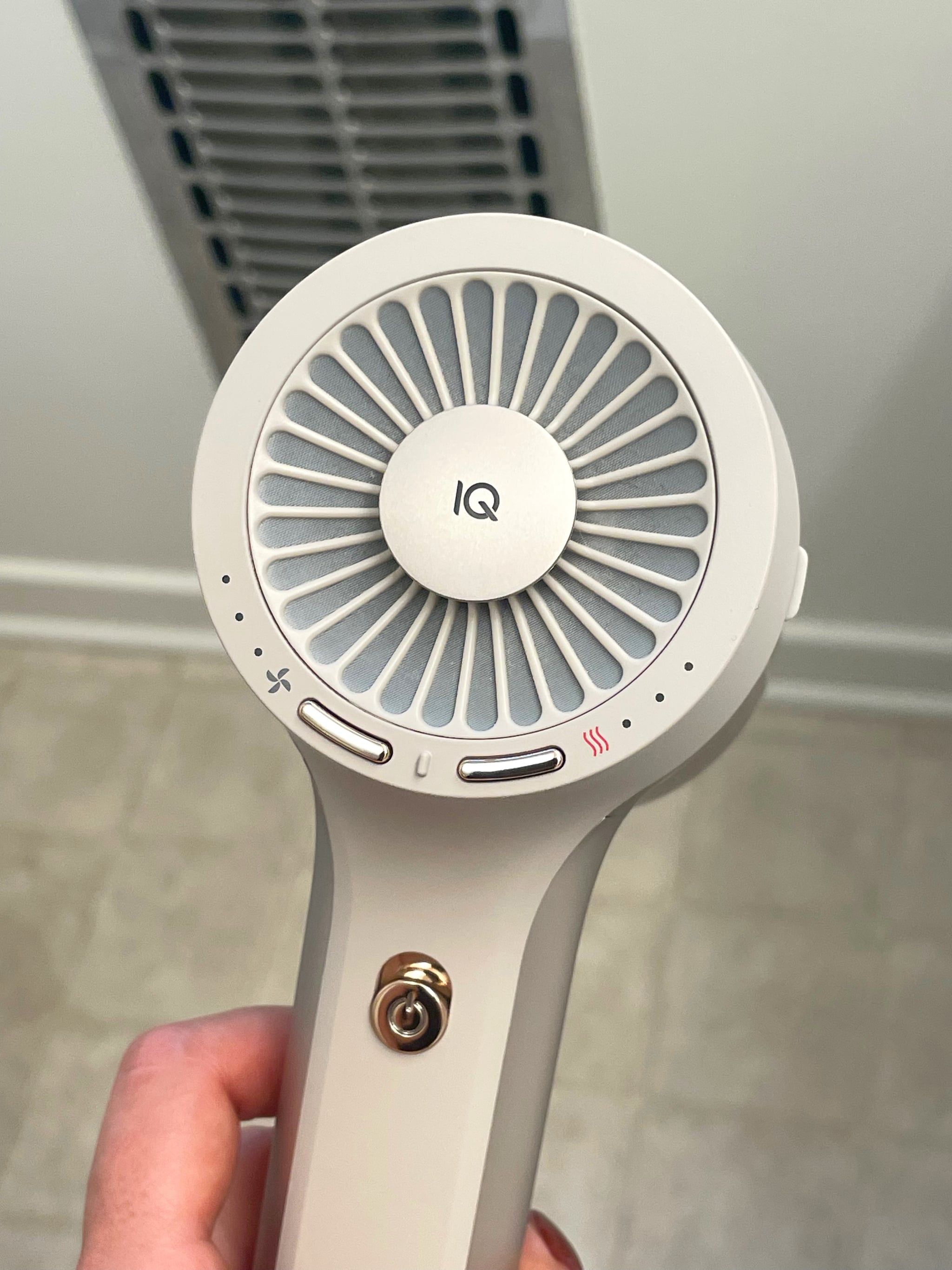 The first thing that sold me on this hair dryer was how fast it is. I have fine hair (and not a ton of it), but I always find blowdrying to be a tedious, time-consuming process. I'm not exaggerating when I say this tool cut my drying time in half, which was enough to make me immediately fall in love.
Plus, it's lightweight, and I don't get any dreaded arm soreness when styling my hair. It also isn't too loud, which is surprising considering how fast it is.
I would have been sold on the speed, the weight, and the quietness alone, but of course, the Shark HyperAir doesn't stop there. I'm a big fan of blow-dryer brushes, and the fact that this comes with an attachment for that is a huge selling point for me. It's essentially three tools in one, and I'm a sucker for a multi-use product.
How to Use the Shark HyperAir Hair Dryer
The brand recommends using the product in a few different ways, depending on what attachment you opt to use. When rough drying, there's no need for an extra attachment, just use the dryer as you normally would.
If you're looking for a bouncy blowout, after rough drying, your best bet is the two-in-one concentrator. It has two settings, a wider nozzle for pre-styling and a slimmer nozzle for focusing on smaller sections. I like to use the concentrator when I'm blowing out my hair with a round brush, and I find that the slimmer nozzle is great to use before putting my hair in Velcro rollers.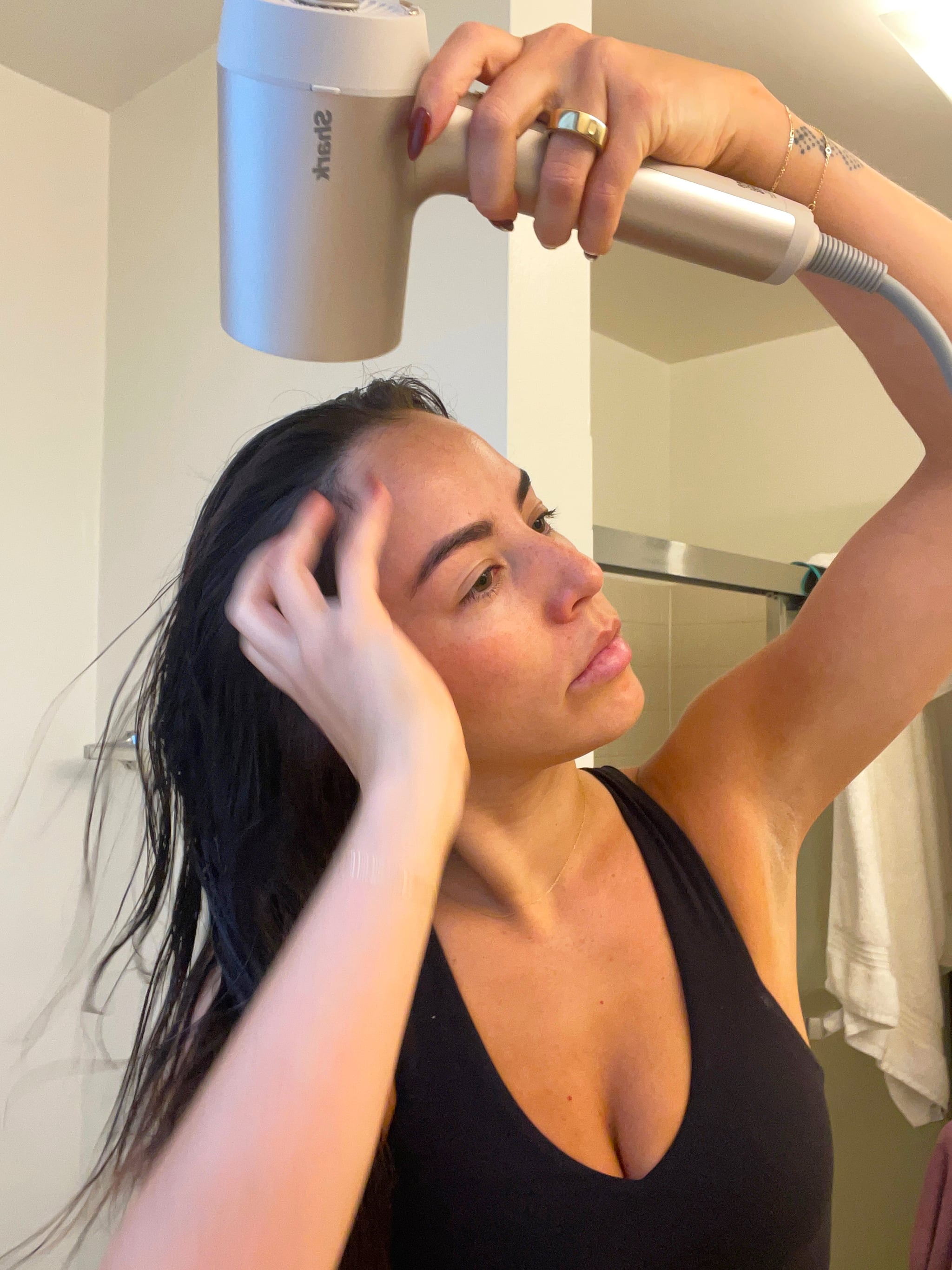 If you're looking to achieve a smooth blowout, after rough drying, I like to use the styling brush, which helps me achieve a sleek style without losing too much volume. I typically divide my hair into three sections and then run the brush through one-inch pieces one at a time until everything is completely dry.
What to Consider Before Trying the Shark HyperAir Hair Dryer
One thing to note about this hair dryer is that the brand doesn't list the highest temperature it reaches. Although I haven't sustained any damage to my hair since using it — I've actually found my hair to be quite soft and shiny post-use — it is something to consider if you're concerned about heat damage.
Another thing to note is that while the styling brush attachment works great on my hair (which is slightly wavy), I don't think it would work as well for curly hair.
Is the Shark HyperAir Hair Dryer Worth the Splurge?
At $230, this product is one of the more expensive hair dryers on the market right now, but in my opinion, it's worth every penny. Time is money, and this tool gets my hair dry faster than any other product I've tested.
Where Is the Shark HyperAir Hair Dryer Available?
The Shark HyperAir Hair Dryer is available directly on the Shark website, as well as Best Buy.
Image Source: POPSUGAR Photography / Renee Rodriguez