Trader Joe's Tea Tree Tingle Body Wash Review
Using Trader Joe's $4 Tea Tree Tingle Body Wash Is Like Starting Every Morning With a Refreshing Spa Day
As POPSUGAR editors, we independently select and write about stuff we love and think you'll like too. POPSUGAR has affiliate and advertising partnerships so we get revenue from sharing this content and from your purchase.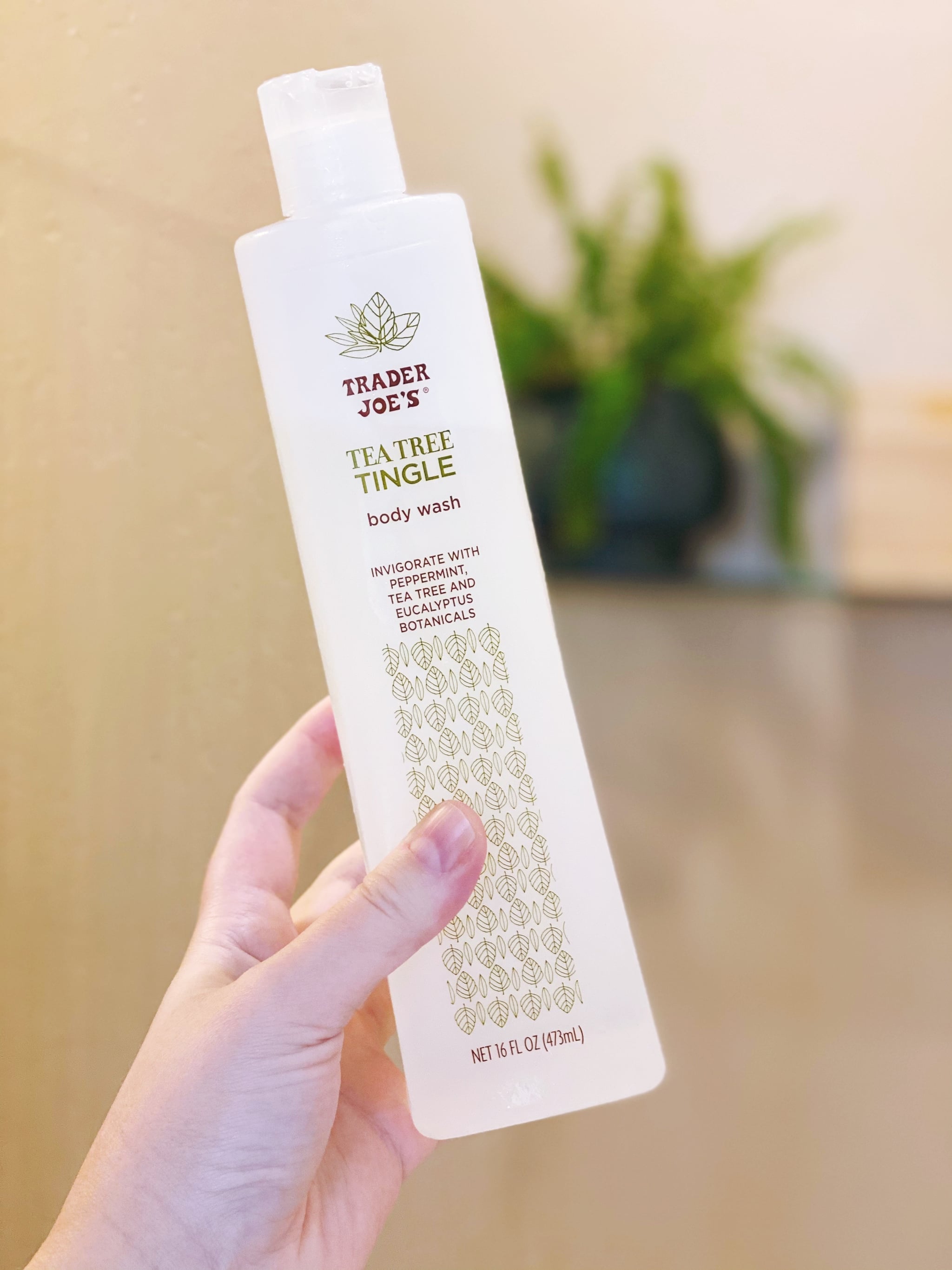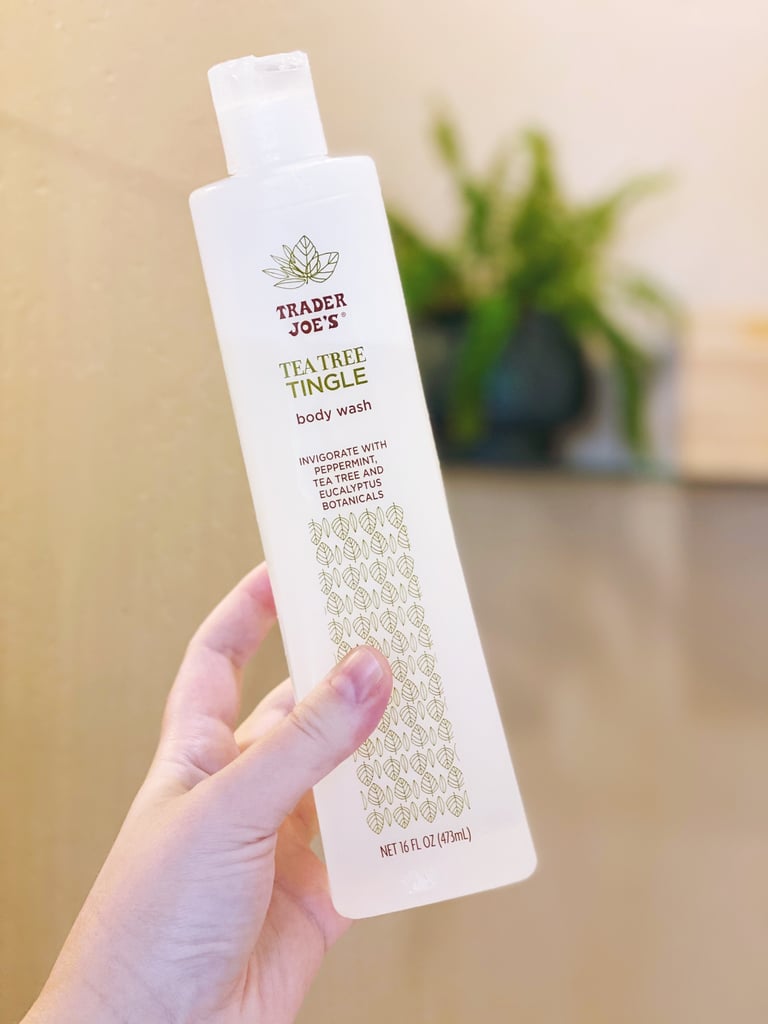 I am not a morning person. I need at least one cup of coffee to form a coherent sentence, two to kickstart brain function, and three for optimal critical thinking. Well, now I have one more energizing step in my morning routine, and shockingly, it doesn't involve caffeine.
This magical morning treat is my all-time favourite shower essential, Trader Joe's Tea Tree Tingle Body Wash. Yes, it's from a grocery store, and yes, it's so affordable you may do a double take ($4 for a 16 fl. oz. bottle), but this stuff is seriously wonderful.
No matter how stressed or anxious I'm feeling, popping open this body wash and inhaling the scent of tea tree oil, peppermint, eucalyptus, rosemary, and thyme instantly relaxes me. I'm transported to a soothing spa or a poolside holiday, and I feel a calmness come over me. The cooling tingle you feel on your skin is a nice pick-me-up in the morning, and it also helps alleviate the heat and pain of a sunburn in the summer. It's made up of certified organic ingredients, cruelty free (no animal testing!), and sulphate free. Overall, I've never used a body wash before that made me feel so fresh, clean, and rejuvenated.
While it's only $4 in stores, if you don't have access to a Trader Joe's, it is available on Amazon with a higher price point: Trader Joe's Tea Tree Tingle Body Wash ($14). The Trader Joe's Tea Tree Tingle line of bath and body products also includes a shampoo and a conditioner, which I can't vouch for but sound equally as amazing.
If you're looking for a refreshing start to your day, give this body wash a try, and if you haven't already discovered the wonders of Trader Joe's beauty products, it's time to remedy that.
Prices and products may vary by Trader Joe's location.
Image Source: POPSUGAR Photography / Tara Block