Treatwell Reports UK Return to Beauty Treatments Immediately
The Stats Are In, and People Cannot *Wait* to Get Beauty Treatments Again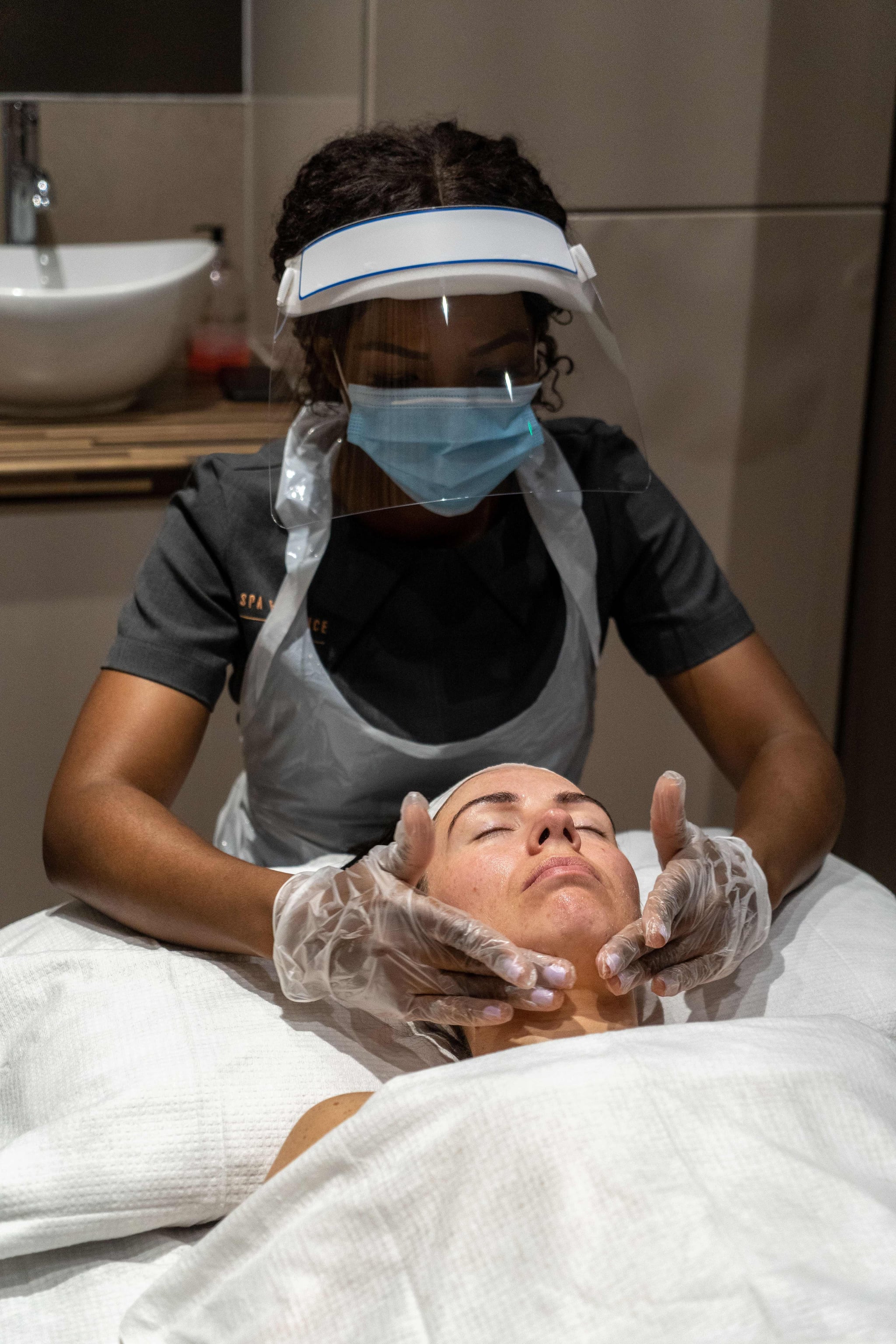 Beauty is back, and the countdown to getting our beloved treatments again is officially on. The industry — which contributes £30 billion to the UK economy every year — is allowed to resume business on 12 April after many, many months of being unable to work. It's not been an easy journey over the pandemic. The entire beauty industry has faced both a lack of funding and a complete lack of respect by politicians and MPs: most notably from Prime Minister Boris Johnson and MP William Wragg during the 1 July 2020 PMQs, where they unapologetically turned the entire beauty industry, and thousands of people's livelihoods, into political banter when put under pressure to make a U-turn on the decision not to reopen the beauty sector.
Despite this hardship, the industry has come together to support hairdressers, manicurists, facialists, and many more across the UK. And UK consumers cannot wait to get pampered again. Treatwell, the beauty bookings and review platform, reports that the UK public is ready and raring to get back to their local salons. In fact, 52 percent of UK consumers will return to salons immediately or within a few days of reopening, proving that the majority of consumers are feeling safe with all of the extra measures beauty professionals have worked hard to put into place. Plus, it seems that some consumers — Treatwell reports 26 percent — are inspired to get even more treatments than before the pandemic.
The bookings in highest demand include haircuts, eyebrow and eyelash treatments, and hair colouring. Haircuts and colour claim the top spot for most popular post-lockdown treatment [stats are taken from top 10 treatments booked in the past five days (1-6 April) in the UK], taking 25.9 percent of bookings. Next in the line is a "2-week manicure" with 11.3 percent, which was closely followed by "Hollywood waxing" with 11.2 percent. Eyebrow and eyelash treatments, including threading and tinting, are next with around 6.6 percent of bookings, and finally, pedicures are trailing not far behind with 6.2 percent of bookings. The UK public is keen to get their hair freshly cut and coloured, eyebrows groomed, and nails tended to — see you at the salon!