UK Government New Guidelines For Beauty Salons Reopening
Beauty Salon "Close Contact Services" Will Resume on 15th August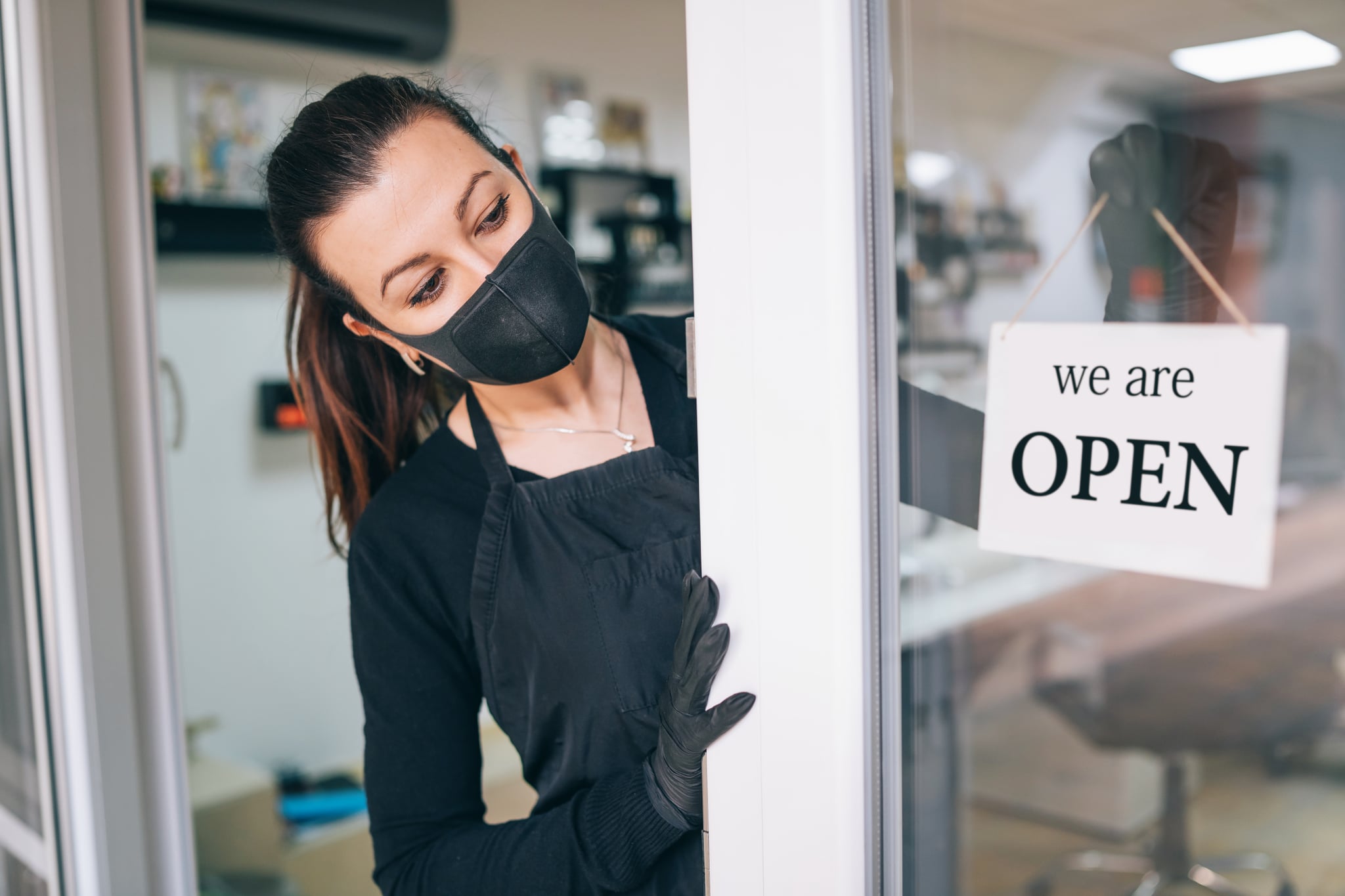 Update (14 August, 2020): After five months of not being able to do business due to the coronavirus pandemic, close contact services in England can finally reopen as of Saturday 15 August, which includes treatments on the face. The announcement comes two weeks after the government U-turned on the decision to allow close contact services to resume, a mere 24 hours before they were due to reopen for business. Having said that, unfortunately those in local lockdowns (such as the greater Manchester area) will not be permitted to resume business until lockdowns are lifted in the area. As for other parts of the UK, Scotland's close contact services were allowed to resume from 22 July, Wales have allowed beauty salons to reopen but are "strong advising" against performing treatments on the face, and in Northern Ireland, all beauty services have been open for some time.
As a reminder, the British Association of Beauty Therapy & Cosmetology (BABTAC) has released the following personal protection guidelines, which also applies to any close contact service, such as eyebrow waxing and facials:
A visor and face mask must be worn at all times by the person conducting the treatment
The client must also wear a face mask
The client's mask can be removed momentarily, only when the therapist is working in that area
If the treatment doesn't include areas covered by the mask, i.e. to the eyes, then the mask must be worn by the customer at all times
Update (17 July, 2020):
On 17 July, Prime Minister Boris Johnson announced that finally close contact services would be able to resume business as of 1 August. "From August 1, we will reopen most remaining leisure settings, namely bowling, skating rings, casinos and we will enable close contact services, beauticians to resume," he said in his televised statement. This means all treatments on the face, which were previously restricted, can be carried out from August. The government is expected to deliver further advice on how the "high risk zone" treatments can be carried out in a "COVID-secure way" in August.
The news comes after outrage from the beauty industry that men's grooming services such as moustache and beard trims were given the go ahead, but female eyebrow waxing and upper lip threading was not permitted, despite the extra PPE introduced in (predominantly) women's beauty salons.
Original Post (9 June 2020):
On Thursday, culture secretary Oliver Dowden announced the next phase of reopening businesses in England, which (finally) includes the beauty industry. From 13 July, beauty salons, tattoo and piercing parlours, and nail bars can reopen for business. And it wasn't long until people starting booking their appointments; online salon booking app, Treatwell, has reported a 2250 percent increase in demand for appointments following the announcement. However, despite this tremendously good news, Dowden did announce there will be "some restrictions" on certain treatments, which if you've tried to book an eyebrow threading appointment, may already be aware of.
In short: the new guidelines restrict any treatment on the face, which means that a large number of treatments will still not be allowed, including (but not limited to): facials of any kind (such as chemical peels, dermaplaning, microneedling, hydrafacials, LED therapy, laser therapy, microcurrent); eyelash extensions, tints, waxing, or lifts; eyebrow waxing, tints or reshaping; threading or waxing anywhere on the face, acupuncture, and makeup application.
These new rules apply to all beauty professionals, including freelancers, mobile professionals, and retail and session makeup artists.
However, according to The British Beauty Council, British Association of Beauty Therapy. and Cosmetology (BABTAC) — who have been working closely with the government and the Department for Business, Energy, and Industrial Strategy (BEIS) to support the reopening of the beauty industry — beard trims are allowed. "Beard trimming will be allowed, but should be limited to 'simple beard trims, thinning, or removing bulk or length, which can be done using either clippers or scissors'." Intricate detailing, outlining, or shaving of beards and moustaches should not be carried out as this requires prolonged periods near the "high-risk zone".
BABTAC stated that the decision from the government is based on scientific and medical advice that treatments provided in the "high-risk zone", which is directly in front of the client's face, are at most risk of catching or spreading the virus. The National Hair and Beauty Federation (NHBF) and BABTAC are calling for this advice to be published to give businesses a better understanding of how and why these decisions have been made.
"We welcome BEIS and the Government's commitment and tireless efforts to work with all of us in finding a feasible and safe solution to reopen our beauty businesses. We are however acutely aware of the continued plight of so many businesses specialising in, or solely focused on, the excluded treatments and will continue to seek further solutions, including financial relief and additional scientific and medical evidence, to help all business to return as soon as viably possible," said Lesley Blair, chair of BABTAC, in a statement about the briefing.
As for other parts of the UK, in Scotland, hairdressers and barbers can return on 15 July and beauty salons can return on 22 July, with no mention of restrictions. In Wales, beauty salons and tattoo parlours can reopen as of 27 July. Both hair and beauty salons in Northern Ireland were opened from 6 July.