Vanessa Hudgens's Matte Black Nails Ring in Spooky Season
Vanessa Hudgens Proves It's Never Too Early For a Halloween Manicure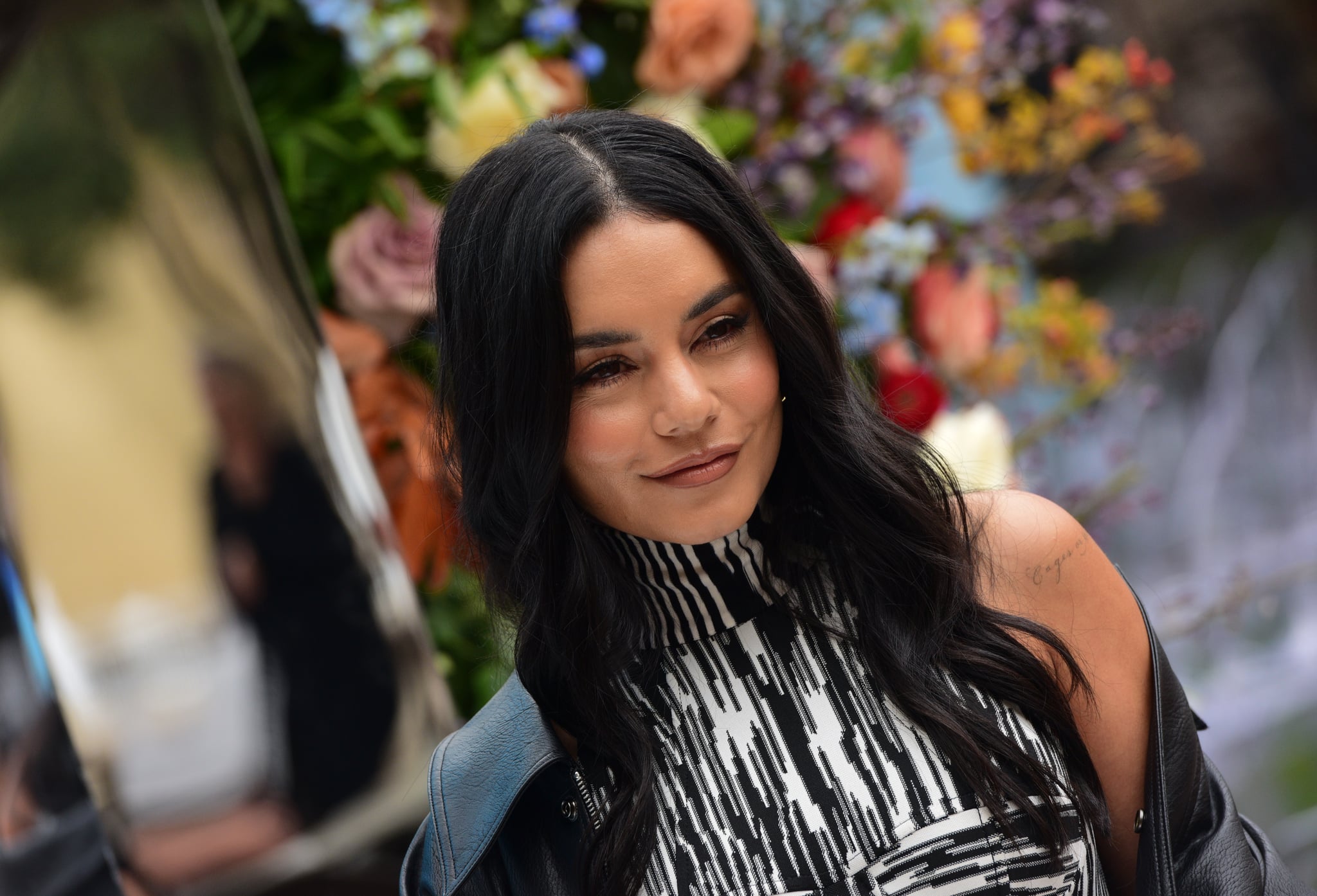 And so it begins. On Sept. 17, resident scream queen Vanessa Hudgens debuted this year's first celebrity Halloween manicure, foreshadowing all the spooky season beauty yet to come. The actor showed off a fresh set of matte black nails with sharp stiletto tips by celebrity nail artist Zola Ganzorigt — a surprisingly minimalist departure from her past over-the-top nail looks. Hudgens posed for Instagram photos by clawing at the camera (or perhaps casting a spell) with her vampy manicure, which she styled with a matching black-and-white Missoni dress. "Tis the season," she captioned the post, marking the beginning of her Halloween festivities.
Hudgens always celebrates Halloween with a whirlwind of social media posts, typically nixing the colour from her grid photos and keeping her followers on their toes for the entire season. Her passion for the holiday is undeniable; last year alone, she pole danced in a Spider-Man costume and later used prosthetics to transform herself into a completely unrecognisable witch.
Through the years, Hudgens's Halloween nails have ranged from a more traditional black ombré to long blue talons specifically designed to match her costume. Now it seems she's gone back to the basics, switching up the lighter glazed doughnut-inspired hue she had on before. Keeping with tradition, Hudgens started celebrating early this year, wishing her fellow "ghouls" a happy Sept. 1 on Instagram with iridescent flame nails and plenty of fall decor in tow. Seeing as there's still another full month to go, rest assured this is the first of many haunting looks to come out of Hudgens's Halloween. See how she totally nailed her first spooky manicure of the season below.