What to Expect When Dermatology Clinics Reopen in the UK?
Some Dermatology Clinics Have Begun Reopening in the UK — Here's What to Expect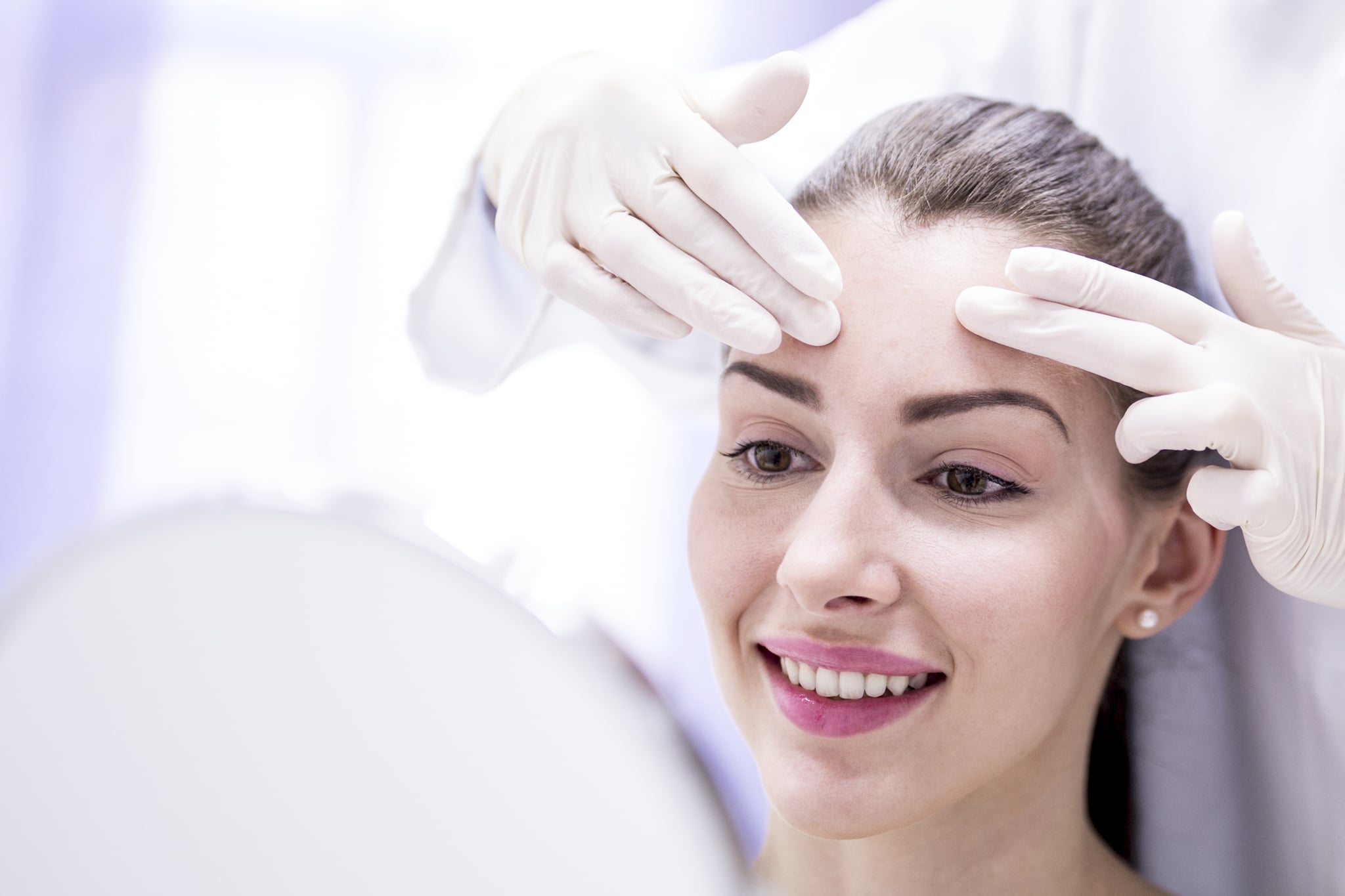 If your dermatologist's clinic closed due to the coronavirus months ago, you may be able to get in for your next routine appointment sooner rather than later. For some people, a trip to the dermatologist is a regular occurrence — whether it be for skin checks, Botox treatments, or various skin concerns — but those appointments were briefly put on hold due to COVID-19 closures.
Back in March, the UK went into full lockdown, temporarily shutting down nonessential businesses, which included hair and nail salons, as well as dermatology offices. And while there is still a lot of unknown when it comes to hair and nail salons getting back up and running, dermatology clinics are starting to reopen again.
Dermatology offices were advised to close and "postpone all non-urgent elective operations." For things like skin checks, acne consultations, and other nonimmediate skin concerns, some dermatologists have been able to operate online by doing virtual skin consultations, but the services are limited.
Although clinics are starting to reopen, things will be a little different from your appointments prepandemic. The Cadogan Clinic in London has outlined the measures it is taking in the clinic during this time, which might give some insight into what a dermatology appointment in your area may look like as lockdown eases.
As of this week, The Cadogan Clinic is open for all dermatology, skin cancer, and medical appointments. "All of our services will be delivered in line with the UK government's social distancing measures and fully compliant with all PPE guidance from Public Health England and NHS England," the clinic said in a statement on the website. To ensure maximum protection at the clinic, it has adopted a "zero-transmission" policy, which covers travel to and from the clinic, strict social-distancing protocols and PPE, plus medical screenings for patients and staff. Although this is an ever-changing situation, this is what you can likely expect when dermatology clinics begin to reopen.
Prior to your appointment, you will be asked to confirm that you've been symptom-free of COVID-19 (which includes a high temperature, a new continuous cough, or a loss in taste or smell) in the last seven days.
Your temperature might be taken first thing upon arrival at the clinic.
The clinic will request that you arrive promptly and alone for your appointment to avoid overcrowding in the waiting area.
It is likely you'll be asked to wear PPE, including a nonmedical face mask and gloves.
There may be markings on the floor and clear screens protecting the receptionist teams to ensure social distancing.
You will maintain social distancing during your entire consultation, and any necessary treatments will be carried out with the highest levels of infection control protocols.
If you're still unsure and perhaps a little uneasy about visiting a dermatology office, The Cadogan Clinic has released a handy step-by-step guide (with images) of what a trip to its clinic will be like, protocols of which are likely to be introduced in your local clinic, too.
POPSUGAR aims to give you the most accurate and up-to-date information about the coronavirus, but details and recommendations about this pandemic may have changed since publication. For the latest information on COVID-19, please check out resources from the WHO and the NHS.