Interview With Yutybazar Founder Simi Lindgren
Meet Yutybazar, The New AI-Driven Beauty E-Commerce Site Championing Indie, Black-Owned Brands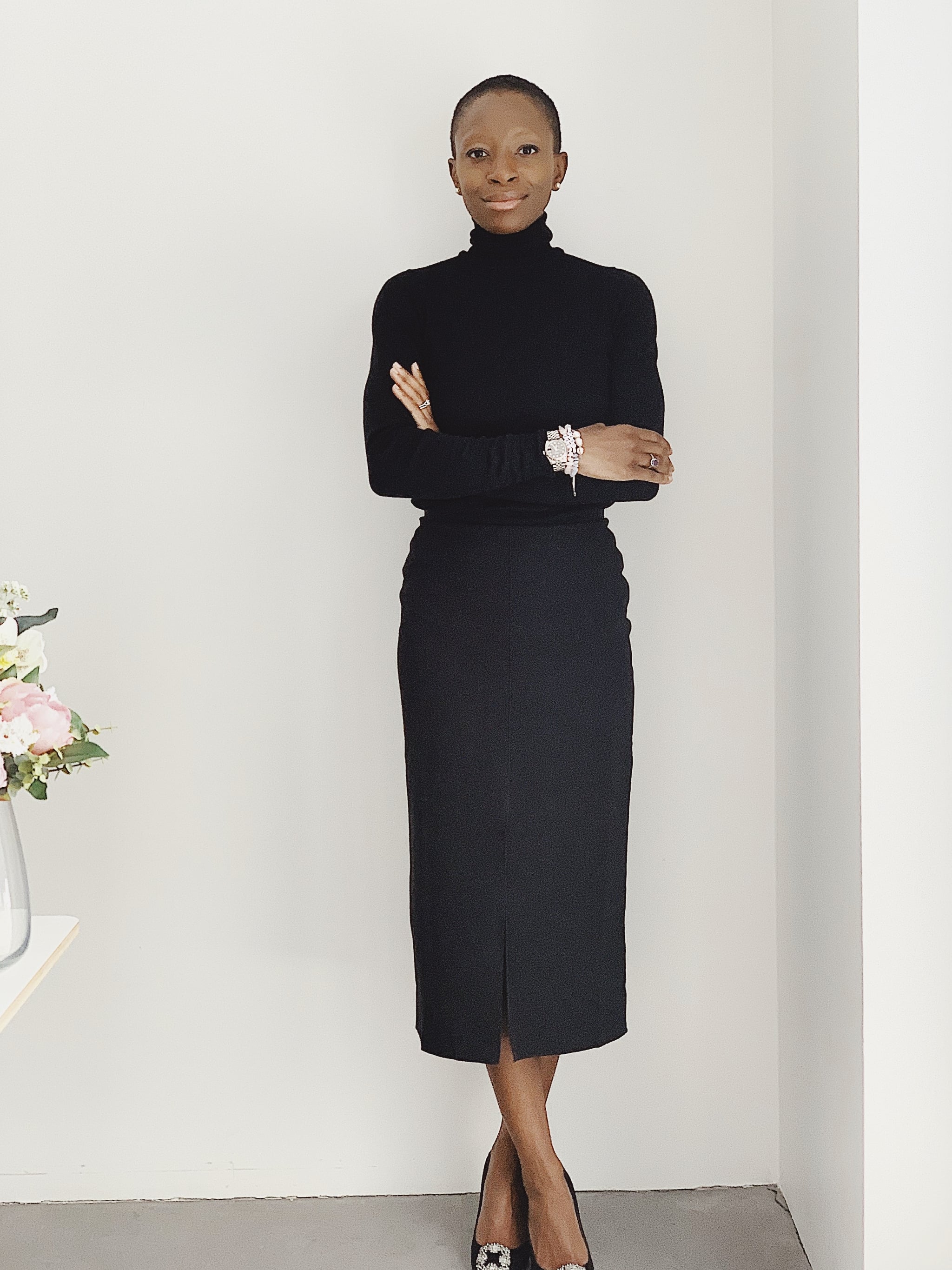 It doesn't matter if we're talking about the consumers, the brand founders, or the public relations teams: historically, the beauty industry has not be an inclusive, welcoming space for all — especially the BIPOC community. While the development of social media, the launch of Rihanna's Fenty Beauty range in 2017, and the recent Black Lives Matter protests around the world have slowly woken many up to this fact and exposed the long-overdue need to democratise the beauty industry, it's still not the big companies that are inspiring change. It's the Black entrepreneurs around the world who have had to take matters into their own hands by creating startup brands and beauty sites that not only celebrate and cater to the specific beauty needs of Black people, but more often than not are also welcoming and are inclusive of all races and genders. Case in point: Yutybazar, a new AI-driven beauty e-commerce site, created by UK-based Simi Lindgren, whose goal is to create a global beauty destination for all ethnicities, and to provide personalised product recommendations using proprietary artificial intelligence technology.
"We know that the beauty industry has historically catered to Eurocentric ideals which impacts product innovation, advertising imagery, and the availability of products in stores," Lindgren says of her site via press release. "Our mission is to make Yutybazar the AI-driven inclusive beauty destination. Hopefully we can contribute to the conversation around increasing diversity and inclusivity in the beauty industry so that companies can start investing more into catering to underrepresented audiences."
"Hopefully we can contribute to the conversation around increasing diversity and inclusivity in the beauty industry so that companies can start investing more into catering to underrepresented audiences."
Offering small brands like The Afro Skin & Hair Co., Flaunt Body, Sade Baron, and Freya & Bailey, Lindgren's other aim with Yutybazar — whose advisory board includes big names like Net-a-Porter cofounder Carmen Busquets, FLOWERBX CFO Nasreen Alimohamend, and broadcast journalist and actress Keturah King — is to feature and support indie beauty brands that are largely created by underrepresented individuals whose mission it is to empower their communities.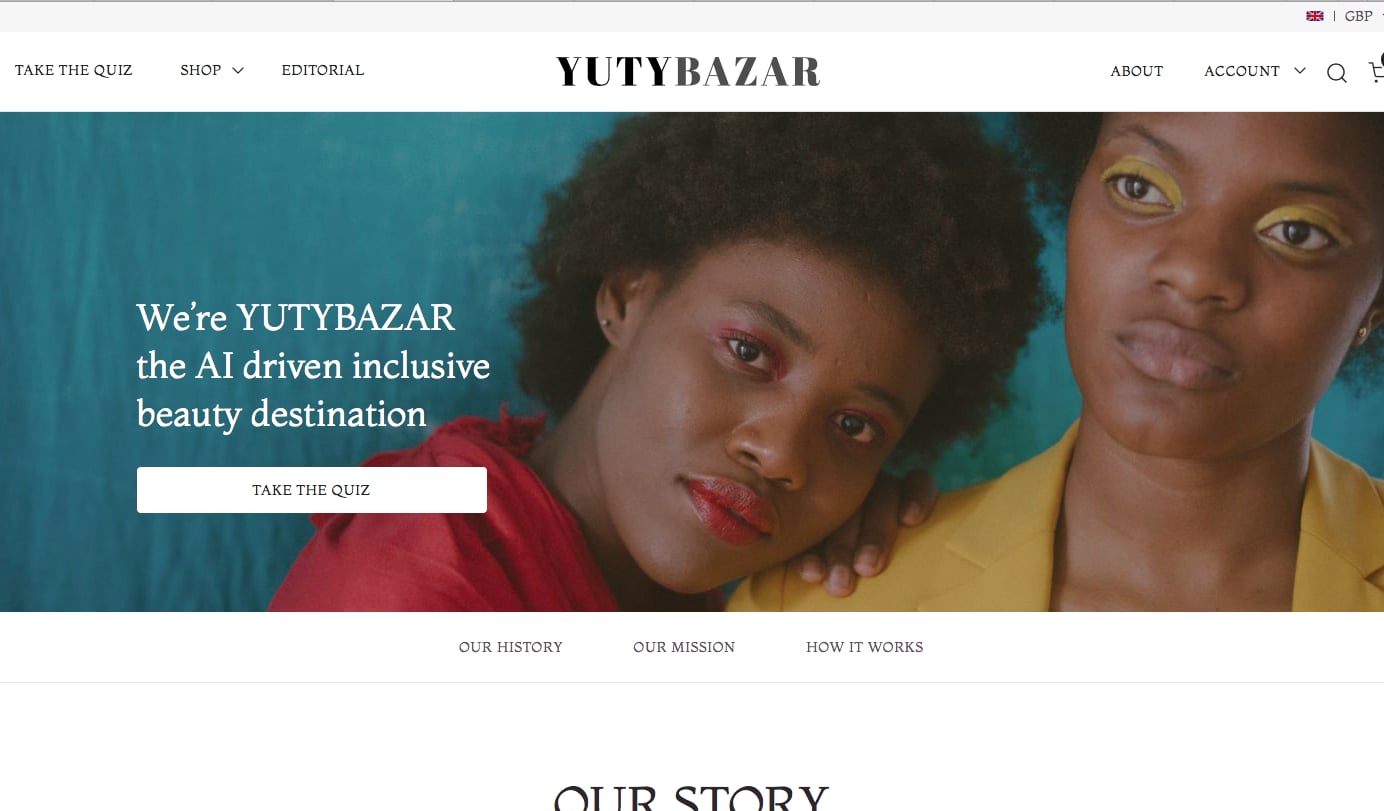 "Nearly 2100 hours of research went into finding our brand partners — from buying and trying products myself and with a group of beauty enthusiasts, scanning social media for reviews and feedback, speaking with journalists and my advisory board, to scheduling calls with brand founders located in multiple time zones," Lindgren told POPSUGAR. "One-hundred-eighty Zoom calls later and I'm slowly introducing the brands to the platform. We are a small team of three, wearing many hats. Since we operate a marketplace model similar to Farfetch, integrating the brands to the platform has been a trickier process than I initially expected. This includes producing the taxonomies, writing product descriptions, uploading the images, and designing the site to ensure the shipping functionality works as the brands deliver the products directly to the customer, so they are able to continue to tell their story and the customer experience is elevated."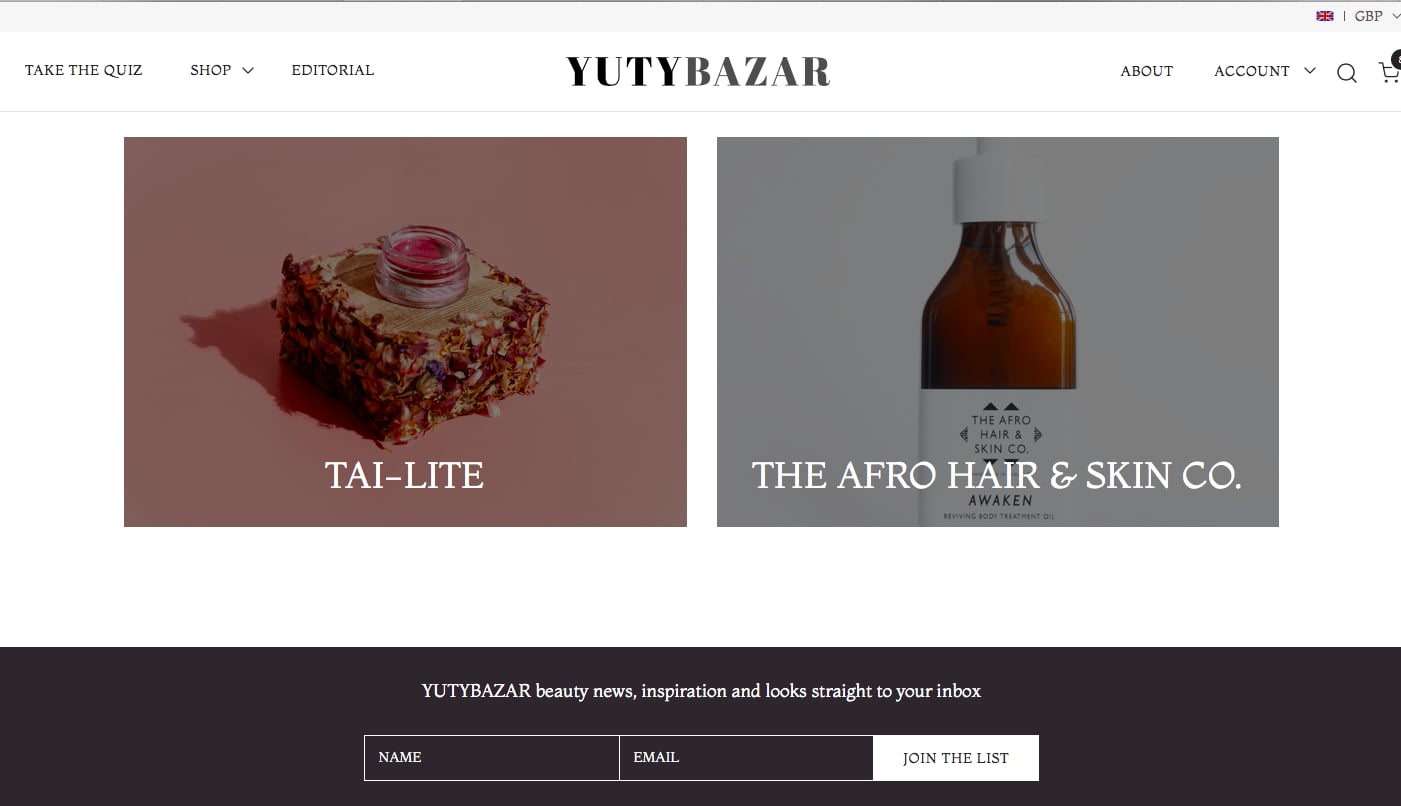 The other part of the Yutybazar e-commerce equation is the AI component, which uses complex, patent-pending algorithms to provide customers with personalised product recommendations. "In 2015, before I found out I was pregnant with my son, whilst being interviewed by journalist Ateh Jewel about my beauty routine, I discussed the challenges I'd faced when trying to find the right foundation and skin care for my skin type and skin tone," Lindgren said. "Working in the homogeneous fashion and beauty industry allowed me to recognise that product innovation and representation was lacking, which is why I spent a lot of time working on diversity and inclusion initiatives. It was around this time I started researching how to marry my science background with cosmetic science and AI technology. This year felt like the one to turn my idea into a reality and build a platform that solved not only my own needs but the needs of countless others."
Yutybazar's beauty recommendations are made based on a 20-point quiz covering aspects such as hair type and skin tone, environment and lifestyle factors, geographical location, water intake, sun exposure, and amount of sleep at night. Once the data has been collected and analysed, the patent-pending algorithms match the user to the most relevant products. The algorithms evolve, meaning the more data the AI has, the more accurate the recommendations are. Most beauty recommendation systems use collaborative filtering, e.g. "you may like this based on this search", but by leveraging AI technologies, Lindgren's goal is for the product recommendations to be made specific to consumers based on their needs, goals, and preferences. And for underrepresented individuals, Lindgren hopes Yutybazar will help them find the products they need without as much trial and error, which can be both time consuming and costly.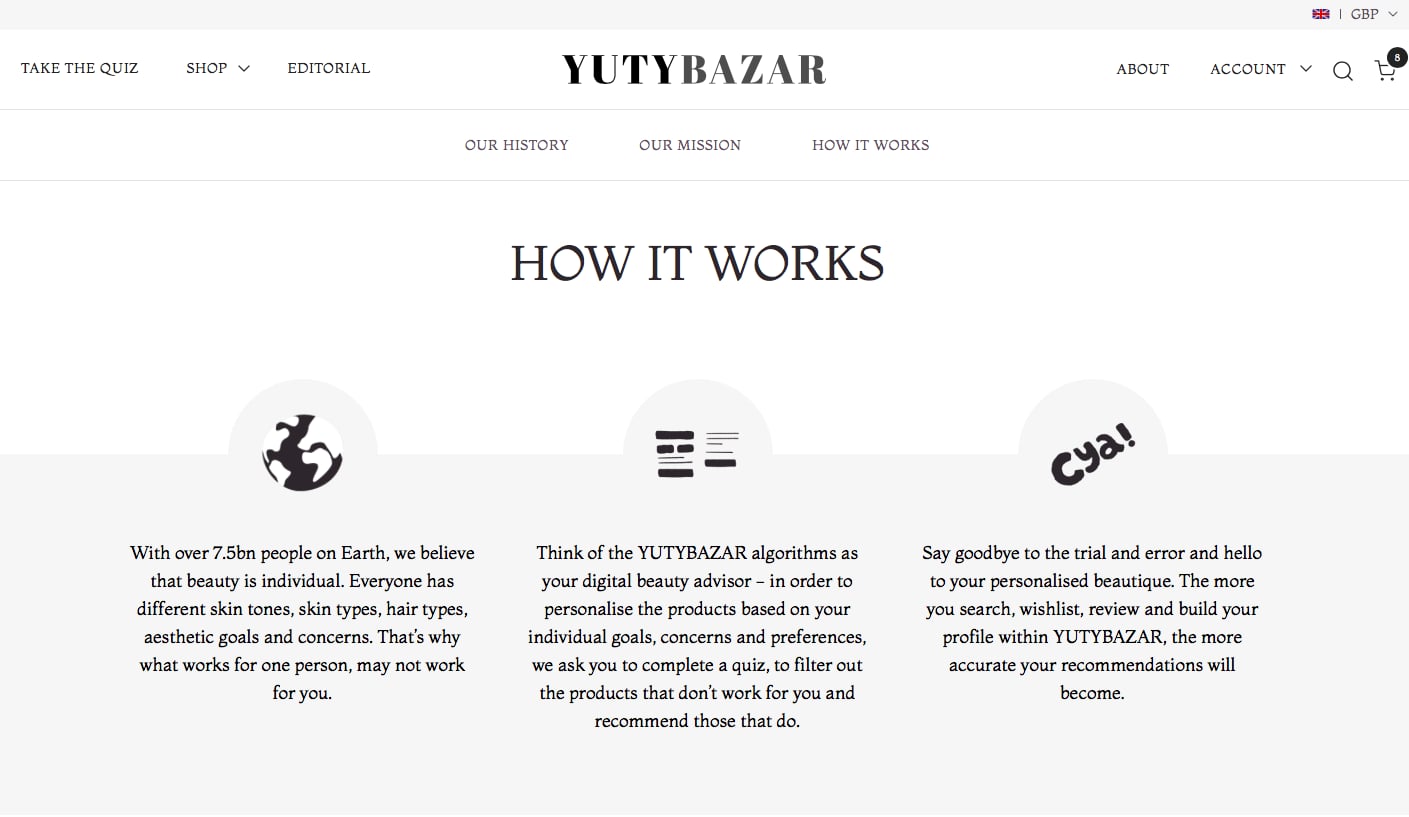 The beauty industry still has a long way to go when it comes to being truly inclusive, and much of what needs to be done is with the larger, traditional companies. But with startup beauty businesses like Yutybazar entering the market — championing BIPOC-led brands, providing more options and new ways to think about things — they're leading us all by example.
Image Source: Yutybazar