Busy Philipps Accuses James Franco of Assault in Memoir
Busy Philipps Details Physical Assault by James Franco on the Set of Freaks and Geeks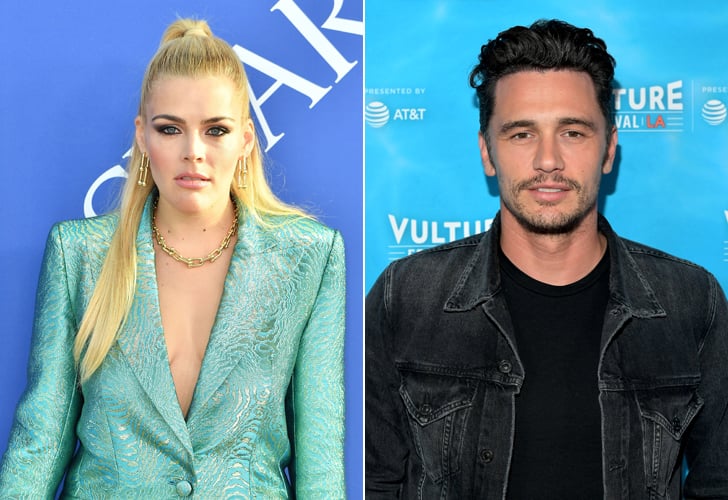 Busy Philipps is speaking out. In her new memoir, This Will Only Hurt a Little, the 39-year-old actress reveals that her Freaks and Geeks costar James Franco physically assaulted her on the set of the sitcom, which ran from 1999-2000. In an excerpt received by The Hollywood Reporter, Busy calls James a "f*cking bully," who "threw" her to the ground after being riled up from a scripted scene.
The scene included a tense moment where Busy's character lightly nudges James's character in the chest, to which he reacted angrily. "He grabbed both my arms and screamed in my face, 'DON'T EVER TOUCH ME AGAIN!'" Busy explains in her book. "And he threw me to the ground. Flat on my back. Wind knocked out of me."
She recently told the publication about her relationship with James. "It wasn't even outrageous," Busy shared. "At the time, 19 and with my first professional acting job, I was under the impression that this was just the way things were. James and I have talked about it over the years. At one point he apologised to me. I was always acutely aware of my expendability, and so I felt I needed to never complain, always show up on time and not be difficult. If someone else was being difficult, it was my job to be the easy one or figure out a way to soothe the situation."
Although Busy said that James apologised for his actions over the years, reopening those wounds and bringing back dark memories from the past is undeniably courageous. It's been nearly 20 years since the incident, but the issues of misconduct are more relevant than ever. Earlier this year, five women who worked with James accused him of "inappropriate or sexually [exploitative]" behaviour, which he denied. He has not responded to the recent revelations in Busy's book.