Jennifer Lopez's Advice For Bradley Cooper at 2019 Oscars
Jennifer Lopez Gave Bradley Cooper a Pep Talk at the Oscars: "He Seemed a Little Nervous"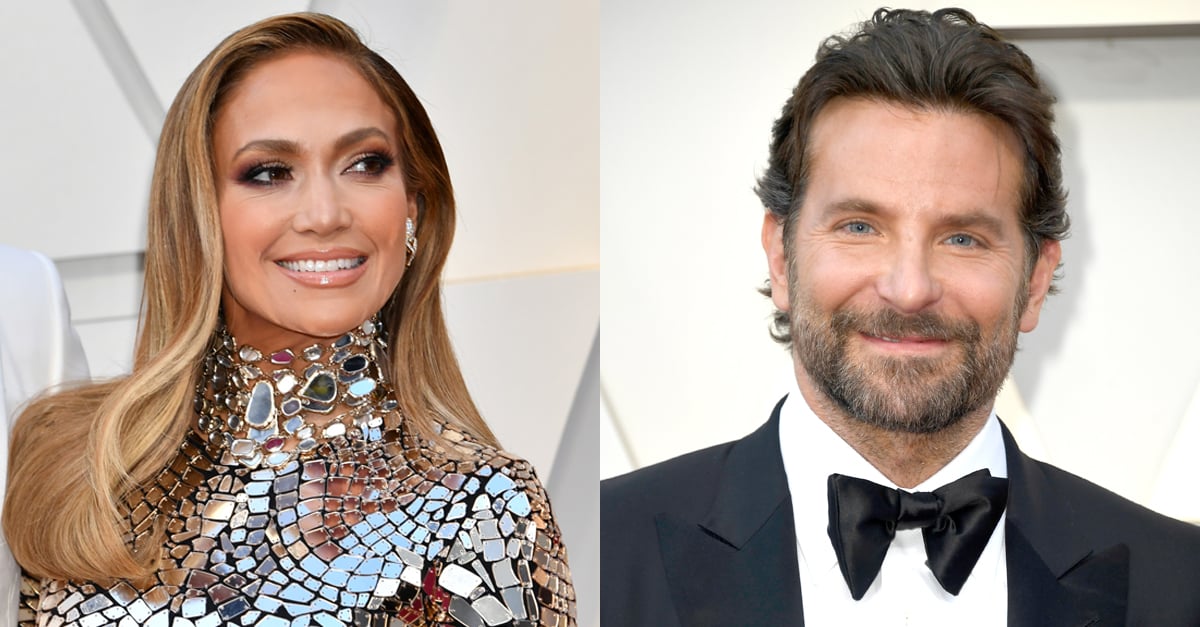 Bradley Cooper didn't just give valuable Oscars advice this year, he received it too! The A Star Is Born actor might've had a little stage fright ahead of his now-legendary performance with Lady Gaga. Luckily, Jennifer Lopez was sitting nearby for a quick pep talk, 30 seconds before he started singing. "He seemed a little nervous," J Lo shared on boyfriend Alex Rodriguez's Instagram live on Sunday night. "I just whispered, I said, 'The song is so beautiful. When they hear the first few notes, they're going to start applauding. So don't worry. Just deliver the song.' He was like, 'I got it, I got it, okay.'"
Well, her advice was effective! While Bradley previously called performing at the Oscars "some kind of death wish," he and Gaga went on to deliver a dazzling "Shallow" duet that left fans blushing — and J Lo loved it, too! "An amazingly beautiful intimate performance," she said, praising the duet. "To have a front-row seat to that was so special." Fun fact: J Lo and Bradley were rumoured to have dated following her split from Marc Anthony in 2011.