Kate Middleton's Labour Twitter Reactions
People on Twitter React to the New Royal Baby in the Most Brilliantly Patriotic Way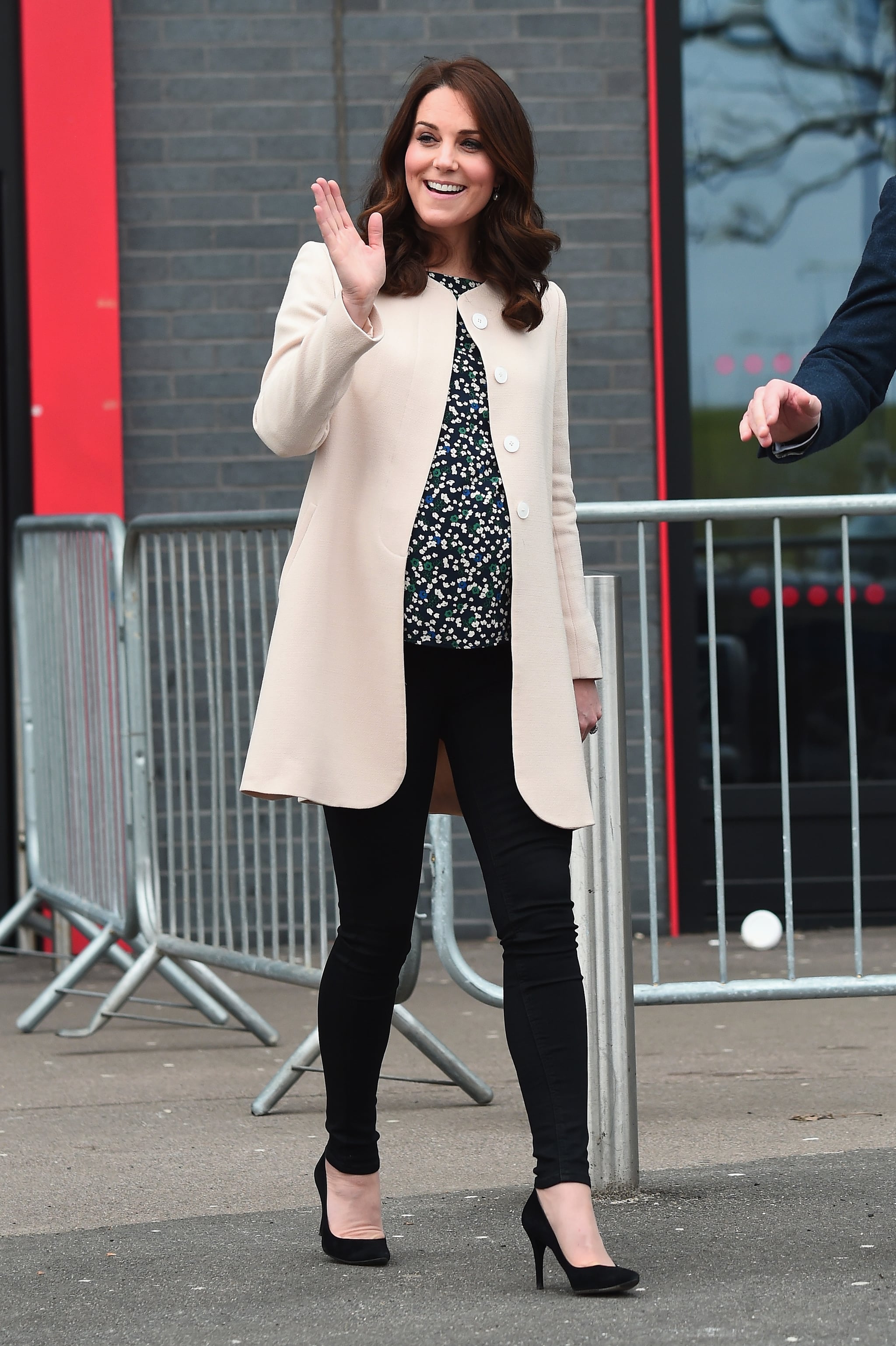 The Duchess of Cambridge just gave birth to a healthy baby boy, and as soon as people heard the news of her labour, they took straight to Twitter to share their excitement.
The public may try to keep calm and carry on after Kensington Palace made the announcement, but really, there'll be a lot of people tuning in to live streams to impatiently stare at the door of the Lindo Wing at St Mary's Hospital once again, impatiently awaiting the arrival of the newest Prince.
With the announcement that it's a baby boy born on St George's Day, people were quick to make jokes that the Duke and Duchess jumped the gun with Prince George's name. Take a look at some of the best tweets ahead in celebration of the the newest member of the royal family.
#royalbabywatch this is it people good vibes to Catherine hope she has a safe delivery and a healthy baby! pic.twitter.com/zzBXo7XzKp

— Tammy (@Legit_Glow) April 23, 2018
This is the first time in history a boy will not precede his older sister in the line of succession #royalbaby

— Jamie Samhan (@JamieSamhan) April 23, 2018
When you realise your new baby brother is born on #StGeorgesDay #royalbaby 👶🏻 pic.twitter.com/bH5qOO9pgK

— 🔴Chris⚪️ (@chrisbryanafc) 23 April 2018
Back to becoming the most famous and watched set of brown swing doors in the world #Lindowing #royalbaby pic.twitter.com/lr5TsyALXG

— Chris Jackson (@ChrisJack_Getty) 23 April 2018
I am ready to watch the hospital door on @SkyNews for the next 24 hours. #RoyalBaby pic.twitter.com/N7XugKzmPw

— REBEKKA 🙋🏻‍♀️ (@rebekkarnold) 23 April 2018
#Royalbaby3 is almost here & because I was so on point for the last one, I feel like it's my duty to make another prediction. I'm saying #3 is a girl, and her name will be Alexandra Mary Victoria. If I'm right again, @KensingtonRoyal should invite me to visit! #royalbaby pic.twitter.com/3kkIEKVZVj

— Emily Stopher Joyner (@ItsMEEJYo) April 13, 2018
... also its best she went by car because there were many delays on the circle line this am. #royalbabywatch

— Rylee Carlson (@RyleeCarlson) 23 April 2018
Stand by for a shot of a door on the telly all day... Kate's in labour #royalbaby3

— Tony Dibbin (@tonydibbin) April 23, 2018
It's strange being excited for someone you don't know but GO KATE!! In labour and waiting for the #royalbaby like 👀👸🏻👼🏼 @KensingtonRoyal

— Becky Ives (@Becky_Ives_) April 23, 2018
We will now all stare at these doors for hours - as the Duchess of Cambridge goes into labour on #StGeorgesDay. #royalbaby pic.twitter.com/SnXdlKC198

— Derek Momodu (@DelMody) April 23, 2018
#ROYALBABY NO. 3 IS ON ITS WAY!!!!!!! WOOOOO HERE WE GOOOOOO #GREATKATEWAIT

— 🎗 des morceaux de moi (@sourirecheoreom) April 23, 2018
EVERYONE STOP WHAT YOU'RE DOING!! The countdown is on for #RoyalBaby number three...I have a feeling it's another girl 👶 #RoyalBabyWatch

— Sandrine Lungumbu (@SandrineL_) 23 April 2018