Will Meghan Markle Have a Baby Shower?
We Doubt Meghan Markle Will Be Having a Traditional Baby Shower — Here's Why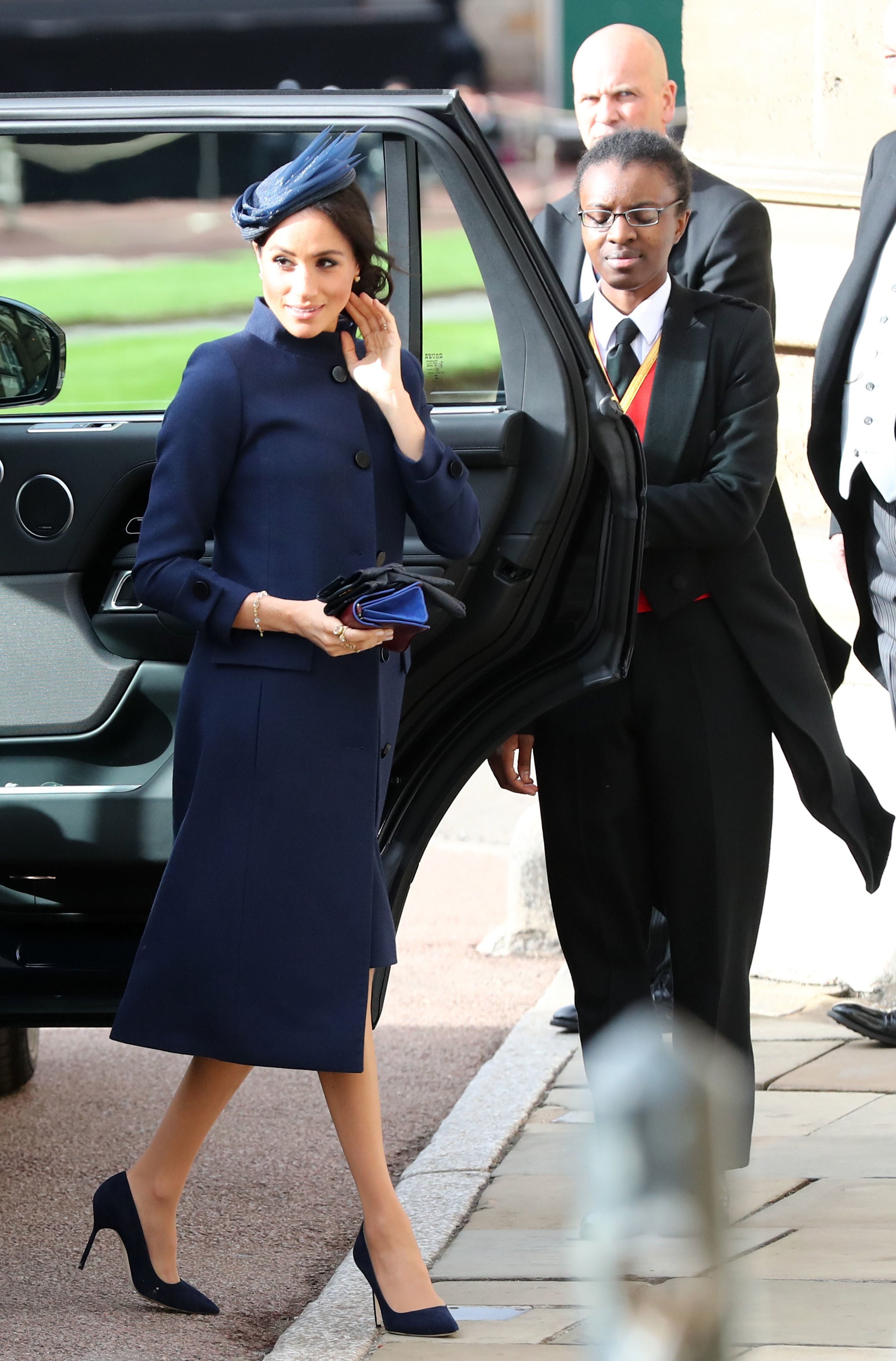 Baby showers are not a royal tradition — but then again, the Duchess of Cambridge and the Duchess of Sussex are not traditional royals. Back in 2013, it was rumoured that Kate became the first royal to have a baby shower, and it was put together by one of London's top party planners, who just so happens to be her sister. Pippa Middleton's shower for Kate is said to have included a pacifier-shaped cake made by their brother James Middleton, as well as goody bags that included products from Jo Malone and The White Company. Kate reportedly even received the blessing of the Queen, which we're sure is no easy feat.
Now that Kate's sister-in-law Meghan Markle is pregnant, it would seem reasonable that she would want to have one as well (especially since showers are more of an American tradition than a British one). According to some reports, Meghan was planning on throwing Kate a shower for her most recent pregnancy, but if a shower for Kate's first pregnancy was a big deal, then we have a hard time believing that a shower was held for her third. Many consider it inappropriate and even tacky for royals to have showers, given that Kate and Meghan can both easily afford anything they might need for a new baby.
Even if Meghan does have a baby shower, it will probably just be for the chance to celebrate with family and friends. After all, Meghan and Prince Harry asked for donations to charities they support in lieu of wedding presents when they got married, so she's not exactly in the habit of accepting gifts. Shower or not, we're hoping that Meghan take the opportunity to celebrate her pregnancy in some way — we know we're excited about the forthcoming new royal!