Nick Jonas Quotes About Sophie Turner June 2018
Nick Jonas Gushes Over Sophie Turner in Possible Plea For Game of Thrones Spoilers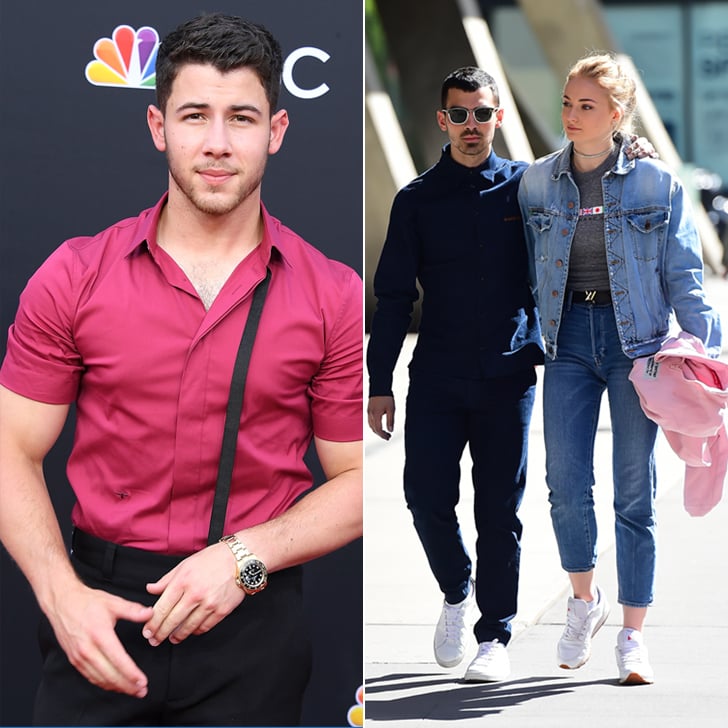 After Joe Jonas and Sophie Turner announced their engagement in October 2017, the Jonas family could not have more pleasant things to say about the Game of Thrones actress. In a recent interview with Fox News, Nick Jonas gushed over his future sister-in-law.
"I'm very excited. I think Sophie is an incredible addition to our family," Nick said about the couple's upcoming nuptials. "She's like a sister to me already. I don't have any details about the wedding for you, but I'm sure those will be out soon."
Nick's comments echo that of his father, Kevin Jonas Sr., who recently praised Sophie in an interview with People. "[We] love the way that Joe loves her and the way that she loves him," he said. "We're a blessed family to have her as our future daughter-in-law — and, in our minds, [she's] already a daughter-in-law!"
Though they may be close, Nick admitted that Sophie has yet to spill any insider Game of Thrones season eight knowledge. "She's very good about her confidentiality agreement. So is [my brother]. He's not allowed to say anything either," Nick said. "But also, I don't really want it to be spoiled. I'm kind of a fan seeing it as it happens." Sure, Nick, sure.