Prince Henrik and Margrethe of Denmark's Romance
The Most Romantic Royal Story You've Probably Never Heard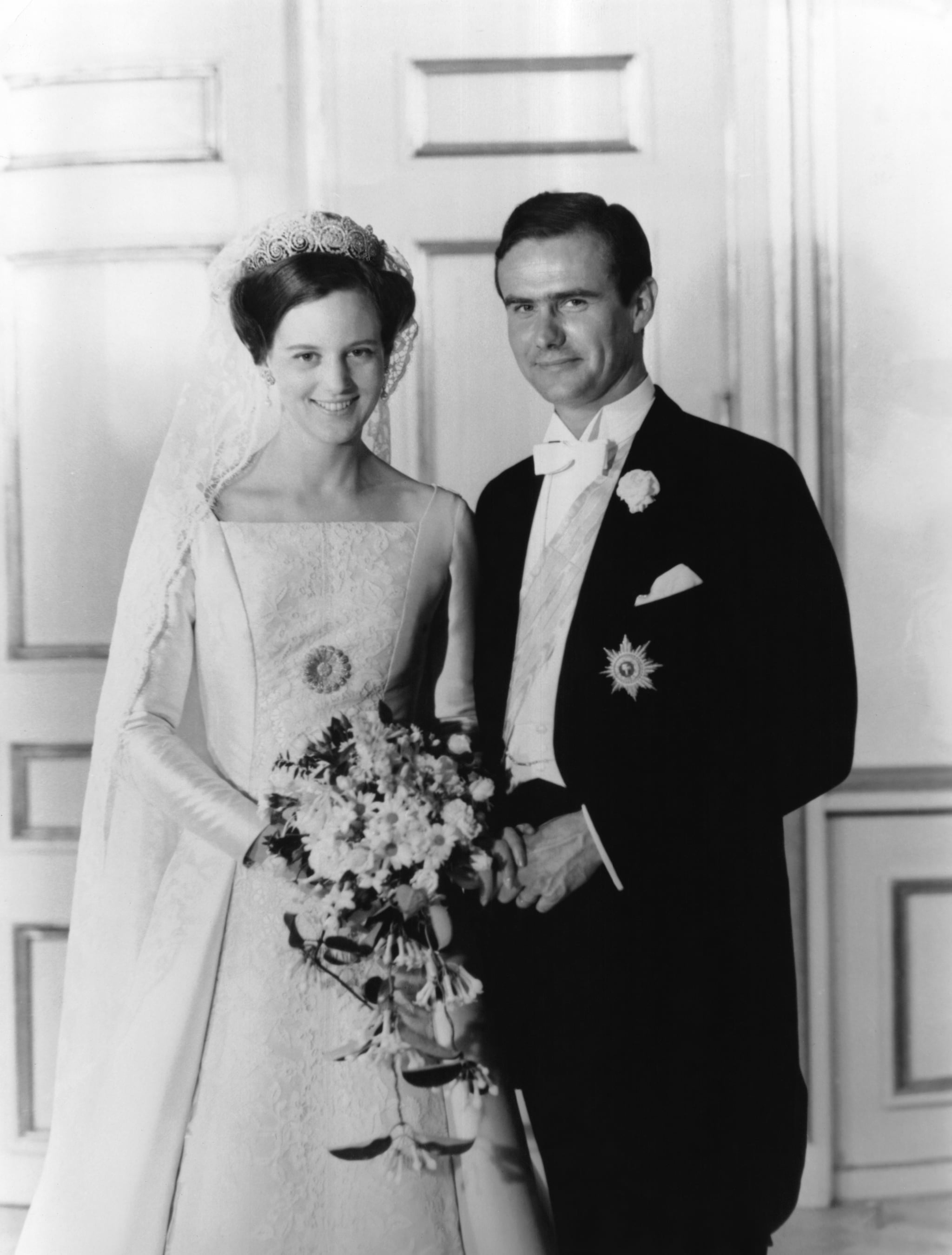 Take a handsome poet and a groundbreaking queen, add in their spirited approach to life, and you end up with a royal romance like no other.
Prince Henrik of Denmark, who died earlier this year at the age of 83, might have been better known in recent times as the royal who wanted to be king, but what he'll be remembered for is his real life love story with the queen he adored to the very end.
The man who won the heart of Margrethe of Denmark was born in France with no royal title and christened Henri. He met Margrethe at a dinner party in London when she was heir to the Danish throne after laws were changed to allow her to succeed. Maybe it was her historic role as a queen in waiting, but Henri recalled feeling rather shy around her while she later said he hadn't made that much of an impression on her.
Fast forward to a wedding in Scotland soon after where the couple met again and romance began to blossom. Once they'd made their mind up they were in love, their relationship snowballed. Their 1966 engagement included a double diamond ring for the bride and a traditional balcony appearance in front of huge crowds. There were more packed streets for their royal wedding, on June 10, 1967, when they said "I do" in front of a church filled with kings and queens.
On their wedding day, the poet prince now called Henrik described his new home country as a blooming garden adding that his wife, always known to her family as Daisy, was the most beautiful adornment of all. You can get that thing out of your eye right now, it gets much more emotional than that.
This pair of royal lovebirds had plenty in common, including a passion for arts, and made no secret of the fact they adored being in each other's company. When they welcomed two sons in the early years of their marriage, they became the very image of a happy young family.
Margrethe and Henrik were always a pretty formidable team. When she became Queen of Denmark in 1972, on the death of her father, Henrik took on a wide range of causes while his wife carried out the role of Head of State. Behind palace doors, they raised their boys, Frederik and Joachim, and you can open their photo album on just about any page and find them looking really very loved up indeed. In fact, this couple were so into each other, they even translated books together.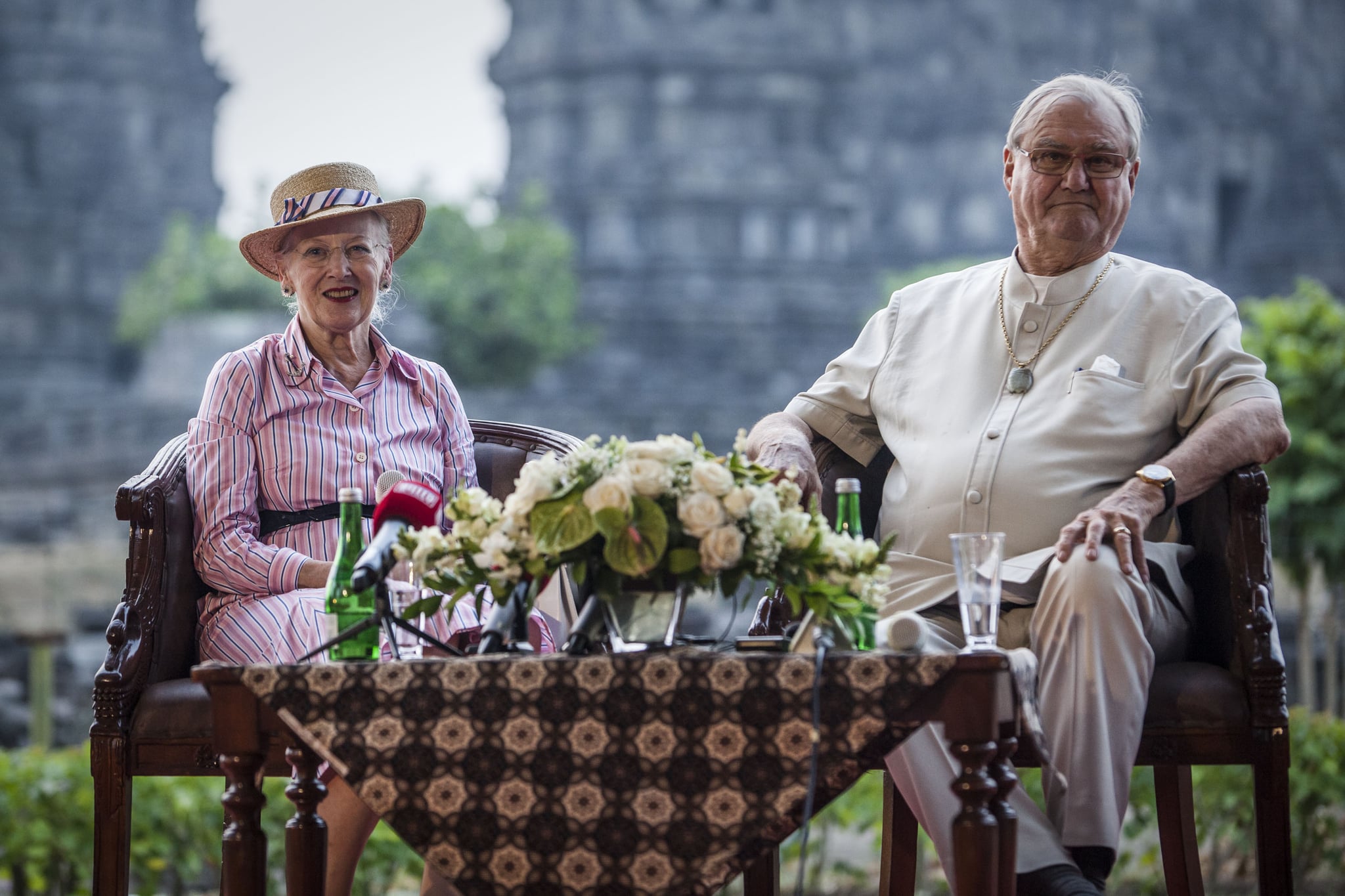 But Henrik wasn't happy about remaining a prince. When his now adult sons were given precedence over him at a royal gala while Margrethe was ill, Henrik went back to France in a huff and his wife had to follow him and persuade him to come home. In recent years he shared his opinion that a queen's husband should be called a king more than once. Last Summer, he gave a controversial interview on that topic and said he wouldn't be buried next to Margrethe. Soon after, the Danish Royal Family announced Henrik had dementia. In recent months, Margrethe has been at her husband's side and was with him when he passed away early in February.
Are you ready for the really emotional ending? Cast your mind back to Henrik's flower speech from the wedding day and have the tissues handy. When Margrethe arrived at her husband's funeral she found all the wreaths had been arranged into a garden for her to walk through with her own tribute, signed Daisy, in the very middle. Henrik had left instructions to surprise his wife with this really rather lovely nod to their wedding as she came to say goodbye to him.
This royal couple had their ups and downs but their love never faded. This is one royal romance made for the history books.