Quotes About Carl's Death on The Walking Dead 2018
Norman Reedus Is Not Cool With Carl's Death on The Walking Dead: "Who's Left?"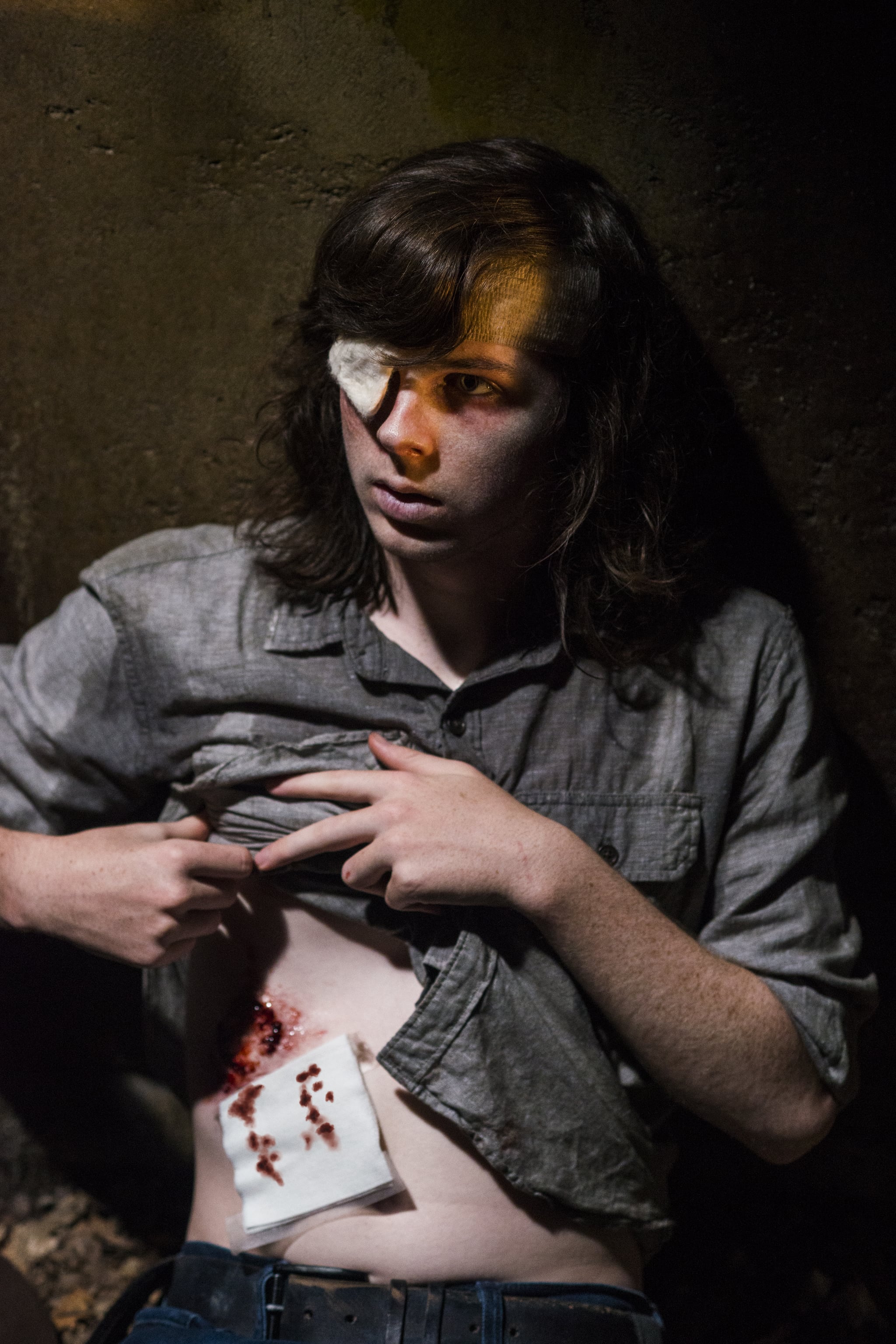 If you're all caught up on the bleak apocalyptic world of The Walking Dead, then you've probably been forced to come to terms with one upsetting reality: Carl's imminent death. The upsetting twist had the internet spiralling with grief and shock. Even the father of Chandler Riggs, the actor who plays Carl Grimes, couldn't help but voice his frustration with the creators, the show, and even the AMC network when it came to the character's fate. And it doesn't stop there. It turns out even members of the cast are feeling extremely disappointed.
"When you lose those key members, it's such a big blow to the show . . . Who's left?"
In the January issue of Entertainment Weekly, Norman Reedus (who plays Daryl) is not shy about sharing his thoughts on the matter. If you ask him, Carl's exit from the show isn't just a difficult thing to come to terms with — Reedus thinks the show won't be the same without the character around. "The people that started this show, to me, are the heart of the show. When you lose those key members, it's such a big blow to the show, and to the fans, and to us that are there," Reedus told EW. "Who's left? There's only a few of us left out of all those people. If you wanted to turn it into a totally different show, you get rid of those people. But if you want to hold on to what made the show special, you've got to be very careful what you do with those people."
Like it or not, the reality is Carl will die when the show returns on March 26. The question then becomes: how will they handle such a delicate and sensitive situation? While Reedus didn't really give any details pertaining to the send-off itself, he dropped a few hints about what the episode as a whole will accomplish. "He's definitely leaving behind a really long-lasting legacy," Reedus explained, "which was the coolest part about playing those final moments — knowing that Carl was going to have such a lasting impact on the story."
At this point, we'll just have to sit tight and wait until the doomed hour approaches.