Amelia Dimoldenberg on Andrew Garfield, Success, and Olay
We're Calling It: 2023 Is the Year of Amelia Dimoldenberg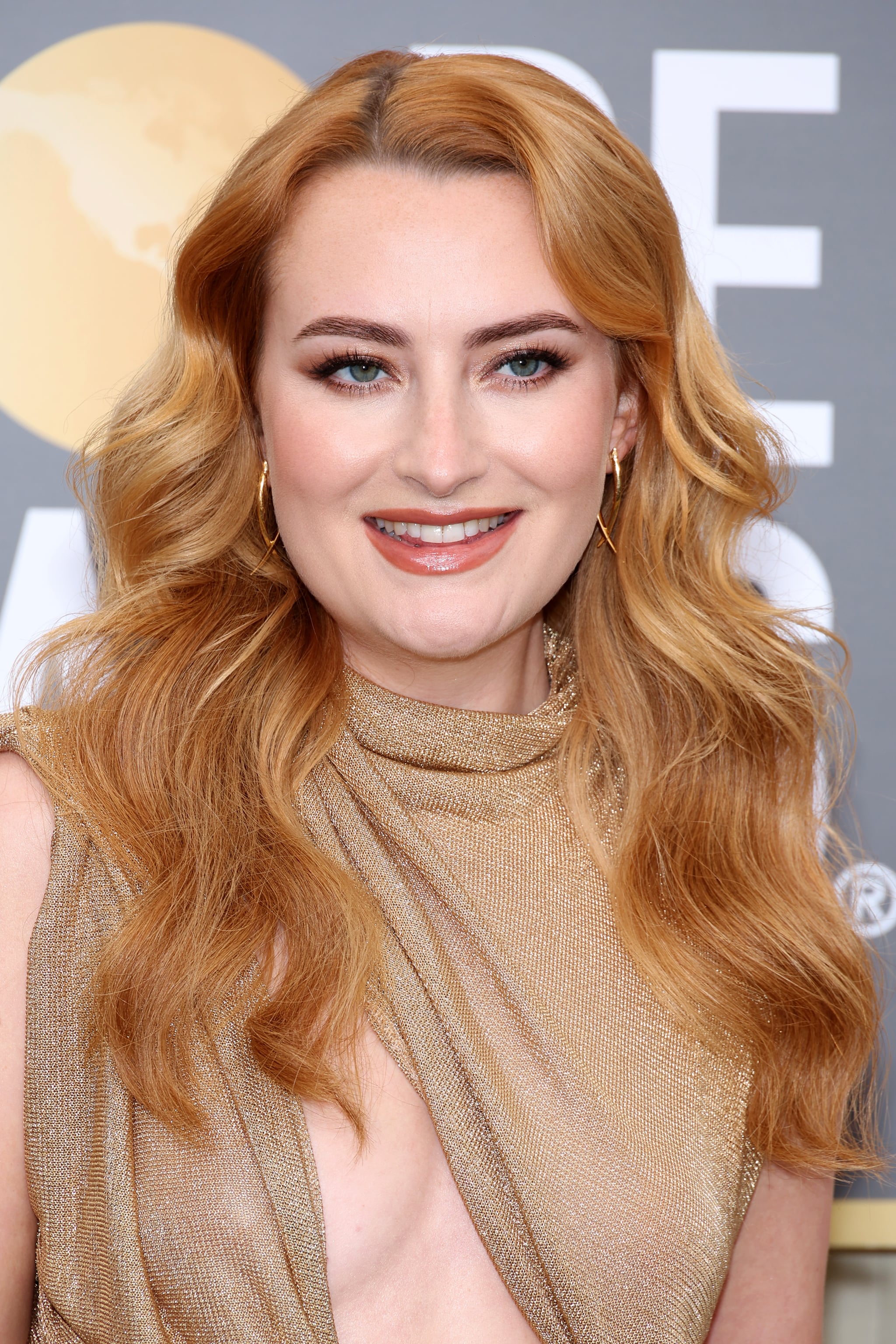 If 2022 was the year of the "nepo baby", then we are hereby declaring 2023 as the year of Amelia Dimoldenberg. Unlike the so-called "nepo babies", the term coined by New York Magazine for those who are successful largely due to famous family connections, Dimoldenberg has been honing her unique interview style for a decade via her hugely popular "Chicken Shop Date" YouTube series, relying on hard graft and a whole lot of self-belief. And it's paying off big time. She kicked off the year by presenting the Golden Globes red carpet, has become best friends with Andrew Garfield, and is embarking on a second year as ambassador for skincare giant, Olay. Not bad for a serial dater whose one true love is chicken nuggets.
"I prep so hard for every job that I do."
"If you look at the first episode [of Chicken Shop Date] with Ghetts, it's the same format as it is now. Nothing has changed other than the fact that I've grown up and I've become more confident in the episodes, but also I've just grown a bigger audience," Dimoldenberg tells POPSUGAR. "The challenge has been getting people to see it and also believe in it the way that I do. I've just always believed in myself and known that this is a great idea . . . I've genuinely always thought it was just genius." As do the 1.69 million subscribers and more who have watched her videos. The concept itself is straightforward enough: get a celebrity to join her on a date in a chicken shop. But Dimoldenberg's awkwardness, hilarious quips, and out-of-the-box line of questioning takes celebrities out of their comfort zone and viewed in a whole new light.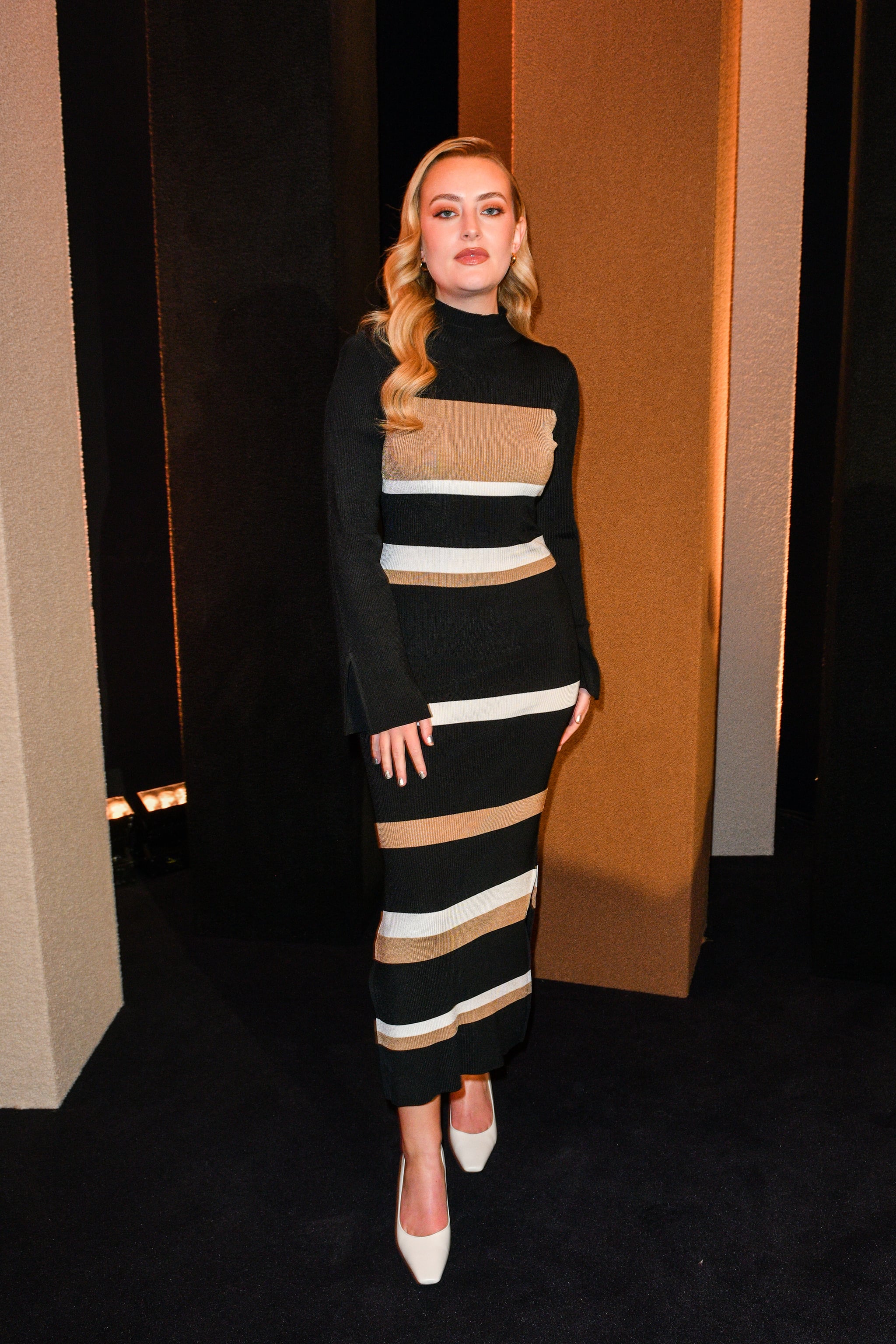 It is this confidence and authenticity that landed her the coveted gig as Olay ambassador with a witty TV advert to boot. "When it was the World Cup, we were watching one of the England games at the pub, the France game — that didn't go very well — but during halftime, the Olay advert came up," she says. "And it was just so cool, I got so many messages. And for my friends and family to see me on television, it's just so exciting." Unlike other celebrity brand partnerships, the Olay-Dimoldenberg collaboration feels natural. Despite her love of fast food, she is regularly complimented on her glowing skin and so joining up with the prestigious skincare brand was actually a no-brainer, with the new Hyaluronic Acid 24 + Vitamin B5 Day Gel Moisturiser (£19) her current must-have. "I just feel like [dry skin] affects everything," she says. "You have to have hydrated skin as a basis to then feel good about the rest of the day and be able to feel confident I think."
Feeling good in her skin was vital when it came to the huge Golden Globes gig in January. "I was feeling so nervous I couldn't sleep before. And I was just watching and watching interviews with different talent, just constantly," she says. "And then when I got the glam on, then I was just like, 'right, you've got to bring this now, you got to do it.' And I was just pumping myself up like I was going out to the boxing ring or something."
While she might have made talking to the A-list look seamless, she'd been cramming in as much homework as she could over Christmas. "I prep so hard for every job that I do," she says. As well as knowing as much about the stars and films nominated at the award show, jostling for celebrity interviews on the red carpet is no mean feat . . . and then along came Andrew Garfield. After first meeting at the GQ Men of the Year awards in November 2022, their "English flirting" went viral after Garfield revealed he was a fan and wanted to join her for a date. Fast forward to January, and the pair were destined for viral fame yet again, this time with Garfield signing a "best friend certificate". So when will he be joining her for fried chicken? "Andrew will happen," she says confidently, giving away no spoilers.
Amelia Dimoldenberg and Andrew Garfield reunite at the #GoldenGlobes pic.twitter.com/kG14zwbVrk

— Film Updates (@FilmUpdates) January 12, 2023
While Dimoldenberg's work ethic shines, she doesn't take anything for granted and understands that patience is a virtue. "Actually things take time to be successful," she says. "I always say to people who are starting out, try not to worry if your thing isn't a hit straight away because mine wasn't. And actually, if anything, I'm grateful for the slow burn of it because I've really had the time to understand my format and my audience."
"I'm grateful for the slow burn of it because I've really had the time to understand my format and my audience."
With Dimoldenberg's career played out primarily on the internet, she is not immune to negativity. Fortunately, she has built up resilience over time. "It is really tough, isn't it? Because the internet allows for anyone to have an opinion, and not even real people, bots to have an opinion," she says. "If I show a comment to my friends and family and they say, don't worry about it, then you have to believe them and not worry about it. I feel like that's a good way of doing it . . . because they actually know you."
If we're declaring this the year that Dimoldenberg hits new heights, then we need to be clear of her plans. And she has plenty. On top of more dates, she also continues to host "Fake News" and "Amelia's Cooking Show". "I'm working on one script in particular, a TV series, which I'm trying to get off the ground and it's in the works," she reveals. Plus, she's got a move to America in her sights, much to our disappointment. "Obviously I love the UK. And I know that everyone, when I say I want to move to America, they're like, 'no, you don't'. And I'm like, 'well . . .' I've just grown up in London my whole life. I went to uni in London. I've never lived anywhere else. And for me, communication is key. And unfortunately I can only speak English, which is one of my biggest flaws and regrets," she laughs. "I just feel like the opportunities there could be amazing."
While she maintains that the UK will always be her home — she'll miss the tea too much — there's a whole host of new potential love interests across the pond she plans to meet. But they don't have chicken shops in the States, do they? "Diner dates. I've already thought about that." Of course she has.