Calvin Harris and Vick Hope Are Reportedly Married
Did Vick Hope Just Unveil Her Wedding Ring From Calvin Harris?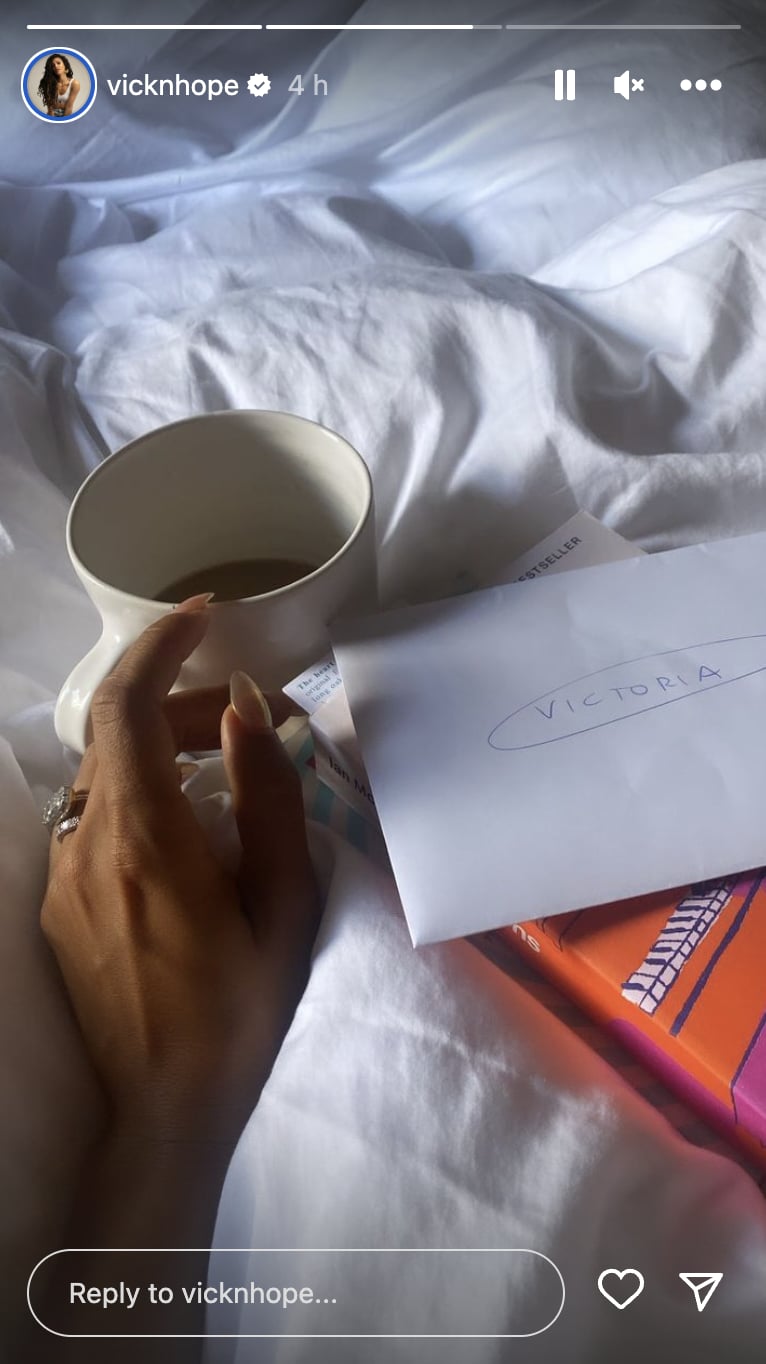 Image Source: Instagram user @vicknhope
Calvin Harris and Vick Hope are married! The Scottish DJ and British radio host reportedly tied the knot at a lavish estate in Alnwick, England, on 9 Sept. and treated guests to a gorgeous reception outdoors, People confirms. Representatives for Harris did not immediately respond to POPSUGAR's request for comment.
While the couple are notoriously private about their relationship, we may have just got a glimpse of Hope's wedding ring. The BBC Radio 1 host posted a story onto her Instagram page on 25 Sept. showing her having a cup of tea in bed with a book and a note addressed to her. In the shot, her left hand can be seen in which she is wearing her large emerald-cut diamond engagement ring alongside a new addition to her jewellery collection which we can only assume is her wedding ring. The candid shot shows a band completely covered in square diamonds giving her hand even more sparkle.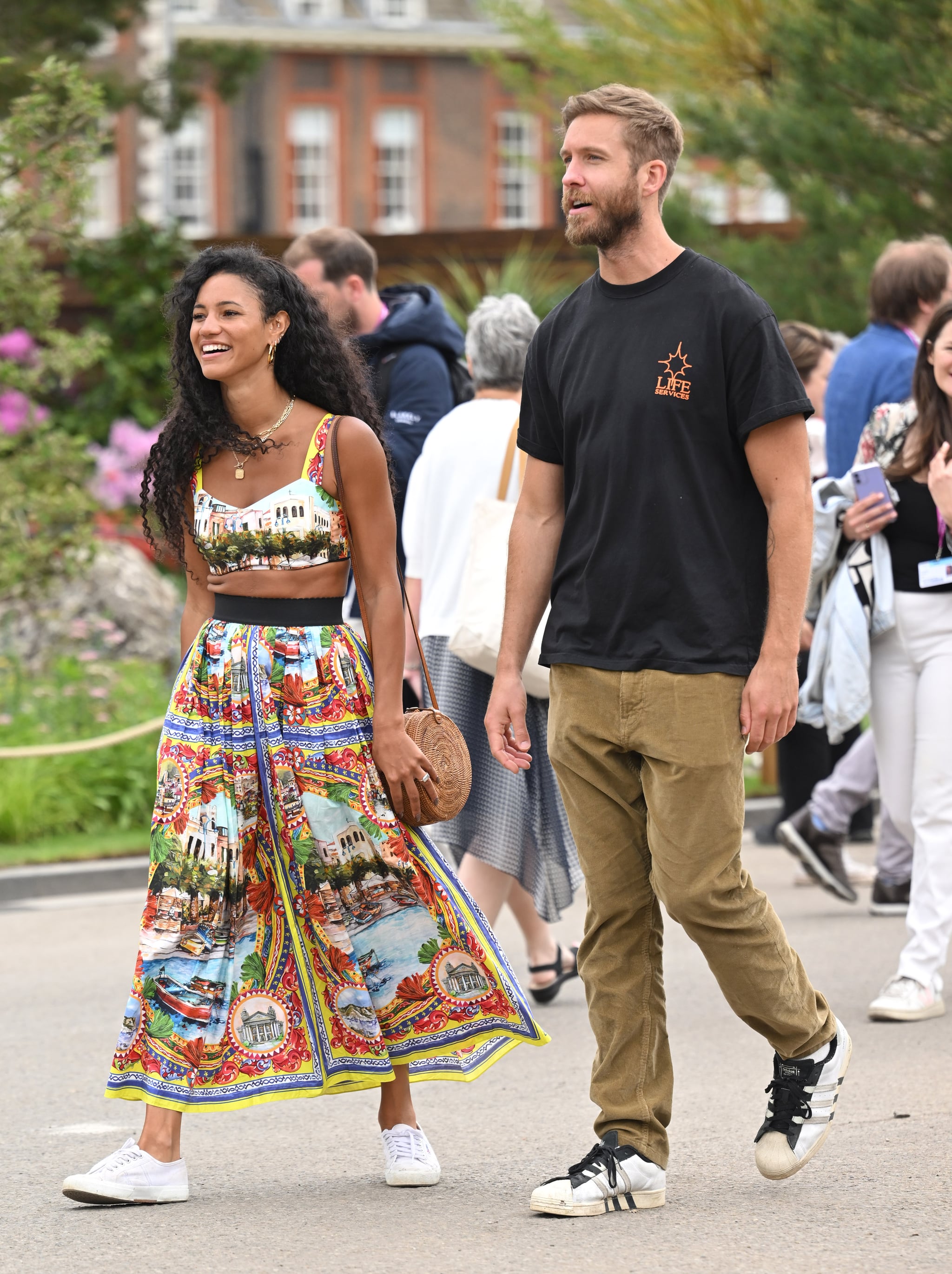 Harris, 39, and Hope, 33, have known each other for nearly two decades, but their initial encounter wasn't exactly the love-at-first-sight type. Harris asked Hope on a date in 2007 shortly after releasing his hit "Acceptable in the 80s," but she turned him down. "It's something that we laughed about on our first proper date," she told You Magazine earlier this year. "We still laugh about it now."
The pair reconnected years later and were first romantically linked in early 2022. They made their first public outing as a couple last May, with Hope wearing a ring that sparked engagement rumours. The TV presenter later confirmed that Harris had popped the question, but they continued to keep most details of their romance under wraps. "There's a difference between secrecy and privacy," she told You Magazine. "We don't really put anything on social media because the time we have together is 'real life' and it's our own." Since then, they've shared a few rare glimpses into their relationship on Instagram, from hanging out at Coachella to enjoying a trip to Ibiza.
Both Harris and Hope have a few other high-profile relationships in their past. Harris was previously linked to Taylor Swift, Rita Ora, and model Aarika Wolf, while Hope dated boxer Anthony Joshua and actor Tom Rosenthal.