Halsey Addresses Biopic Delay on Twitter
Halsey Addresses Biopic Cynics With the Best Response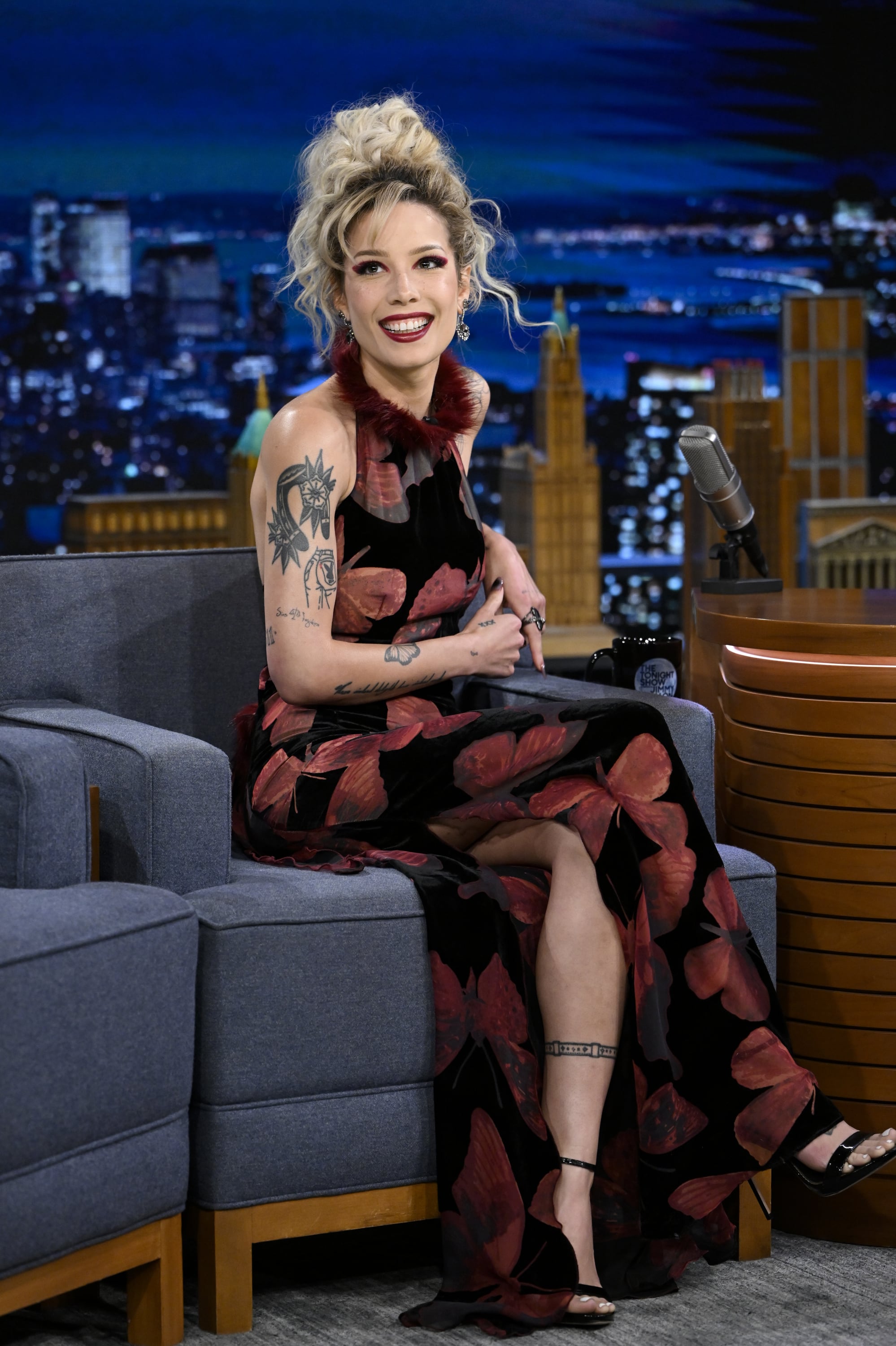 Rumours have been swirling about a film detailing Halsey's life since 2018. It was reported by Deadline that Sony Pictures had closed the rights on a deal to develop a film, despite them being aged just 23 at the time. While fans were excited about the prospect of a big movie, thought to be along the same lines as Eminem's "8-Mile", others were unsure about a biopic of someone so young.
While things have been quiet on the updates front, Halsey took to Twitter on 17 June to squash the critics once and for all. The "Nightmare" singer wrote: "I just wanna say RE: "why would Halsey have a biopic", I didn't show up somewhere and ask someone to make a movie about me. a studio bought the rights to make it ONE DAY & I said "ok! cool." Best thing that ever happened to me bc the guy hired to write it became my baby daddy! "
Yes, Halsey! A "Happily Ever After" is a respectful way to set the cynics straight. Not only has the 27-year-old had an incredibly interesting life and overcome so much to get to where they are now, they became a mum last year. And no critics can be annoyed when a love story blossoms, right?. Writer Alev Aydin was on board to help with the project, and the two fell in love during the process. They gave birth to Ender on 14 July 2021.
Last year, after fans asked again about delays with the film, Halsey responded with: "bc alev was supposed to be writing it the past 3 years and we slowly fell in love instead. you know the rest!" We can't deny we do love a love story, which is what makes it even more romantic that Aydin replied with: "sounds like a movie!"
https://www.instagram.com/p/CTnV5h8rzoF/
They did, however, mention who they would like to play them when the biopic does move further along. Speaking on The Tonight Show with Jimmy Fallon on 13 June, the star revealed Millie Bobby Brown would be her number-one candidate. "I mean, yeah, Millie would be great," Halsey said. "But I don't really think I'm famous enough to cast Millie. It's kind of uncanny how much we look alike. It's like, 'Oh no, we actually just look like sisters.'" Brown responded with "sooooo down" on her Instagram stories, so the doppelgängers could well be working together one day yet.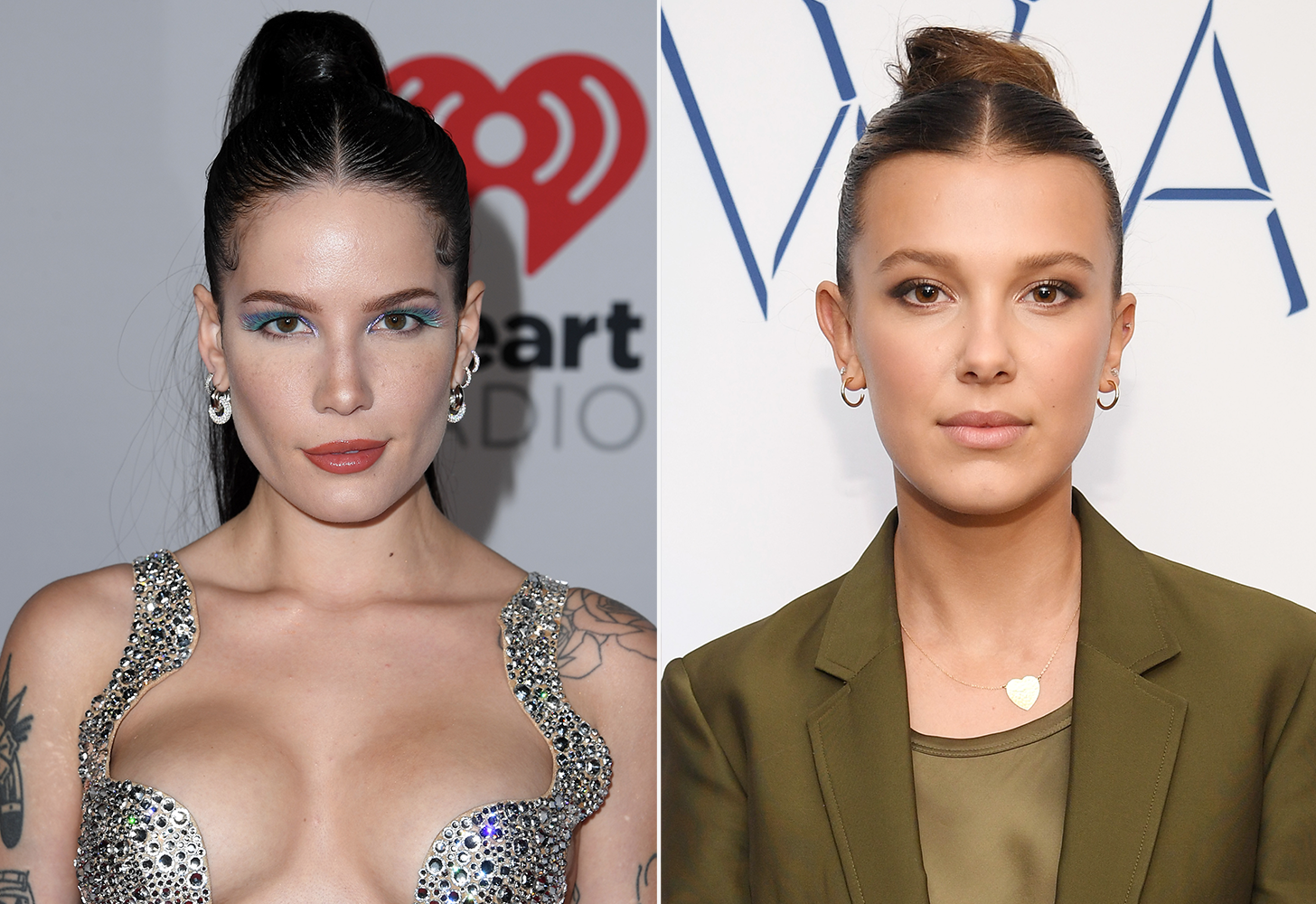 Image Source: Getty / Steve Granitz / Filmmagic and Getty / Dimitrios Kambouris
Halsey is currently on the "Love and Power" tour in the US despite being struck with a number of health issues, including endometriosis and a series of autoimmune diseases. They are also making their acting debut alongside Sydney Sweeney in a new film titled "National Anthem". With their career going from strength to strength and a lot of time taken up being a mum, it's no wonder the Halsey biopic is delayed. But one thing's for sure: when it does get underway, we'll be first in line.
Image Source: Getty / Todd Owyoung / NBC / NBCU Photo Bank