How Many Kids Does Jennifer Lawrence Have?
Jennifer Lawrence Says Her "Whole Life Had Started Over" When She Had Son Cy Maroney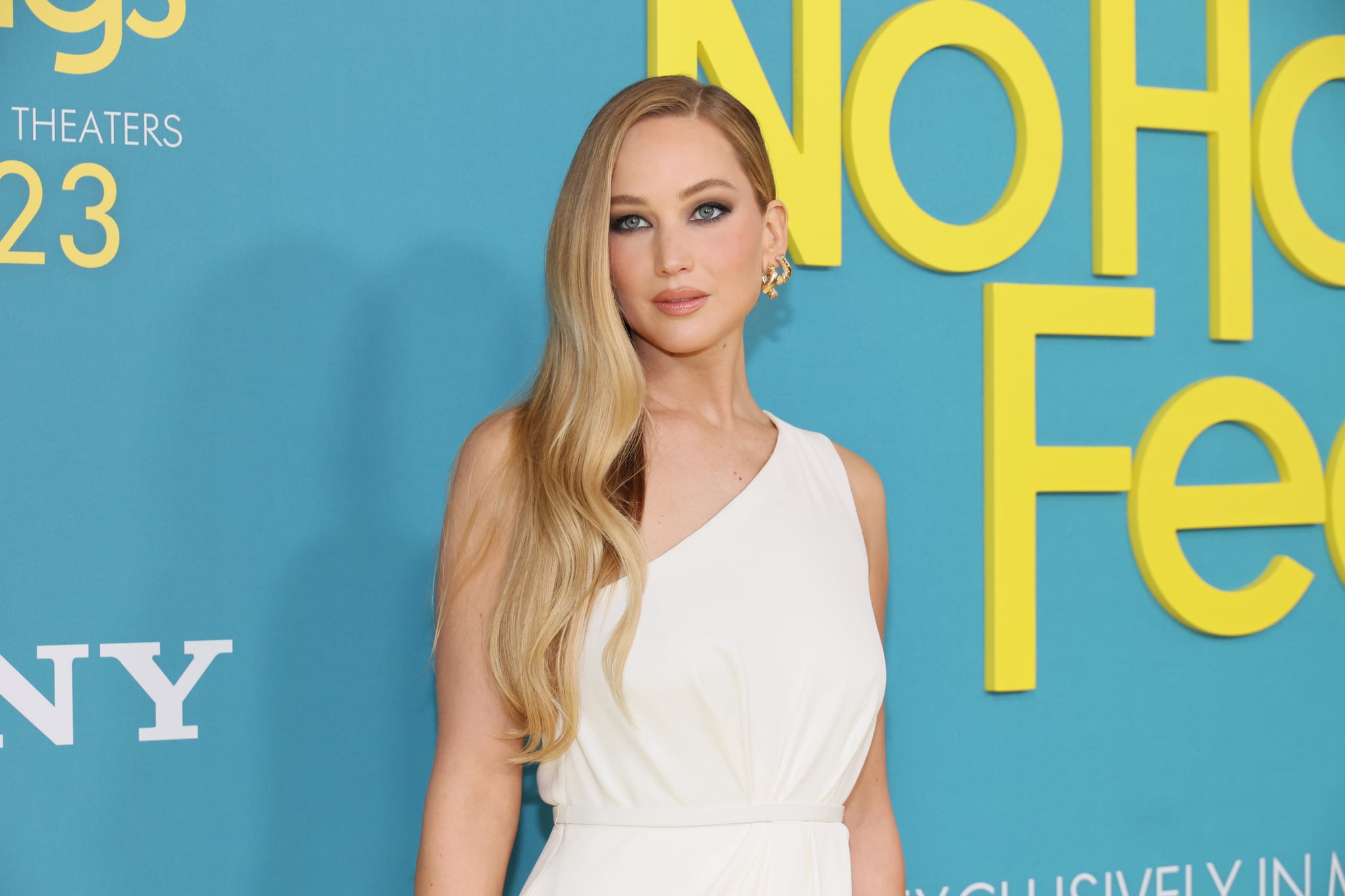 Jennifer Lawrence has a number of accolades under her belt. She is known for her work in a number of successful films, with credits including the Hunger Games film series, the X-Men franchise, "Silver Linings Playbook," "American Hustle," "Don't Look Up," and most recently, "No Hard Feelings," which is out in cinemas now. Among her many accomplishments, the Oscar-winning actor is also a mum to a son with husband Cooke Maroney, whom she married in October 2019 after dating for a little over a year.
Despite being a high-profile star, Lawrence is notably private about her personal life, and unlike many celebs, she doesn't have any public social media pages. This privacy extends to her child, Cy Maroney, whose name was revealed months after his birth in February 2022. Regarding privacy and parenting, the "Causeway" actor explained to Vanity Fair in a January 2022 cover story, "Every instinct in my body wants to protect their privacy for the rest of their lives, as much as I can. I don't want anyone to feel welcome into their existence. And I feel like that just starts with not including them in this part of my work."
If you're curious to learn more about Lawrence's son, keep reading!
Cy Maroney
Lawrence gave birth to her son, Cy Maroney, in early 2022. The news of the baby's arrival began circulating in April 2022 after People reported that the actor and Maroney were spotted walking with a pram. Later in May 2022, Lawrence phoned in during an episode of "The Ellen DeGeneres Show," at which point DeGeneres also confirmed the news by telling her, "Now I live next door to you, and I'm looking at you living in my house with a brand-new baby. . . . By the way, I do hear you sometimes talking to him, and it's really cute."
Lawrence herself didn't talk about her son or being a mother until she was featured in the Vogue cover story for the October 2022 issue. During the interview, she discussed her hesitations and fears about motherhood, saying, "It's so scary to talk about motherhood. Only because it's so different for everybody. If I say, 'It was amazing from the start,' some people will think, 'It wasn't amazing for me at first,' and feel bad. Fortunately I have so many girlfriends who were honest. Who were like, 'It's scary. You might not connect right away. You might not fall in love right away.' So I felt so prepared to be forgiving."
Despite the normal, initial feelings she experienced, Lawrence went on to reveal that she is head over heels in love with her son and that giving birth gave her a refreshing outlook on life. "The morning after I gave birth, I felt like my whole life had started over. Like, now is day one of my life," she explained. "I was just so in love. I also fell in love with all babies everywhere. Newborns are just so amazing. They're these pink, swollen, fragile little survivors. Now I love all babies. Now I hear a baby crying in a restaurant and I'm like, Awwww, preciousssss."