Lewis Capaldi's Music Career Worries
Lewis Capaldi Faces "Real Possibility" That he'll Need to Quit Music if Tourette's Worsens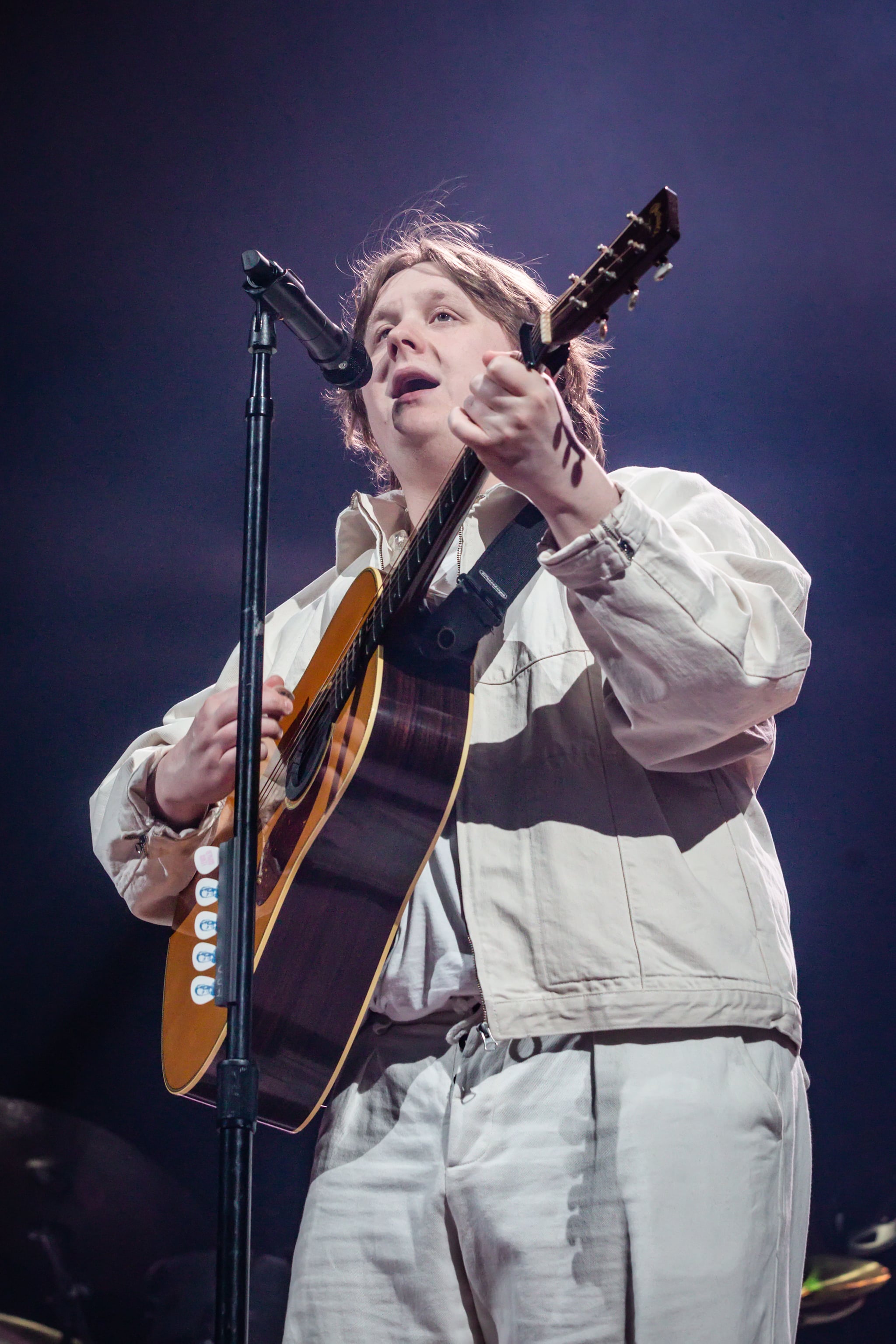 After his first single "Bruises" was released back in 2017, Lewis Capaldi has firmly cemented himself as a global talent. With a number 1 album, sold-out tours, and a healthy social media following thanks to his hilarious sense of humour, everything seems to be going right for the Scottish singer. But he has recently opened up about the impact his career is having on his health, following his recent Tourette's diagnosis, and why he might one day have to quit music all together.
"It's only making music that does this to me," the Brit winner told The Times on 2 April. "But if it gets to a point where I'm doing irreparable damage to myself, I'll quit. I hate hyperbole, but it is a very real possibility that I will have to pack music in."
The 26-year-old was recently diagnosed with Tourette's Syndrome - a condition, which causes those with the condition to "make involuntary sounds and movements called tics," as per the NHS. Although the star was initially relieved to be diagnosed with the condition, he told the outlet that the strain of performing can often pile up on top of his health issues, as evidenced during a concert in Berlin in Feb. which saw fans step in as he had a flare-up of Tourette's on stage. "The pressure of the job is the problem," he said. "The mammoth tours of enormous venues. The expectations upon me. That's surely anxiety-inducing for anybody, nevermind a huge hypochondriac like myself."
"[I]f it gets to a point where I'm doing irreparable damage to myself, I'll quit."
Capaldi continues to show his vulnerable side with his new Netflix documentary, titled "How I'm Feeling Now", premiering on 5 April. "I've never been more insecure in my life than I am now, and I think that's got worse the more successful I've got," he says in the trailer. While the film will follow how he has handled fame, his mental health, and touch upon his his dating life, it also shows his quick-witted personality.
Capaldi is not afraid to poke fun at himself, and recalled an awkward brush with Coldplay's Chris Martin following his St.Patrick's Day celebrations. After having a few too many drinks, Capaldi got home and decided to Facetime the "Paradise" singer. "Thank God he didn't reply," he told The Times. "I don't even know him. I met him once and he was sweet enough to put his number in my phone. He put it in as Chris Martin (Coldplay), as if I might forget who he is." Though he had a close call with the "Paradise" singer, who sent Capaldi "a long, lovely note back" after the missed video call, it was still enough to give him a bad case of hangxiety. "'If it's urgent, phone me, much love,' he wrote. Naturally I spent the whole day riddled with anxiety."
Joking aside, now Capaldi has his diagnosis and is learning to prioritise his health, we hope he finds a way to continue doing what he loves. Because it's very clear that the world loves him doing it.