Lily Allen Thought David Harbour was a Sexy Policeman
Lily Allen Thought David Harbour Was a "Sexy Policeman" When They First Met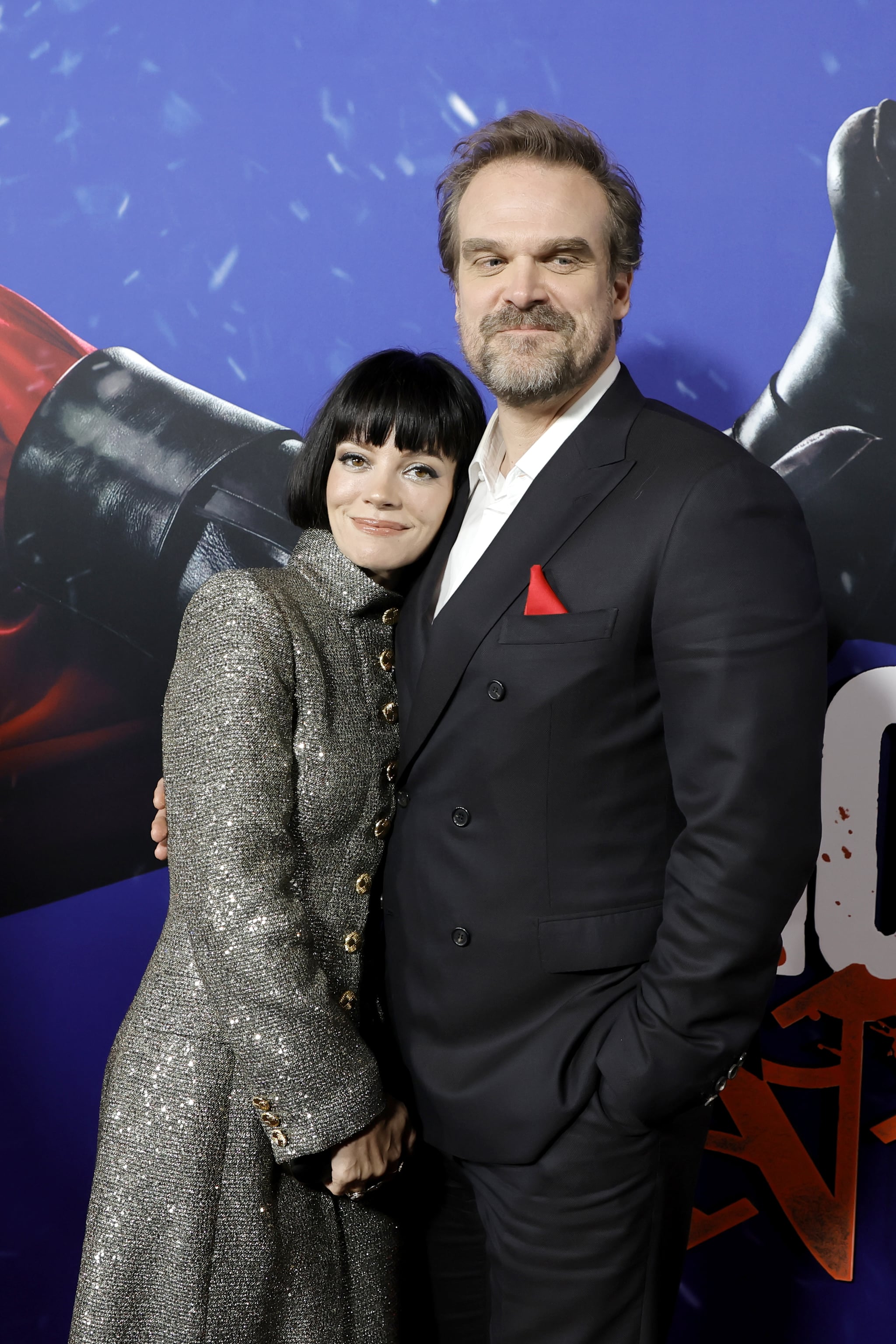 It would be easy to assume that popstar-turned-actor Lily Allen and her "Stranger Things" actor husband, David Harbour, would have known of each other before they embarked on their first date. But you'd be wrong. Allen confessed on "The Jonathan Ross Show", airing on 1 April, that she had no idea who Harbour was, had never watched the Netflix show (where had she been?!), and actually thought he was a policeman.
The couple met on celebrity dating app, Raya, but Allen wasn't taking her swiping seriously. "It was the first time I'd been on this dating app. I was scrolling through and landed on David's profile and pressed accept," she says. "I didn't know who he was. I thought he was just like a sexy policeman from a reality TV Show. He was wearing a policeman's uniform. It was a still from "Stranger Things". I'd never seen "Stranger Things"."
When they did eventually meet in real-life — at fancy London restaurant, The Wolseley, no less — their attraction was most certainly there and their relationship blossomed. "I'd say it was pretty instant actually. He was sitting underneath a clock. It was a little bit like that moment in "Titanic", when he [Jack] turns around under the clock. It was a little bit like that for me," she adds. The couple went on to get married in September 2020 in Las Vegas, and now reside with Allen's two daughters in Brooklyn, New York.
Allen, who is four years sober, is starring in Sky's "Dreamland", her debut TV acting role, following her theatre stint in "2:22 A Ghost Story" in London's West End. "I kind of took [the theatre] job on because I was full of self-hatred at the time. [I was telling myself] 'This will be a disaster, I'll hate it, the reviews will be horrendous' and I'll be able to be like, 'Yes you are a piece of s***'. But actually it was really brilliant and it sold out. I got an Olivier nomination!" she says.
As for her music career, she admits its on hold right now, but never say never. Following her return to Glastonbury last year where she took to the stage with Olivia Rodrigo, which she says was "really, really amazing", she got the bug and booked time into a studio. Don't get too excited, though, as she's not putting any of that music out. She did get brownie points from her kids though, who are big Rodrigo fans. As the "Smile" singer has banned her own music in the house, they had no idea of her previous success. She says: "In the car on the way back, Marnie looked at me, and went, 'Are you kind of popular then?' She was like, 'What, in the charts?' And I was like, 'Yes. . .'" Just wait until they are old enough to listen to her hits!
"The Jonathan Ross Show" airs on Saturday, 1 April at 9.40 pm on ITV1 and ITVX