Meghan Markle, Prince Harry at 2023 Women of Vision Awards
Meghan Markle Gets Support From Prince Harry and Her Mum as She's Honoured at Award Ceremony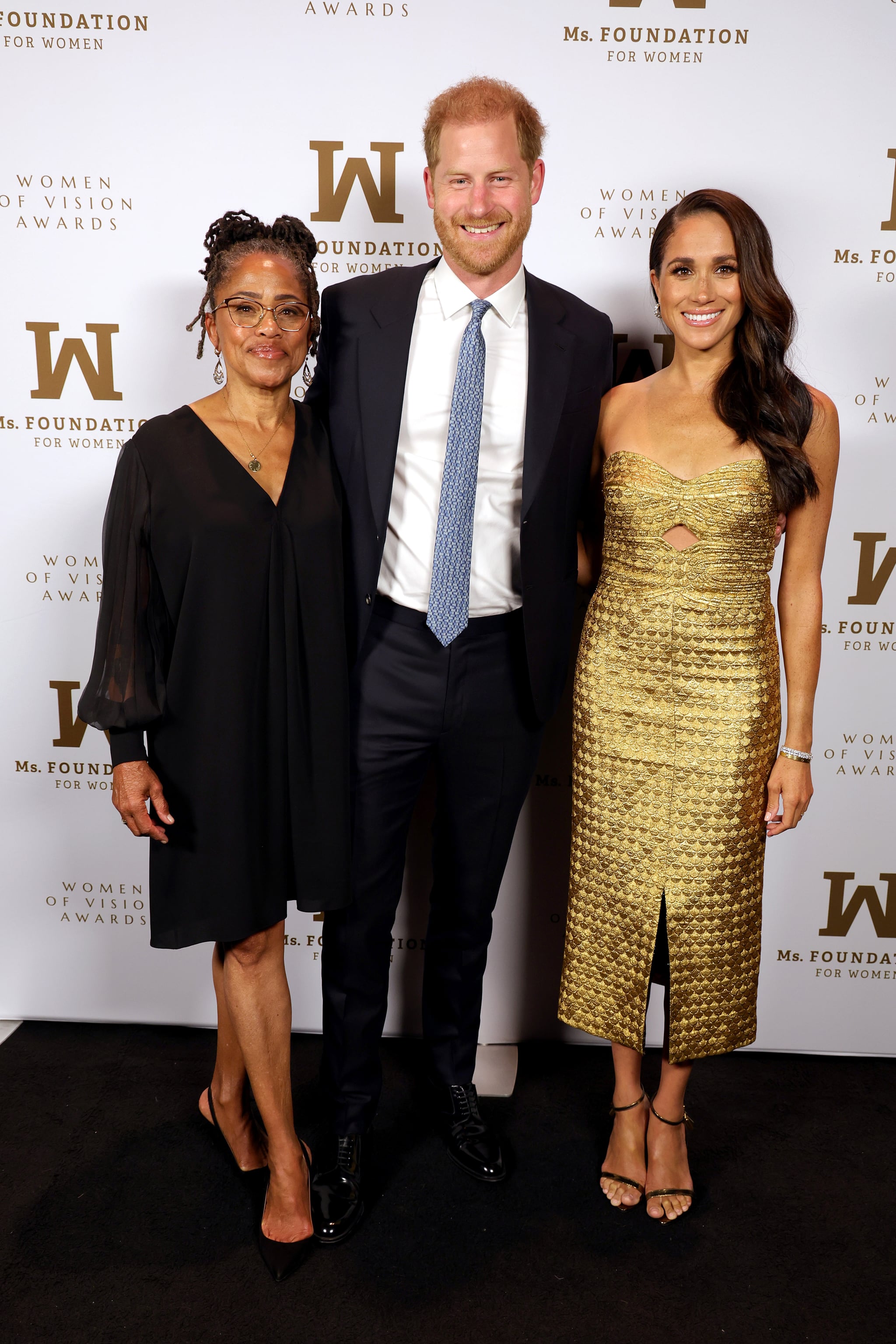 It was a family affair as Meghan Markle was honoured for her advocacy work at the 2023 Women of Vision Awards: Celebrating Generations of Progress & Power in NYC, hosted by the Ms. Foundation for Women. Markle was joined at the event by her husband, Prince Harry, as well as her mother, Doria Ragland, at the May 16 event.
The duchess of Sussex wore a gold strapless cocktail dress for the event, while her mother opted for a black, pleated dress, and Harry a simple suit and tie.
Markle was announced as a 2023 Women of Vision honouree back in April, and was named "for her global advocacy to empower and advocate on behalf of women and girls," according to a press release. In the press release, the president and CEO of the Ms. Foundation, Teresa C. Younger, said Markle and the other 2023 honourees "are incredible leaders and we are grateful to be able to shine a light on their many accomplishments and tireless work on behalf of gender and racial equity across the country and the world."
During the ceremony at the Zeigfeld Ballroom on Tuesday, Gloria Steinam — who co-founded the Ms. Foundation — presented Markle with the award. "Thank you for this truly special honour," she said in her speech.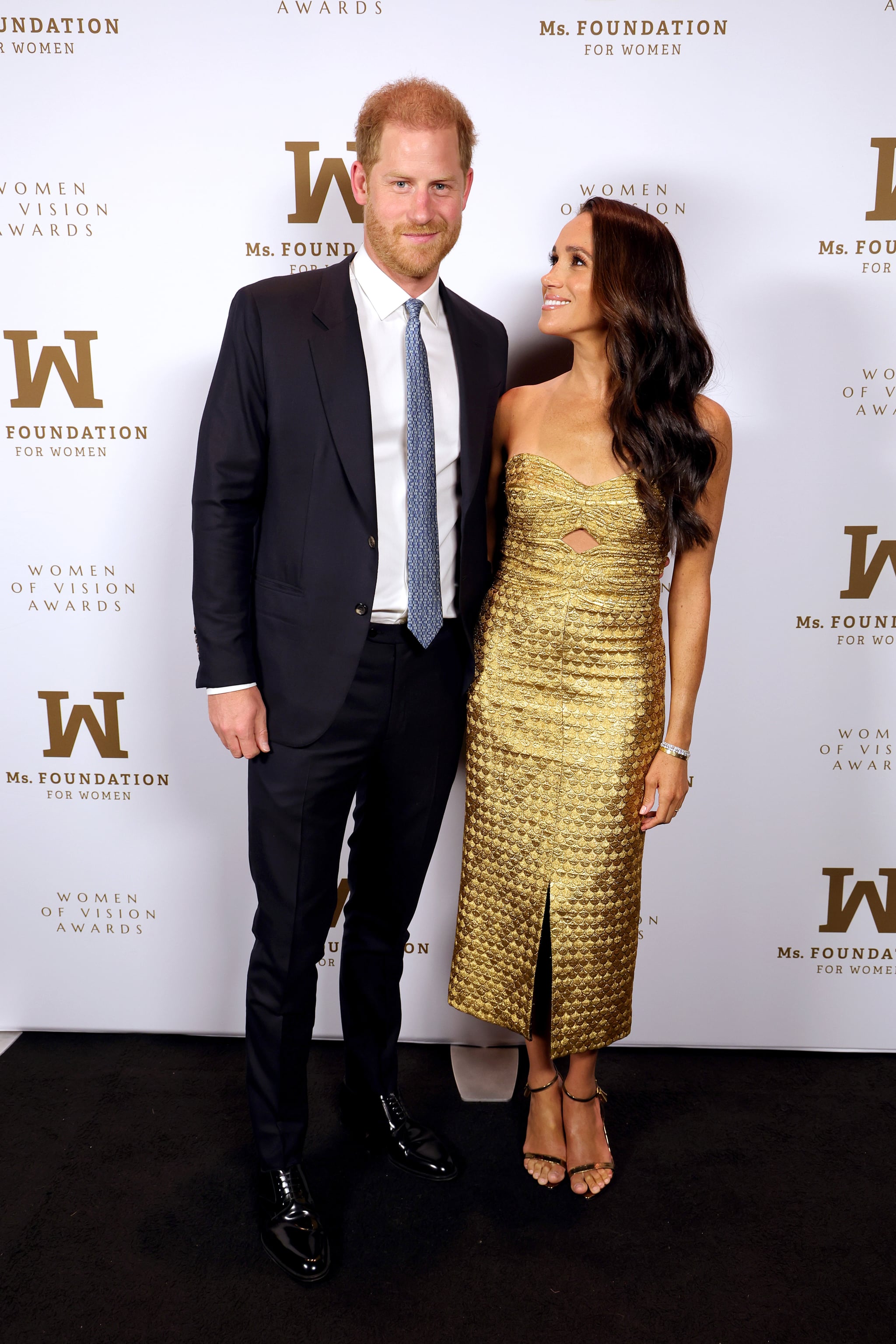 Harry and Markle were recently continents apart as the former travelled back to London to celebrate his father King Charles III's coronation. The prince was at Westminster Abbey for the formal ceremony, while Markle remained in the US with the couple's two children, the older of which — Prince Archie — was celebrating his birthday.
The decision for just Harry to attend the coronation comes as he and Markle remain at odds with the rest of the royal family, especially following the release of his memoir "Spare." In the book, and in associated press interviews, Harry has been candid about the rift with his family, and brother Prince William in particular.