Melissa Barrera Captivates With Dance in New "Carmen"
Melissa Barrera Proves She Can Take on Any Role in the New Dance-Filled "Carmen" Adaptation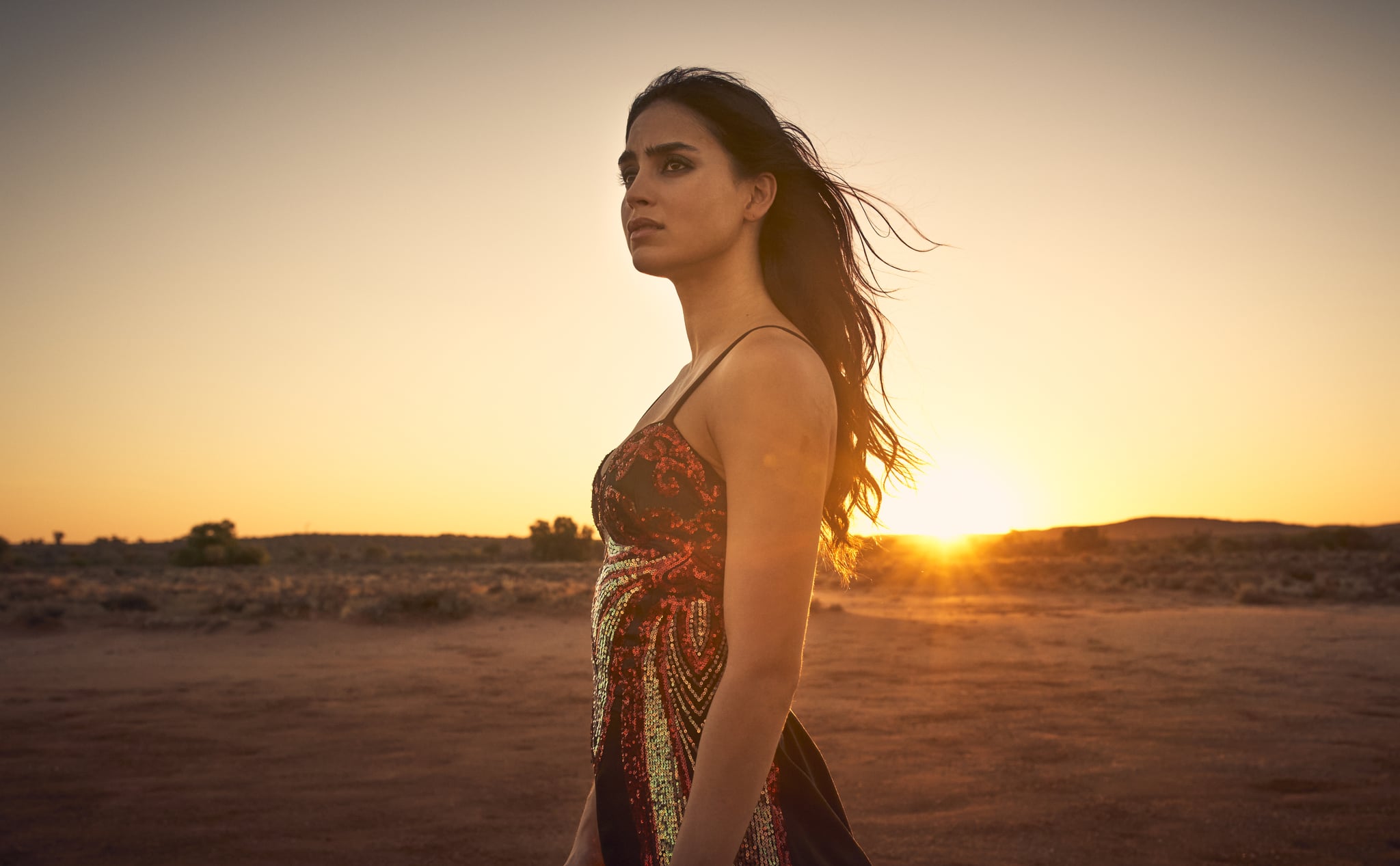 There's a scene in French choreographer-turned-director Benjamin Millepied's adaptation of George Bizet's 1875 opera "Carmen"(out now in theatres) in which Masilda (played by Spanish actress Rossy de Palma) tells Carmen (played by Mexican actress Melissa Barrera), "Dance. Dancing will heal."
In the 10-minute scene that takes place halfway through the film, there's dialogue, there's tears, there's shared laughs, there's joy, and there's of course, dancing. If there's one scene in the film that really embodies both Millepied's genius in creating an entirely new genre out of this classic adaptation as well as Barrera's ability to transform herself into any role, it's this one. It plays out like visual poetry (carried by Nicholas Britell's brilliant score and songs by Mexican iconic singer Julietta Venegas), making it distinct from your typical musical or dance feature. Barrera flows between ballet, flamenco, and interpretative dance so seamlessly, she hardly needs dialogue for the audience to understand all the emotions her character is carrying. The film's score, along with the movements, indeed feel like poetry — and Carmen's dance moves serve as the lines of this poem. It's a narrative tool that sets this feature apart from any other musical or dance film before it.
There's another reason Millepied's "Carmen" is in a category all its own. There have been many adaptations of George Bizet's 1875 opera "Carmen" — from Francesco Rosi's film adaptation to the 2002 "Carmen: A HipHopera" starring Beyoncé — and most of them have remained true to the original story. But this film deviates from the classic narrative.
In this recent adaptation, Carmen isn't a Spanish femme fatale. She's a young Mexican woman who flees her home country and dangerously crosses the US border to escape the cartel that killed her mother. Unlike previous adaptations, the dialogue switches back and forth between Spanish and English, which makes it feel a lot more authentically aligned with the story's characters. Barrera, who is fully bilingual, is also no stranger to singing and dancing — her breakout Hollywood role was in Lin-Manuel Miranda's film adaptation of the Broadway musical "In the Heights." But her dream-like dance sequences instantly transport viewers; with no dialogue in these scenes, the delicate yet tenacious motions her body makes do all the storytelling.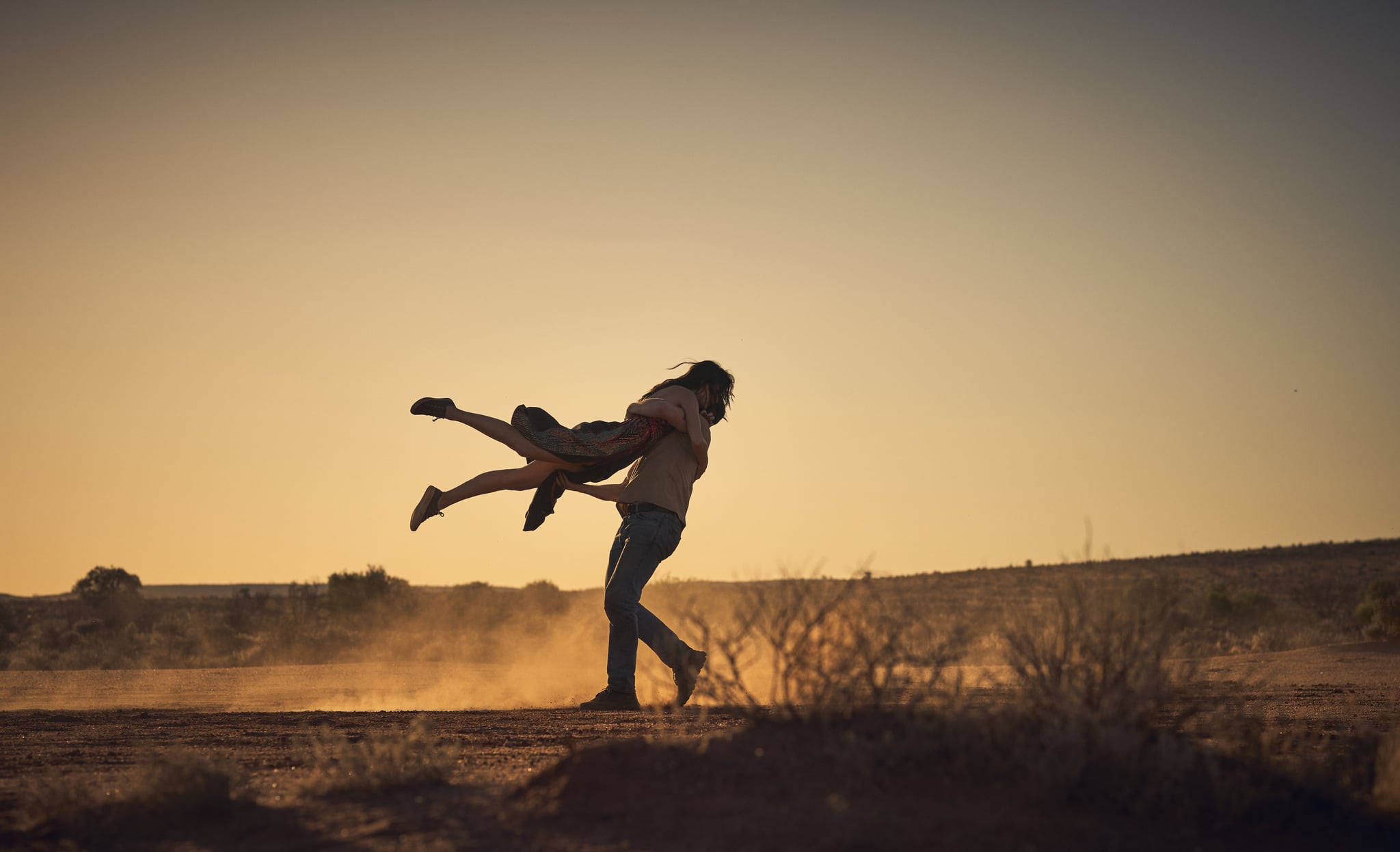 Barrera started filming "Carmen" a year and a half after filming "In the Heights," during the summer of 2019. "I felt like it was recent enough for me to not feel completely like a tree trunk and immovable," she tells POPSUGAR. "Obviously, I have some dance experience because as part of the musical theatre program at NYU, I had to take dance classes. And when I was younger and doing musical theatre, I also had to dance, so I know I can pick up choreography and I know that I'm coordinated and that I can move. "
But Barrera wanted audiences to believe when watching the film, that she is a trained dancer — even though she's not. Her discipline in achieving that goal is part of what makes her particular Carmen so extraordinary.
"Her language is dance," Barrera says of her character. "That's how she expresses herself and that's how she communicates basically. [It's how] she vents and lets go of all the things that she has bubbling up inside. It's how she stays alive."
While crossing the border, a young and fearless Carmen comes across a US Marine veteran tormented with PTSD named Aidan (played by Paul Mescal) after a lawless volunteer bodyguard viciously murders two other immigrants in her group. To flee a deadly standoff, the two escape together to Los Angeles in search of Carmen's deceased mother's best friend Masilda, the owner of La Sombra nightclub. This is where we see Carmen really come alive.
"Ben's whole thing was the dancing has to feel like an extension of the storytelling and it's not a typical musical in that sense."
"Ben's whole thing was the dancing has to feel like an extension of the storytelling and it's not a typical musical in that sense. With 'In The Heights,' we're breaking out into song and dance on the street and then the bodega and you're suspending disbelief because you know that this is a musical and that doesn't happen in real life unless it's like a flash mob," Barrera says. "And here, when we're dancing, we're actually dancing. There are performance numbers in here, but you're [also] seeing the characters processing things as they're dancing even if they're not talking or singing."
That's extremely clear in a sensual, dream-like dance sequence between Carmen and Aidan in the middle of the desert on their way to Los Angeles. We also see this type of motion play out in a fight scene, and then in the film's tragic ending.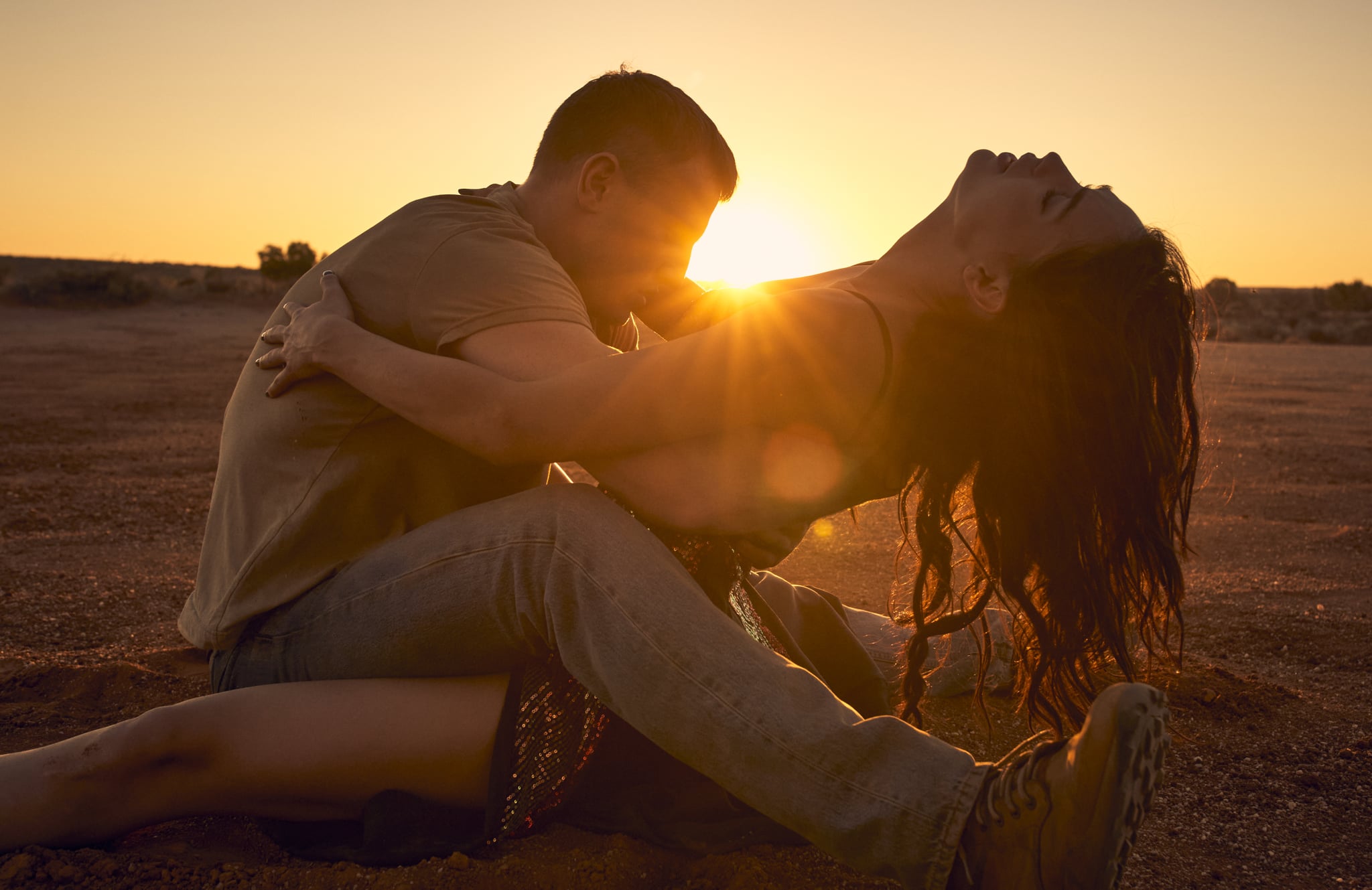 "There's a lot of magic in the movie. There's a lot of magical elements and mysticism and some of the scenes — like the moonlight scene and the sunset duet at the end — are whatever you think they are," Barrera says. "It's a dream sequence, a fever dream, a wish that this is what we're doing instead of this harsh reality. In the moments that the stakes are so high, that's when sequences come to life where it metaphors what they are going through."
Barrera has proven her chameleon acting abilities, especially in her most recent projects. Following her breakout roles as Lyn in STARZ's "Vida" and Vanessa in "In The Heights," Barrera has taken on a number of complex roles — including Chama in the indie film "All the World is Sleeping," Liv in the Netflix series "Keep Breathing," Julie in the psychological thriller "Bed Rest," and Sam Carpenter in the "Scream" reboots. Her gift of being able to dive into the trauma of a character and somehow connect it to her own is precisely what contributes to her genius as an actress.
"I want people to allow themselves to go on this journey."
"I want [viewers] to be moved. I think that's what I want in anything that I do. I want people to allow themselves to go on this journey," Barrera says. "And I think specifically for this movie, it can be visceral experience if you allow yourself to go on this journey . . . if you decide that you're in it for the ride and you allow yourself to be run over by this movie because that's how it feels like, then it may tug at your heartstrings and make you feel lots of things."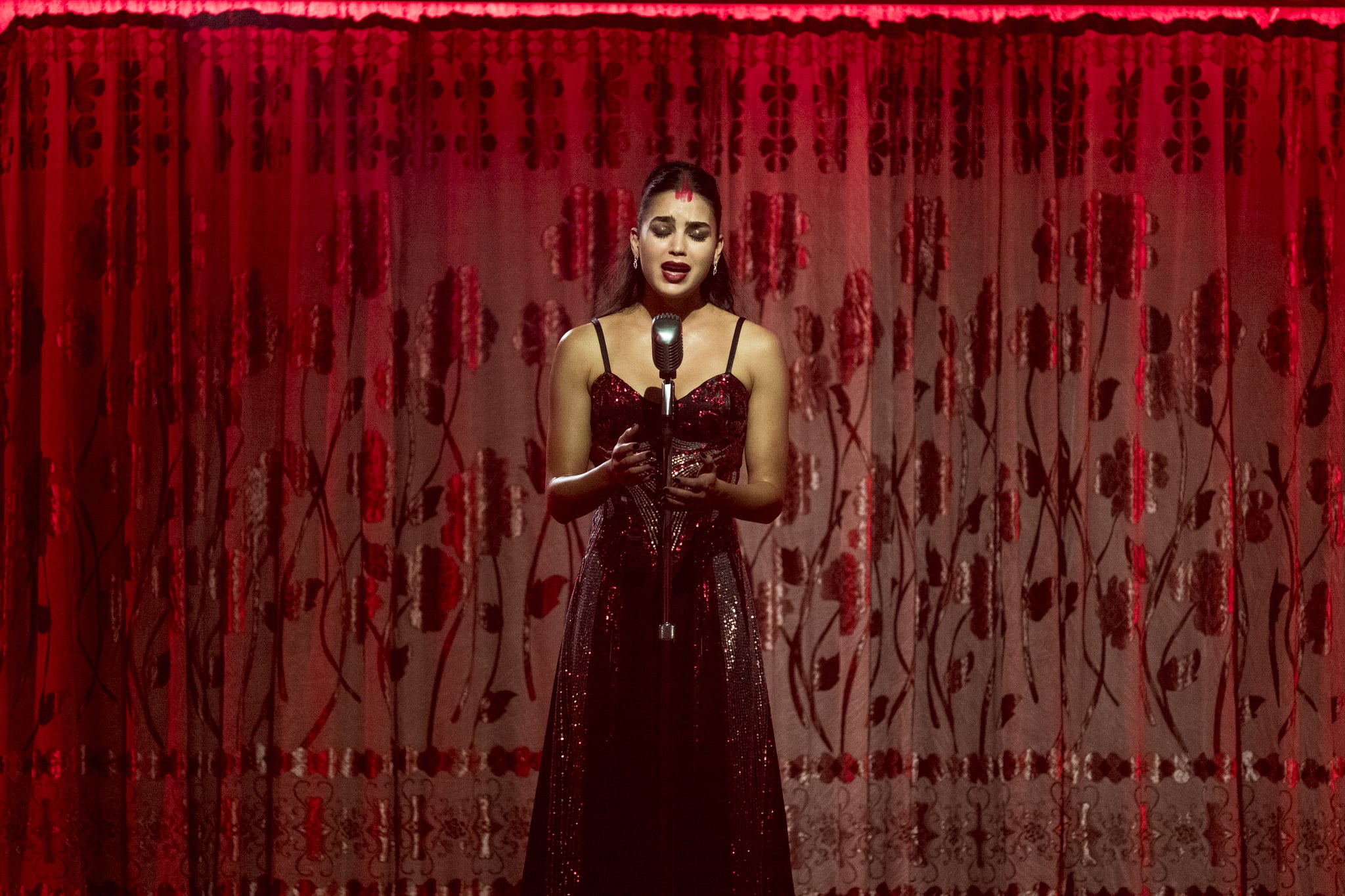 With every project, Barrera comes out a different woman, and with "Carmen," she's finally seeing what we've all been seeing throughout the course of her career. She's an actress who is willing to challenge herself for the role and that includes honing her dance and singing skills too.
"I think I learned that I am capable of so much more than I give myself credit for," she says. "I did not think that I was going to be able to do some of the things that I do in this movie."