North West Draws Ice Spice on TikTok
North West Shares Her Surprisingly Accurate Drawing of Ice Spice on TikTok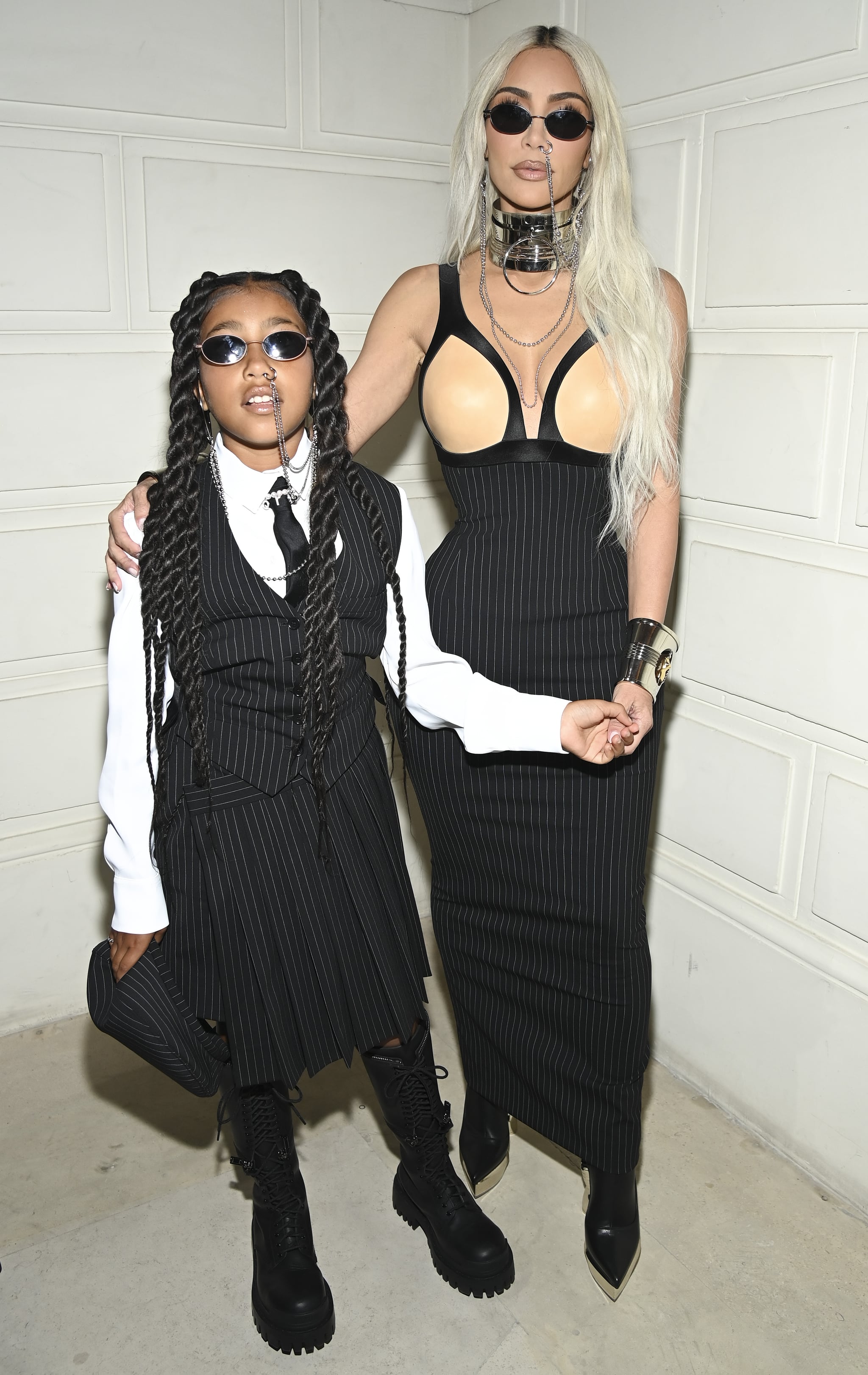 Image Source: Getty / Pascal Le Segretain
North West's latest TikTok is a literal work of art. In a video posted on Feb. 13, Kim Kardashian and Kanye West's oldest child together shared an impressive drawing of rapper Ice Spice. "Ice spice dupe," she wrote via the account she shares with her mom, playing Ice Spice's verse from "Boy's a Liar Pt. 2" in the background.
North started her impressive creative process with a reference photo pulled up on her laptop, sketching an outline with her pencil before shading in Ice Spice's facial features and adding more texture to her signature curly hair. North then went in with a mechanical pencil for additional details, holding up her final creation at the end and signing her name at the bottom.
Fans were blown away by the 9-year-old's talent, including Ice Spice herself, who gave E! News her candid reaction to the drawing. "That was so cute. Shoutout to Northie. I love her," the rapper said. Building her portfolio even further, North also showed off a similar pencil drawing of her grandmother Kris Jenner, nailing her side-swept bangs and winged eyeliner.
Although this is our most recent glimpse into North's work, she's definitely no stranger to art class. Back in 2021, Kardashian stirred up controversy after posting North with one of her oil paintings. Initially, some people voiced their scepticism, questioning whether North was truly responsible for the professional-looking landscape. This led Kardashian to fiercely defend her daughter's skills, explaining that North had been taking "a serious oil painting class" and spent weeks on her final masterpiece.
While these latest drawings are no painted mountain ranges, they're further proof that Kardashian has an artist on her hands. Scroll ahead to see North's art skills for yourself.