Prince Harry, Meghan Markle's Daughter Lilibet's Christening
Harry and Meghan's Christening For Princess Lilibet Included Tyler Perry and a Gospel Choir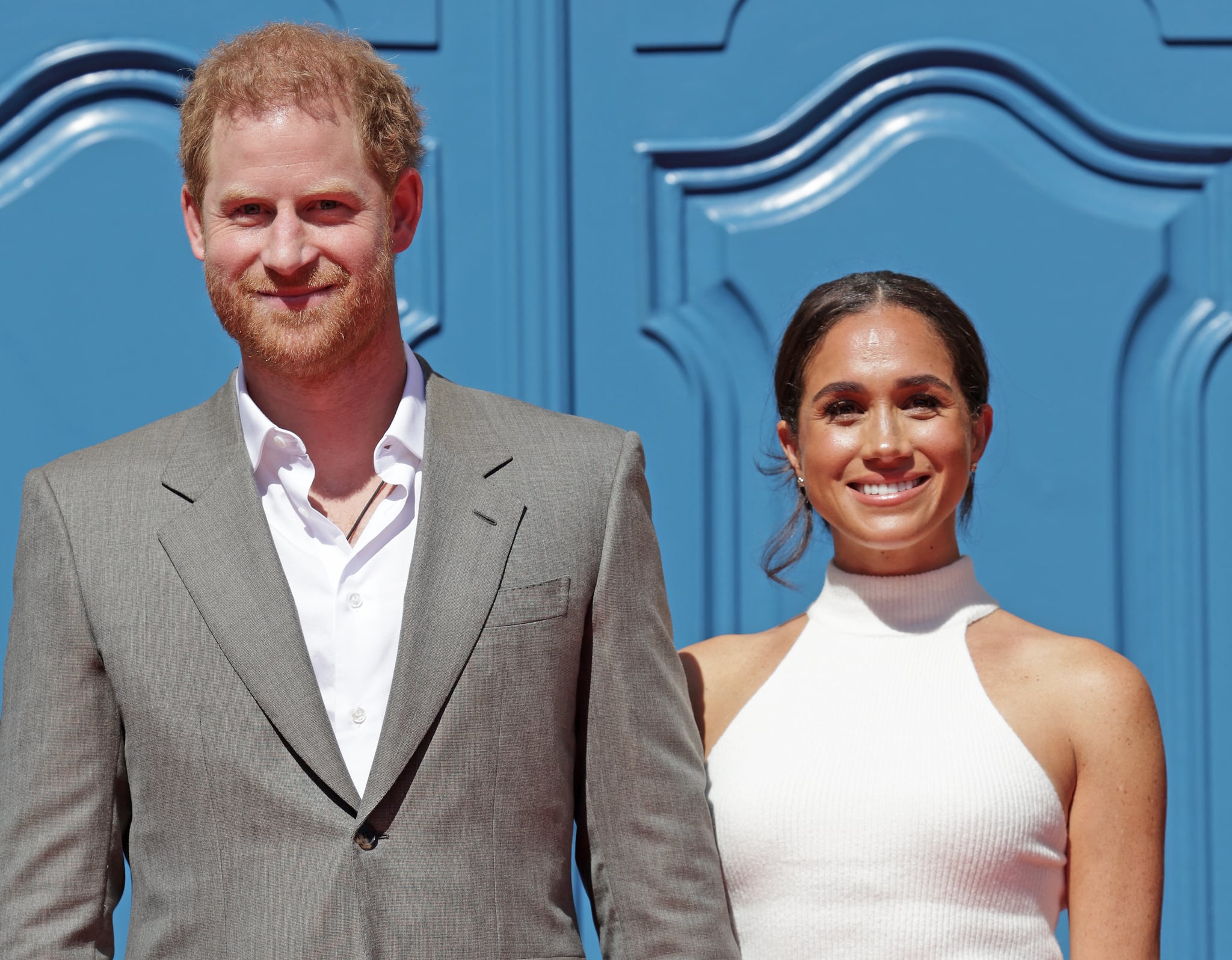 Prince Harry and Meghan Markle are celebrating a major milestone in Princess Lilibet's life. On Wednesday, People confirmed that the Duke and Duchess of Sussex had a small christening ceremony for their 1-year-old daughter at their home in Montecito, California.
A spokesperson for the couple told the publication that "Princess Lilibet Diana was christened on Friday, 3 March, by the Archbishop of Los Angeles, the Rev John Taylor." Royal contributor Omid Scobie also confirmed the news on Twitter, saying that "King Charles, Queen Camilla, Prince William, Princess Kate were invited but didn't attend." POPSUGAR reached out to Harry and Markle's rep for comment but did not immediately hear back.
It's worth noting that the Sussexes' statement to People marks the first time that Harry and Markle have officially referred to their daughter as a princess. She and her 3-year-old brother, Archie, were afforded the royal titles of princess and prince when their grandfather, King Charles III, became monarch following Queen Elizabeth II's death in September 2022.
While the royal family was not in attendance at Lilibet's christening, according to People, there were around 20-30 guests present, including Markle's mum, Doria Ragland, Lilibet's godfather, Tyler Perry, and Lilibet's godmother. Following the ceremony, attendees reportedly enjoyed a fun afternoon filled with food and dancing, with Perry bringing a 10-person gospel choir that sang "Oh Happy Day" and "This Little Light of Mine."
Lilibet's christening comes just two months before Charles's coronation, which is set to take place on 6 May at Westminster Abbey in London. After months of speculation, it was recently revealed that Harry and Markle have been invited. A spokesperson for the Sussexes revealed to The Times on 4 March that Harry has "recently revealed email correspondence from His Majesty's office regarding the coronation." However, it's still unclear if the couple plan on attending. "An immediate decision on whether the Duke and Duchess will attend will not be disclosed by us at this time."