R. Kelly Found Guilty on All Counts in Sex-Trafficking Trial
R. Kelly Found Guilty on All Counts in Racketeering and Sex-Trafficking Trial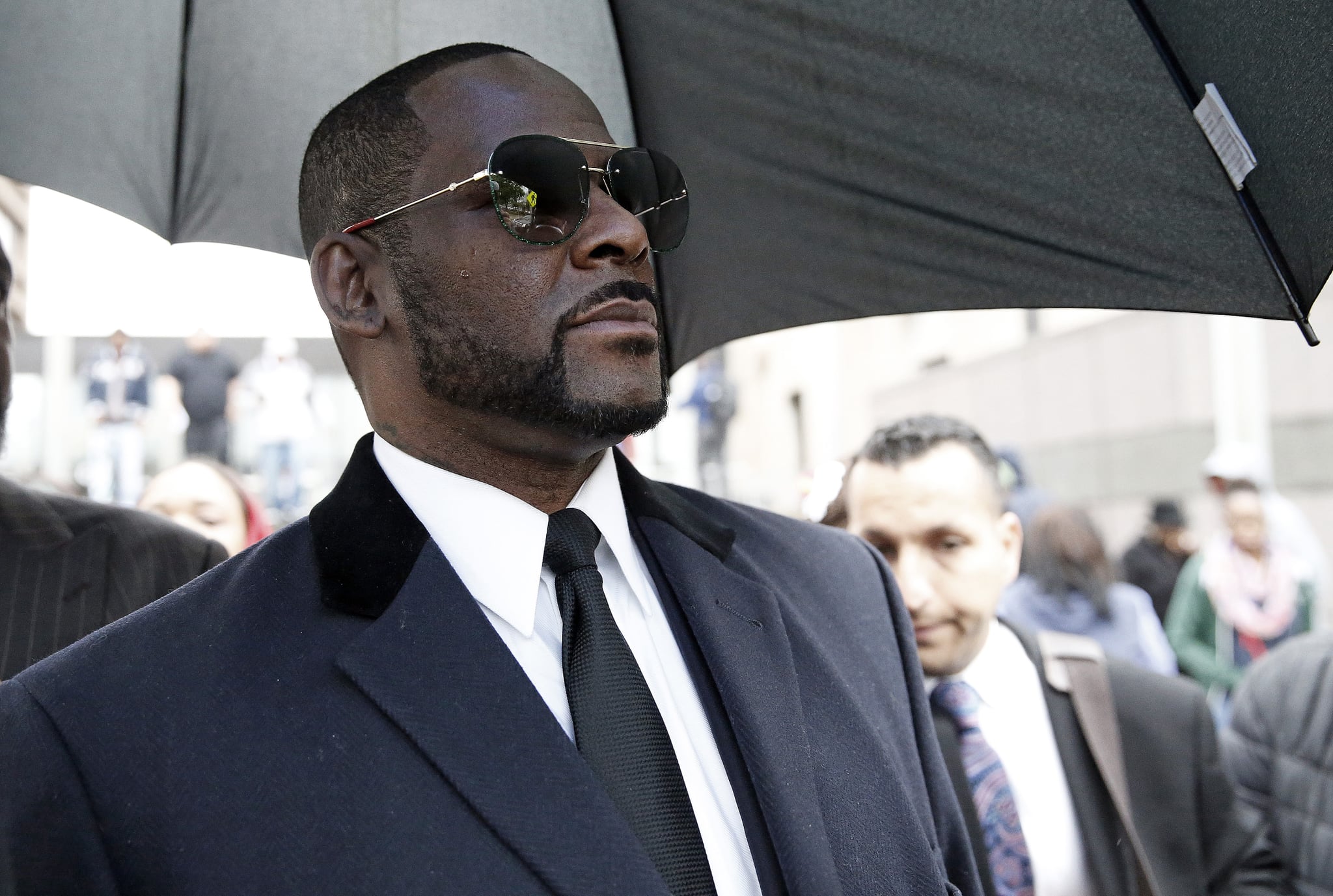 Following a decades-long scheme of sexual abuse against girls, boys, and women, R. Kelly was found guilty on Monday on all nine counts of racketeering and sex trafficking in his six-week federal trial. The charges involved six female victims, including the late singer Aaliyah who married R. Kelly when she was just 15 years old in the 1990s. In the New York trial — which began on 18 Aug. — R. Kelly denied the allegations against him and pled not guilty to all charges, including human trafficking, racketeering, child pornography, kidnapping, and forced labour. R. Kelly also opted not to take the stand during the trial.
The trial set out to prove that not only did the defamed singer have a long history of predatory behaviour, but he also had a team of people enabling his abuse for years. "The musician turned predator allegedly used his stardom to coax some victims into nefarious sex acts while certain members of his enterprise calculatingly facilitated the aberrant conduct," said special agent Angel Melendez following R. Kelly's 2019 indictment. "R. Kelly believed he could fly, but it will be justice to see his oppressive wings clipped." According to The New York Times, upon his sentencing hearing — which is scheduled for May 4, 2022 —R. Kelly could spend the rest of his life in prison.
R. Kelly is also facing cases in other states, including state and federal charges in Illinois. His Chicago trial, which was put on hold until the conclusion of the New York trial, is set to resume at a later date.
Image Source: Getty / Nuccio DiNuzzo