Rihanna Wishes A$AP Rocky Happy Father's Day
Rihanna Says A$AP Rocky and Son RZA "Stole My Whole Heart" in Sweet Father's Day Tribute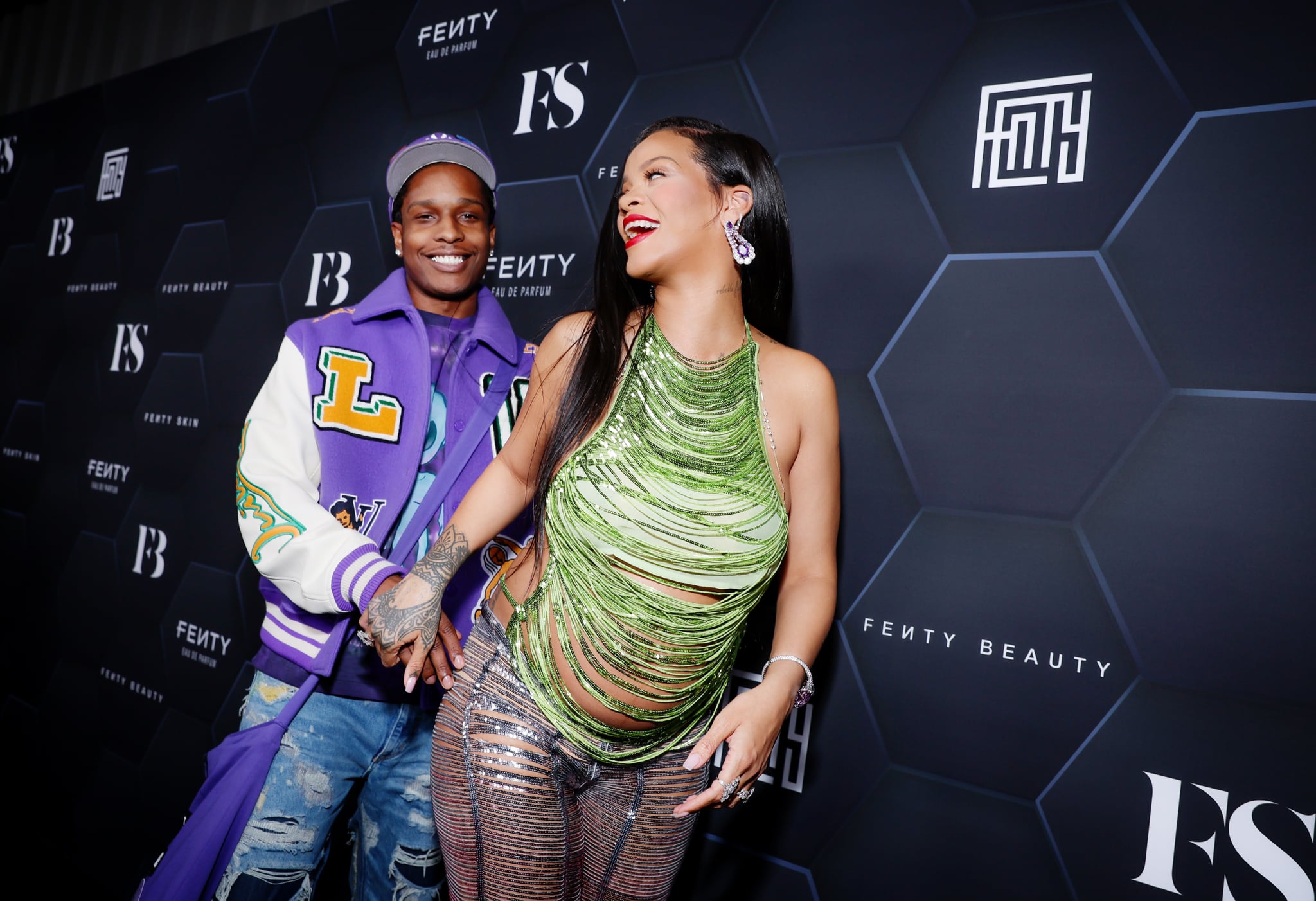 Rihanna and A$AP Rocky still have love on the brain as they celebrate their growing family. The couple, who are expecting their second child together, showed each other love this past Father's Day by posting sweet tributes on Instagram on 18 June. In honour of his special day, Rocky shared a series of photos and videos featuring his expectant girlfriend and their 1-year-old son, RZA — including a snap of the rapper holding RZA while kissing Rihanna's baby bump. Rocky captioned the post, "EVERYDAY FATHERS DAY ❤️."
Rihanna, who's pictured smiling in one of Rocky's photos with a sleeping RZA, left a sweet comment under her boyfriend's post. She wrote, "The Mayers boys stole my whole heart! Happy Father's Day nerd."
Rocky and Rihanna seem to be enjoying parenthood together, as evidenced in one of Rocky's Instagram videos. In the fourth slide of his Father's Day post, Rihanna jokingly says, "This is so sad," referring to her baby bump as she turns to the side. Rocky then playfully says, "I see, girl, poke it out! We matching too," as he pats his own stomach.
News about the pair's second baby broke on 12 Feb., when Rihanna subtly revealed her pregnancy during her epic Super Bowl halftime show performance. Since then, the two have shared small insights into their family life — from public outings with their son to their family's March British Vogue cover.
"We're best friends with a baby," Rihanna told the publication when asked about her and Rocky's parenting dynamic. "We have to be on the same page, but we've always kind of had that in our relationship. Everything changes when you have a baby but I wouldn't say it's done anything but made us closer."
She also raved about Rocky and RZA's relationship. "Their connection is undeniable," Rihanna said. "The second Rocky makes eye contact with him he is on fire. The whole thing they say about sons and moms, it's a myth. Sons and fathers is crazy. I realised that the validation that you really need as a boy is from your father."