Stormzy's Madame Tussauds Figure Pays Tribute to Glasto Set
Stormzy's Madame Tussauds Figure Is Finally Unveiled, and It Pays Homage to His Glastonbury Performance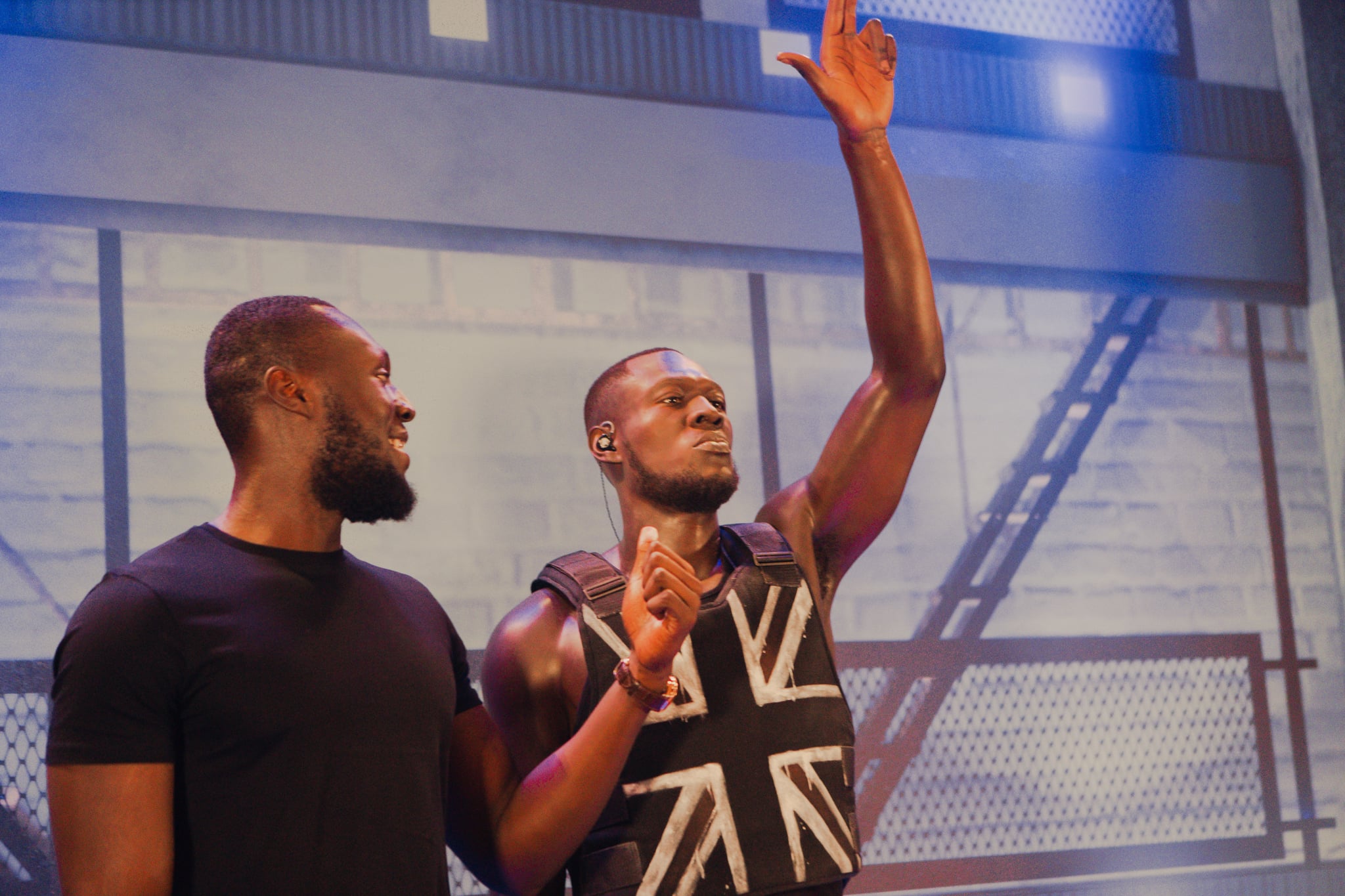 Rapper Stormzy has finally unveiled his very own wax figure in one of London's biggest tourist attractions, Madame Tussauds. On 26 July, the official Madame Tussauds Twitter account shared an adorable video of the rapper and his nephew visiting the statue for the very first time, and the result was the sweetest thing. His nephew was initially greeted by the statue when he realised that "Uncle Junior's not moving", before the real-life Stormzy popped out behind him.
Stormzy was then shown FaceTiming his mum, who totally misheard the words "Madame Tussauds" to be "BBQ sauce", which understandably left her pretty confused. The adorable video was shared on the rapper's birthday, and it felt like the perfect way to commemorate one of the UK's most influential names in music.
On the news, Stormzy said that "I'm proud, and I hope, when my fans see my figure, they feel proud too. I was told Madame Tussauds London wanted to make a figure of me just after I performed at Glastonbury, and it really felt like the icing on top of the cake. Growing up, going to school, we'd go to Madame Tussauds London all the time. For me to be there, it feels like, flipping heck, I'm going up in the world."
The figure was unveiled on 11 August, with an intimate ceremony filled with Stormzy's friends, family, and competition winners. "It was the easiest decision ever to have my figure styled on my Glastonbury performance and I'm so proud to be going into the Culture zone at Madame Tussauds London," Stormzy said of the figure. "For me to be who I want to be, and to achieve what I want to achieve, and leave my mark on this world, I need to tick these boxes. And having a figure at Madame Tussauds London was always a box I wanted to tick."
SUPERHERO 🌠 pic.twitter.com/moGVU4D30W

— Madame Tussauds London (@MadameTussauds) August 11, 2021