Can You Share Passwords on Disney Plus?
Disney+ Is Teaming Up With a Cable Company to Ban Password Sharing, and I'm Sorry, What?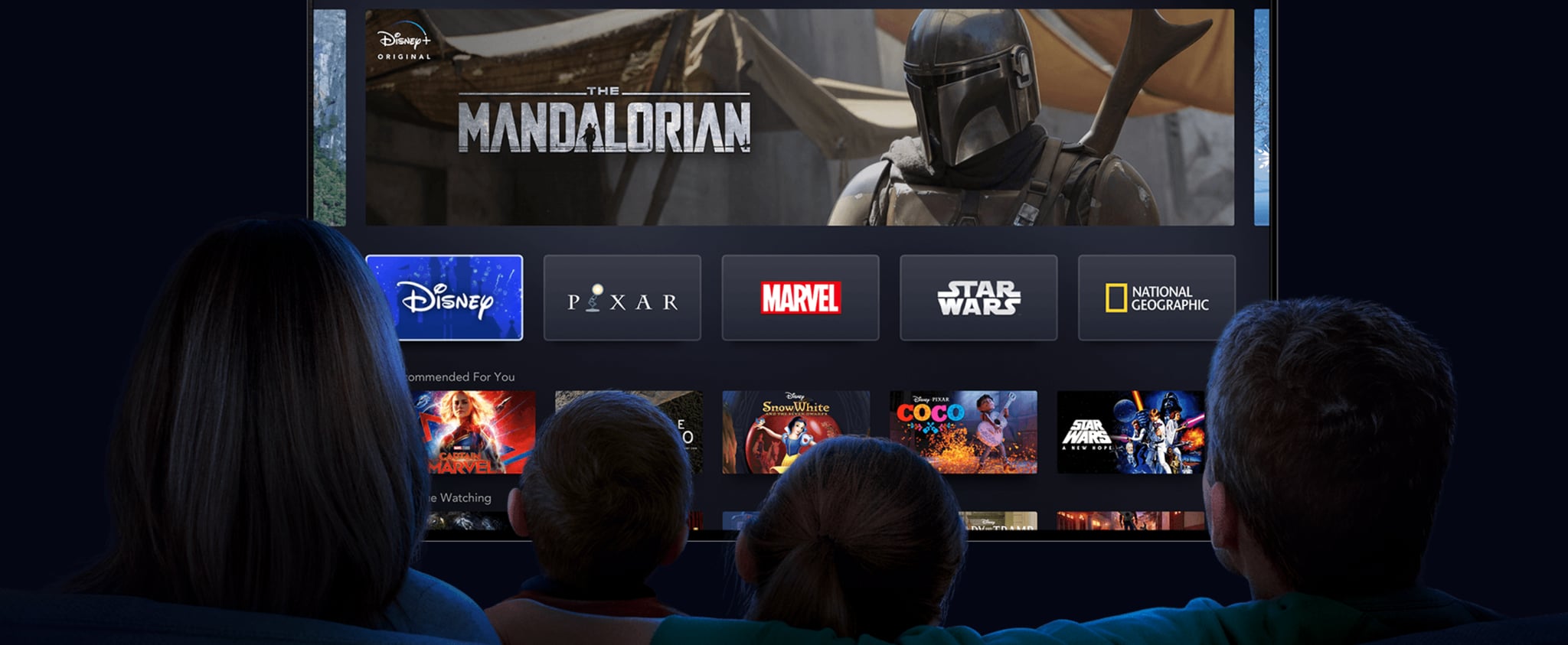 Since apparently Disney doesn't have enough money, the company is teaming up with Charter Communications to figure out a way to prevent you from using your ex-boyfriend's sister's best friend's password to watch movies and TV under its umbrella on Disney+. Great.
The news was shared in a press release in August, where the companies announced a distribution agreement for Disney-owned programming — ESPN+, Hulu, and of course Disney+, which launches in November. Said release also contains some information about their attempts to "work together on piracy mitigation," which is where sharing passwords is potentially going to get tricky.
"The two companies will work together to implement business rules and techniques to address such issues as unauthorized access and password sharing," the release said. Later on in the announcement, Tom Montemagno, executive vice president of programming acquisition for Charter, echoed the statement with his own quote:
"This agreement will allow Spectrum to continue delivering to its customers popular Disney content, makes possible future distribution by Spectrum of Disney streaming services, and will begin an important collaborative effort to address the significant issue of piracy mitigation."
As far as how Disney and Charter plan to combat password sharing between families and friends, Ars Technica's Jon Brodkin suggests they might "track the IP addresses of users signing in to its services, and Charter could match those IP addresses to those of its broadband customers." Because the Republican-controlled Congress axed broadband privacy rules in March 2017, Charter can share its customers' private browsing data. (You hear that? It's the sound of VPNs firing up all over the country.)
With the gajillion other streaming services that are popping up seemingly every week — Apple TV+, HBO Max, etc. — this might be something we'll have to get used to in the coming months. But for now, feel free to continue using your aunt's dog's foster mom's password to watch The Handmaid's Tale. Let's enjoy this relatively inexpensive streaming bliss while we still can.