Catherine Hardwicke Talks About Directing Twilight
Catherine Hardwicke Talks About Twilight's Legacy and the Importance of Female Directors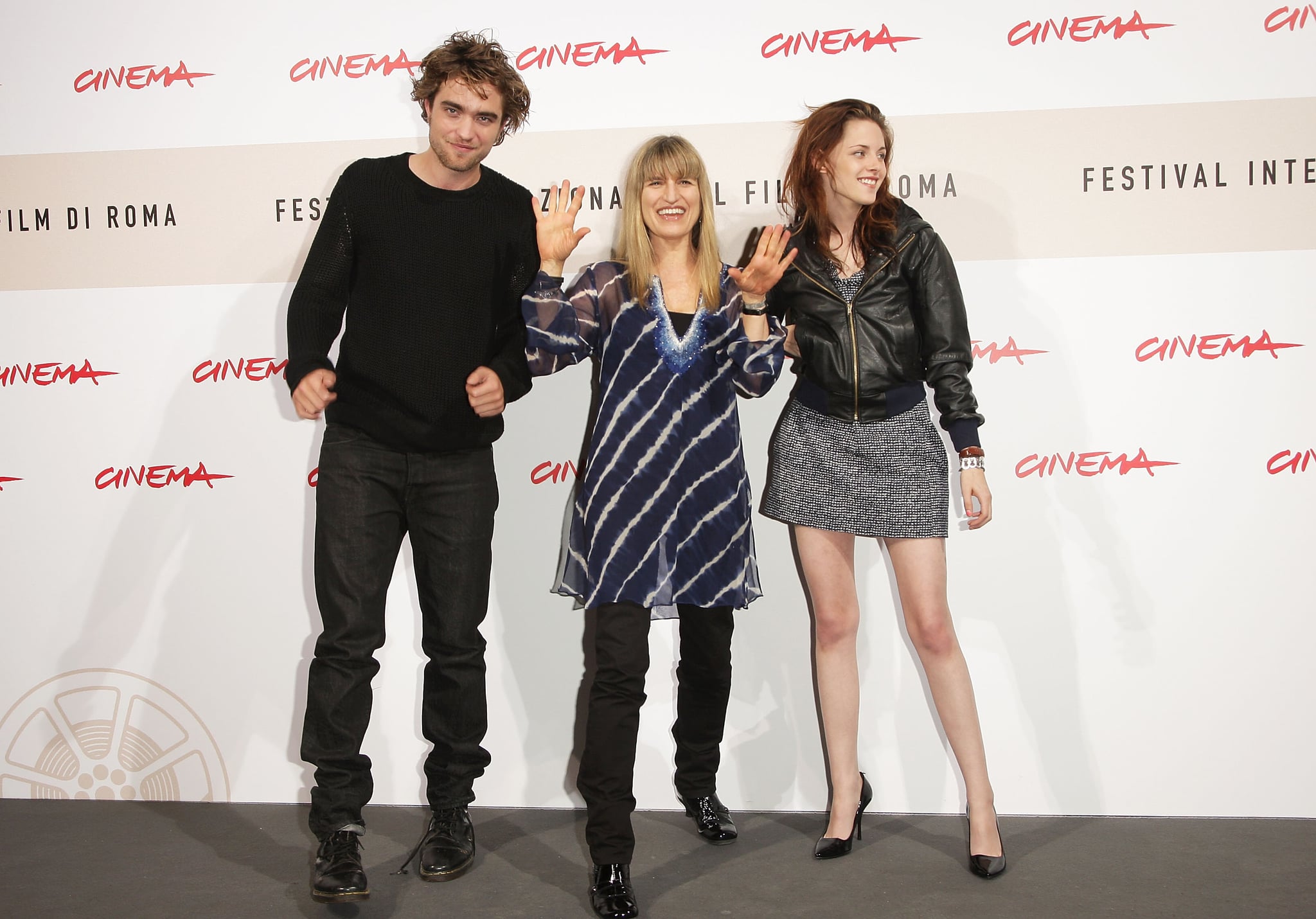 Image Source: Getty / Franco Origlia
It's hard to believe that it's been 10 years since Twilight hit theatres. Not only did the 2008 film help jump-start the careers of Robert Pattinson and Kristen Stewart, aka Edward Cullen and Bella Swan, but it also helped paved the way for many other book-to-movie adaptations. Ahead of the film's monumental anniversary, POPSUGAR had a chance to talk with director Catherine Hardwicke about how it all began, the film's legacy, and the importance of female directors in Hollywood. See what she had to say ahead.
POPSUGAR: What made you want to sign on to this film? Were you a fan of the books?
Catherine Hardwicke: So, I was given the script at Sundance when I was a juror in 2007. A bunch of scripts, five scripts, were from Summit; they were going to form this new company. There were like, 'Do you want to direct any of these? Would you like any of these scripts?' And actually, every script was really bad and I threw them all away. But then, I thought, 'Hey, that one about the vampire sounded kind of interesting. I wonder if it's based on a book?' They didn't even tell me that. So I went and bought the book, read it, and then I went to the meeting and I said, 'You have got to throw that script in the trash and we have to start over. We have to make it like the book.' They [originally] had FBI agents chasing Bella on jet skis. It went really kooky. I'm like, 'No. The book has something really special, that you really feel like you fell in love for the first time, and I want to see if I can capture that in a film.' Everybody was excited about the idea of going back closer to the book and making something more true to the book. So that's how it kind of started.
PS: Wow. That's really interesting. I know fans of the book were probably really excited about that, too. It would have been crazy to see it the opposite way.
CH: Oh, I know. It would have been insane. I think that it was going into development or something at Paramount. [People were like], 'We've got to make it more exciting. Girls don't go see movies.' People get all these theories in their minds, and then things kind of get distorted. So my goal was to just take it back to the essence.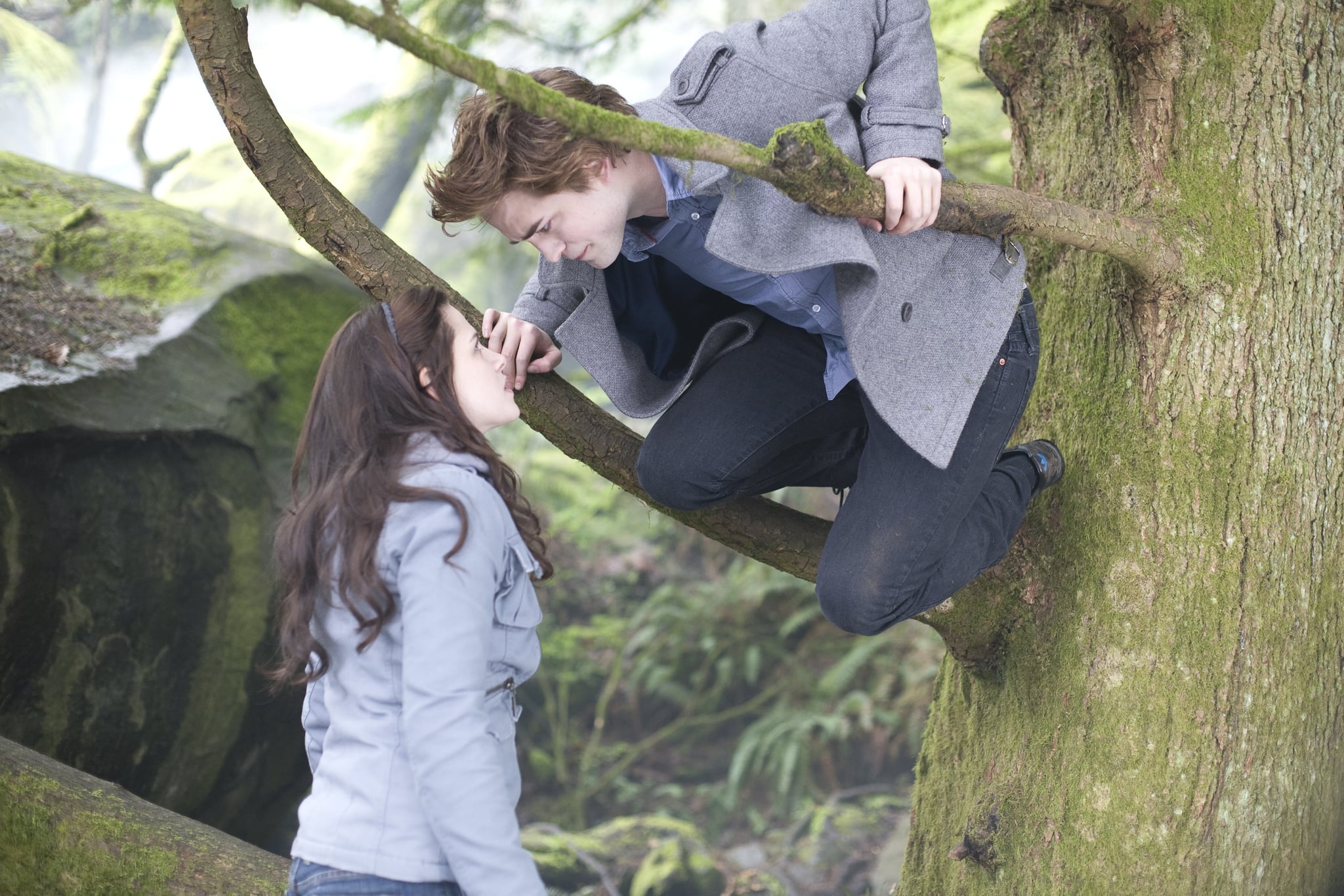 Image Source: Lionsgate
PS: That's interesting how you said that they were worried that women wouldn't go see the movie when this film was such a huge deal for women especially.
CH: Yeah, it's was eye-opener for the business to realise, because they kept telling me, over and over [that women wouldn't go see the film]. They said, 'The Sisterhood of the Travelling Pants had made $29 million, and that was the most successful book for girls. That's all this is ever going to make.' And then cut to opening weekend, [Sisterhood of the Travelling Pants] had made $29 million and we made $69, opening weekend alone. And then they said, 'Don't worry, everybody that wanted to see it probably already saw it. We're not going to make any more money.' Cut to $300 or $400 million, just on the first one. So that's pretty cool. It really shook up perceptions and, of course, paved the way for Divergent, The Hunger Games, and lots of other movies.
PS: Exactly. Like you just said, nobody thought it was going to make this much money, and it ended up becoming the highest grossing live-action film directed by a woman, which is incredible. And it helped pave the way for all of these other book adaptations. What was that like for you as the director?
"We're still not putting women behind the camera. We're starting to level the playing field a little bit, but we've got to get those chances. We've still got a long way to go."
CH: Well, it's a mixed blessing. Because all the next Twilight movies, and the Divergent series, and The Hunger Games, were all directed by men. They did not continue to get women behind the camera, which was a bit of a disappointment. Like, the person that launched this whole thing was a woman, and other women can do this, too. So, that was a little bit of a drag. Then, of course, it's awesome what Patty Jenkins did with Wonder Woman. But you still look at a lot of films and television shows like Big Little Lies, Sharp Objects, The Girl on the Train, and so on that are still written by women, about women, and directed by men. We're still not putting women behind the camera. Statistically it has been shown that the more women sit behind the camera, the more women invest in front of the camera — composers, sound makers, and everything. So, we're starting to level the playing field a little bit, but we've got to get those chances. We've still got a long way to go, and I'm excited to be part of it, for sure.
PS: When you signed on to this project, did you think that it would amount to all this success? I know you said you had all these people whispering in your ear, saying it wasn't going to, but did you think that it was going to become such a big deal like it did?
CH: Well, I knew that there were fans of the book. And I knew that as we were making the movie, more and more people were getting excited. Stephenie [Meyer] was obviously writing another book, and the fan base was growing. It was kind of like a perfect storm because we announced that we were shooting the movie, and we'd put out the photographs of what the cast was going to look like, and then more people would buy the books. And then more would buy the books and get excited about the movie. It was all fueling itself, which was great. It was basically turning into this crazy perfect storm that no one could predict it would have been as successful. The opening weekend, on Thursday, they said, 'Hey, if we make $30-something, we're going to be so happy. Anything with a three.' Well, we made $69 [laughter]. People just didn't know it was going to happen. So that was pretty neat.

You can relive all the magic of Twilight when the film returns to the big screen on Oct. 21 and 23. In addition, Fathom Events and Lionsgate's Summit Entertainment are inviting fans to return to Forks, WA, for a special screening of the movie, which includes an introduction from Hardwicke and an exclusive sneak peek of the feature "Twilight Tour . . . 10 Years Later" from the upcoming Twilight4K Ultra HD home entertainment release.