Comment on Becca's Instagram After The Bachelor Finale
Let's Clap It Up For the Woman Who Gave Becca the ONLY Thing She Truly Needs After The Bachelor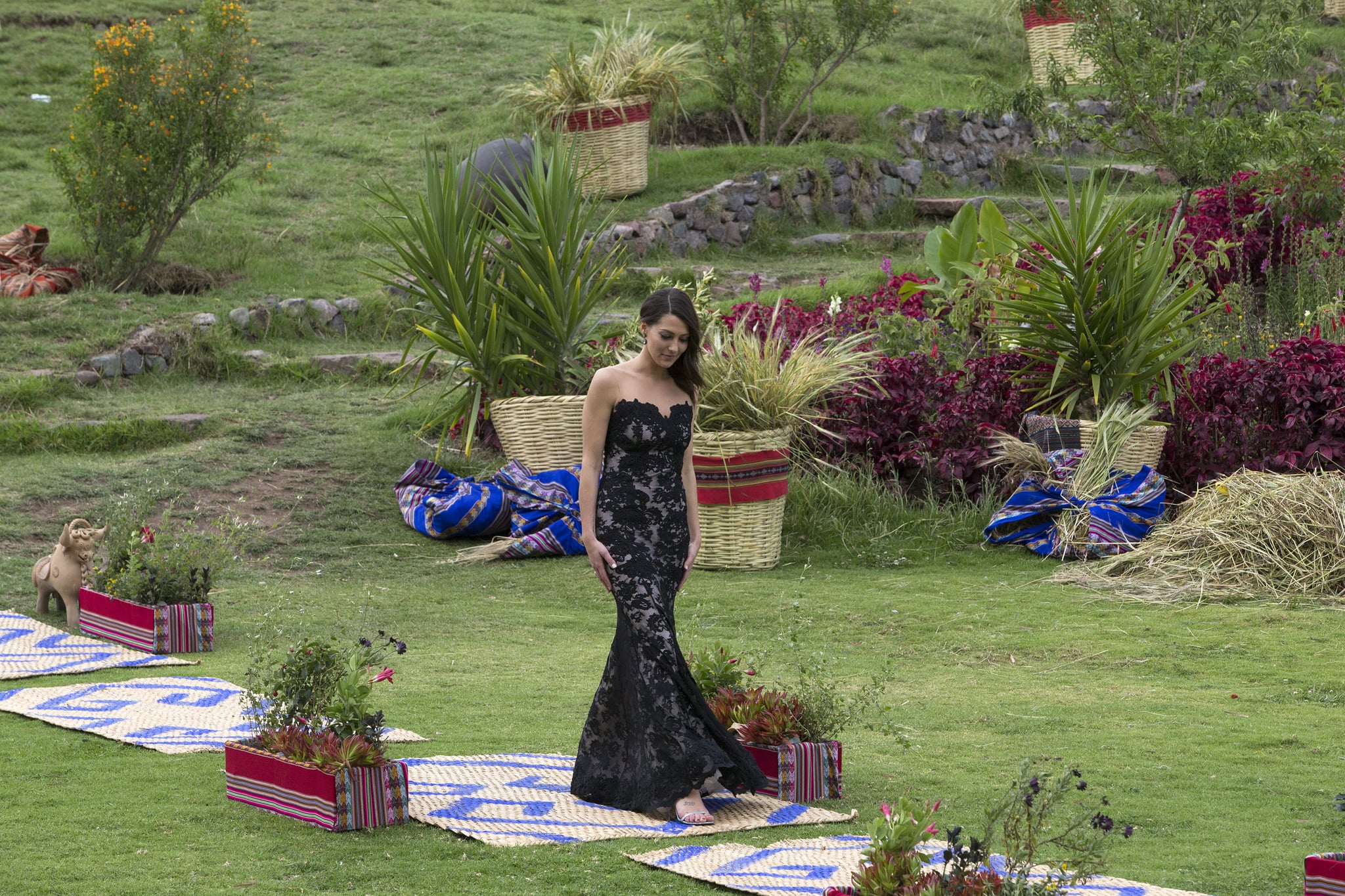 We're not sure if you heard, but some sh*t went down on night one of the The Bachelor's two-part finale. After Arie Luyendyk Jr. was dropping L-bombs on both Lauren Burnham and Becca Kufrin for weeks, we should've expected that the finale would be complicated. Although he ended up proposing to Becca on the show, viewers absolutely witnessed the drama Chris Harrison had promised when Arie sadly broke up with Becca because he couldn't stop thinking about Lauren. And here I am just stressing over what happens to that gorgeous engagement ring.
Although it seems like Becca is doing just fine without that ring and, erm, without Arie, one person on Instagram is providing the ultimate cure to her heartbreak: carbs. Reddit user pineapplessmoothie was just as disturbed by the finale as we were, and after digging through the kind words of support in Becca's Instagram comments, found someone who provided a recipe for banana bread. Because there are only so many "you deserve better than this" comments one can tolerate.
"I'm at a loss for words so I'm just going to post my favourite banana bread recipe instead," the Instagram user wrote. Reddit users commented on the shared photo with things like "I just pictured Becca in the kitchen mixing ferociously," but the truest comment of all was about the power of carbohydrates. "Saint Becca DOES deserve real carbs."
Saw this comment on one of becca's instagram pictures and thought we could all use it from r/thebachelor