Does Aunt Lydia Die in The Handmaid's Tale Season 2 Finale?
The Handmaid's Tale: Does Aunt Lydia Survive the Season 2 Finale? Here's What We Know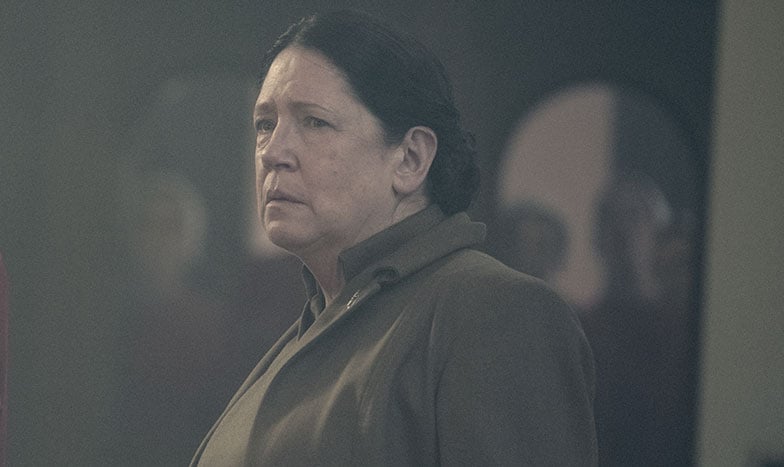 Warning: Big spoilers for the season two finale of The Handmaid's Tale below!
For a second there we'd deluded ourselves into believing that The Handmaid's Tale had used up all its truly shocking moments, which made the Hulu series's epic curveball in the season two finale all the more effective. In the final episode of the season, "The Word," a number of anxiety-inducing storylines play out: Serena faces serious repercussions for her decision to read the Bible in front of a panel of Commanders, June successfully gets her newborn daughter out of Gilead (but chooses to stay herself), and Emily makes a decision that just might come back to haunt her — or her fellow handmaids — in season three. Since we're still too frustrated over June's actions, let's discuss what Emily does for a hot second: does she kill Aunt Lydia, or nah?
As you might recall, Emily (played wonderfully by Alexis Bledel) finds herself alone with Ann Dowd's Aunt Lydia in the home of Commander Joseph Lawrence (Bradley Whitford). Seeing an opportunity, Emily plunges a knife into Aunt Lydia's back as she turns around, and then proceeds to kick her down a staircase. It's pretty brutal. (That being said, for anyone who's been watching the show from the beginning, it's hard to muster sympathy for the vile character.) Commander Lawrence then takes Emily away from the scene of the crime, so we never actually get to see what happens to Aunt Lydia, or if she survives.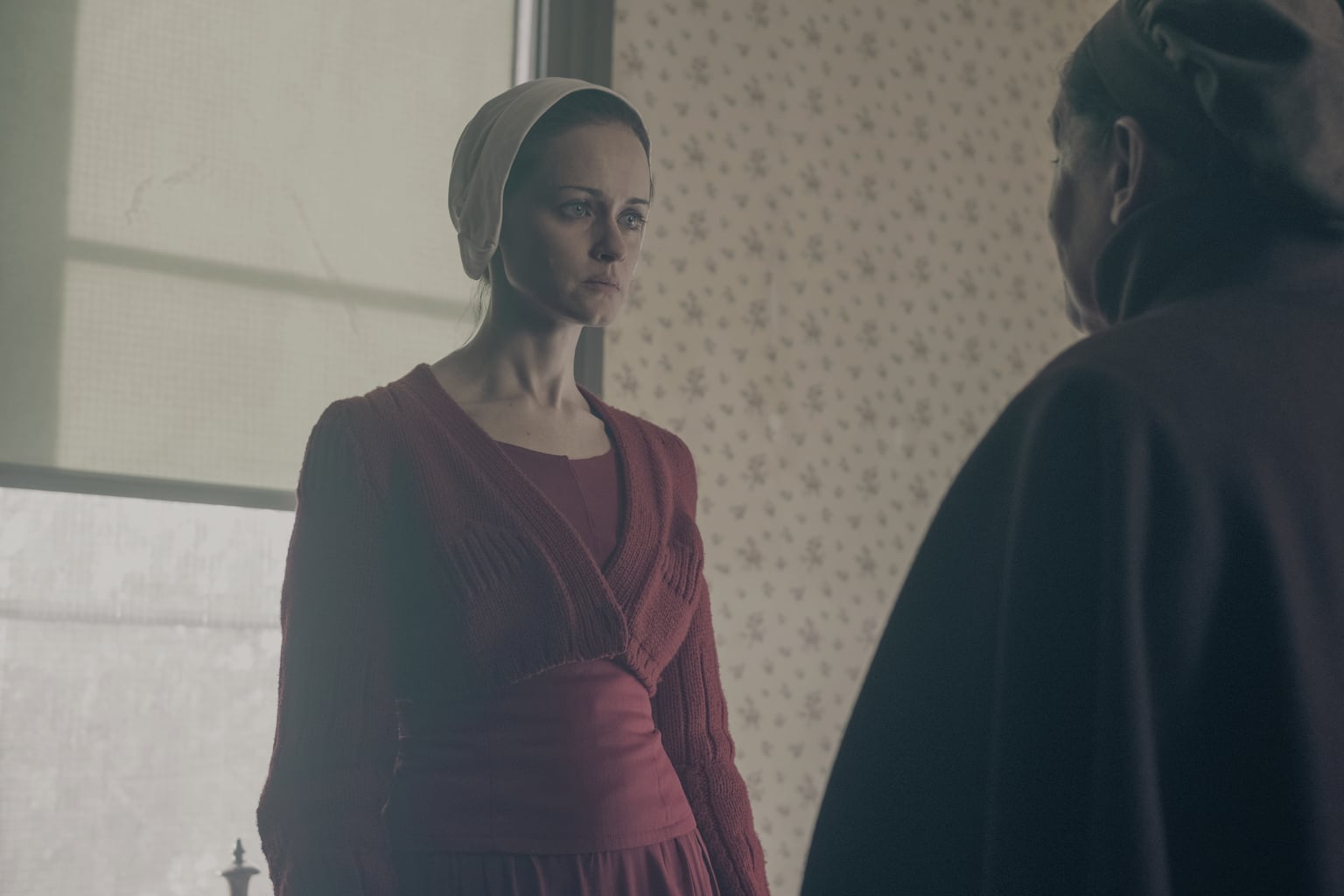 Fortunately we hopped on the phone ahead of the finale with showrunner Bruce Miller to get to the bottom of it. During the roundtable interview, Miller revealed that both Aunt Lydia — and Ann Dowd — are safe. "Aunt Lydia doesn't die," he confirmed with a laugh. "I don't think Aunt Lydia can die. I don't think there are forces in the world strong enough to kill Aunt Lydia. And by extension the incredibly strong, fabulous Ann Dowd, I think is with us for a long, long time as well."
Although Emily appears to be in the clear on her way to Canada with baby Nichole, her actions will linger in Gilead for episodes to come. "She's transformed by this event," Miller said of Aunt Lydia's mental state after the beating. "The fact that one of her girls . . . [She's been] thinking that there's a love between her and her girls, [and one] has literally stabbed her in the back. I think that that alters your workplace feelings on a day to day basis . . . so I think that in some ways, there are a lot of possible effects. But I think in her case, it makes her double down that she feels like she just wasn't strong enough in her discipline. So she, I think, has decided it's time to get tough."
The handmaids still trapped in Gilead, including June, better watch their backs.