Does Meghan Markle Get Married On Suits?
Suits Star Patrick Adams Explains How Meghan Markle Convinced Him to Leave the Show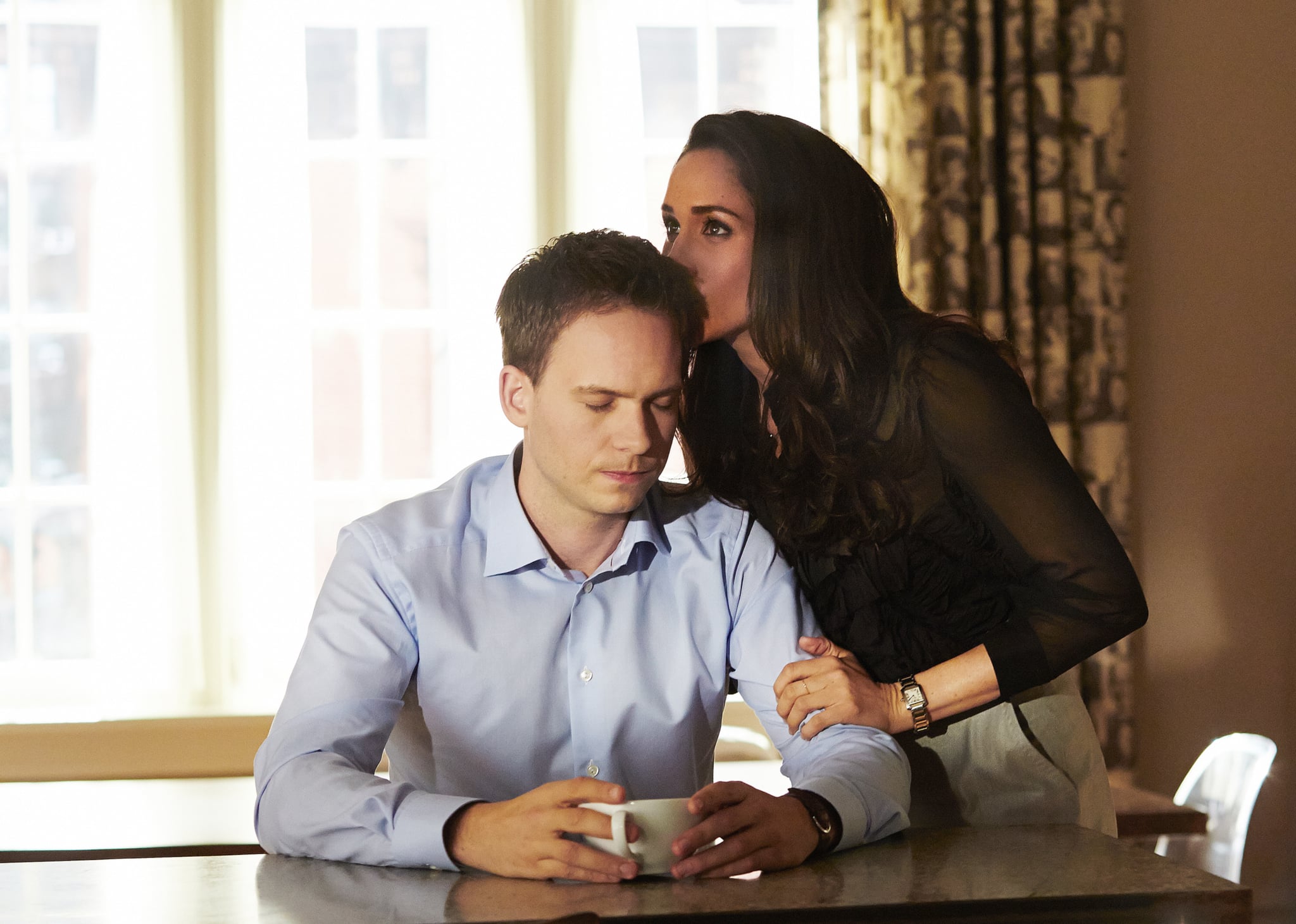 Everett Collection
After seven years of cases, BAR exams, and and a whole lot of legal jargon, Patrick Adams is stepping down from his role as Michael Ross in the hit USA Today show Suits . Fortunately for both Adams and his character, he doesn't have to navigate the exit alone — his longtime costar and onscreen fiancée Meghan Markle, who portrays lawyer Rachel Zane on the legal drama, is also leaving the show.
The news was first announced back in November shortly before Markle and her real-life fiancé Prince Harry got engaged. Suits fans have had a few months to adjust to the news, and while it's clear Michael and Rachel's exit from the show will be a sad one, their final moments will also be full of plenty of joy. In fact, we confirmed just that when we recently sat down with Adams at the new flavour launch for This Bar Saves Lives to discuss the special season seven finale.
According to the 36-year-old actor, Markle's departure from the show actually played a huge role in his own decision to leave. The series will wrap up Rachel and Michael's storyline with a fairy tale wedding that's expected to be a huge part of the finale episode, something he couldn't be happier with.

"Just feeling like rather than tear them apart and then having to come up with some reason for why Mike suddenly lost Rachel, I was like I think it's time for them to go off into the sunset together," Adams said. "I think those characters deserve that goodbye." While Adams couldn't give us too many more details about his character's special day, he did tell us the wedding was shot in a hotel and that it is "a little smaller than her real wedding, I'd imagine." You can say that again.
Adams, who attended the This Bar Saves Lives event with brand co-founder Kristen Bell and real-life wife Troian Bellisario, also told us that with the end of his time on Suits drawing near, he's started to reflect on his favourite scene ever with Markle: when Michael first meets Rachel at Pearson Specter in the show's very first episode.
"For Meghan and I, it was a huge deal," Adams said. "It was our first real pilot. We both felt so lucky to be there and [we were] so excited about the opportunity. Shooting that scene walking through the building, her introducing me to everything, that will always have a place in my heart."

While Markle's happily ever after offscreen will include tiaras and a lifetime of public interest, Adams imagines Michael and Rachel's married life will be a little more low-key. Still, he says he can see them running their own law firm 10 years from now, with a beautiful family of their own. Sounds like a pretty perfect ending for one of TV's sweetest couples.