Does Rebecca Have Alzheimer's on This Is Us?
Think Rebecca Has Alzheimer's on This Is Us? Here's Why You're Wrong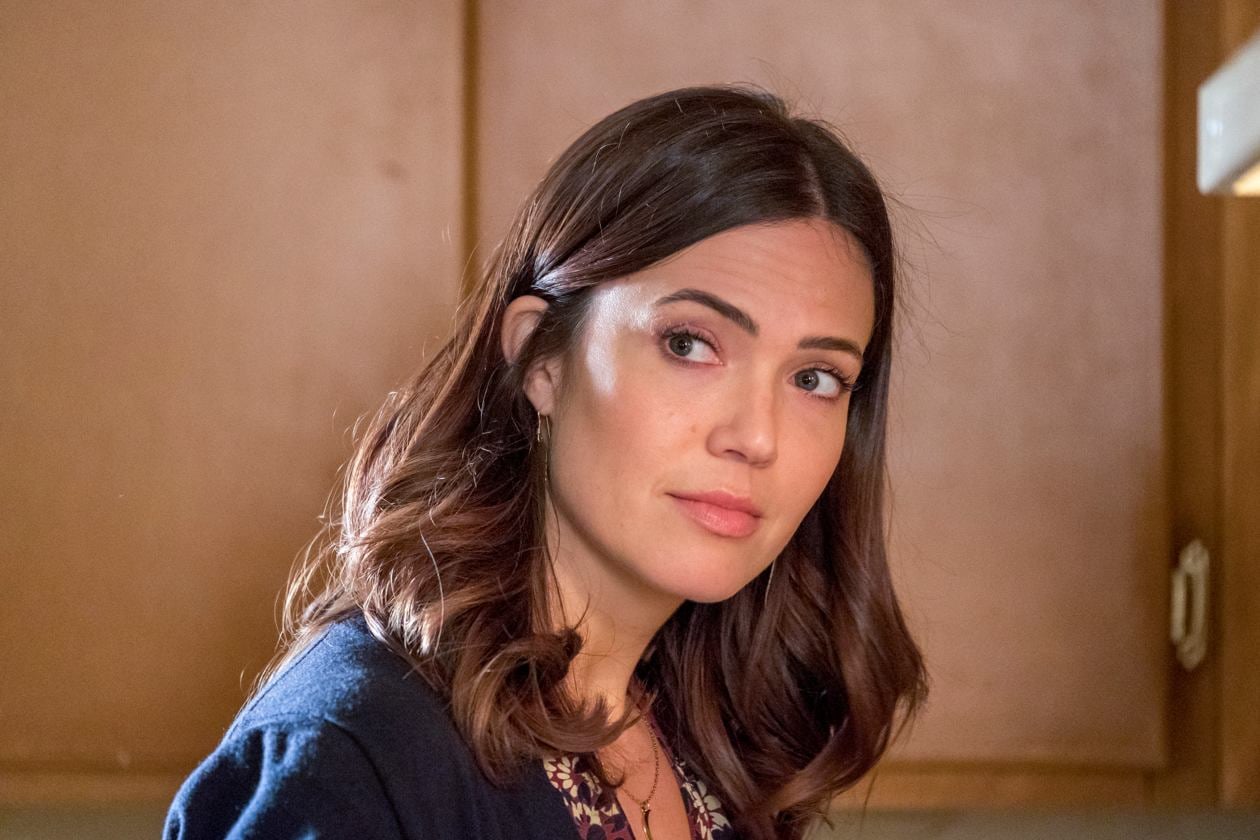 For an entire season, we've ruminated upon the "her" storyline on This Is Us with intense speculation. After much guessing, the show, halfway through the third season, finally revealed to us who the Pearson gang were so anxious to see: Rebecca, the beloved matriarch herself. As the intense finale revealed to us, Mama Pearson is really sick and planted firmly on a hospital bed. But from what? That's the pressing question that's still got us scratching our heads and wishing that we could get access to creator Dan Fogelman's brain, which is undoubtedly filled with emotional plot twists.
In an interview with Glamour, Mandy Moore firmly shot down the theory that her character has Alzheimer's. "I love how people are sleuths," the actress said. "I love that! That's a good theory. Not true, but I like it." But the season three finale made it hard to believe that Rebecca isn't suffering from some kind of dementia or memory loss in the far future. After all, Randall, unprompted, introduces himself to Rebecca and repeats his name to her. Was Moore just being coy about her character not having Alzheimer's? Let's investigate and read into every bit of intel that we have on this mysterious situation.
Here's what Moore herself has to say about everything that goes down for her character in the season three finale. "I think people will have some questions pertaining to the 'her' storyline answered, but there will be other questions posed that you do not see coming," the actress explained to Glamour. Moore also said that what happens to Rebecca ultimately "makes sense." The sad news is, Moore also let us know in an interview with Entertainment Weekly that we're probably looking at the last few weeks of Rebecca's life in the utterly heartbreaking flash-forward moment.
While Moore probably isn't outright lying to us, there's a good chance that she's omitting important information about her character's condition. The Pearson mother could be experiencing permanent or temporary memory loss for a number of other medical afflictions, including brain cancer or possibly even delayed brain trauma from her accident. Some, such as Redditor avaughan11, think she may have multiple sclerosis, citing the body pain that she discussed with Tess in a previous episode.
When asked about whether or not Rebecca has dementia, and not necessarily Alzheimer's, Fogelman played it vague as well. "It doesn't mean it's necessarily accurate. But it does mean that it's not an unexpected read. We are prepared for people to maybe think that," the creator explained in a conversation with The Hollywood Reporter.
Obviously, we still have a ton of questions. Where is Miguel during all of this? Is he still alive? Why is it Jack's brother Nicky who's by her bedside? (You'd be surprised to see how many people ride-or-dying for this ship already!) For now, we'll just have to sit in anguish and wait until September to even get an inkling of what's up with Rebecca when This Is Us inevitably returns for its fourth season. It looks like viewers won't have any specific information about Rebecca's situation until the next season (or possibly even two).